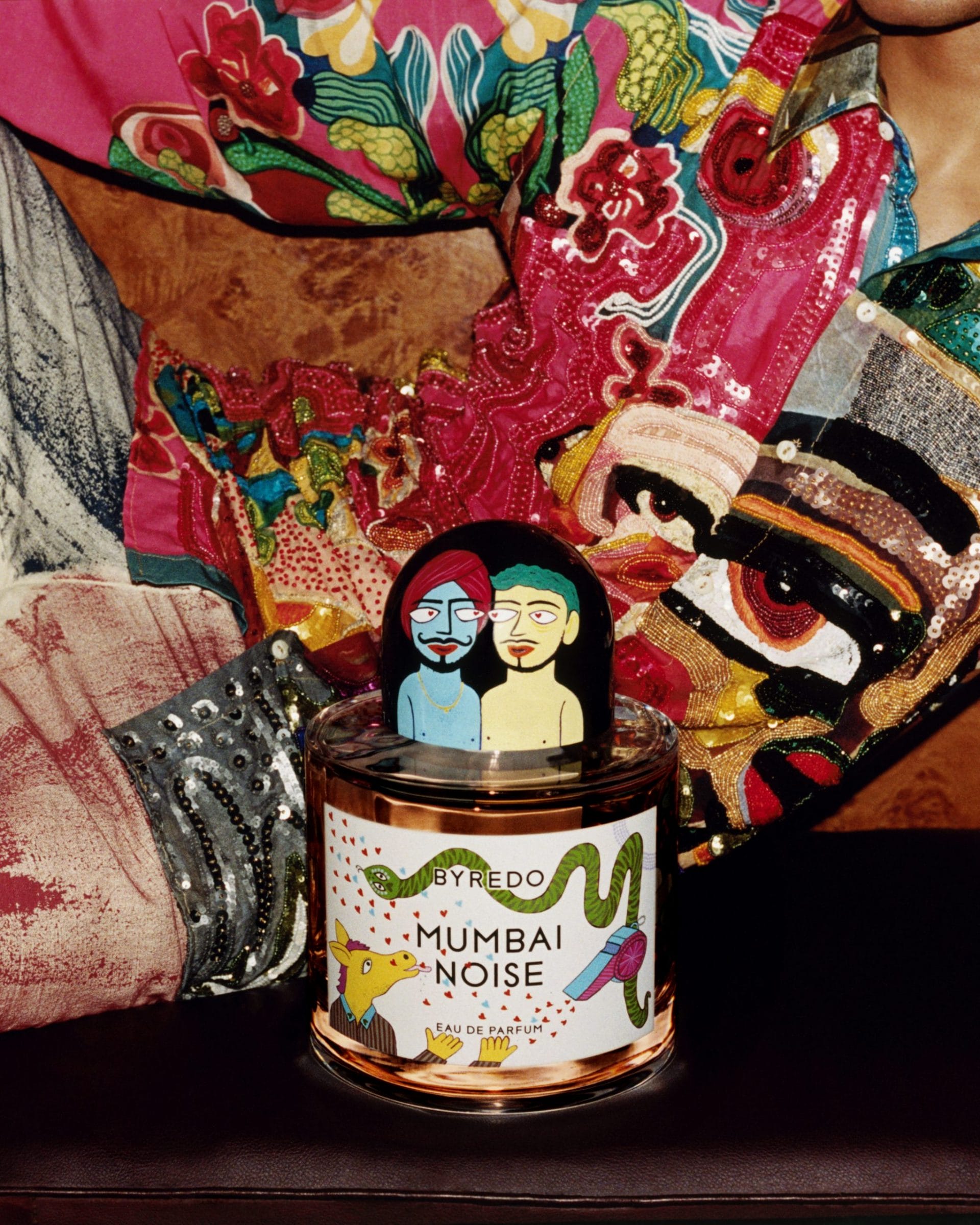 In 2008, Ben Gorham launched a scent called Encens Chembur, a scent reminiscent of the place where his mother was born and raised. It was warm and spiritual, like the last plumes of smoke wafting from incense burning in a temple. Mumbai Noise — a 2021 launched perfume — is somehow more intimate, its name a direct reference to India's most populous city where doctors march in lab coats next to street peddlers hawking their wares. Where the traditional festival of Ganesh Chaturthi is honoured is also the city where Christmas is celebrated, a boisterous bunch of "Mumbaikers" relishing in the thrills and spills of modern or old-world living.

To create the launch of Byredo's Mumbai Noise, Gorham tapped the talent of young photographer Ashish Shah to lens Mumbai's creative subcultures. 
With Byredo Mumbai Noise, how has Gorham then bottled up 514 years of history? A history that has the honours of being the first city to allow India's first train to run through its tracks or the fact that the Mumbai-Pune railway line was built by a woman. A little fun historical fact too would be that Mumbai is a geographical meeting place of birding enthusiasts within October to March, lenses and binoculars primped to welcome a migrating population of flamingos.
The answer to it would be how Gorham has one eye into the past — a childhood nostalgia for Mumbai — and one eye into the future, the multifacted way of live in present day Mumbai. It is in with the old — the smoky haze of incense and burning woods that percolate in the Mumbadevi temple and aromatic coffee grounds from coffee carts pushed by wizenly old men — that blends with the new, a tribute to an impulsive city propelled by dynamism.
In short, we're talking about the sweet, tea-like smell of Davana — an Indian herb that is still used today in different forms, as a garland to mark momentous occasions or in fine dining where its verdant green colours bring plates to life – and the modernity of leather albeit one that smells warm and discreet, shades of tobacco hidden within its darkness.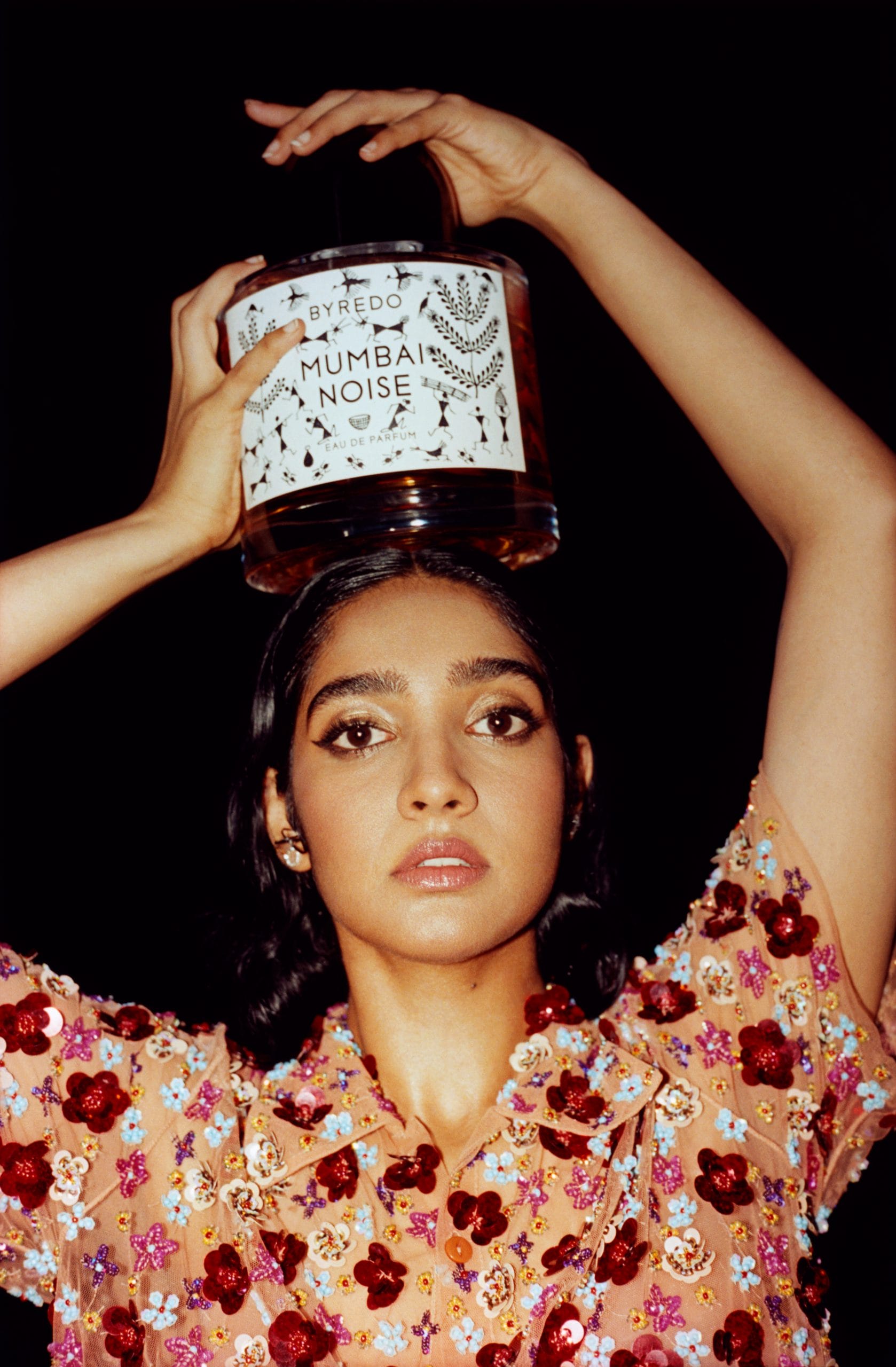 "From a young age, almost as soon as I was born, I would often travel to India to spend time with my grandmother in Chembur, Mumbai. I have very vivid childhood memories of my experiences there – and, after she passed, it wasn't until my 20s that I returned. When I did, it looked extremely different – but still felt extremely familiar. With Mumbai Noise, I wanted to express that idea: to present an exploration of the city today, anchored in my memories of its past."
"An overload of sensory experience is very much Mumbai – from the second you step off the plane, you know you're somewhere different," reflects Gorham. A sentiment you too can reflect — a nostalgia for the past and a yearning for the new — with just one bottle.
Byredo's Mumbai Noise is available at escentials or on escentials.com where a bottle will cost $274. 
---