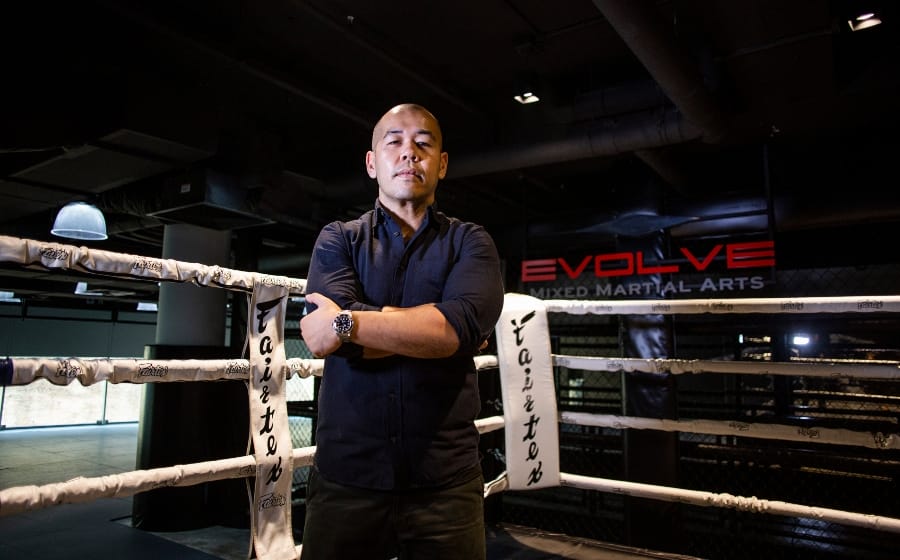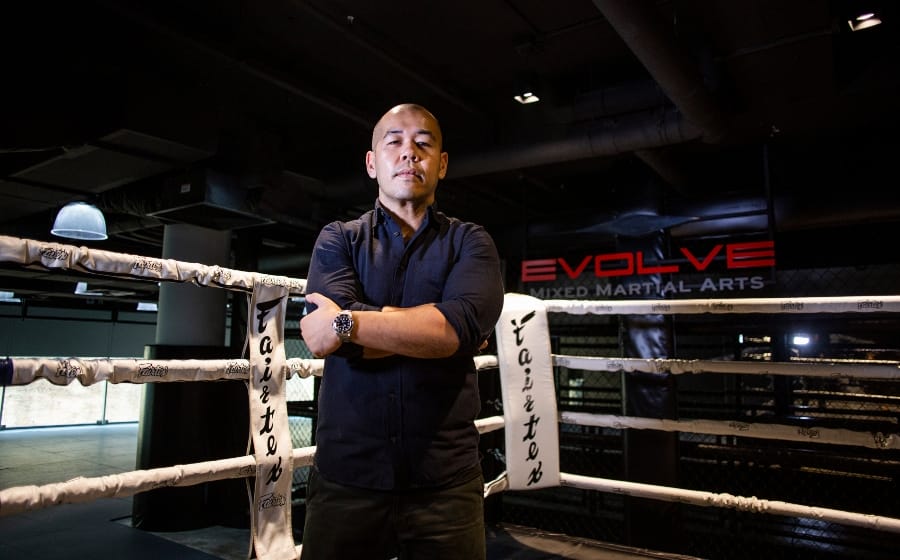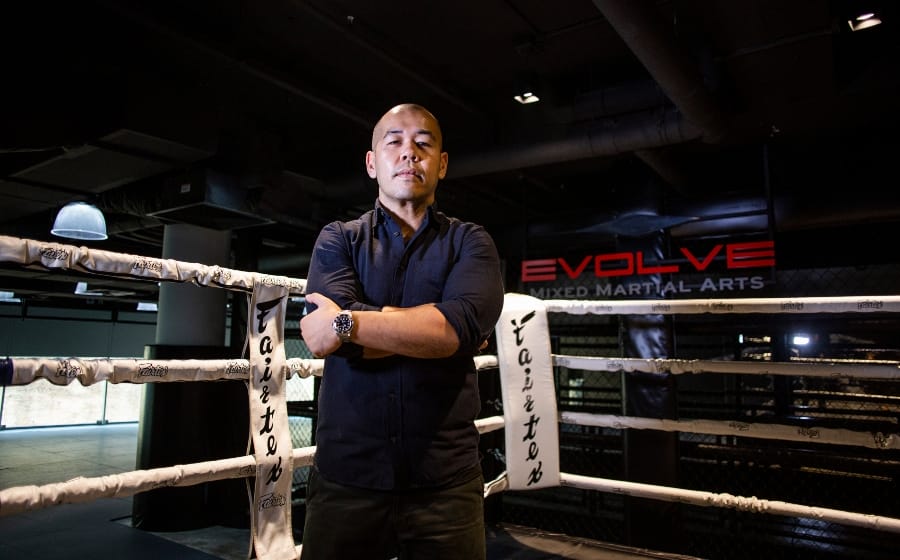 When you're martial art academy juggernaut EVOLVE MMA, you won't let anything get in your way. You'll headbutt your way through challenges, kick flip obstacles and most importantly, innovate and improvise on your mission: to be one of the leading teams in mixed martial arts and to groom a generation of enthusiasts. Here, Wesley De Souza (the vice president of operations) takes us through how EVOLVE MMA is doing digital fitness differently.
Hello Wesley, how's it going? In a 2017 video, you chronicled how joining Evolve MMA has changed your life, can we get a 2021 update?
A lot has happened since 2017 and to be honest, it would be impossible to sum it up in one paragraph! When I last did the video about my life, I was the General Manager of Evolve Orchard Central. Shortly after that, I was promoted to the Vice President of Operations at Evolve MMA. It was a huge honour for me and something I never imagined I could ever achieve.

The last four years have been a wild ride of self-discovery and learning. The pandemic has filled up a huge part of my life these past two years. It has taught me, as well as everyone at Evolve MMA, how volatile everything can be and it has really forced me to see things differently.
All in all, it has been an amazing journey and I'm looking forward to what the next few years will bring.
Could there perhaps be more to what Evolve MMA did for you? Maybe peace of mind or confidence?
I'm not really a person who thinks about what a company can do for me. I am grateful for everything that I'm given but I am never satisfied with what I can do for the company. Being here at Evolve MMA has truly developed me both professionally and personally, and I'm constantly looking at how I can improve and contribute. I am obsessed with how I can help take this company and the amazing individuals in it to the next level.
I truly believe that when you have a mindset of how you can contribute to something – be it a company or cause – good things will eventually come back to you.

If you could put it simply, what is this concept of digital fitness?
It's about creating accessibility to great fitness and martial arts training, wherever in the world you may be. It eliminates any barriers or excuses that's in the way of achieving your fitness goals, pandemic or not.
How then does digital fitness really differ from physical fitness?
It complements but never really replaces from the actual physical brick-and-mortar aspect, especially in a gym where pad work and bag work are essential elements, and make up the DNA of learning martial arts.
How would you say Evolve MMA do digital fitness differently?
We launched the largest world championship online university for martial arts — EVOLVE University in 2013 — so making world-class martial arts training accessible to people all over the world has been a part of EVOLVE MMA for a long time.With the launch of our Master Courses earlier this year on EVOLVE University, it was about creating an immersive at-home experience for fans and newcomers to the sport.

Led by world champion instructors and legends like Nong-O Gaiyanghadao and Sam-A Gaiyanghadao in their respective disciplines, it's a no holds barred experience that provides unparalleled access we have never released before.
We house elite and accomplished instructors, and they come from all over the world — champions from Thailand, Philippines, Brazil, Afghanistan, United Kingdom, it's a melting pot of cultures bonded by the same love for their sport.
We created this platform to showcase the real heroes – the ones who have sacrificed everything they have to pursue their dreams and have them realised at the academy. Each one of them brings something new to the table and it's only the beginning of what's to come for our online platform and digital content.
Do you see people continuing to do digital fitness when everything has truly lifted or do you think physical activity should still be done physically?
They each have their own appeal. Being able to train from the comfort of your own home has allowed people to explore fitness options that include picking up new skills and self-defence techniques. EVOLVE University's master courses is the tool that connects our martial arts world champions to the wider community to educate and create a lifelong learning experience, regardless of your level of experience.

It doesn't take away the need for the relational element between instructor and student, or the relationships you build with your fellow members at the gym.
Has there been any interesting feedback from customers?
We've received a ton of great feedback from people all over the world. They really enjoy that the courses are in-depth with over nine hours of content and that we've created access for them to learn directly from the best martial artists in the world.
A significant amount of our master course content is largely curated around the feedback we receive from our local and international markets so we really do pay attention to the community, and it is what keeps us going.
Out of curiosity, what is the #1 track on your Spotify playlist this year?

"Levitate" by Dua Lipa.
Once you're done with this story about Wesley de Souza and his views on digital fitness, click here to catch up with our September 2021 issue. 
---