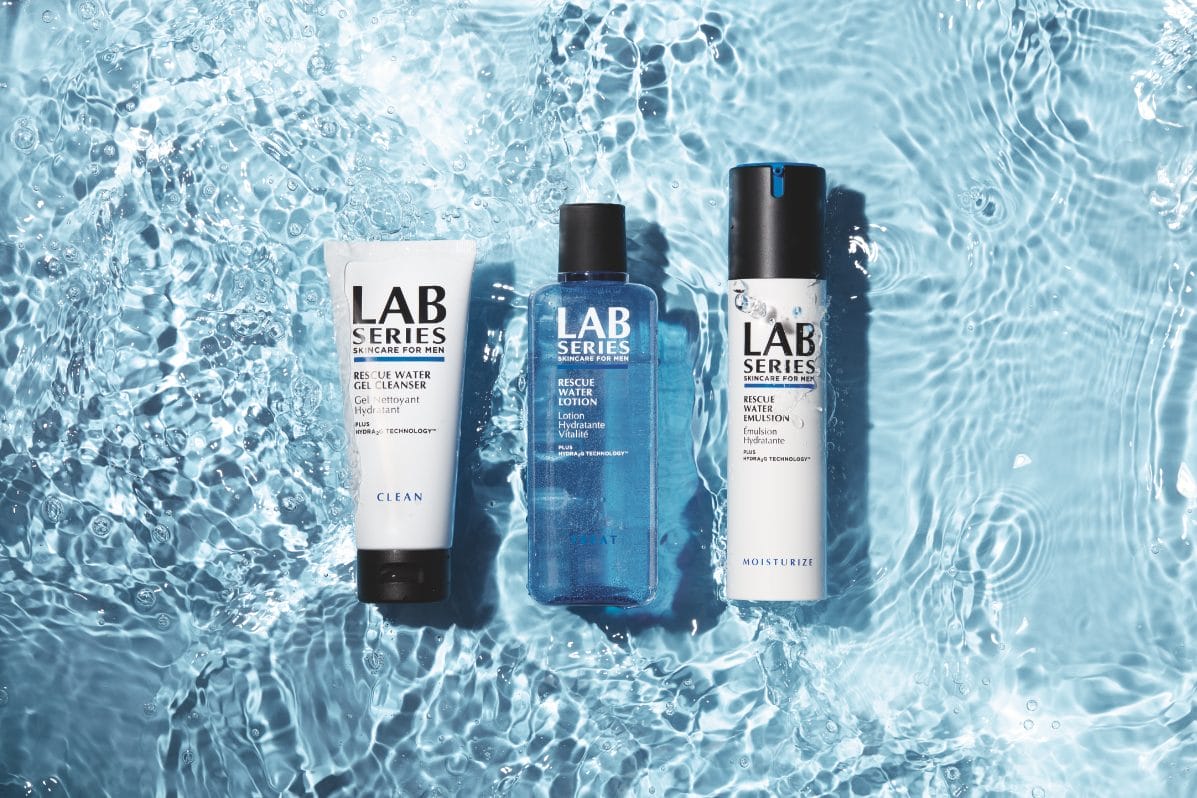 If you're lucky after your pump, you get the good stuff when you hit a gym's shower. We're talking bout the good stuff — Malin+Goetz toiletries and if you're really lucky, Aesop washes. If you're not, you have to join the human safari in using a paltry selection of generic products. In some cases, products that are bacterial breeding grounds themselves. This is why we're doing a story about grooming gym bag essentials or as we're calling it, the BYO policy you're going to thank us for introducing to you.
Pictured Above: The most efficient set of skincare (and cost-efficient, really) is the LAB SERIES Rescue Water Series — a trio that consists of a cleanser, lotion and moisturiser that hydrates for up to 72 hours. Peak performance post-pump: buy a set for your gym bag, toilet and for anybody else you call a friend or family member.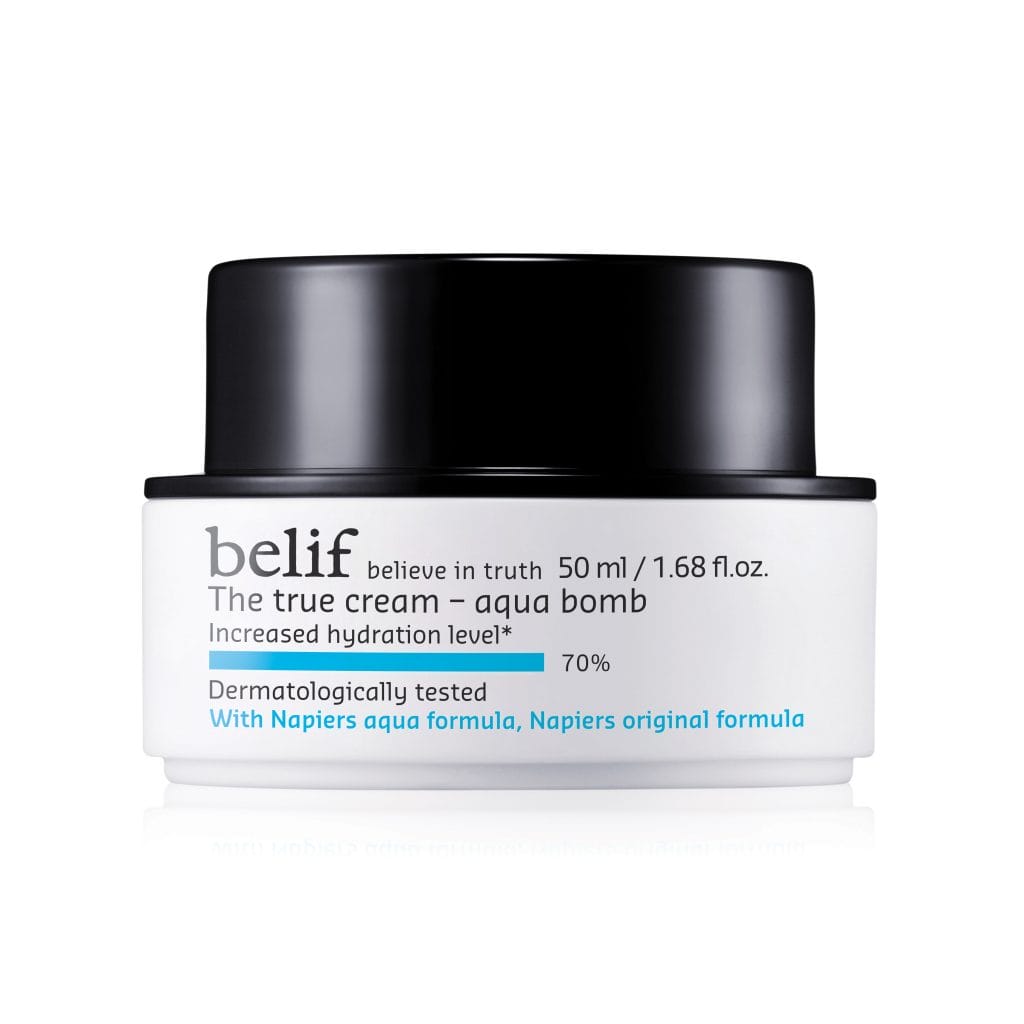 The tingle you get when using the belif The True Cream Aqua Bomb is the product cooling down your skin which in turn, lowers the rate of melanin production that occurs. In the other regions of the internet, some people claim it's also a fantastic leave-on mask.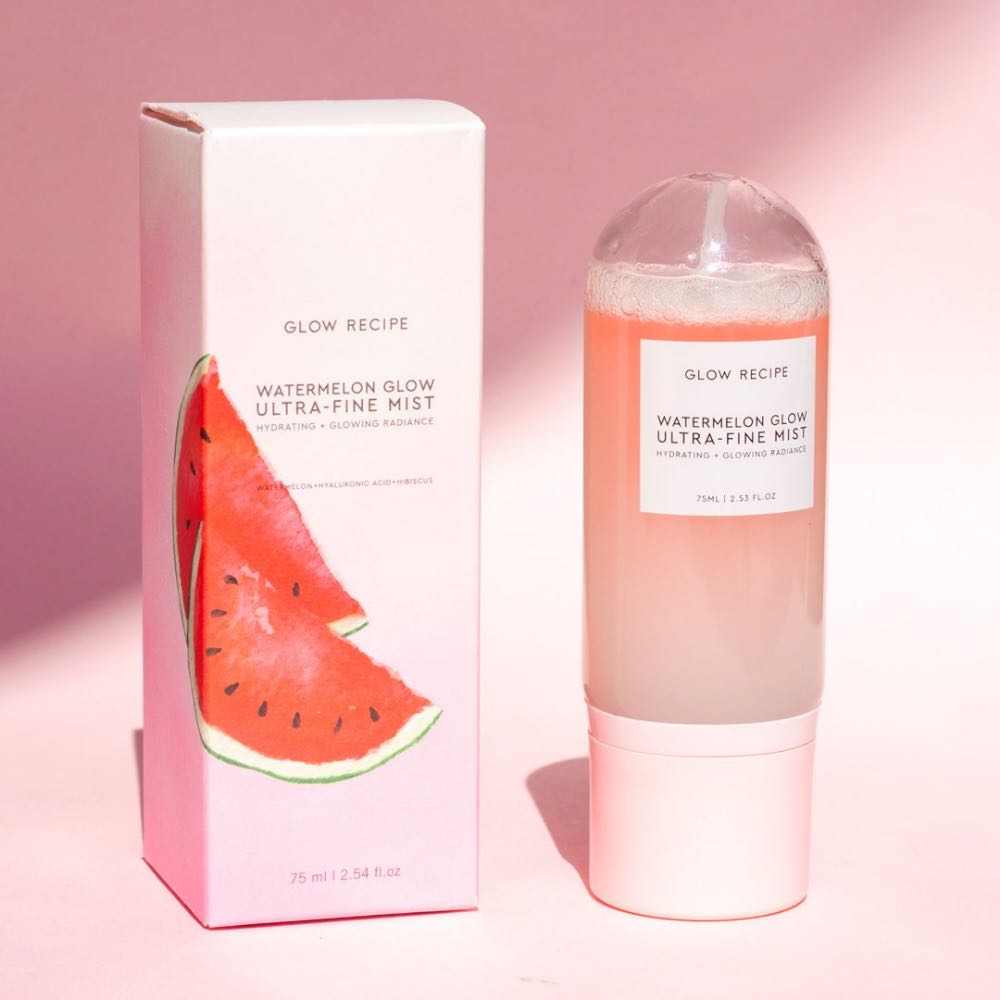 Your bros might wonder why you're whipping something "pink and phallic-like" out of your gym bag but one of the grooming essentials we can get behind is the Glow Recipe Watermelon Glow Ultra-Fine Mist, a refreshing spray that preps your skin for your next skincare step. It even reduces post-pump redness.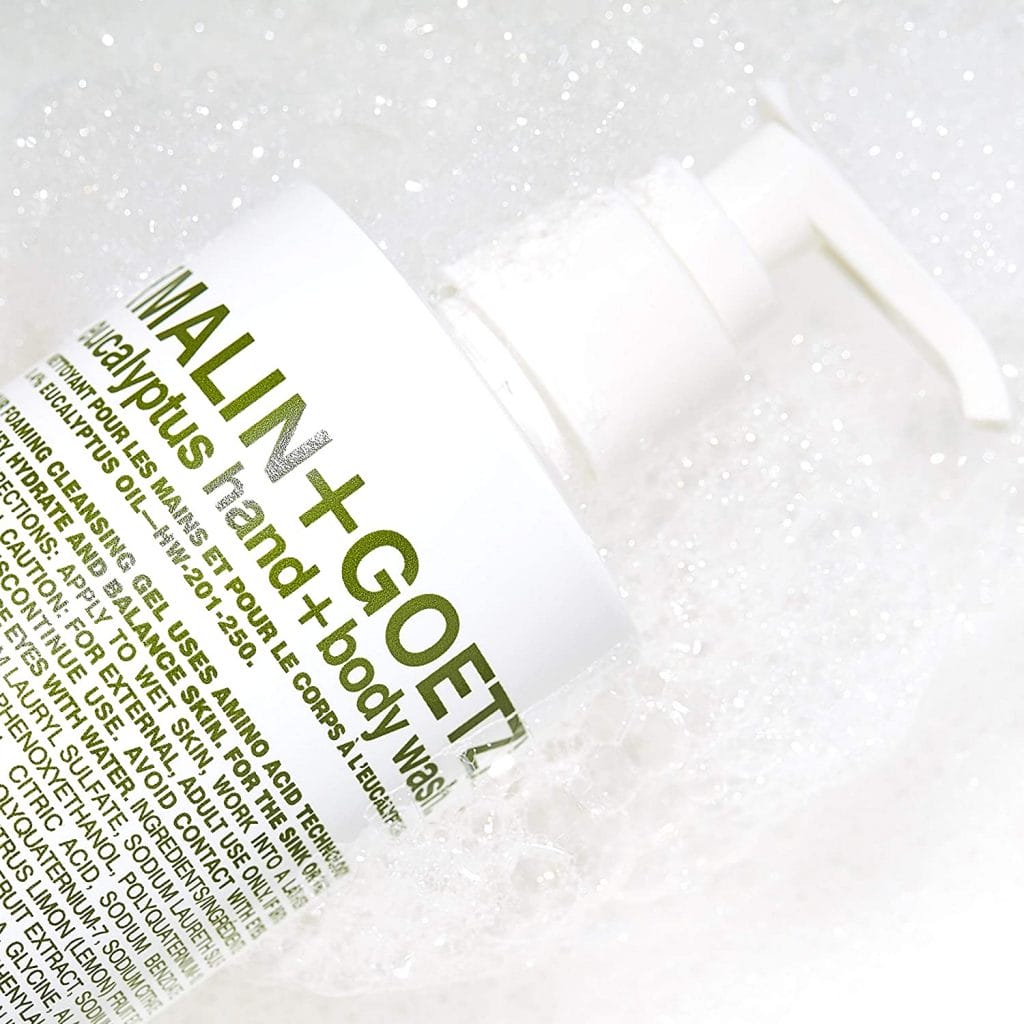 Like we said, if you're lucky, a gym's shower will include Malin+Goetz products. If not, tote this bottle around (at just 0.25kilograms) that contains a foaming cleansing gel that hydrates and purifies. The Eucalyptus Hand+Body Wash even smells like real eucalyptus and can be used on the face too.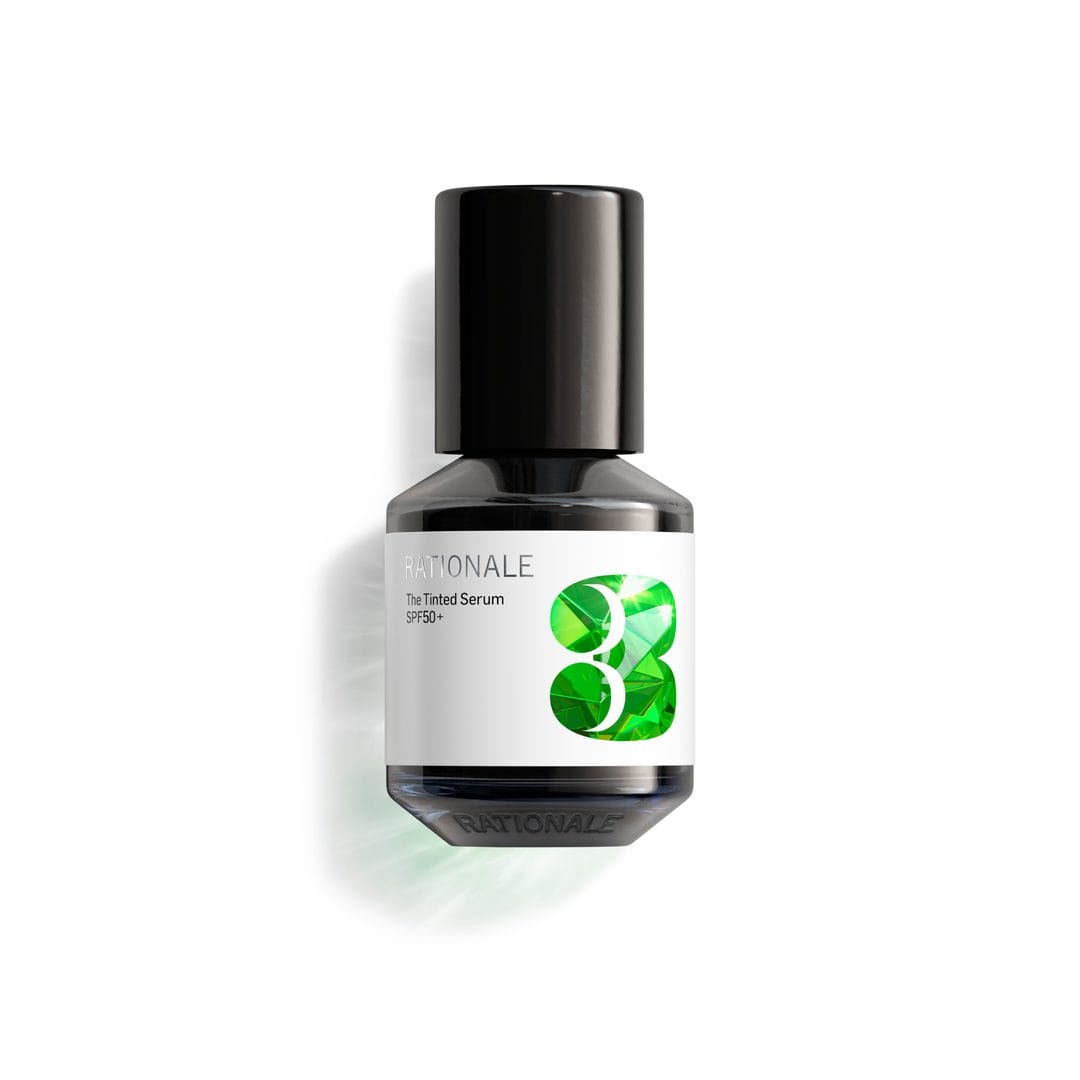 The Rationale #3 The Tinted Serum SPF50+ is not just one of the grooming gym bag essentials listed here because it works in our weather and has SPF protection. It's because it comes with a light tint (it stretches from NC20 for a bronzed look to NC40) that conceals redness.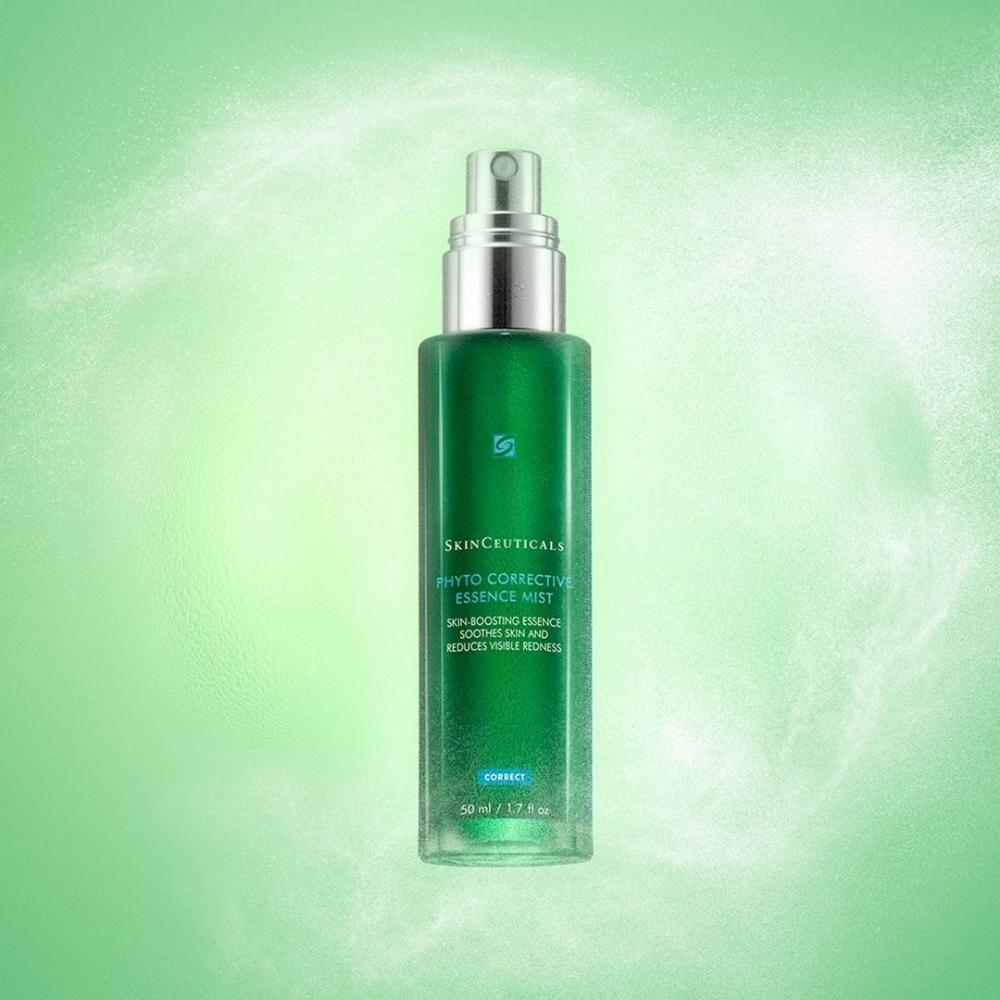 The Skinceuticals Phyto Corrective Essence Mist reduces redness, hydrates and retains moisture all in just one spritz. If need be, it can also be used to reduce redness around the chest or neck area. If push comes to shove, it can be used to wipe bench press seats.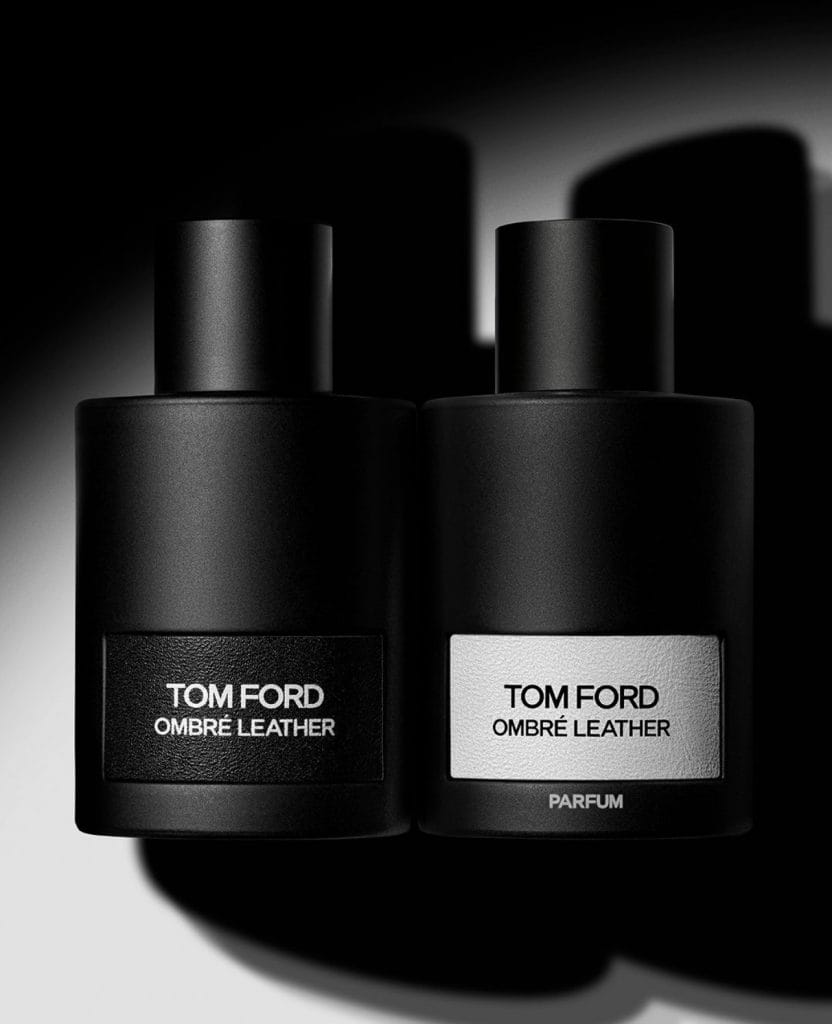 The latest water by Tom Ford is called Ombré Leather — dark violet leaf, sweet jasmine sambac and heady tobacco. Frankly, the gym meets real life meets office meets date night fragrance of the season.
Once you're done with this story about grooming gym bag essentials, click here to catch up with our September 2021 issue. 
---