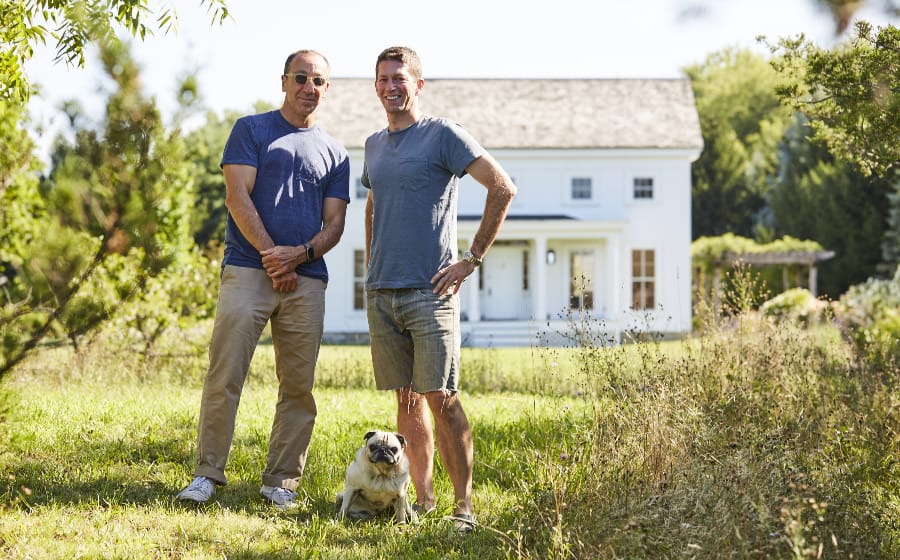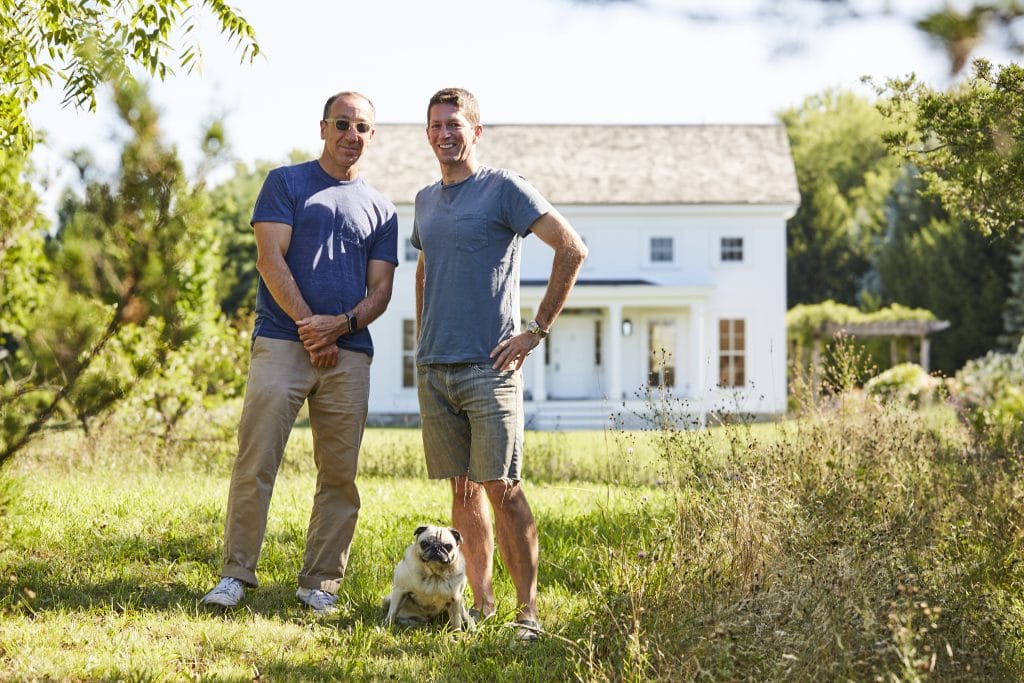 Before we go into this Malin + Goetz interview, this is a picture of their summer house. Basically, a #BigSummerMood. 
If you can still remember what it was like to travel quite extensively, you'd probably have some non-negotiables when it comes to hotel amenities. For my fellow editors, they were things like how close the hotel was to subway stations or late night supper clubs. For me, it was that a hotel was only legitimate if it stocked Malin + Goetz in its bathroom. But I wasn't just besotted because of the brand's design (that sexy sans-serif font really gets me going) or how nice they looked in flatlays. I was obsessed because they worked.
Here, an interview with the duo behind Malin + Goetz themselves (Matthew Malin and Andrew Goetz) about what makes each of their product a top-shelf must-have. And spoiler alert, they're launching a new candle.
P.S.: Speaking of hotels, I'd like to apologise to Lucia, the cleaner at The Four Seasons New York for pilfering the brand's samples from your cart. I was a struggling journalist in 2018.
—
View this post on Instagram

A little off-topic, but can I just say that the greatest joy of going to New York is discovering that the hotel bathroom stocks Malin + Goetz…
Matthew Malin: Funny that you mentioned it in this interview because that's actually how we at Malin + Goetz managed to reach out organically to customers. Our first amenity partner was the Condesa Hotel in Mexico City which started over 16 years ago.  Then, we were approached by Morgans Hotel Group and then local hotels like Tribeca Grand. It was a very organic process and it helped that those hotels are hip and fashion-forward.
Andrew Goetz: Although we only have stores in the US, UK and Hong Kong, many customers know us from the amenity program, and Malin+Goetz becomes part of their travel experience. They create fond memories with our products.

—
View this post on Instagram

Hi Matthew, what skin condition were you exactly facing prior to creating the brand? How did Malin + Goetz products help?
Matthew Malin: I have dry and sensitive skin with rosacea, eczema and seborrhea.
Andrew Goetz: I have combination to oily and resilient skin!
Matthew Malin: We live in New York City where bathroom space is tight and we wanted to create something for both us to share and most importantly, it had to work on both of our skins (and in fact, all types of skin types). It's worth mentioning too that New York also has extreme weather and different skin types of different races so if we could create a line that would work on all of them, that would be ideal.
Andrew Goetz: We wanted to create products which are simple to use, can be shared and are for everyone. We don't put anything unnecessary in our products. People use too many products nowadays — unnecessary ingredients affect our skin and make it sensitive.
—
View this post on Instagram

Hi Andrew, I thought what made Malin + Goetz so wonderful to use was also because of its modern design. How was the design of each product developed?
Andrew Goetz: We use natural ingredients and advanced technology in our product – around 50:50 depending on the formulations. Our goal however, is to provide gentle and effective products for balanced skin. For example, our Resurfacing Glycolic Pads delivers gentle and effective results with only three ingredients used.
Matthew Malin: We only use trusted ingredient with historical proof with proven success and we never test on our customers. Our products are light-weight and with good absorption rates thanks to fatty acids to make sure that the ingredients (nutrients) are doing their work in our skin and not staying on the surface.
Andrew Goetz: You could say that the secret to our success would be that it's partly luck and the amenity programme.
Matthew Malin: People see us as the founders and that itself, incites an emotion for them. Most importantly, our idea about uncomplicated — we keep things simple and stay focused and true on this principle. You can even say that Malin + Goetz products are mistake proof.
—
What are the best sellers around the world and why do you think so?
Matthew Malin: Our top five products are the  Eucalyptus Deodorant (a global #1),  Grapefruit Face Cleanser, Vitamin E Face Moisturizer, Detox Face Mask and Peppermint Shampoo.
—
View this post on Instagram

Are you able to put together a simple four-step skincare routine for our readers?
Matthew Malin: Assuming most of them are male:
Option 1: Grapefruit Face Cleanser, Vitamin E Face Moisturizer, Peppermint Shampoo and Hand+Body Wash.
Option 2: Grapefruit Face Cleanser, Vitamin E Face Moisturizer, Revitalizing Eye Gel and Lip Moisturizer. Detox Face Mask once or twice a week.
—
Lastly, what are you guys going to be up to this year?
Andrew Goetz: We're launching a new item this year! It'll be a strawberry Eau de Parfum but we're in the midst of figuring it out — how it can be used by both genders because strawberries are typically used in feminine perfumes. We'll let you know again!
Once you're done with this interview with the founders of Malin + Goetz and purchased their products on escentials, click here to catch up with our May 2021 issue!
---