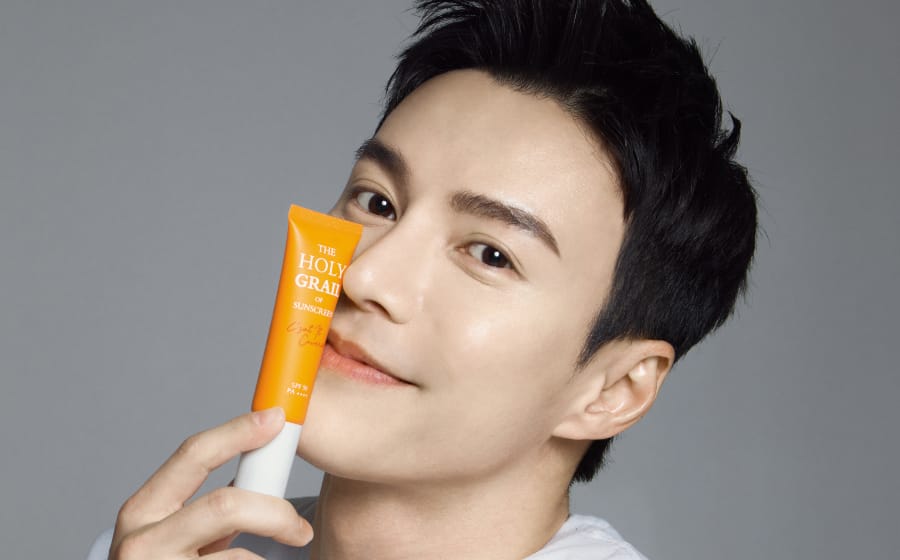 Actor Lawrence Wong might be known for his roles in The Promise and Yanxi Palace, but his flawless skin comes in a close second. His secret? Sunscreen.
"Many people ask me how I achieve my blemish-free skin," says Wong. "The secret is simple — sunscreen. It is an essential in my skincare routine."
Earlier this year, Wong launched his own skincare line — Grail — aimed at helping troubled skin. And now, Lawrence Wong has launched a brand new sunscreen — called "Got it Covered" that treats sensitive skin while protecting it. Got it Covered's main active ingredient is derived from the stem cells of the Arabian Cotton plant, which enhances the capacity of our skin cells' own defence mechanisms to overcome photoaging caused by solar radiation.
—
View this post on Instagram

Formulated to take Singapore's humid weather into account, the sunscreen boasts a silky, lightweight texture that spreads easily and absorbs right into the skin upon application. Its high sun protection (SPF 50, PA++++) and mattifying 100% mineral formulation protects against the detrimental effects of the entire solar spectrum — UVA, UVB, Infrared Radiation, and Blue Light (High Energy Visible, HEV).
You read that right. If you work long hours in front of a laptop or monitor screen, this sunscreen will protect you from the Blue light emitted from your electronic devices.
—
View this post on Instagram

The sunscreen also features a slew of natural botanical ingredients, including the Camellia Japonica flower extract — which provides antioxidant protection and moisturising properties — Purple Gromwell root extract — which helps reduce inflammation — and aloe vera extracts, whose cooling properties help soothe sunburns and dry skin. It even contains Niacinamide, which helps reduces redness and treat acne.
Manufactured in Taiwan, the Got It Covered sunscreen is safe to apply on all skin types and even on the eyelids. As a bonus, Got It Covered uses a 100% mineral formulation, making it reef-safe and ocean-safe — so you can apply it during your beach sessions without guilt.
This story about Lawrence Wong's new sunscreen by Grail first appeared on L'officiel Singapore. 
---