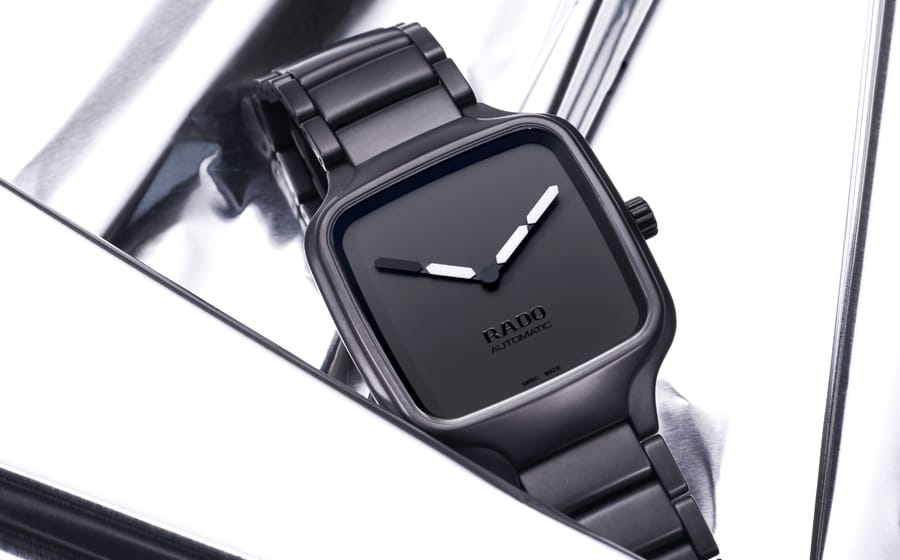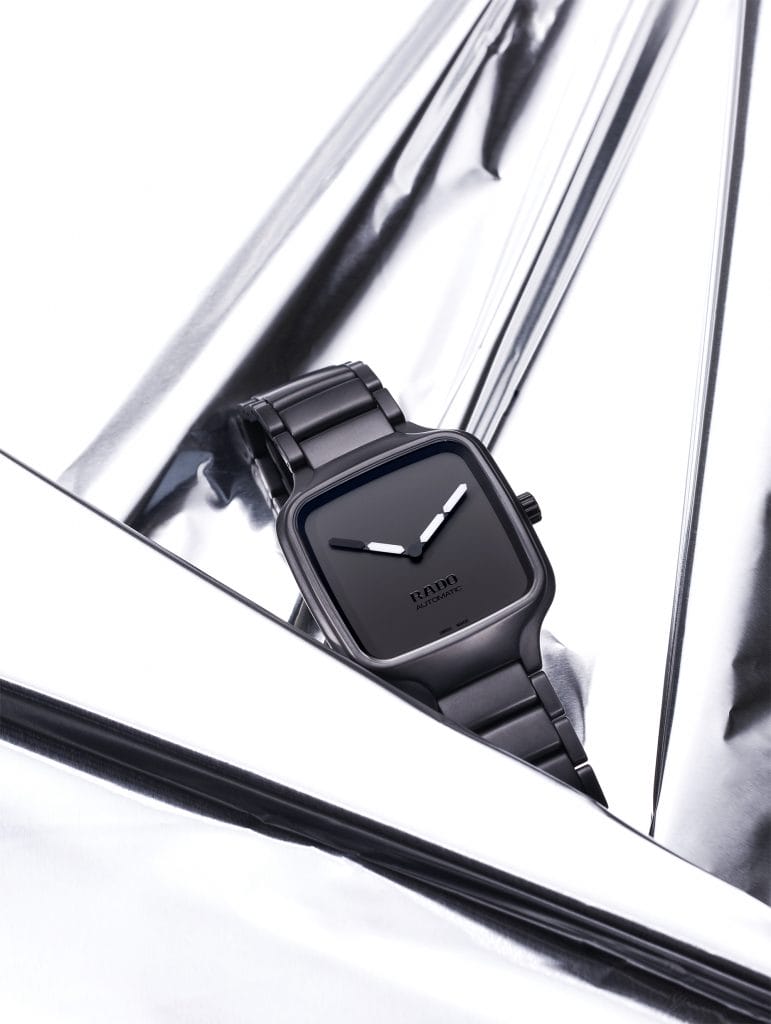 Rado True Square Undigital in high-tech ceramic with matching bracelet
For a brand that is considered one of the greatest disruptors in watchmaking innovation, design has always been a critical cog in Rado's mammoth machinery — giving physical form to cutting edge ideas and concepts. Ever since the first high-tech ceramic component was sintered by Rado in 1986, it has become synonymous with the Swiss brand as their namesake material. Great designs soon went hand in hand with great ideas, the latest of which is a trio of Rado True Square Designer collaborative pieces.
—
Rado tapped into the inventive minds of award-winning British industrial designer Tej Chauhan, Japanese design duo YOY and Italian-Dutch duo Formafantasma to showcase a clash of ideologies, cultures and disciplines with high-tech ceramic at the heart of the watch creations.
—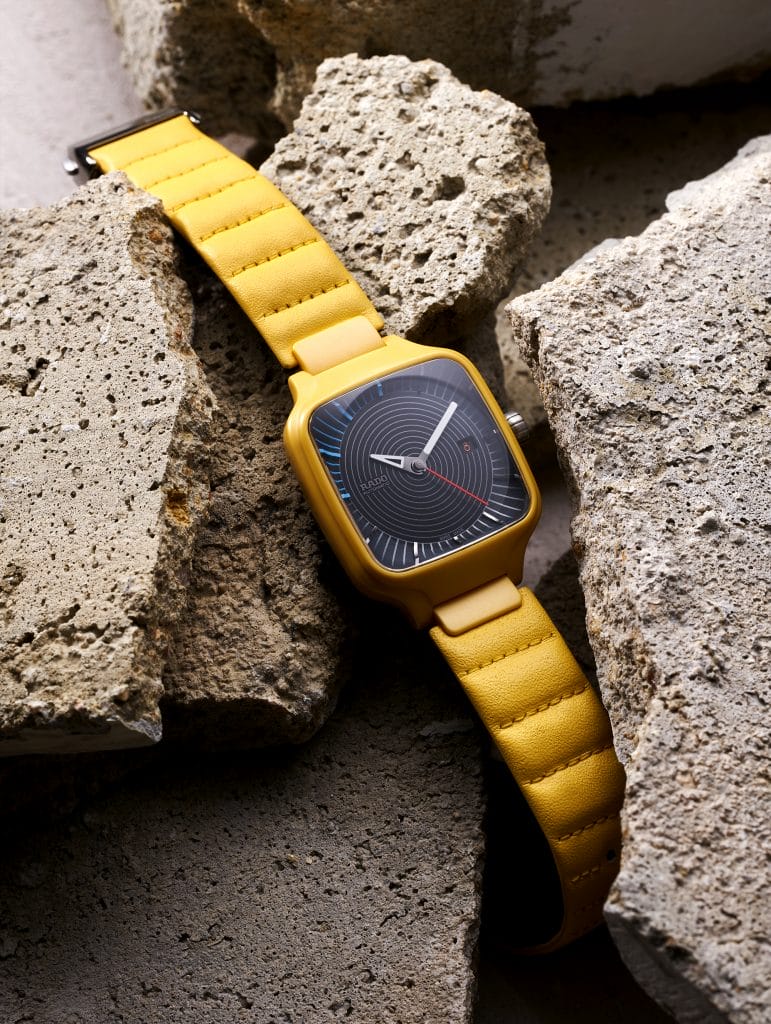 Rado True Square Tej Chauhan in high-tech ceramic with leather strap
Chauhan's futuristic vision of pop culture in movies, typography and colour theory is manifested in a matte yellow high-tech ceramic case that highlights the unique texture of the high-performance material. The cheeky inclusion of a yellow cushion-shaped leather strap is a play on differing elements — both the hardness of ceramic and plushness of leather offer comfort on the wrist. A PVD-coated stainless steel case back on the rear features a special engraving of Tej Chauhan's signature while the date numeral fonts are Chauhan's own.
YOY's creation, named The Undigital is an interpretation of the analogue watch influenced by the digital display and the square Rado ceramic watch made popular in the 1980s. The seven-segment display of a digital watch makes its way to the analogue hands of The Undigital. Luminescent-filled pointed batons provide contrast against the shadowy matte black timepiece in both light and darkness. A black PVD-coated titanium case back brings the overall weight down further with its lightness.
—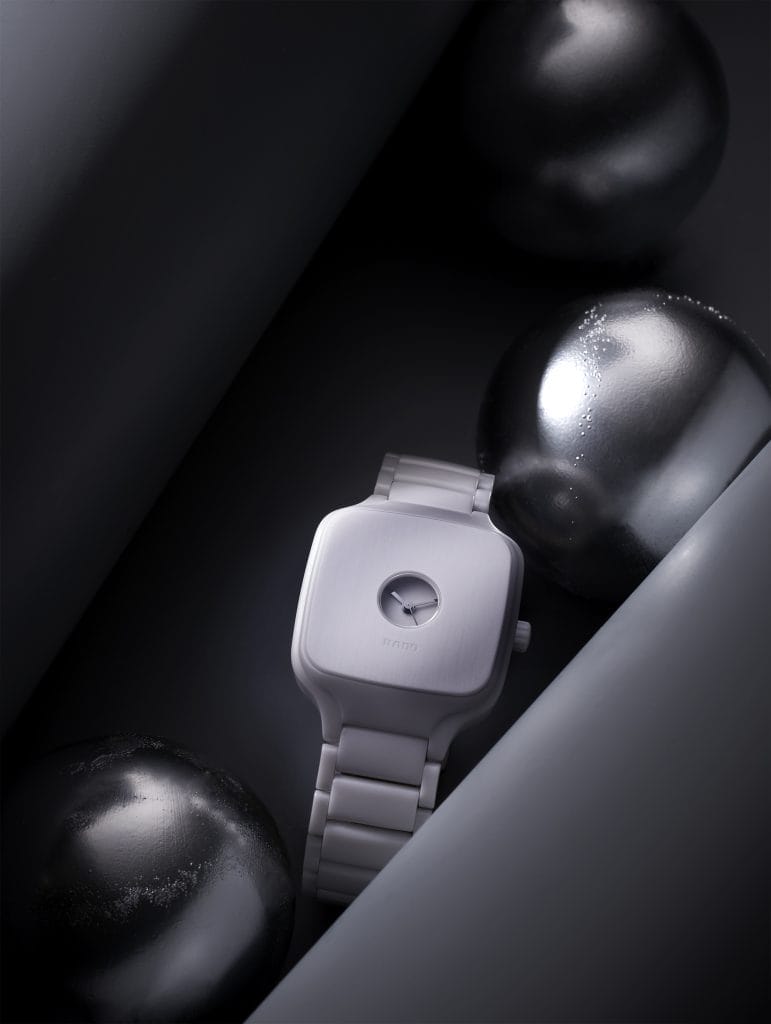 Rado True Square Formafantasma in high-tech ceramic with matching bracelet
Formafantasma chose to approach the watch through tradition with a touch of mystery. Inspired by historical pocket watches, a small aperture opening reveals the watch hands and dial. Designed with the idea to protect our precious time, the protective shrouds made of two highly scratch-resistant materials — sapphire crystal and high-tech ceramic case — are physical and abstract testaments of the watch's ability to withstand the test of time.
Photography Ching | Greenplasticsoldiers
Art Direction Izwan Abdullah
Styling Manfred Lu
This story about Rado's True Square Designer collection first appeared in the May '21 issue of Men's Folio Singapore.
---