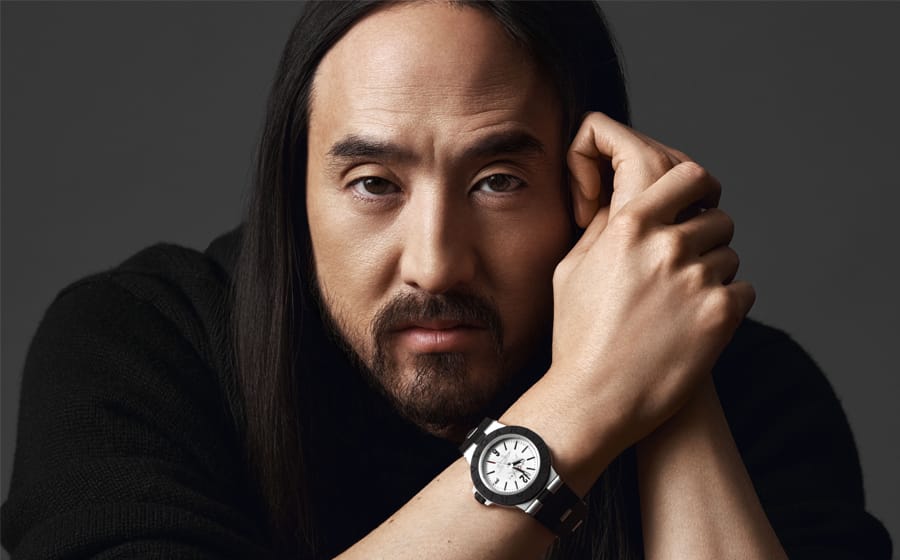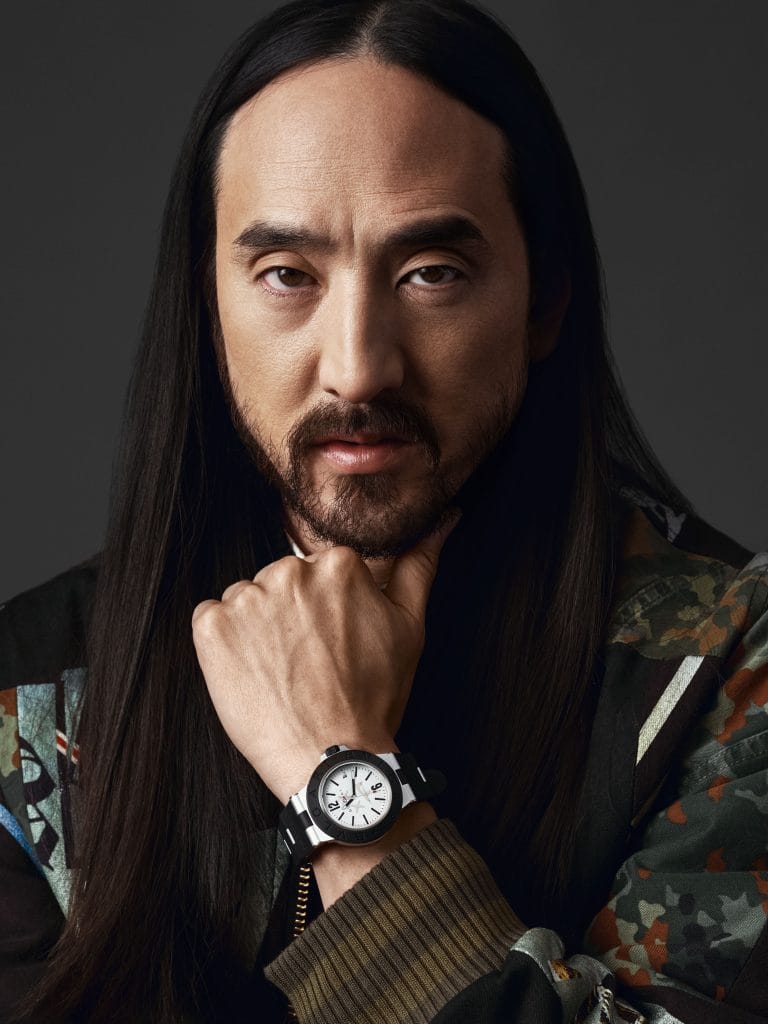 DJ Steve Aoki and Bvlgari — two icons in their respective fields of music and watchmaking — combine their values, aesthetics and taste for celebration by developing an iconic and festive watch reflecting their own nature: Bvlgari Aluminium Steve Aoki special edition.
—
View this post on Instagram
"I couldn't be more proud and grateful to announce my partnership with Bvlgari," says Aoki on Bvlgari Aluminium Steve Aoki special edition.
—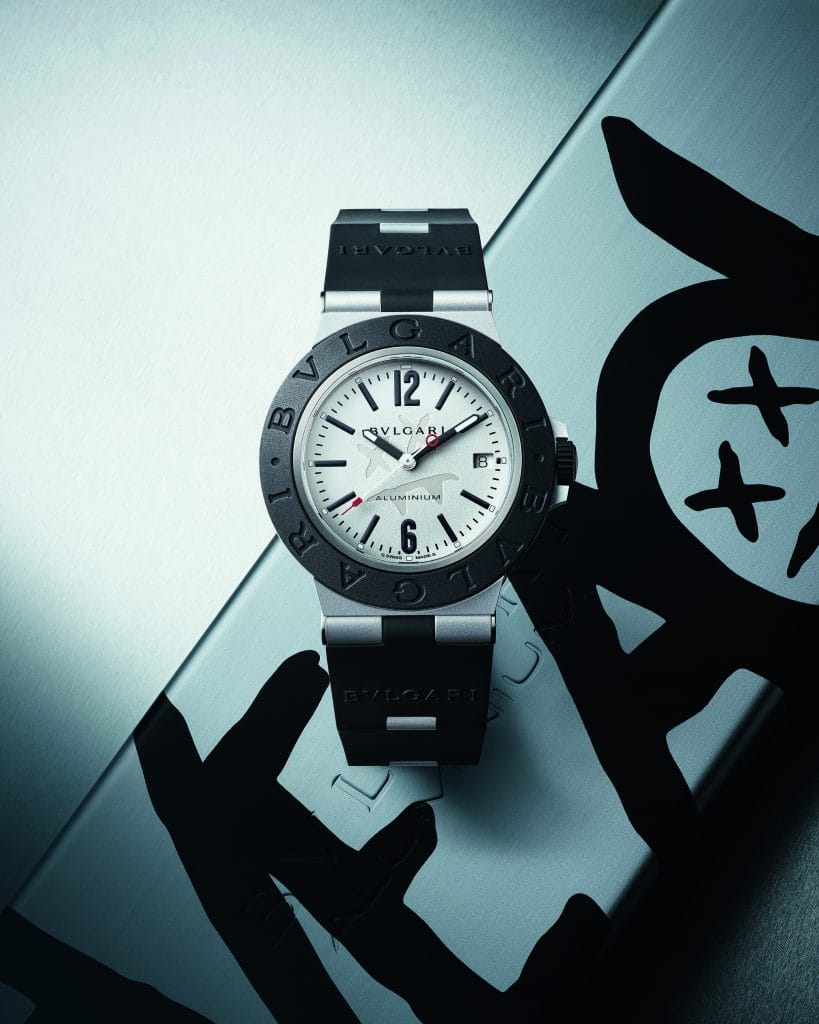 The Bvlgari Aluminium — younger brother to the prestigious 2020 Grand Prix d'Horlogerie de Genève award winning Bvlgari Aluminium Chronograph — is the canvas for Aoki's creativity and identity. Its black and white design makes for a sophisticated, sporty watch in tune with a certain vision of modernity. Pure lines and an unmistakably cool attitude expressed through striking graphic design, turned up a few notches with a fully luminescent dial that bears Aoki's logo. Under daylight it appears stark white but explodes into a glorious shade of luminance in darkness.
"Bvlgari is a company that stands for tradition, for craftsmanship, for quality. These core principles are sacred to me and guide how I both aspire to live and create. Time is one of our most valuable currencies and that is why together we mindfully and meticulously designed a beautiful timepiece that upholds the strong standards of quality and craftsmanship that both Bvlgari and I stand for. I'm beaming with pride and excitement to share this new timepiece with the world and cannot wait to share what else we have coming together." 
—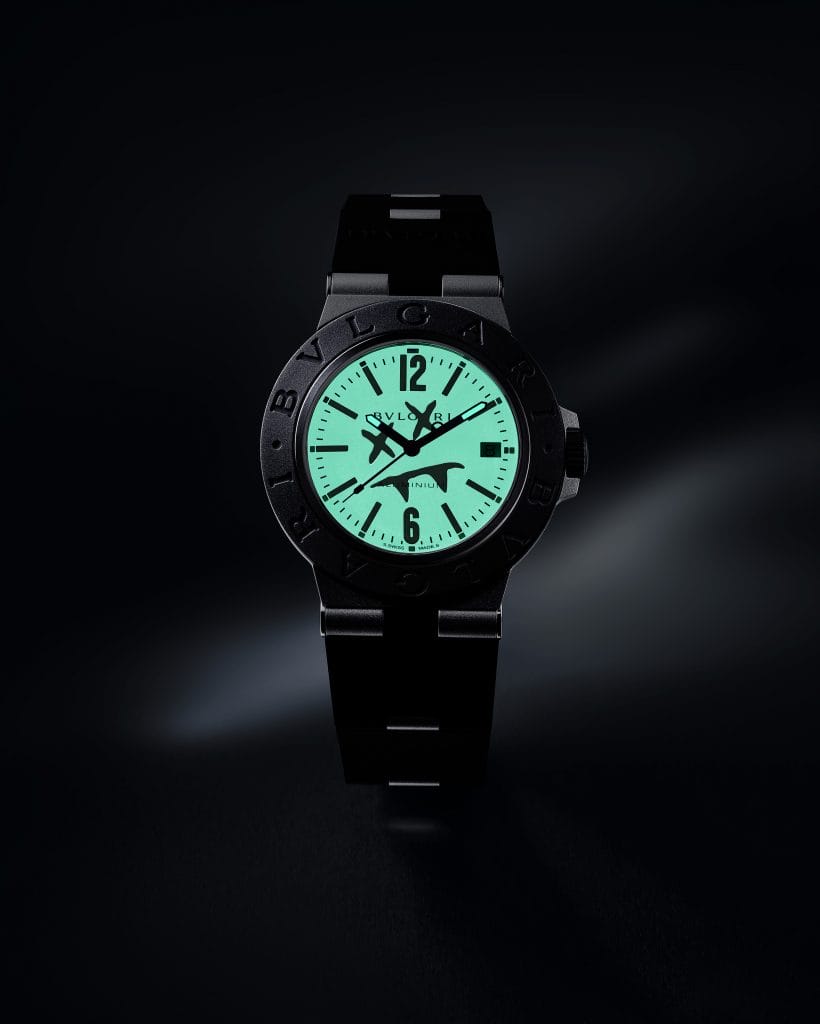 The Bvlgari Aluminium Steve Aoki special edition watch features a 40 mm aluminium case, rubber bezel and DLC (Diamond like Carbon) coated titanium caseback engraved with Steve Aoki's logo. It is powered by an automatic B77 calibre and is water resistant to 100m.
Check out our May '21 issue of Men's Folio Singapore after you are done!
---