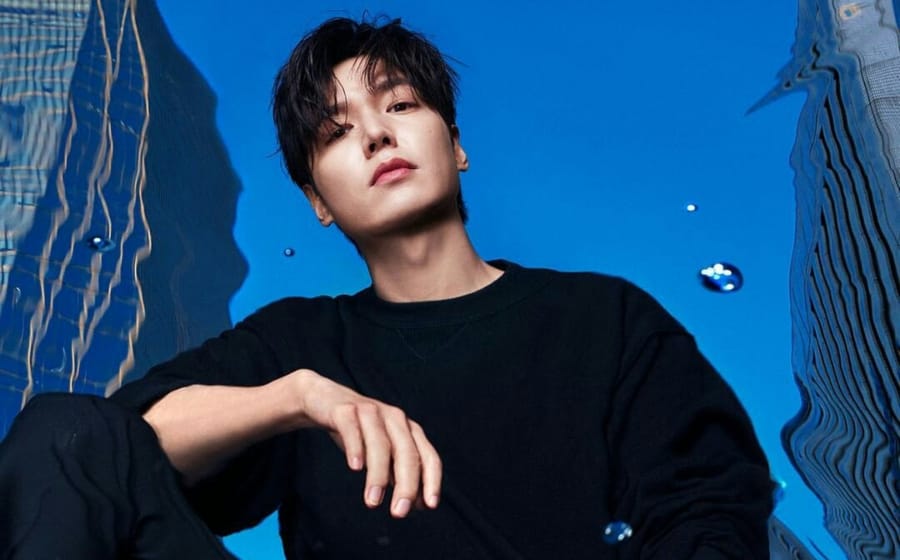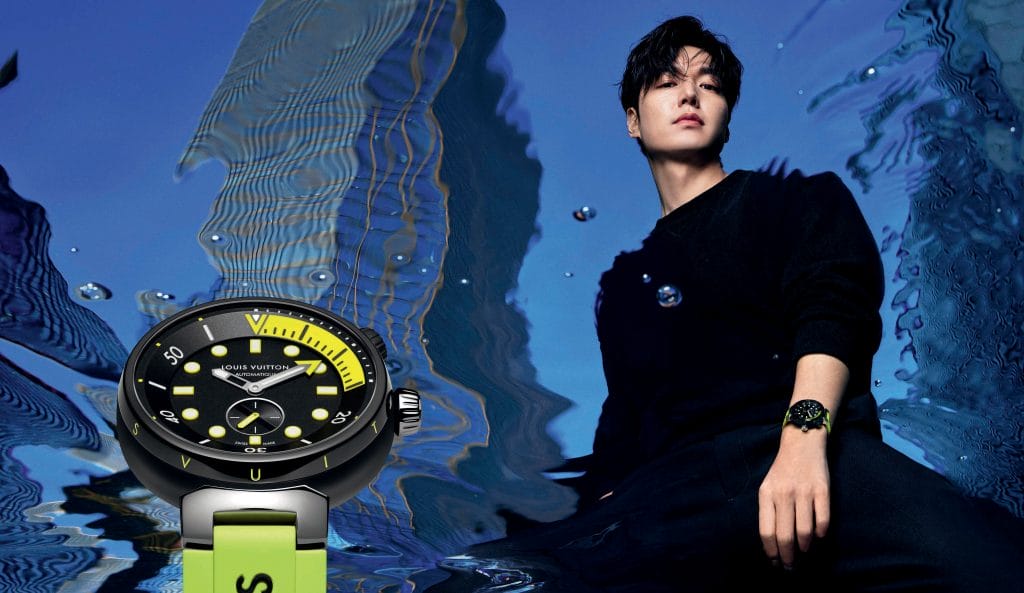 It's dynamic, vibrant and sporty — we could be talking about Lee Min Ho up there or we could be referencing the Louis Vuitton Tambour Street Diver watch he's flexing. The latter is the French Maison's answer to the usual tool-orientated dive watch aesthetic, one that takes what made the first iteration in 2002 so great (it proved to be one of the most versatile watch designs — part technical excellence, part state-of-the-art smart watch and part proof that Louis Vuitton could invent as it could excel in anything) but flips it with diver elements that don't scream diver.
The first way the Tambour Street Diver has been dive-rsified (pardon the pun) is in its colourways. Three neon colourways — yellow, blue and pink gold — that streak across its outer bezel, 3 o'clock signed crown and the Tambour Street Diver's iconic attached claw lugs itself. The next way the timepiece takes its design details a notch up is on the sides of its outer bezel mark — the name "LOUIS VUITTON" engraved and enamelled.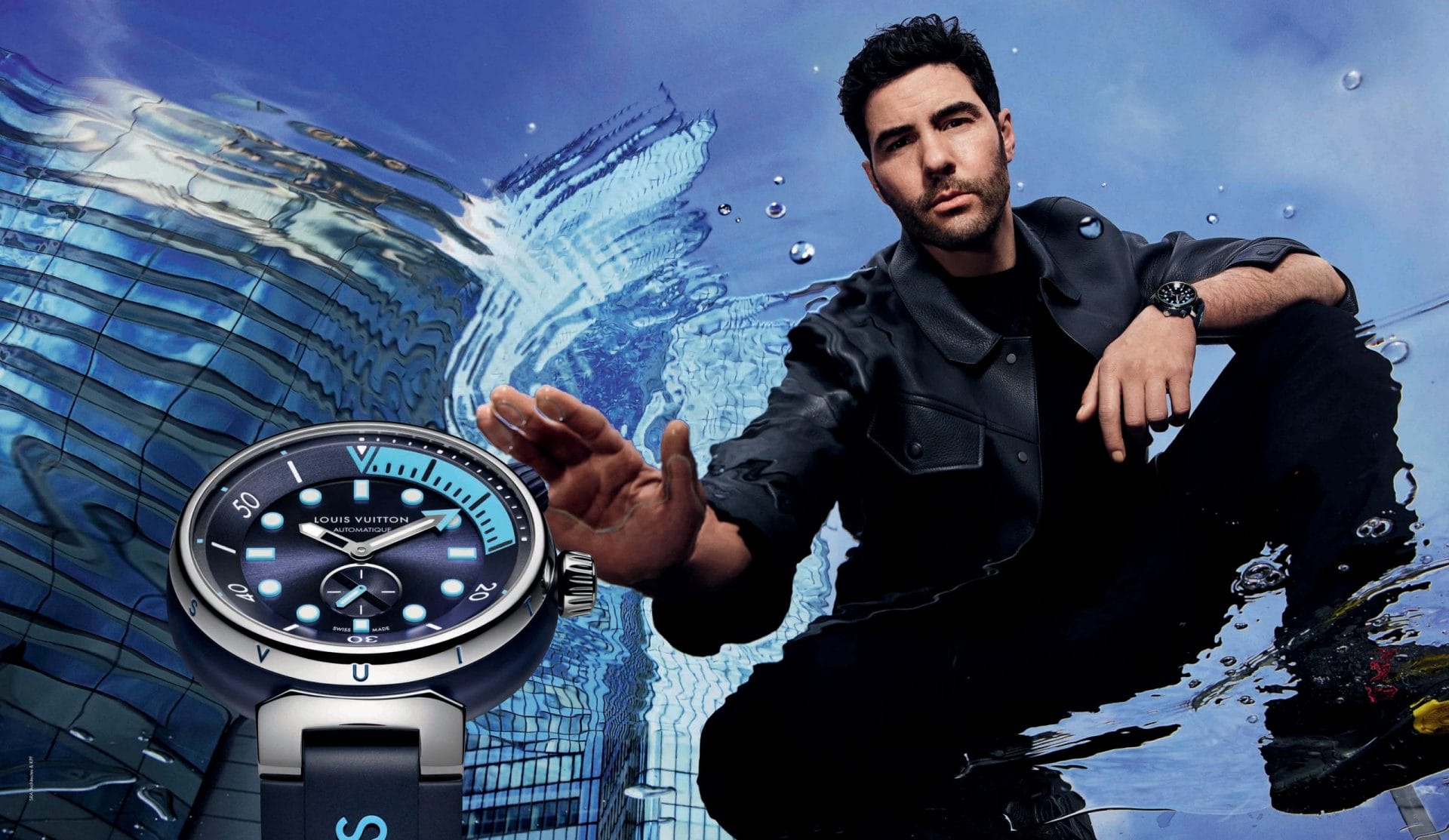 While the pink gold version is the flyest, its yellow version takes a nod towards the hue favoured by Virgil Abloh and the blue, a softer and more versatile version for the modern man.
—
View this post on Instagram
Once you're done with this story about Lee Min Ho and his take on the Louis Vuitton Tambour Street Diver, click here to catch up with our April 2021 issue. 
---