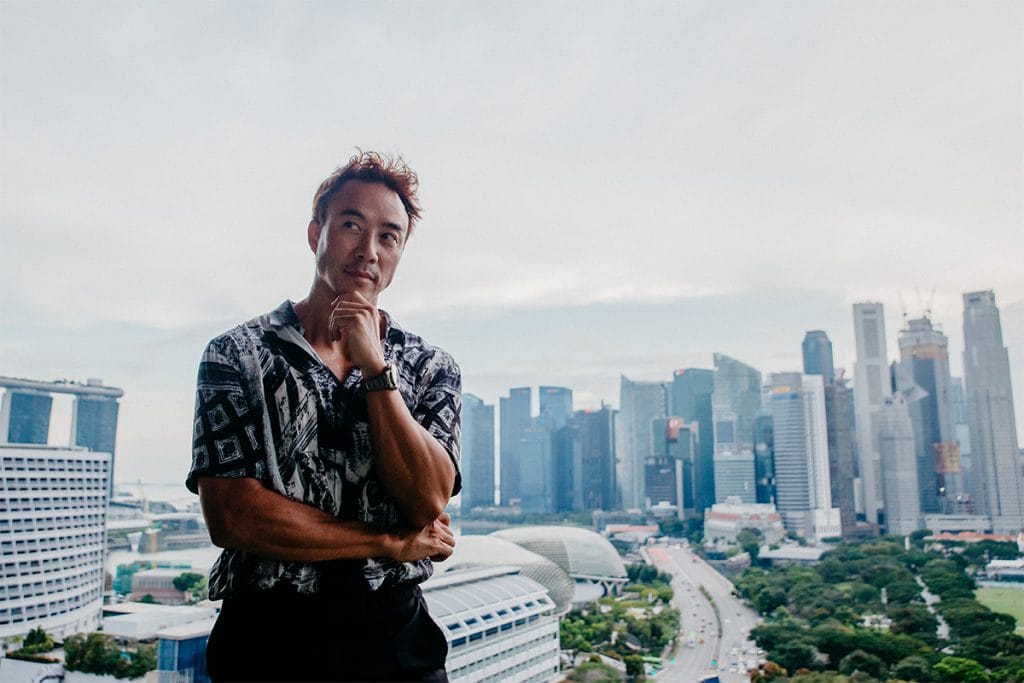 As Singapore continues to trod into recovery with the vaccine rollout, a pin-prick light at the end of the tunnel can be seen. That will not stop pandemic fatigue caused by restrictions and disruptions from setting in. Transitional phase for work schedules remains to be one of the biggest challenges presently — telecommuting may be the de facto arrangement but it is not all rosy. A lack of demarcation of personal time might result in longer working hours and social isolation, resulting in more stress. Coupled with alternate periods straggled in office, it does not bode well for our mental wellbeing. Fret not as Casio Edifice launches its latest "Connect But Live" campaign as a timely tonic to soothe our souls.
As social animals, interaction with one another — be it family, friends or coworkers — is crucial for our wellbeing. Fronting the campaign is Casio Edifice's latest Smartphone Link ECB-20 watch that not only urges us to connect and live, but to connect in the most meaningful way possible through quality time spent. At the heart of the watch is a Smartphone Link module that supports a schedule timer feature that was developed to allow personal schedule management when paired with our mobile phones.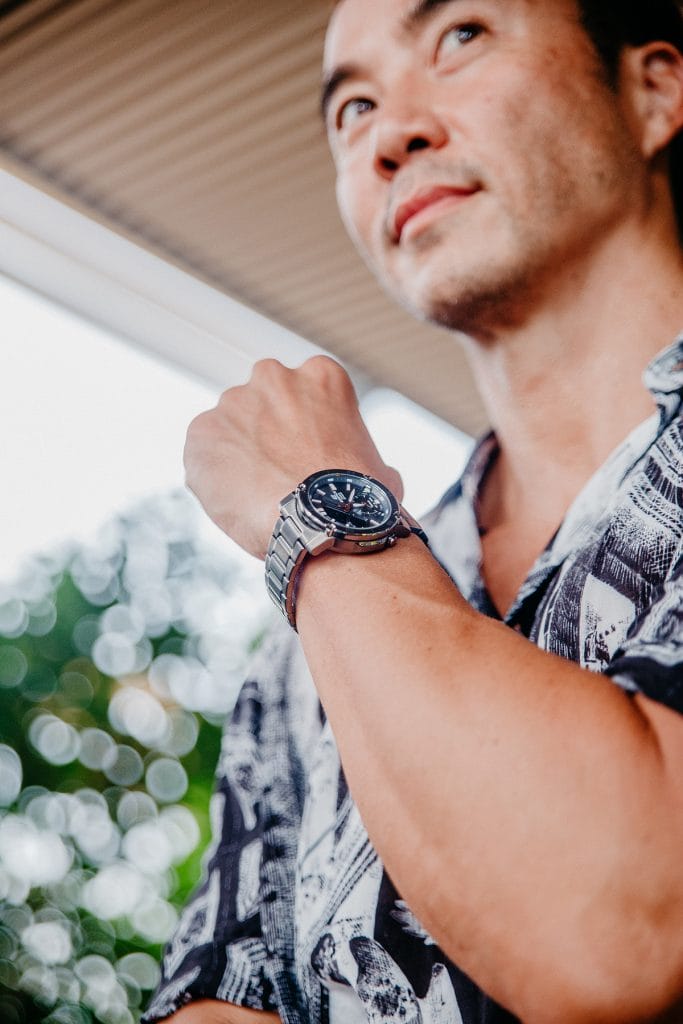 Drawing lines between various personal and work commitments is a breeze with the smartphone calendar app. With connections made via Bluetooth, the ECB-20 displays the start and end times (with sound notifications) of team meetings or dinner dates on the watch LCD. Inadvertent or sudden disruptions to our daily schedules are automatically adjusted with any schedule change made on the calendar app. Also in-built is an automatic time recalibration function that adjusts itself accordingly to various time zones to ensure we are punctual for appointments (or to catch our flights with impending travel bubbles). Other nifty functions that caught our attention are the phone finder, secondary worldtime display and a perpetual calendar.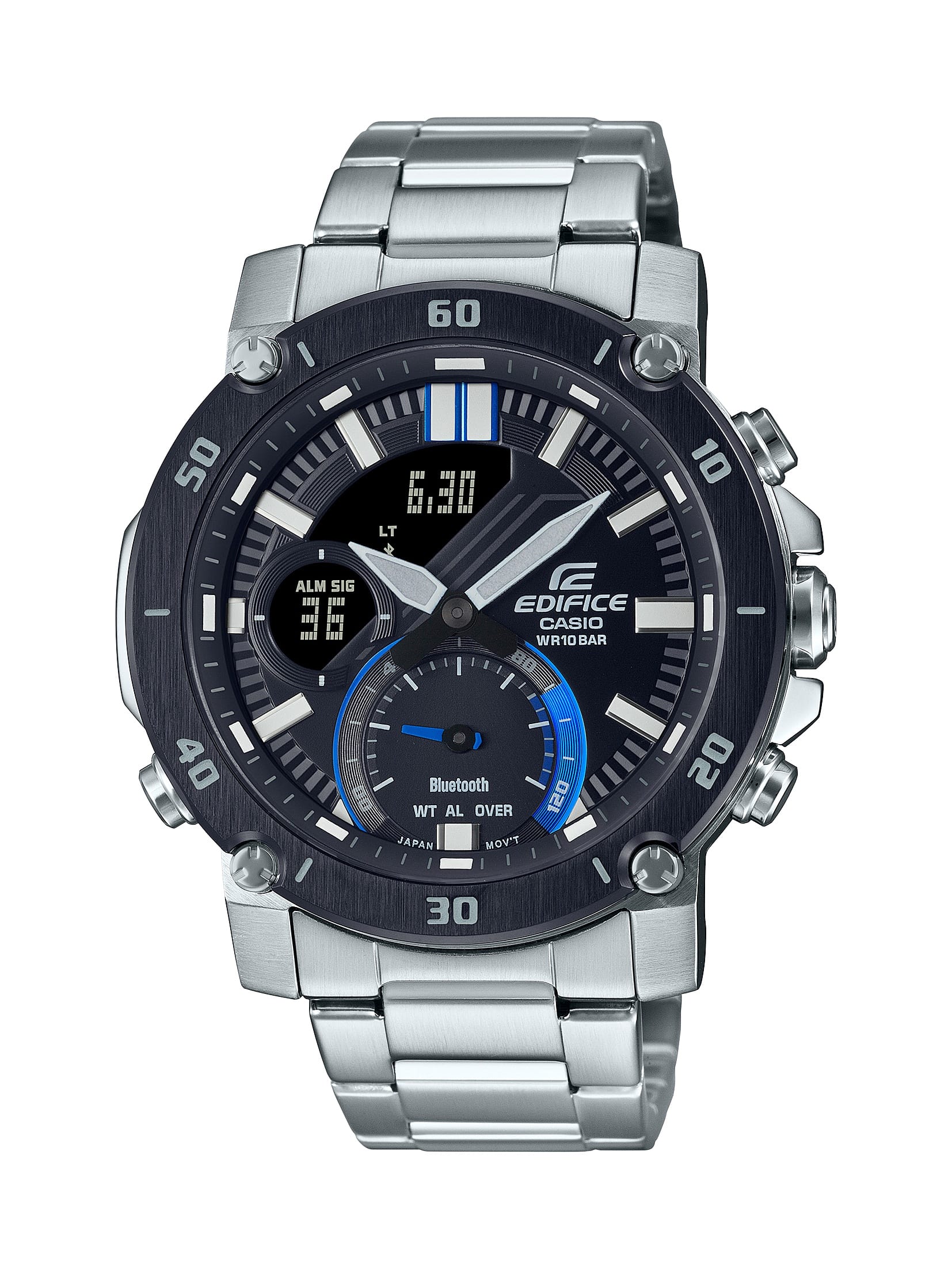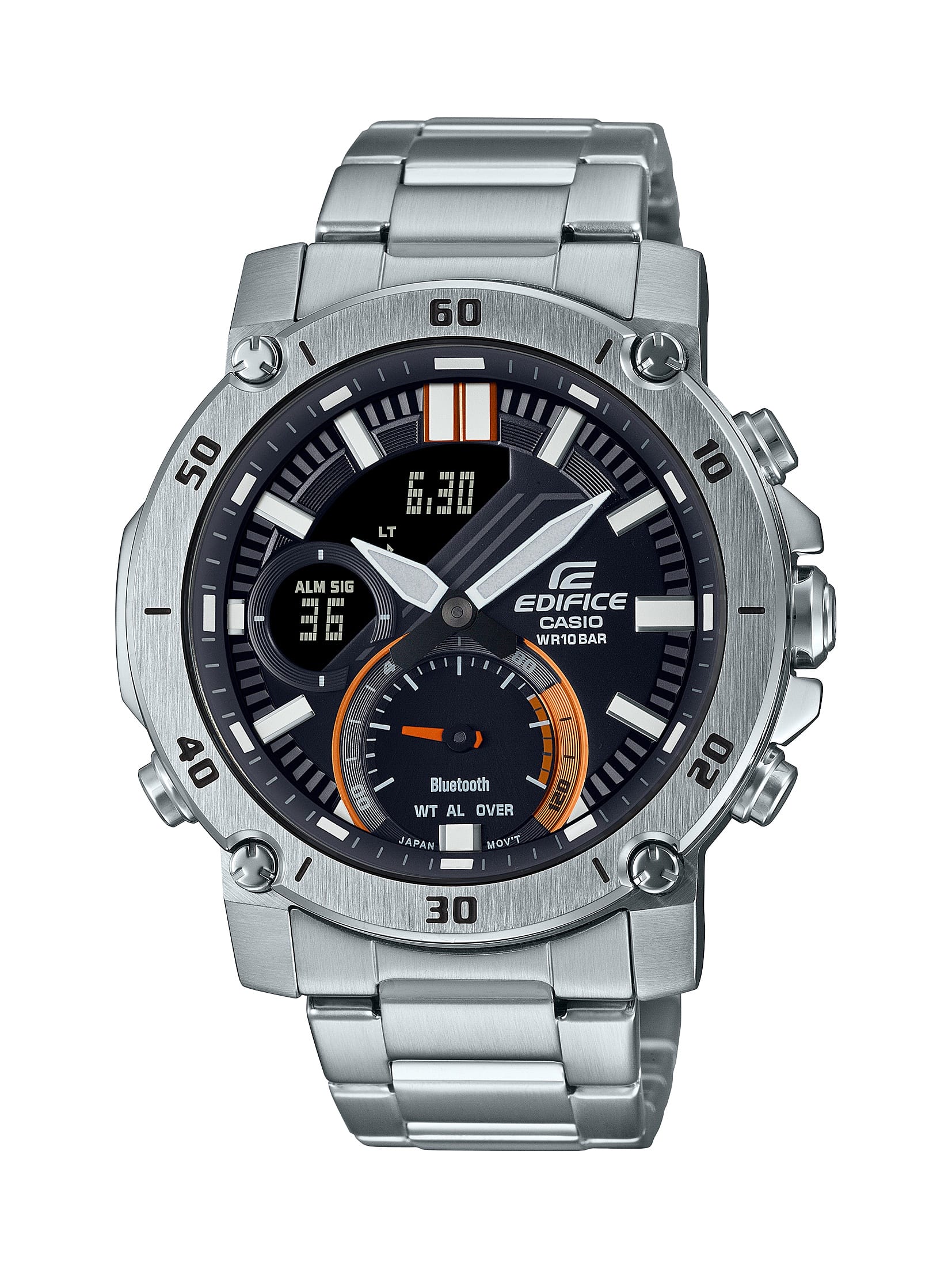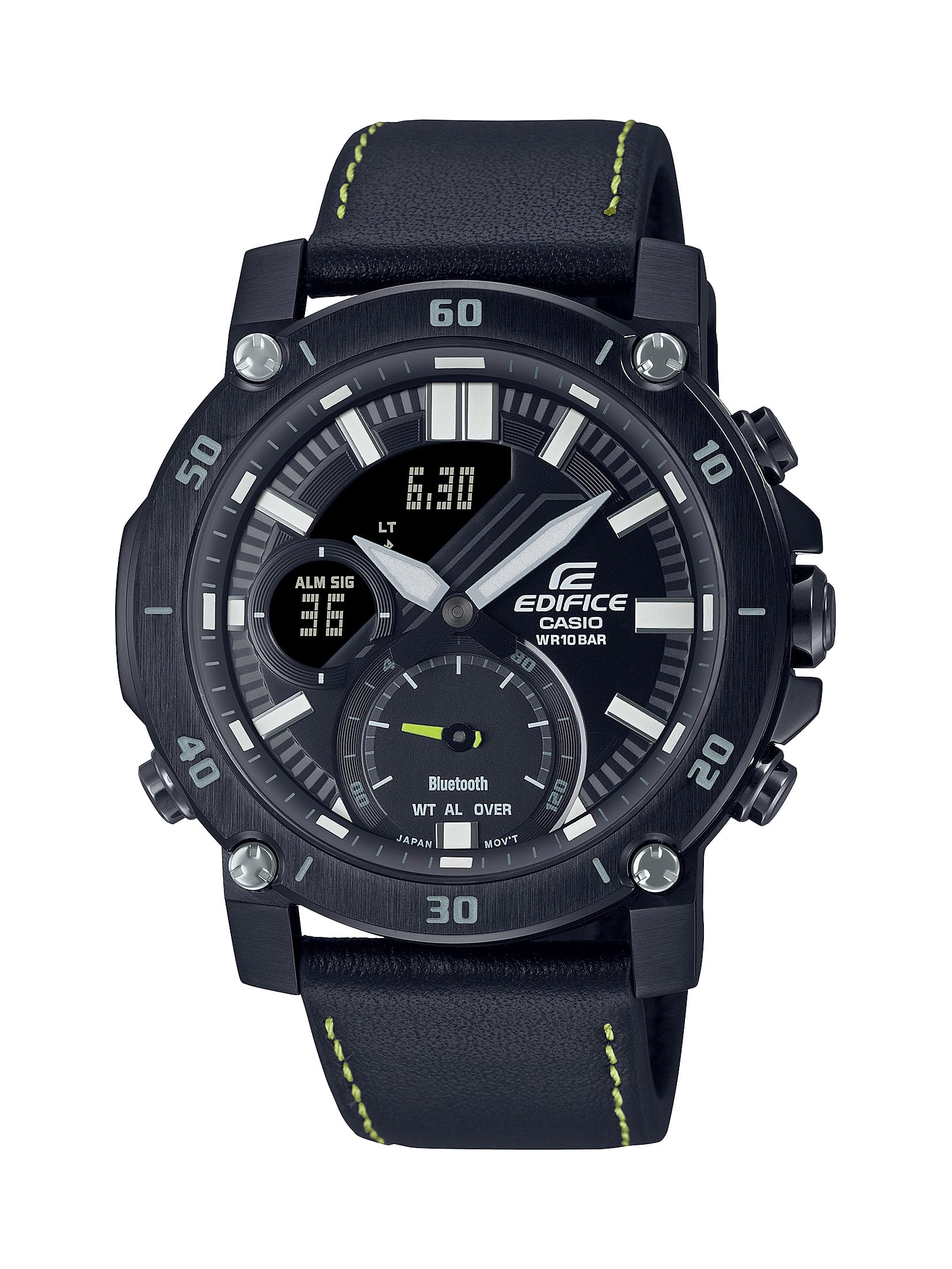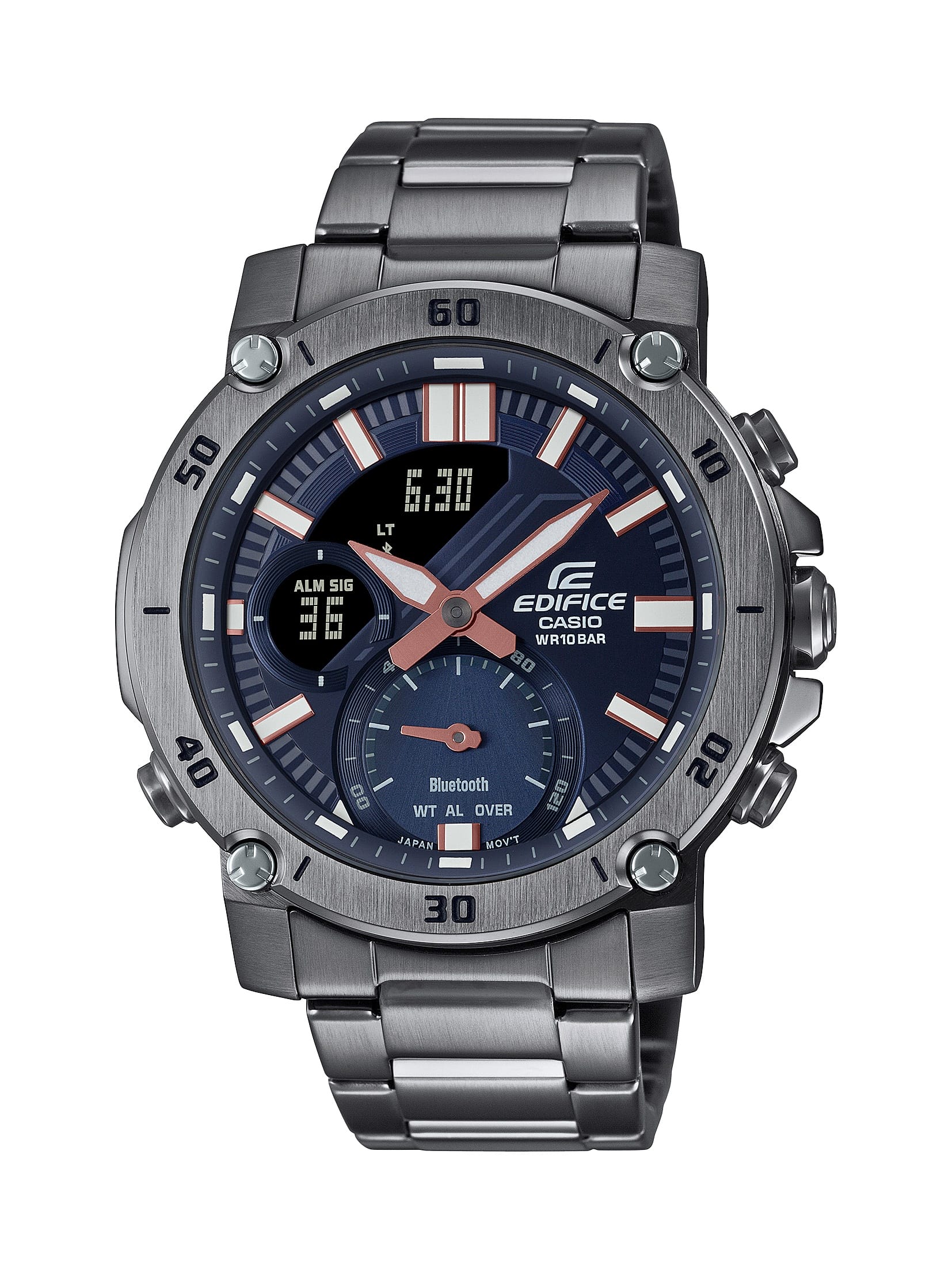 Despite its smartphone connectivity, the ECB-20 retains an analogue display to disguise its wearable outlook; its LCD screens neatly tucked into sundials. A rugged stainless steel execution exudes high octane racing sensibilities Casio Edifice watches are famed for with options of steel bracelet or leather straps to match individual tastes.
Casio Edifice ECB-20 Specifications
Dimensions: 49.5 x 46.0 x 12.5 mm
Water Resistance: 100 meters
Strap: Bracelet or leather strap
Stopwatch: Measuring unit: 1/1000 second (for the first 60 minutes), 1/10 second (after 60minutes); Memory provide storage of up to 200 lap times that can be transferred to smartphone.
Countdown Timer: Measuring unit: 1 second (maximum 24 hours)
World Time: 38 time zones (38 cities + coordinated universal time), daylight saving on/off, auto summer time (DST) switching, Home city/World time city swapping
Other Functions: Auto LED Light; Full auto-calendar; Daily alarm; Mobile link; Hand shift feature
Battery Life: Approx. 2 years on CR2016
Check out the latest Casio Edifice ECB-20 if you enjoyed this story about Casio Edifice's "Connect but Live" campaign. 
—
Images and video all courtesy of Casio Singapore.
---