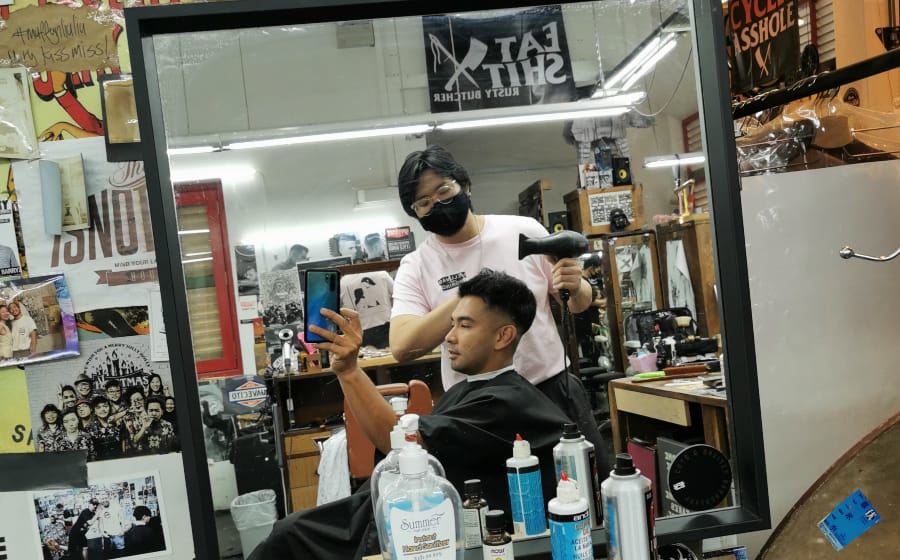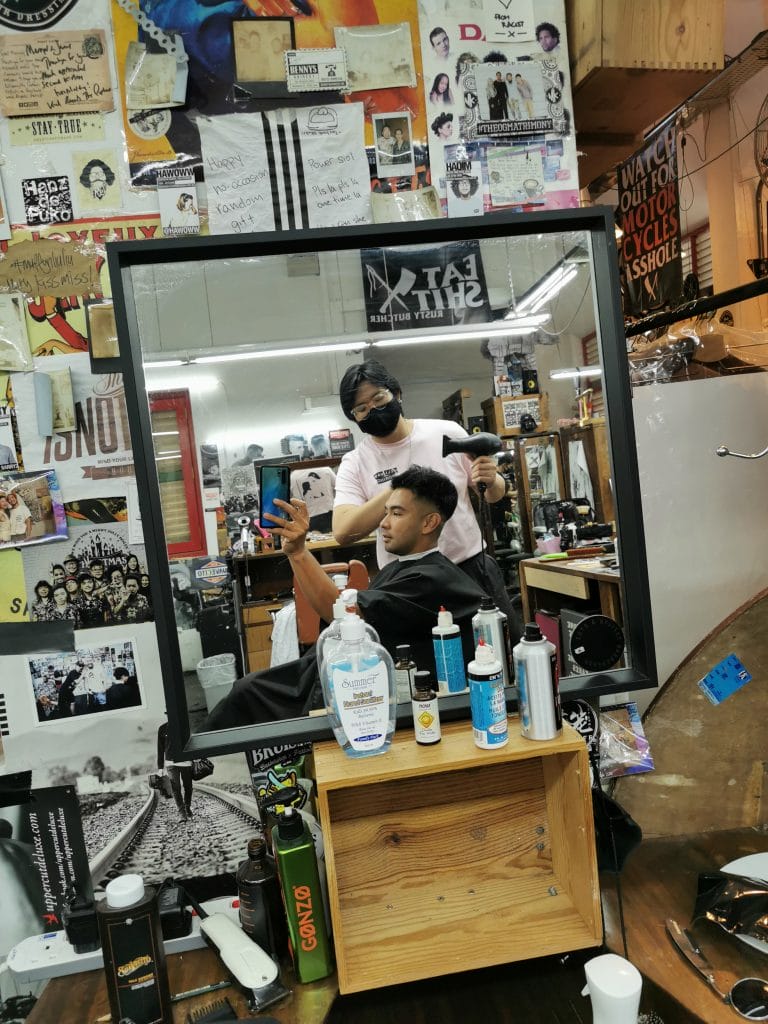 What makes some of these local or global creatives tick? In this weekly column, Irfan Kasban shares his many inspirations and obsessions.
Pictured above: 1. Haircuts: It is important to find the right barber. Danny Mullen pictured here, an apprentice barber from The Panic Room, is a talented young man who gives me exciting looks each time I come by. The Panic Room at Geylang happens to be a great place to listen to music, get toiletries and buy music records too. Also everyone calls you boss.
—


2. Immortality: Milan Kundera is my favourite author. I read this book every year. Every time I read it I find a new detail that speaks to where I am in my life at the present moment. Better than his famed "Unbearable Lightness of Being". The book speaks about how artist seek immortality in their legacy – how apt.
—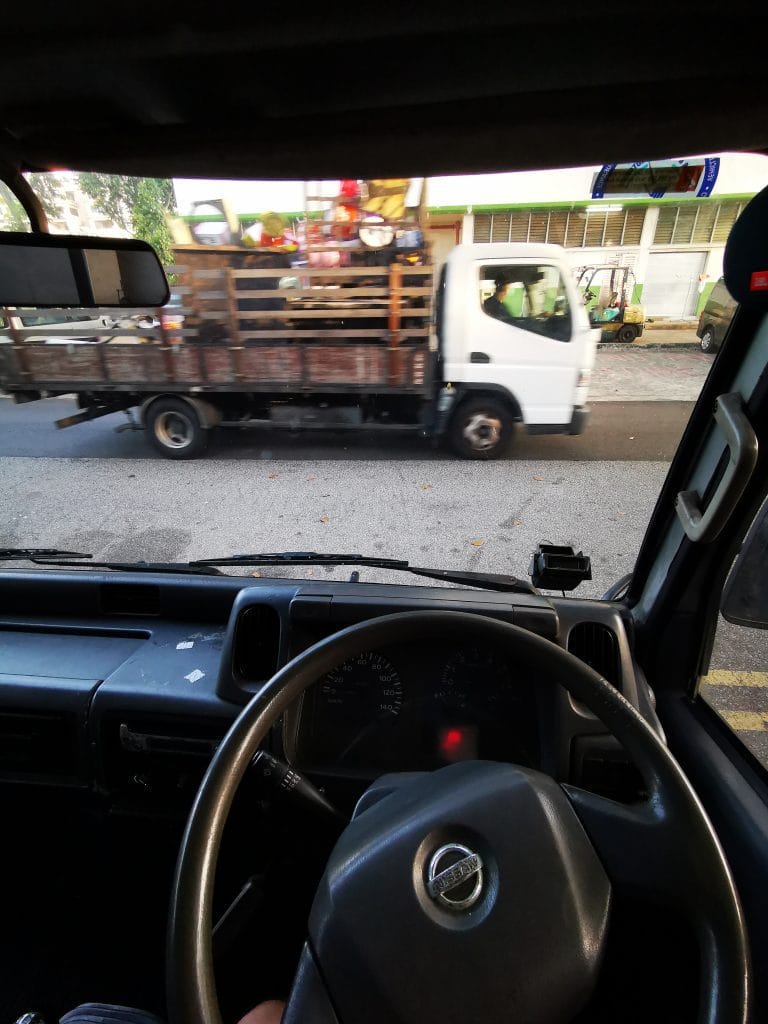 3. Driving a lorry: Part of my work is to transport sets and furniture from one place to another. Sometimes I would have go dumpster diving to find pieces for a show. Renting a lorry and driving it around the island is one of my favourite things to do – granted there is time between locations to have a leisurely drive. 
—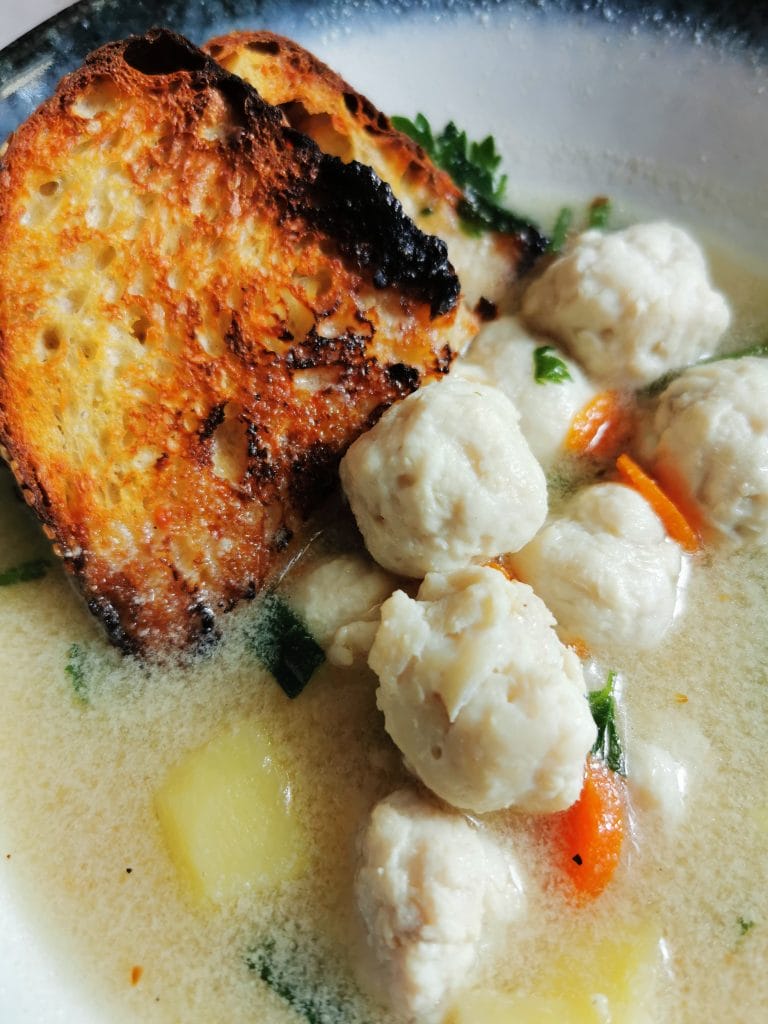 4. Tenggiri fish balls: When I have free time I enjoy cooking, especially this recipe passed down from my grandmother. Have since improved it – with the knowledge I gained from my Diploma in Applied Food Science and Nutrition. It's quite simple to make, but time consuming to shape the fish balls by hand. Just mackerel meat and a lot of love. Seen here with a sourdough slice from Motherdough Bakery.
—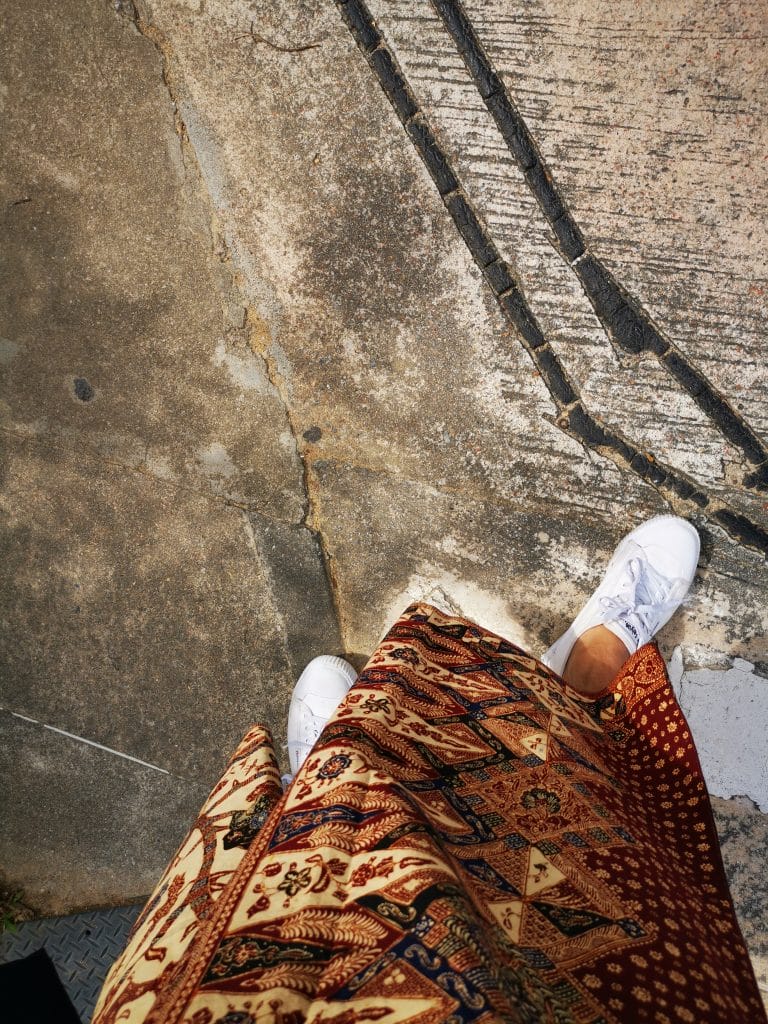 5. Batik: Being an artist, I think it is important to be able to appreciate other forms of art. It takes months to complete one batik, and the intricacies speak to my soul. Somewhere over the years I have started collecting different styles of batik and have gathered about 20 over pieces. Inner shorts optional.
—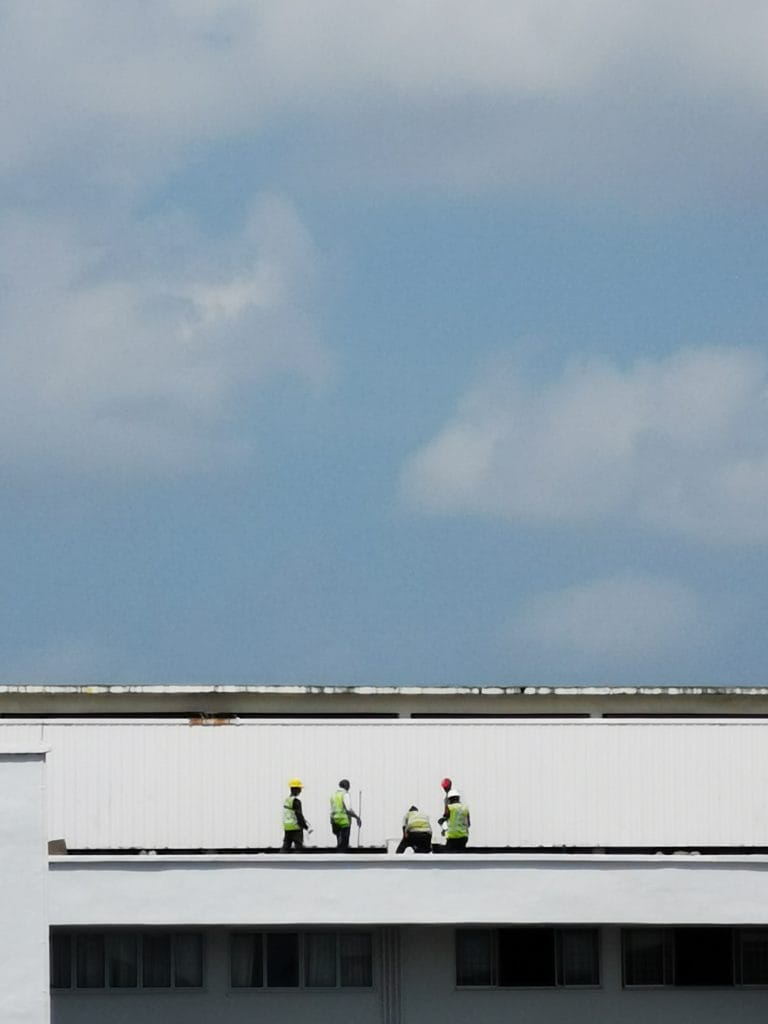 6. Rooftops: On my off days I like to find rooftops that have an expansive view of the sunset. Something about the open sky that gives relief in this urban landscape. I am however deftly afraid of heights, but I have to climb ladders as part of my job.
—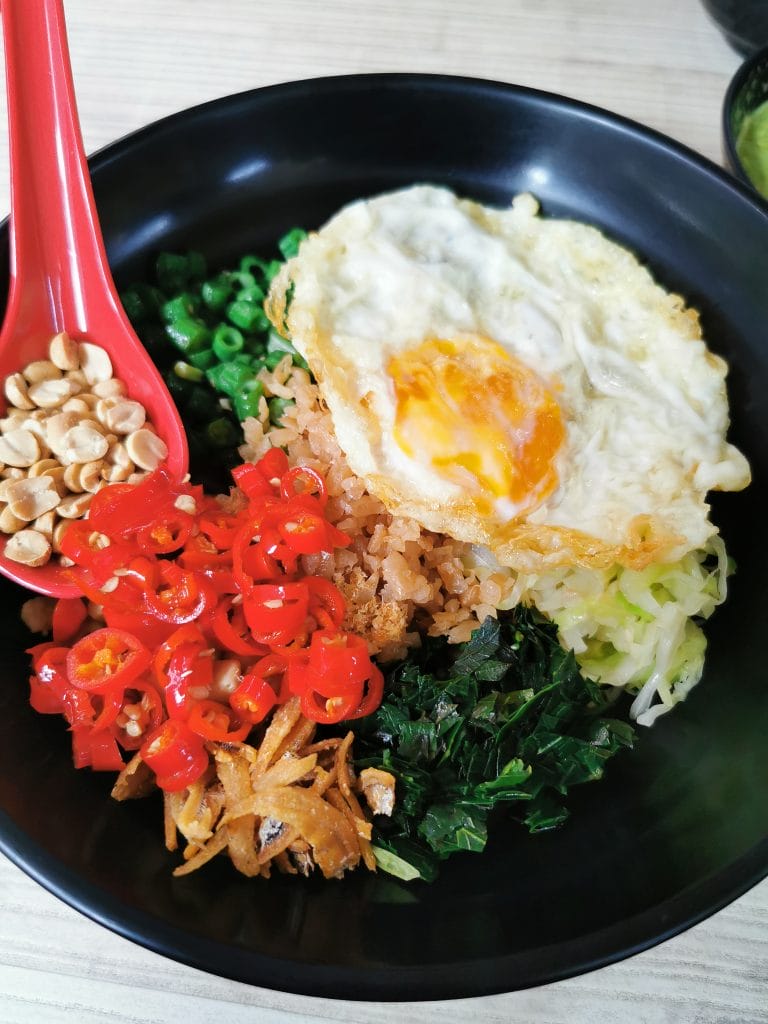 7. Thunder Tea Rice: I love the complex flavours of this dish that involves a green tea broth. A myriad of textures that provides interest with every bite. I try to eat it at least once a month. Chili padi mandatory. From my favourite stall at Waterloo Street Food Centre.
—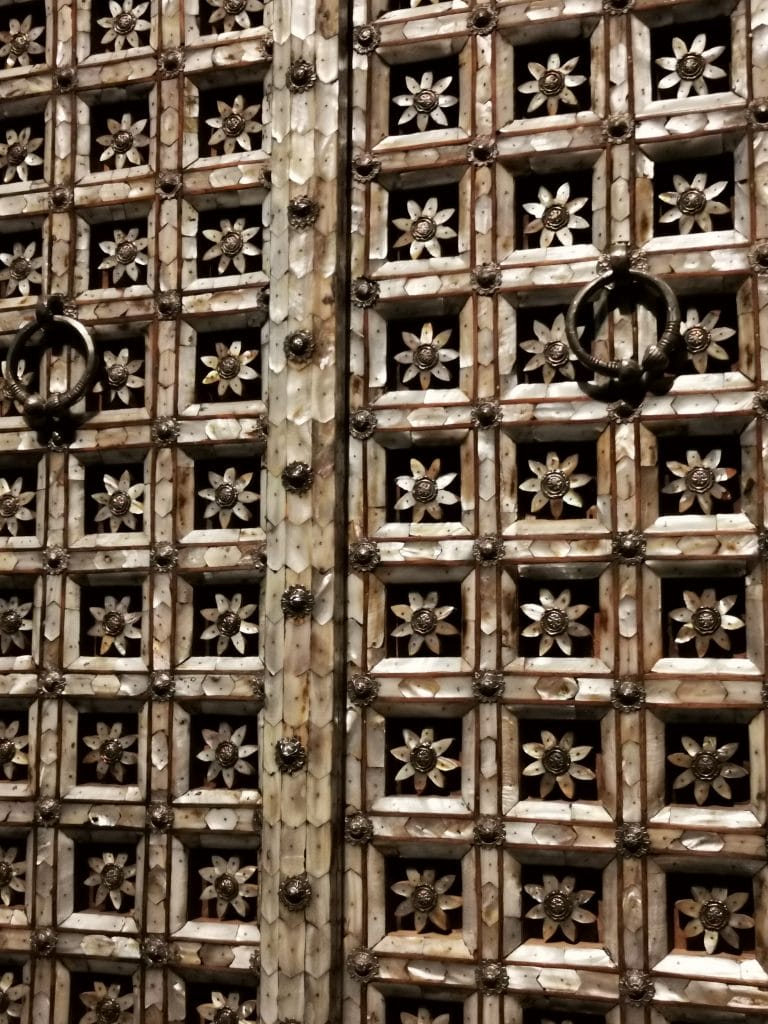 8. Mother of Pearl: One of the most beautiful, naturally occurring materials. I have a mother of pearl watch that I forced my mother to buy for me.
—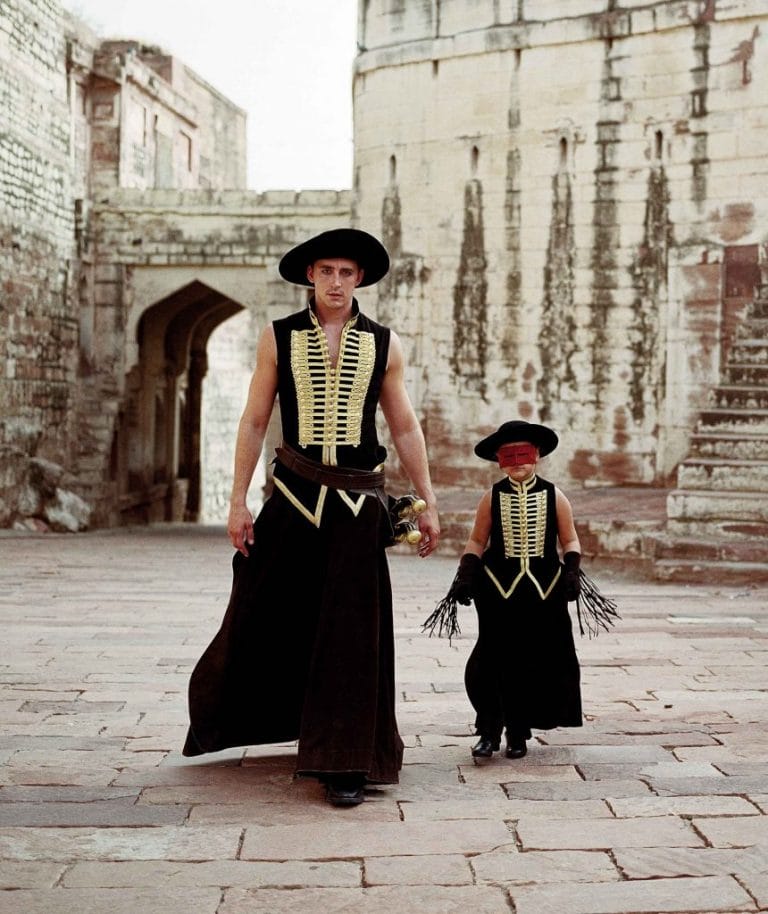 9. The Fall (2006): My favourite film of all time. I watch it every year. The cinematography is epic, the costumes by Eiko Ishioka is magical, and the story is heart breaking. Tarsem Singh took six years to shoot the film on location all over the world. Lee Pace happens to also be my favourite actor.
—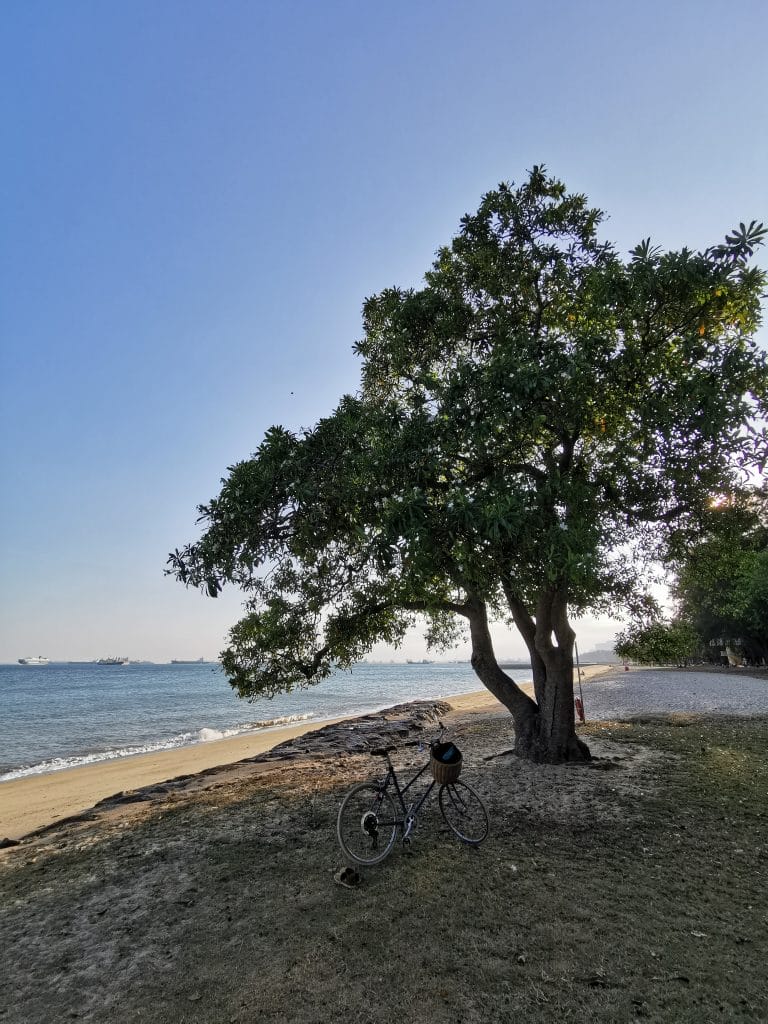 10. The Beach: This tree at East Coast Park is where I usually sit down to reflect on life or simply doze off. I like that the elements — earth, air, water and wind come together to provide a multi-sensory experience. Many heartfelt conversations have transpired here.
Once you're done with this story about artist Irfan Kasban and his obsessions, click here to catch up with our April 2021 issue. 
---