The last we spoke to interdisciplinary artist Aiman, he was fixated on toys and dolls in his work — an incorporation of the flavour of time and nostalgia. Eight years later, he is now collaborating with ArtSEA on a project titled "Collecting Clear Blue Skies for a Cloudy Day, but Try Bottling Up the Sunlight" — one that celebrates the joy art can bring. And in particular how this project allows children to experiment on this project by themselves.
—
View this post on Instagram

Hi Aiman, please introduce yourself!
I am someone who finds exploring meaningful relationships, fascinating — whether it be examining our complex interconnections with the environment, religion, our sacred partnership with nature, or each other — and one of the ways I best communicate these themes, is through the experimentation of art and various art forms.
—


How do you think you have personally progressed as an artist? What are you more aware about yourself now?
That I've become quite comfortable with the unknown — I am better able to prioritise appreciation over expectation, allowing myself the freedom to fail throughout the process and still derive immense joy and appreciation from the experience.
It is not to say that I've thrown all my cards up in the air and leave everything to chance — I'm still a spreadsheet organising, mind-mapping, block-year-planner-on-the-wall sorta guy, but I am also more present to when the Holy Spirit nudges me to veer my work and life towards a different direction.
—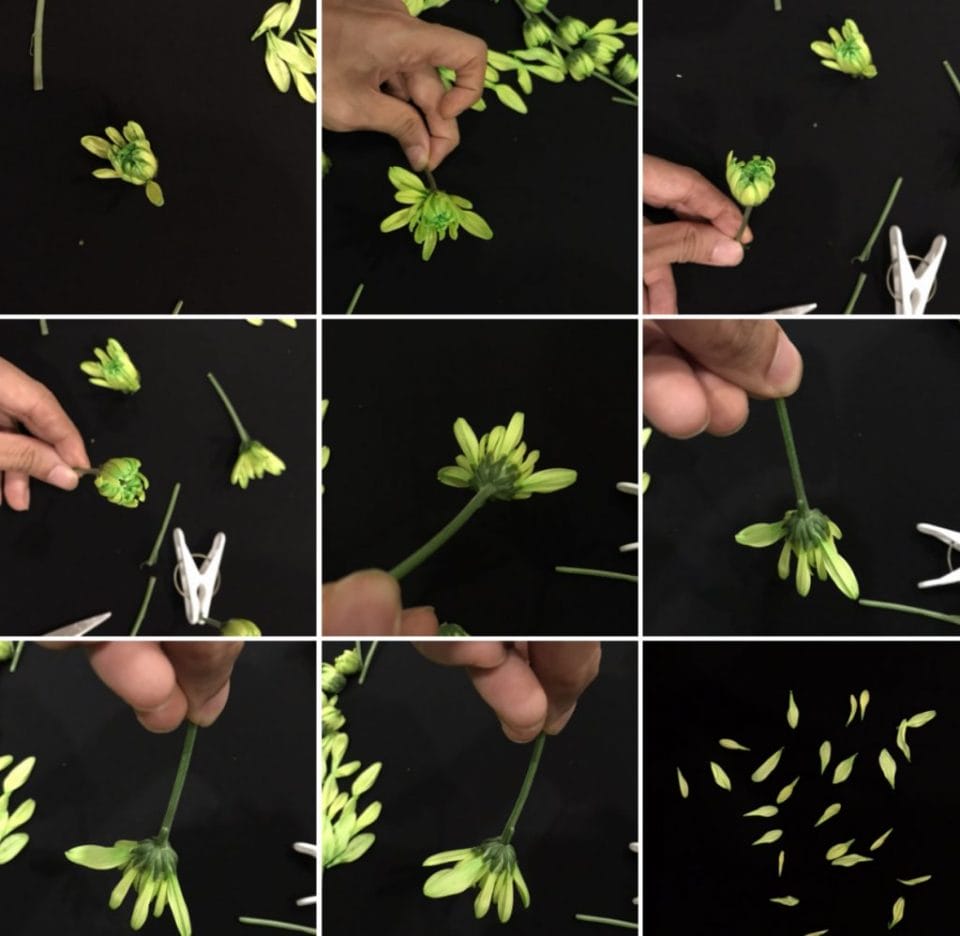 Congrats on your collaboration with ArtSEA; what inspired you to create "Collecting Clear Blue Skies for a Cloudy Day, but Try Bottling Up the Sunlight"?
Thank you, I am indeed grateful to have been able to play a small part, to contribute to such an ingenious program alongside 10 other Southeast Asian Artists. I'm glad I had the opportunity to collaborate with Kristin Dwek and the inspiring team from ArtSEA.
Without diving into details of any specific events, the artwork came about while reflecting and contemplating past experiences during my daily practice of prayer and meditation. In doing so I was able to take a step back to see the bigger picture — how I had allowed the cyclical "noise" in my life to distract me from looking within; the space in which I believe is where our true healing is rooted from.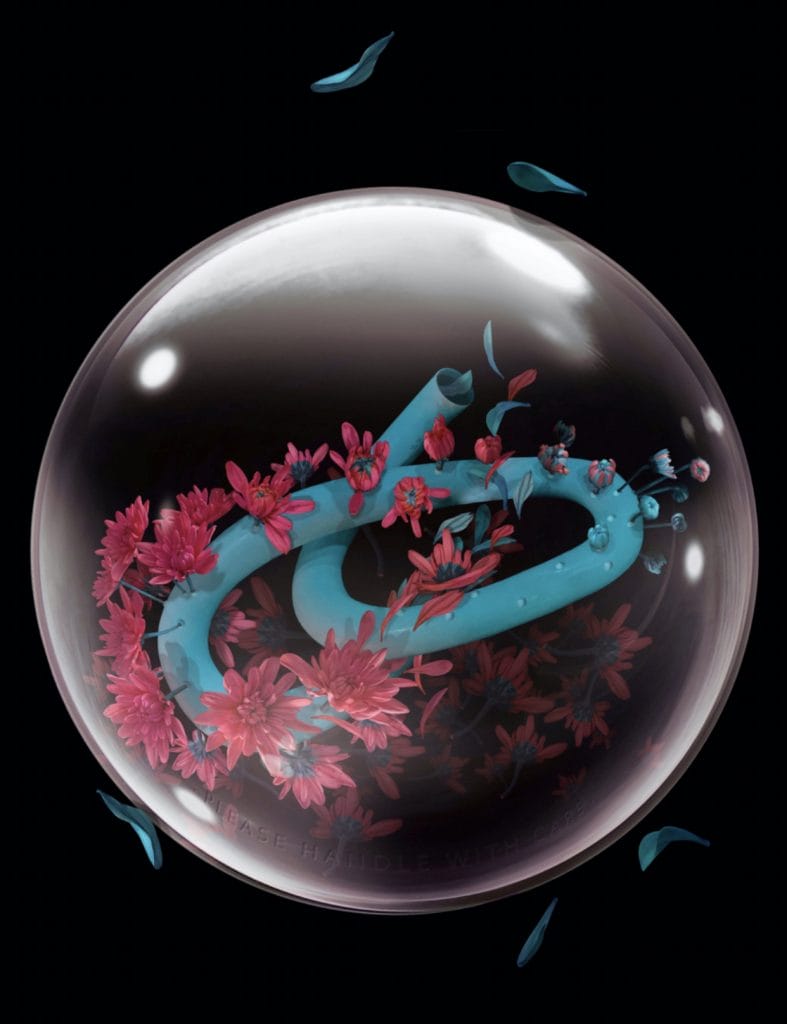 "Collecting Clear Blue Skies for a Cloudy Day, but Try Bottling Up the Sunlight" is a continued invitation to look inwards; to break through the illusionary surface, beyond the shallow waters, and into the deep unknown of the unconscious — a place within ourselves where memories, thoughts and the potential for the deepest of healings, dwell.
—
View this post on Instagram
Regarding this activity, what exactly is it? What are you hoping for the children to achieve?
Activities the ArtSEA team created are based around the artworks, and the artists' creative processes behind it — for instance, the activities surrounding my artwork are inspired by meditation, gratitude practices and planning, to name a few. Participating community partners around Southeast Asia are then trained to facilitate those activities to their various communities.
As a whole, I hope the children are energised and most importantly, feel that they matter, just as they are. Rooted from that understanding, it is my hope that their dreams, aspirations and ambitions, bear good fruit.
—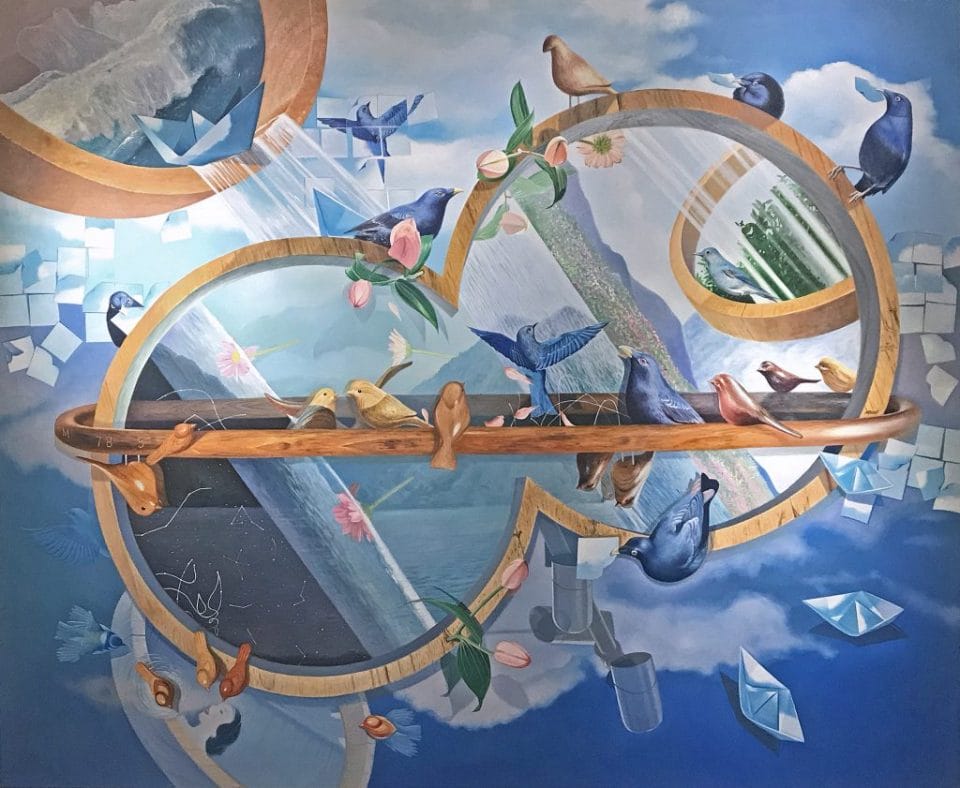 Do you perhaps feel then, that the children in our communities are not being properly exposed to the arts?
In this instance, I'd say it is important to both recognise and acknowledge different facets of the arts, and to actively shift the existing focus, from time to time.
This is actually a really great question, one that brings to mind a recent conversation I had. If I may ever so slightly veer off the original intent of this question, there is a very different, yet somewhat related conversation this succinctly dovetails us to — and it has something to do with how one defines the term "properly exposed".
View this post on Instagram

I remember having a conversation with a friend, a talented artist who creates ingenuous, thought-provoking works of art. This friend, who also happens to be a tertiary arts educator, posed a question to his students: "Why do you want to be an artist?"
A pretty reasonable ask given how he has taken on the task of mentoring the next generation of thought provokers, creative minds and political/social critics. However, the resounding answer to that was, "To be famous, and rich."
Granted, these young adults aren't children, but every young plant was once a seedling. I think the question of whether one has been "properly exposed" to the arts, in this particular context, might benefit from a process of re-examining motivations. I think it would be interesting to see how certain patterns of exposure correlates with the moulding of ones motivations. At the very least, I think it is food for thought.
—
What do you think is the best way to tackle this activity?
To elaborate on my previous response, it is not to say that artists shouldn't be fairly compensated for their work; the conversation to be had here is not so much a dichotomy as it is a nuanced. Neither am I suggesting that slapping on a fashionable buzzword like "purpose" — without fully embodying its meaning — would be the ultimate fix we are looking for.
Regardless, there is obviously an important conversation that needs to be had here; possibly a rebalancing of perceptions and priorities, that tilts the conversations back to a purpose rooted in meaning, awareness, expression and creativity.
—
Between classes, paintings, etc; is there a medium you are particularly fond of?
Though I've been particularly fond of working with oils, I've always taken on a more integrative approach in the creation process, overlapping different mediums to see which would work best in communicating different ideas.
—
What's next for you?
I am currently pursuing a degree and concurrently working on a series of artworks for a solo exhibition with Art Porters scheduled for the last quarter of 2021.
Once you're done with this story about Interdisciplinary Artist Aiman, click here to catch up with our April 2021 issue!
---
RELATED ARTICLES