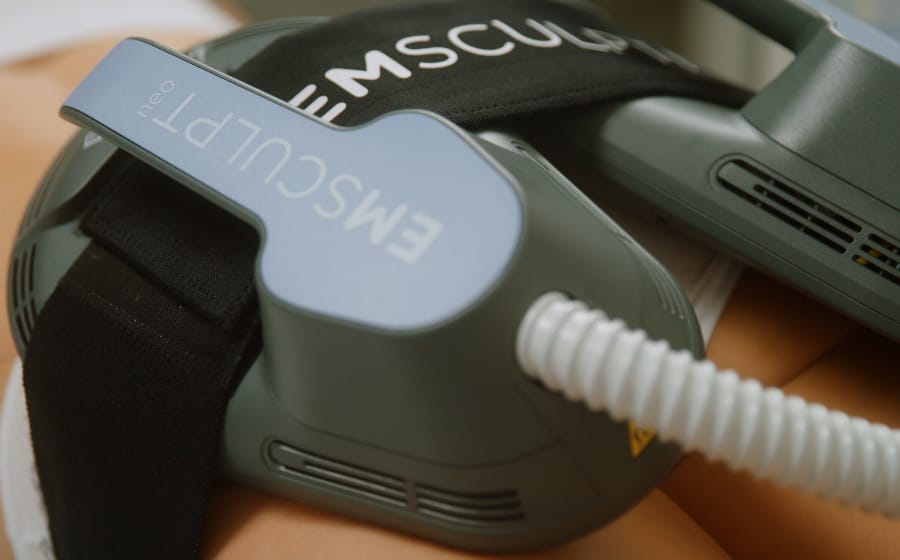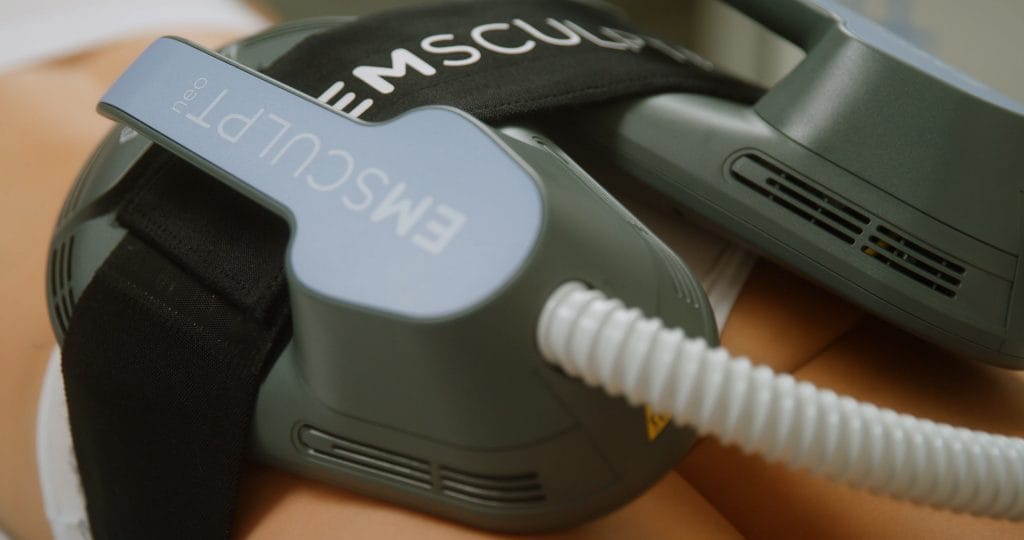 For the month of December and January 2021, you might notice that we have changed the way we are presenting things on our site. While we could have taken the easy way out and presented generic festive stories with generic festive ideas — top 10 shoes to party in, the best log cakes that are available for delivery and festive hampers to gift friends and family — at Men's Folio, we believe in ideas that are as functional as they are frivolous, as smart as they are easy to wing and as enriching to you as they will be to the people around you. In short, we want to be as useful as possible because #aintnobodygottime.
Hence, we'll be presenting 60 very useful ideas for the festive season and into the 365 days to come for the next 60 days. Here is idea 29: purchasing a six pack. It's called the Emsculpt Neo treatment available at Mendis Aesthetics. 
It may sound a little superfluous but we are now living in a body-contouring renaissance — one where treatments have evolved from draining fat out of a catheter (so 1977) to ones designed for detailed work with the treatment length of a Netflix series episode. While most body-contouring technologies focus solely on fat reduction, EMSCULPT NEO, the 2.0 of the famous muscle building machine — available come end December 2020 at Mendis Aesthetics has two technologies in one applicator. One to damage fat cells and another that contracts and sculpts in under 30 minutes.
—
The Fat Burner
The first technology in the tool is Synchronised RF Heating, which lends the EMSCULPT NEO the title as the fastest and only aesthetic procedure that works out heated muscles. Heating up in less than four minutes, the temperature in one's subcutaneous fat (also known as the visible jiggle under one's skin) is raised to a degree that permanently damages fat cells while removing it from the body.
View this post on Instagram
The Muscle Burner
The second, titled HIFEM+ (short for High-intensity Focused Electromagnetic technology) is what helps one to build muscle. By ignoring one's brain limitations when it comes to what muscles can do, HIFEM+ energy contracts muscle fibres in treated areas — the biceps, triceps, abdomen, buttocks and calves — at intensities far greater than a typical workout. This results in hypertrophy (an increase in muscular size) and hyperplasia (the enlargement of muscle tissue), or in millennial speak, making one look swole.
View this post on Instagram
Three Times Over
While the results of the EMSCULPT NEO is commendable (25% more muscle and 30% less fat in just three treatments), it only does not work for anyone with a BMI above 35. For the rest who are interested and applicable, ask one's therapist for the "plug-n-play" where big and small applicators target body parts specifically.
The EMSCULPT NEO treatment is available at Mendis Aesthetics and is priced at $1,200 per session. To make an appointment, dial in at +65 6235 1728.
This story about the Emsculpt Neo at Mendis Aesthetics first appeared in the December/January 2021 issue of Men's Folio Singapore. 
---