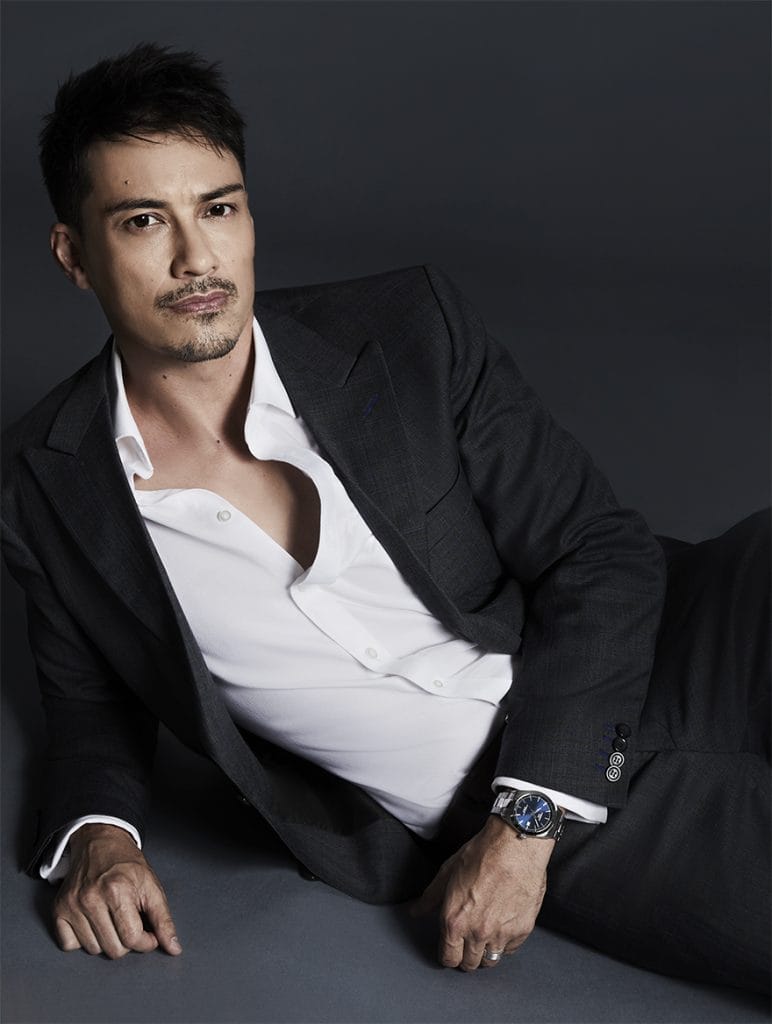 Jason Godfrey is wearing the Tissot Gentleman Powermatic 80 Silicium.
In a men's wardrobe, the ability to adapt to any occasion, otherwise known as versatility, is one of the most prized characteristics of any garment. A few items spring to mind immediately — denim jeans, the quintessential white t-shirt or a linen jacket — staple pieces that can be dressed up or down accordingly. That can be said of watches as well, often viewed as an important component of menswear.
Tissot's Gentleman Powermatic 80 Silicium is almost the equivalent of a crisp white poplin shirt, handsome looking and complementary to all outfits, save for the fact it does not need to be ironed before worn. The versatility of the Tissot Gentleman takes one from Monday to Friday with ease as exemplified by actor Jason Godfrey's in the video below. From a two-piece suit to sweats, the Tissot Gentleman feels equally at home thanks to the different dial colours and strap options.
—
Though the Tissot Gentleman Powermatic 80 Silicium appears simplistic in its execution, it is anything but one. Tiny details work harmoniously together to create an accomplished watch. The gradated sunburst blue dial as seen in the opening image borders ever so slightly on black when viewed at certain angles. Applied indices flanked by SuperLuminova dots on the dial are bevelled before satin-finished and polished to a high shine.
The automatic Powermatic 80.811 calibre features Silicium, a silicon hairspring that provides superior accuracy through its antimagnetic properties, resistance to temperature variations and corrosion. Combined with up to 80 hours of power reserve, the Tissot Gentleman Powermatic 80 Silicium continues to run after it is left on the dresser over the weekend.
—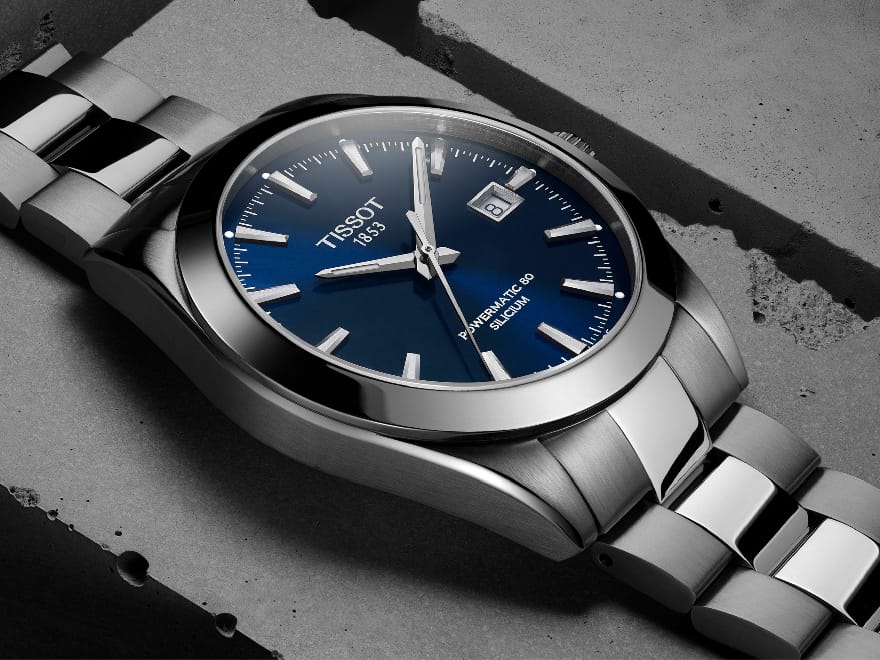 How would you define a gentleman?
A gentleman is someone who inspires morality and goodness in others.
Has the definition of a gentleman changed with the changing times and social norms?
I don't think so. I think what a gentleman looks like has changed. The specific accoutrements of the gentleman have changed but what a gentleman represents is still the same.
—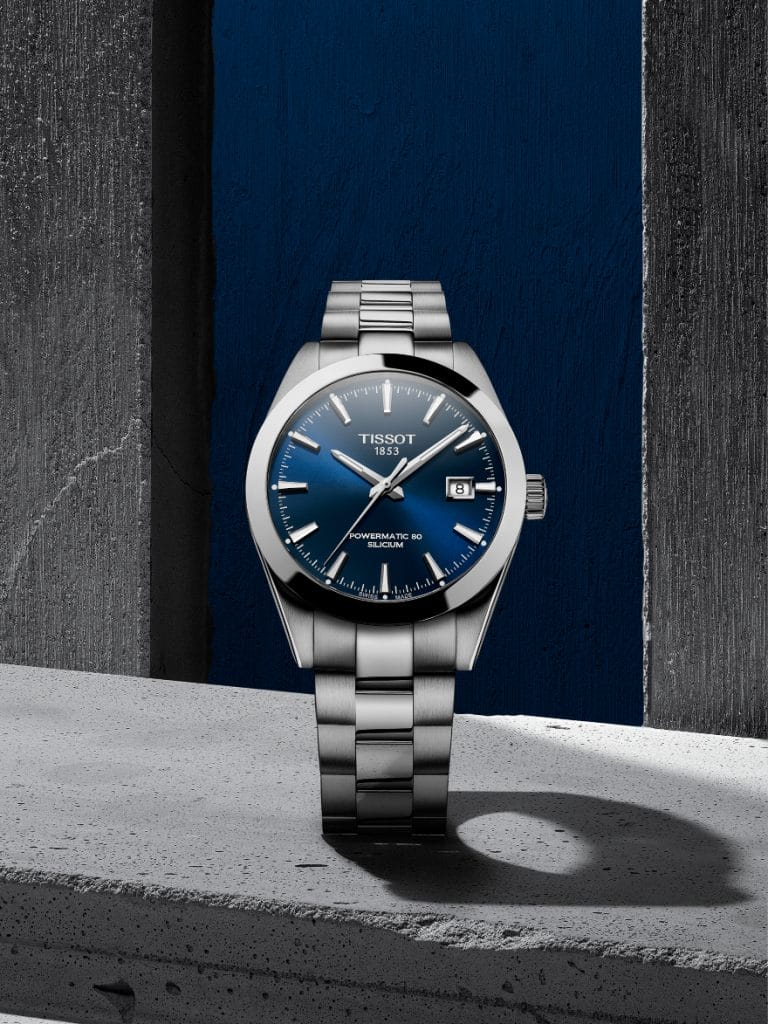 What do you think are the most important qualities of a gentleman?
To be a true gentleman is to embody your morals and ethics wholly, and that is difficult. So I'd say authenticity is the most important quality.
The Tissot Gentleman Powermatic 80 Silicium has a few distinct features — one is its versatility to be dressed up or down — how important is versatility in a man's wardrobe?
Very important. One cannot arrive in a T-shirt and jeans to every live event the same way a suit and tie simply will not do every single day.
Another feature is the 80-hour power reserve, how much would you accomplish within an 80-hour (Over three days) window?
Ideally, I would act, write, cook for my family and find time to play with my son.
—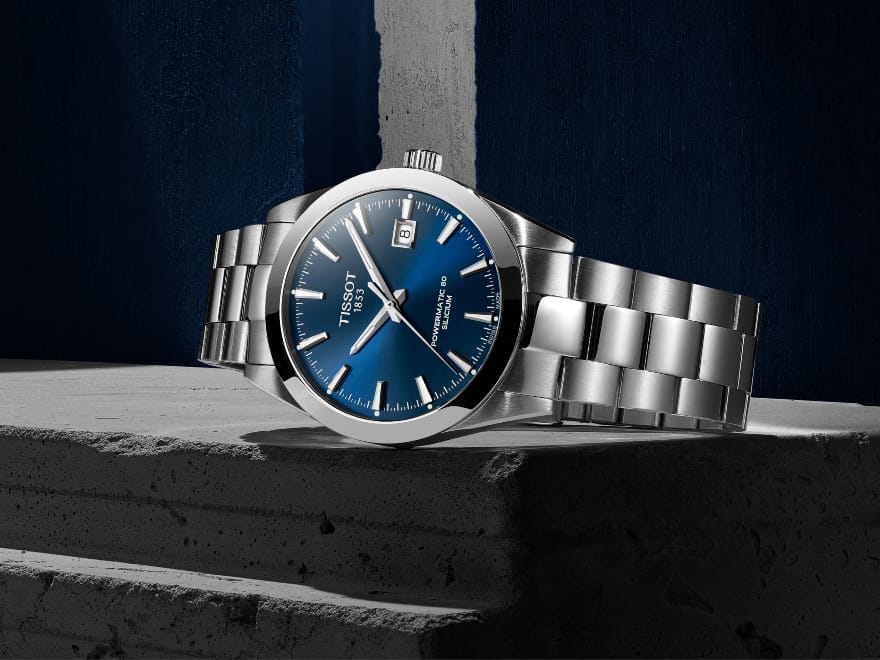 The last is the silicium component that improves efficiency and imparts anti-magnetic properties to the watch. How important is it for a man to constantly improve himself?
Self-improvement should be everyone's priority. If you are working, if you have interests, if you are curious and seeking out answers, then some modicum of self-improvement — no matter how small — has to happen. You really have to try hard at doing nothing to not improve.
The Tissot Gentleman Powermatic 80 Silicium is available in 40mm stainless steel cases with various dial colours. The entire range can be viewed here.
—
Video Producer Asaph Low
Photography, Videography & Editing The Island Boys Collective
Styling Michaela Wong
Grooming & Hair Eric Tan
This story of Jason Godfrey and the Tissot Gentleman Powermatic 80 Silicium first appeared in the December/January 2021 issue of Men's Folio Singapore.
---