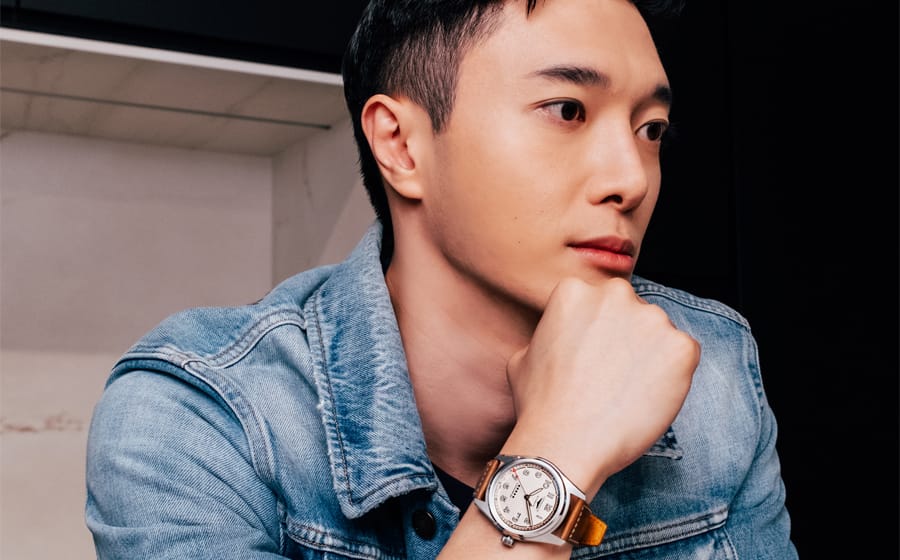 For the month of December and January 2021, you might notice that we have changed the way we are presenting things on our site. While we could have taken the easy way out and presented generic festive stories with generic festive ideas — top 10 shoes to party in, the best log cakes that are available for delivery and festive hampers to gift friends and family — at Men's Folio, we believe in ideas that are as functional as they are frivolous, as smart as they are easy to wing and as enriching to you as they will be to the people around you. In short, we want to be as useful as possible because #aintnobodygottime.
Hence, we'll be presenting 60 very useful ideas for the festive season and into the 365 days to come for the next 60 days. Here is idea 16: pioneering sustainable cooking with Lennard Yeong and Longines Spirit.
Lennard Yeong (@Lennardy) Chef
The new Longines Spirit is created in the same vein as traditional pilot watches with a slight twist. Instead of placing a navigational triangle at 12 o'clock, 12 little diamond-shaped indices are positioned alongside oversized Arabic numerals. The shape of the watch hands differs as well as Longines opted for a more elegant shape than regular sword-shaped ones which can be a tad aggressive looking. A red-ended seconds hand offers a pop of contrast and is a tiny tribute to early-day aviators who relied on the precision of it to calculate aeronautical arithmetics.
Five stars are stamped on the dial to convey a tradition of Longines — to signify an improvement of the quality and reliability of the watch's movements as five stars are the maximum number that can be achieved. Herein lies the automatic Longines calibre L888.4 fitted with silicon hairsprings to guarantee extreme accuracy and increased longevity. Longines takes the added step to regulate the Longines Spirit as chronometers, tested and certified by the Official Swiss Chronometer Testing Institute (COSC).
For a brand steep in history and legacy, creating a new watch collection based on its storied past seems appropriate. That is exactly what 188-year old Longines did as it released the Longines Spirit which leans into the story of historical aviator Amelia Earhart and ethnologist-cum-explorer Paul-Emile Victor. These individuals were fearless as they explored uncharted territory with the help of Longines watches or timing instruments in their heroic exploits.
—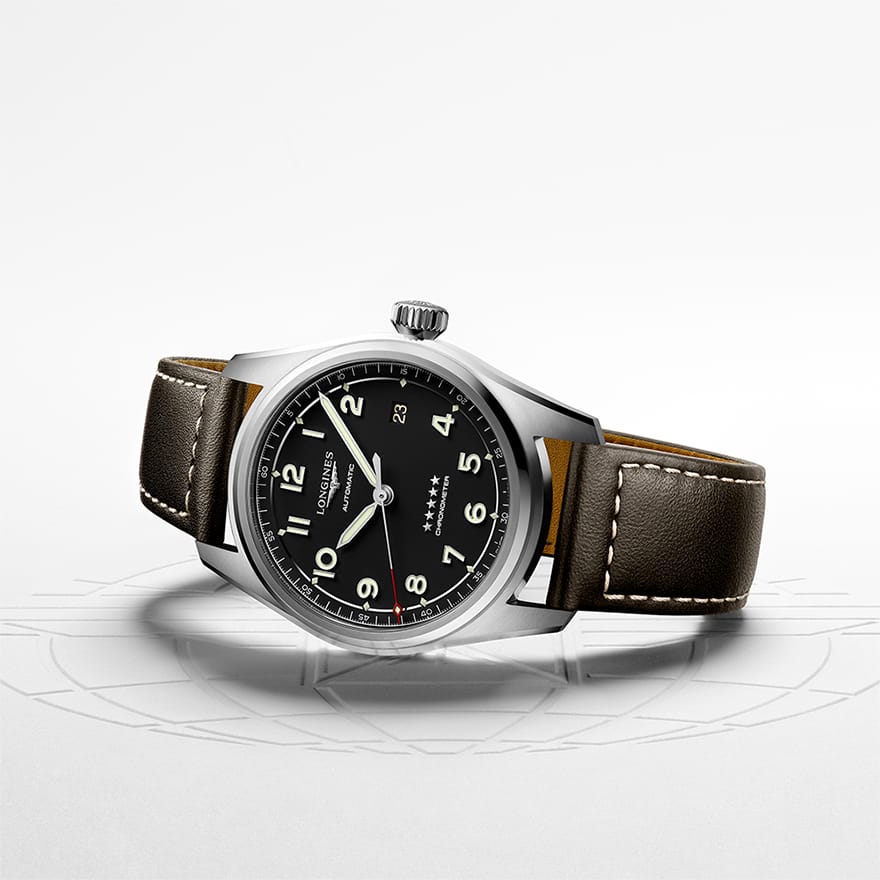 It is the exacting spirit exhibited by chef Lennard Yeong as he blazed his path to leave his mark on the culinary industry and his community with his commitments toward using sustainable practices and ingredients. Though physical territories are well charted in this day and age, endeavours for social practices such as sustainability is still relatively in its infancy. These are the parallels that can be seen between a man and a Swiss watchmaker.
You were an engineer prior to becoming a chef. What was the defining moment in your life that sparked the career switch?
It was always a constant thought. I had always wondered if I could have a career doing what I love and I did not want to grow old and regret not trying it.
You are no ordinary chef as sustainability is a big part of your exploits, what led you to champion sustainability in your cooking?
I travelled across Malaysia, Thailand and the Philippines two years ago to host a food documentary on Channel News Asia. It was there I got to see first hand the effects of our daily practices ripple out and cause problems in the world — whether it's global warming, overfishing or use of plastics.
—
The Longines Spirit celebrates those who explored unchartered territories fearlessly, is that reflected in your journey as a chef who champions food sustainability?
The Longines Spirit is a testimony to the pioneering spirit of early day explorers. Through my passion for cooking, I hope to educate others about food sustainability.
What does sustainability mean to you?
Sustainability means ensuring the world is left in a good state for the next generation and the generations to come.
How is sustainability reflected in your practice as a chef?
I get food from sustainable sources and reduce my use of plastics and food wastages as much as possible.
What are simple ways we can incorporate food sustainability into our lives?
One simple method is reducing food waste. Another is minimising single-use plastics such as straws and cutleries.
336 hours spent across 3 countries. That's the amount of time spent that opened my eyes to the damaging effects of global warming, overfishing and use of plastics which led me on the path of sustainable cooking.
In Longines tradition, the five stars stamped on the Longines spirit watch dial signifies an improvement of the quality and reliability of the brand's movements, what are the five essential items you need as a chef?
My top five most important tools are my knife, my instant-read thermometer, a good heat resistant spatula, a thick non-stick skillet, and a spoon to taste everything.
—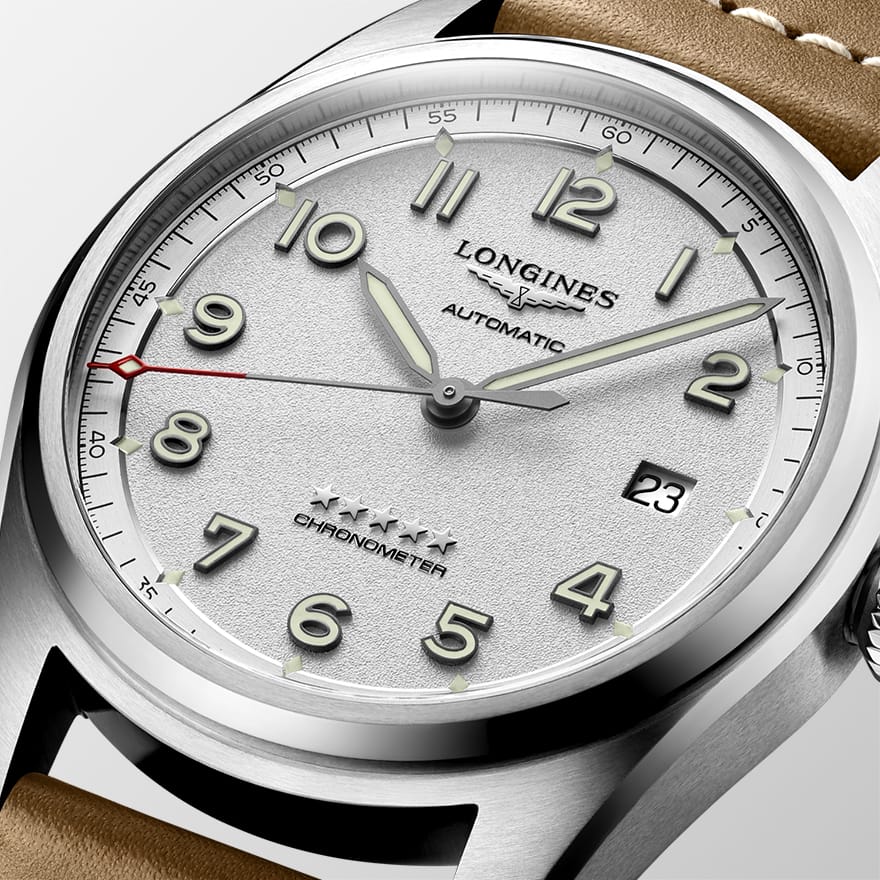 The Longines Spirit is chronometer rated for precision, how important is time and accuracy in cooking?
Timing is everything because certain tasks like baking or cooking proteins can go wrong in a matter of seconds so you do need precision to ensure perfection every single time.
What do you like most about the Longines Spirit?
I love that the watch is versatile and can be worn for many different occasions. Swap on the bracelet if you're going to be in a tougher environment like in the kitchen and to a leather strap for a night out.
The Longines Spirit is available in 40mm and 42mm stainless steel cases with a matt black, grained silver or sunray blue dial. It is also available in a "Prestige" edition with three interchangeable straps (steel, leather and NATO in brown leather).
—
Video Producer Asaph Low
Photography, Videography & Editing The Island Boys Collective
Styling Manfred Lu
Grooming & Hair Priscelia Wong Using Nars, Laura Mercier & Kevin Murphy
This story of Lennard Yeong and Longines Spirit first appeared in the December/January 2021 issue of Men's Folio Singapore.
---