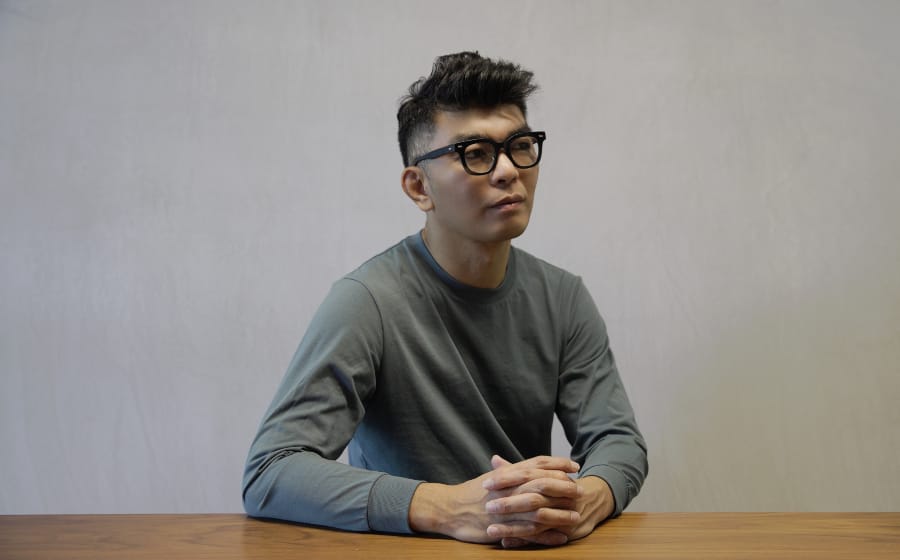 For the month of December and January 2021, you might notice that we have changed the way we are presenting things on our site. While we could have taken the easy way out and presented generic festive stories with generic festive ideas — top 10 shoes to party in, the best log cakes that are available for delivery and festive hampers to gift friends and family — at Men's Folio, we believe in ideas that are as functional as they are frivolous, as smart as they are easy to wing and as enriching to you as they will be to the people around you. In short, we want to be as useful as possible because #aintnobodygottime.
Hence, we'll be presenting 60 very useful ideas for the festive season and into the 365 days to come for the next 60 days. Here is idea 10: chilling out this month like a film director. And yes, we're referring to Royston Tan.
When he is not lighting up the big screens to make one laugh, cry or reflect (or all three), Royston Tan is just like anyone — he likes his Netflix shows to be as entertaining as they are inspirational.
—

Chef's Table: People say that food is the gateway to many cultures and I always enjoy hearing stories and the inspiration from the chefs who make it. Sometimes, I also get inspired and try to achieve a lower-budget version.
—

Hyori's Bed and Breakfast: After a long day at work, I like to tune in to this show, virtually travel to Jeju and bask in its nice scenery. It has such a zen quality which makes it a nice wind down show.
—

Kingdom: A good alternative to distract yourself from the screams of Mariah Carey — the screams in the show are comparable to her album but has twice the impact.
—

Midnight Diner: Tokyo Stories: Since we cannot travel, I like to watch this show with a bottle of sake. It transports me to Japan immediately, with a tutorial at the end of it on how to make the featured dish.
—

Reply 1988: This show is a nostalgia trip for many, including myself. Seeing the retro vibes from the show really makes me miss the simpler times when it was all about playing with friends.
—

Rupaul's Drag Race: Drama, drama and more drama. Rupaul's Drag Race will make one's life better. It is so dramatic to the point that watching it can make you forget your problems.
—

Sherlock: The show is a great bible for me in terms of cinematography. I also strongly suspect Sherlock and Watson are closeted and in love.
—

Tiger King: Sometimes, I watch the show and I wonder if these people are caricatures or actually exist in real life. I cannot imagine such characters existing and I like to see just how weird things can get.
This story with Royston Tan and his Netflix recommendations first appeared in the December/January 2021 issue of Men's Folio Singapore.
---