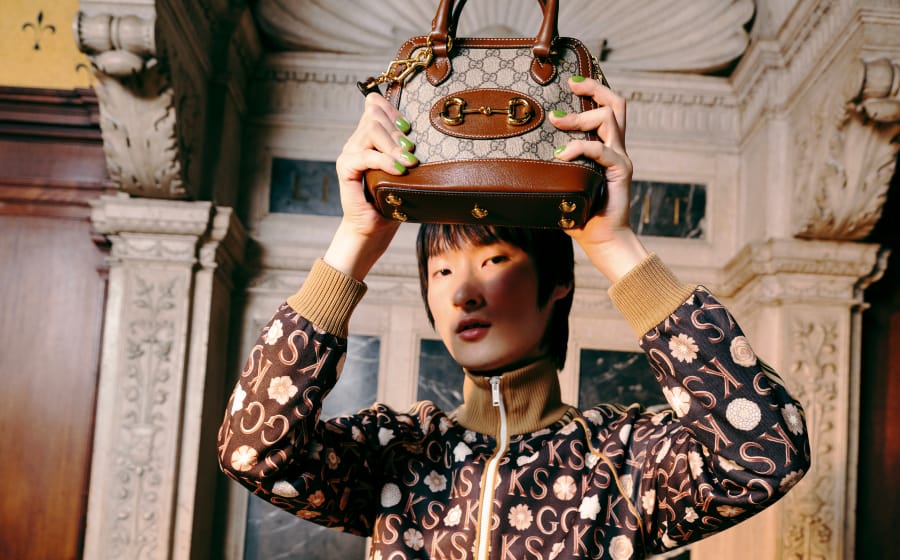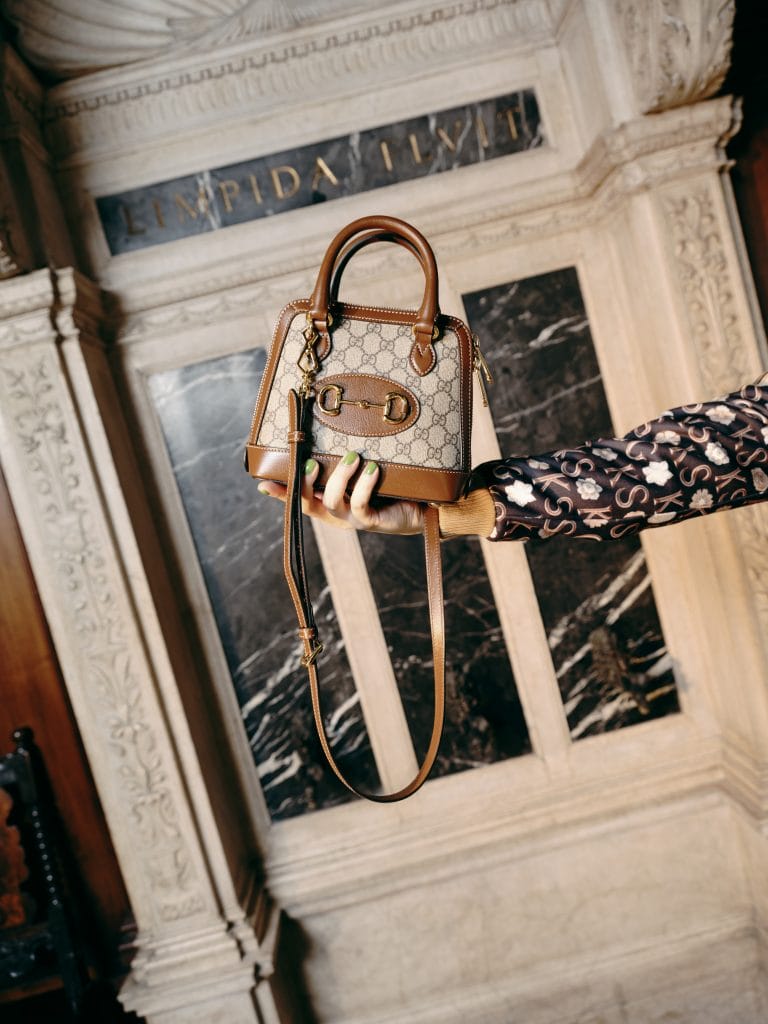 Gucci Horsebit 1955 canvas and leather sling bag, polyester-blend jacket
For the month of December and January 2021, you might notice that we have changed the way we are presenting things on our site. While we could have taken the easy way out and presented generic festive stories with generic festive ideas — top 10 shoes to party in, the best log cakes that are available for delivery and festive hampers to gift friends and family — at Men's Folio, we believe in ideas that are as functional as they are frivolous, as smart as they are easy to wing and as enriching to you as they will be to the people around you. In short, we want to be as useful as possible because #aintnobodygottime.
Hence, we'll be presenting 60 very useful ideas for the festive season and into the 365 days to come for the next 60 days. Here is idea six, relishing the fun with fashion with the Gucci Epilogue Collection.
The Gucci Epilogue collection is creative director Alessandro Michele's final chapter in a three-part narrative on subversion — one of shifting the gaze and questioning the rules, roles and liturgies that have come to define fashion as we know it — which sees men's wardrobe essentials like jackets, cardigans and pants clashed with eclectic additions of prints, outdoor bucket hats and whimsical bags. Michele's metaphorical message behind the collection is perhaps to have fun with the clothes and accessories one don, and be free from the shackles of society's constant gaze.
—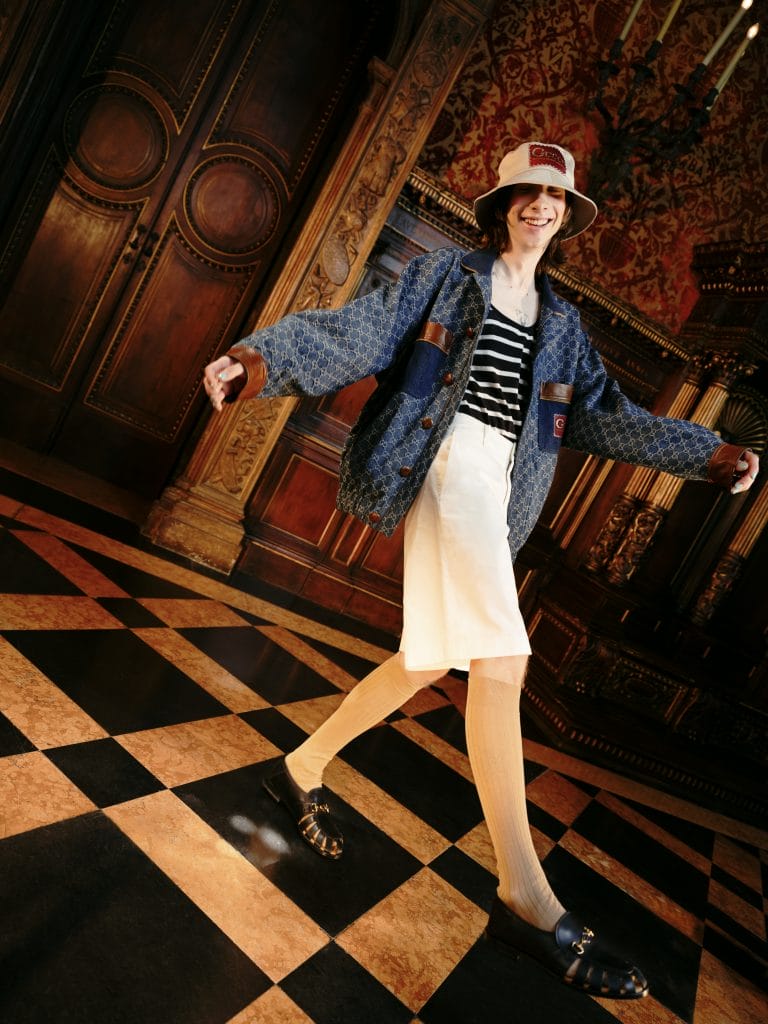 Gucci Denim jacquard jacket with leather details, cotton tank top, cotton shorts, cotton bucket hat, cotton socks, leather moccasins.

—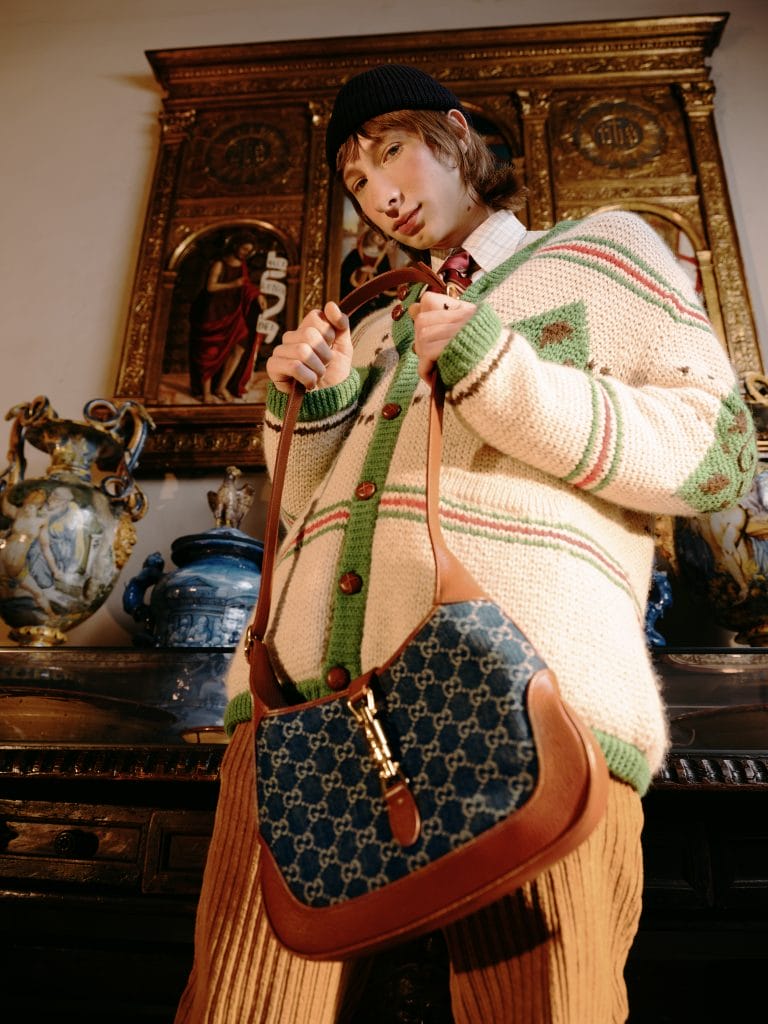 Gucci Wool and alpaca embroidered cardigan, cotton shirt, corduroy pants, cotton knit hat, silk tie, Jackie 1961 denim hobo bag.

—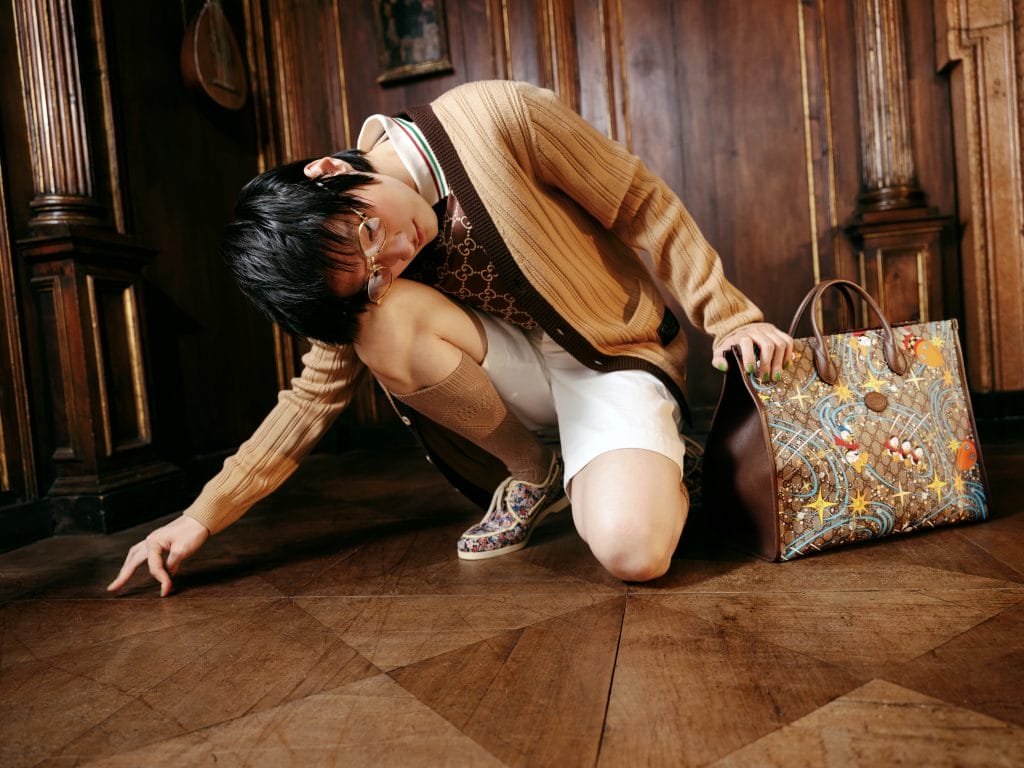 Gucci Wool cardigan, cotton polo shirt, cotton shorts, metal sunglasses, cotton socks, Gucci Liberty cotton boat shoes, Disney x Gucci Donald Duck canvas and leather tote bag.

—


Gucci Polyester-blend jacket, corduroy pants, Horsebit 1955 canvas and leather sling bag.

—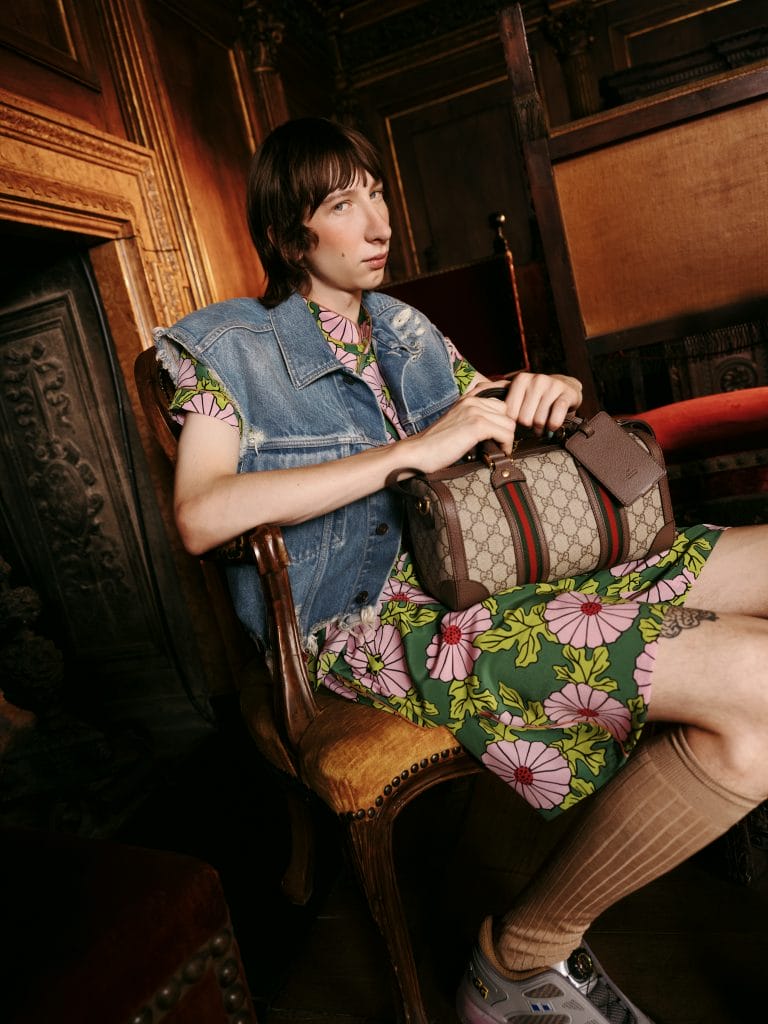 Gucci Denim vest, silk printed shirt, silk printed shorts, Ophidia canvas and leather duffle bag, cotton socks, Ultrapace R cotton sneakers.
—
Photography Franceso Bonasia
Styling Ramona Tabita
Hair Yu Nagatomo
Make-up Elena Gaggero using Gucci Beauty
Make-up Assistant Marta Mariotti
Light Assistant Viatceslav Senkevic
Second Light Assistant Stefano Matteocco
Digital Assistant Erika Buzin
Fashion Assistant Giada Zappa, Giulia Cova
Model Cao | Crew Model Management, Kamil | Synth casting
Location Bagatti Valescchi Museum — Milan
This story about the Gucci Epilogue Collection first appeared in the December/January 2021 issue of Men's Folio Singapore.
---