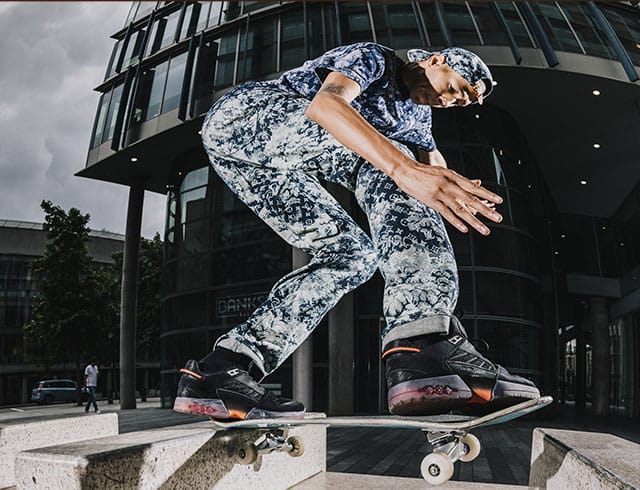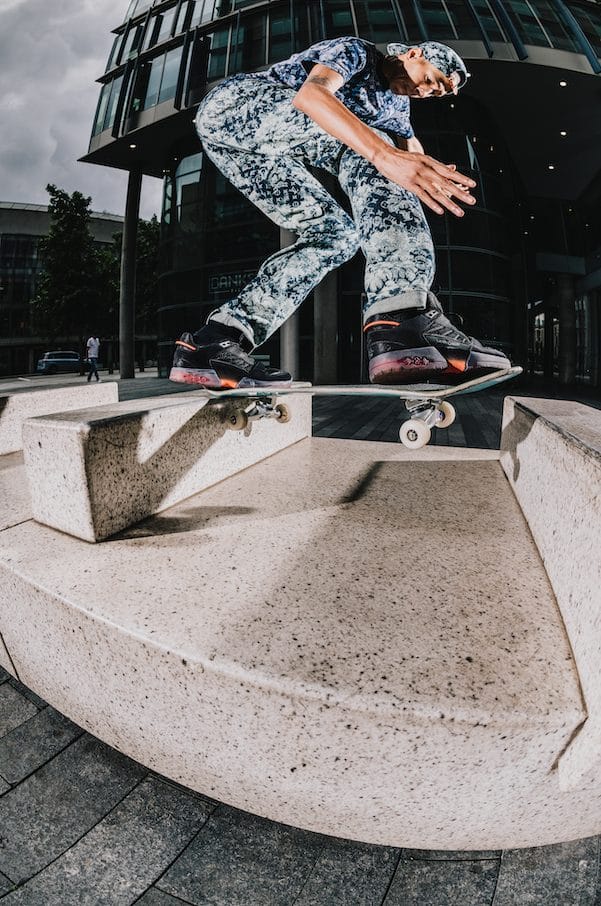 The eight collections presented under Virgil Abloh, the artistic director of Louis Vuitton menswear, have remained focused on one category — youths. While it is Abloh's continuous, tenacious effort and ideal of how fashion should remain relevant, notions of a boyhood perspective is what keeps the collections contemporary and valuable. Youth sells, as one might put it simply. The ideal is a paradoxical empowerment of the young consumer in opposition to the mainstream — immediately perceived as authentic and valuable. However for Abloh, the adjective for the young means more than just a caricature of values and identities. It is a reflection of his own personal journey.
__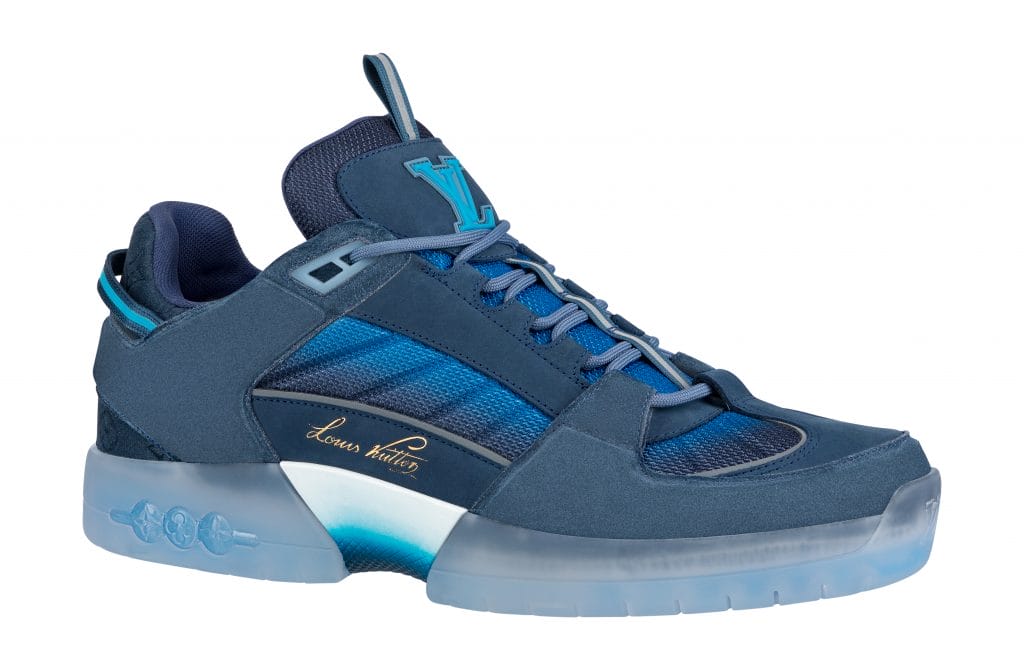 Never has a collection presented by Abloh walked the aisles of Paris without a connection to his childhood and community. In some ways, that innocence of approaching luxury fashion has earned him recognition for dismantling the discourse between commerce and culture. Never has menswear received a proposal for the future as one that is collaboration-driven and unapologetically honest, which is why as part of the House's Pre-Spring '21 collection, Abloh engineered a new sneaker from his personal fondness for skateboarding.
__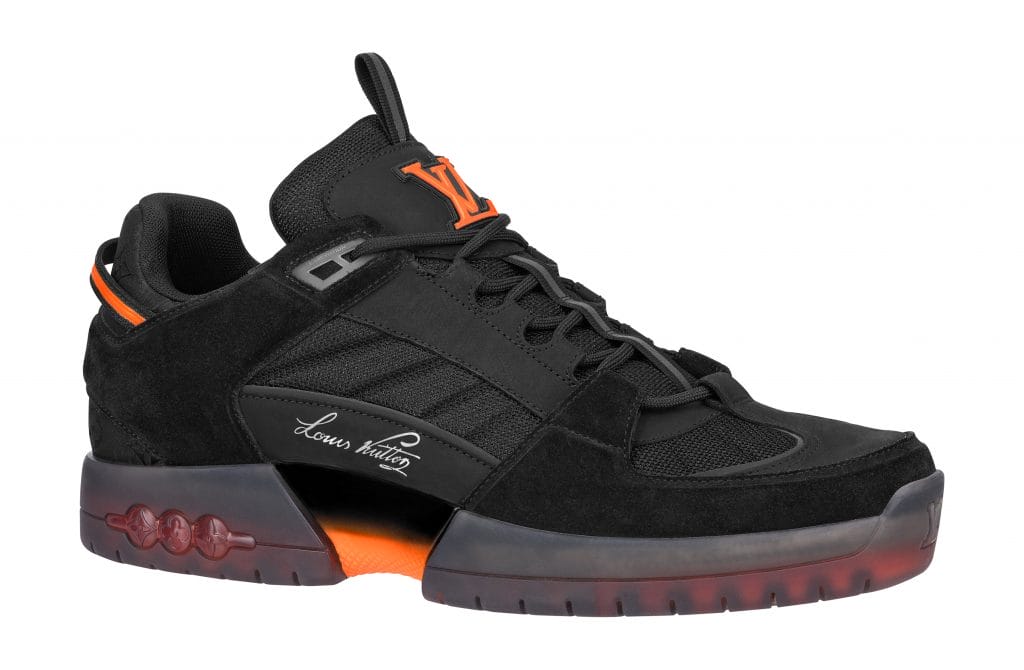 A View — as the sneaker is masterfully named — was conceived with professional skateboarder, Lucien Clarke. At a glance, the sneaker resembles the House's 1990s Frontrunner sneakers, but re-engineered with technical textile and calf leather alongside reflective details. Its inclusion of technical foam and polyurethane sole cushioning was a response of Abloh's partnership with Clarke to create a sneaker with and for a skater. At any moment, the destined-wardrobe staple enables the physical act of skating whenever and wherever the wearer sees fit, and is true to the community it serves.
__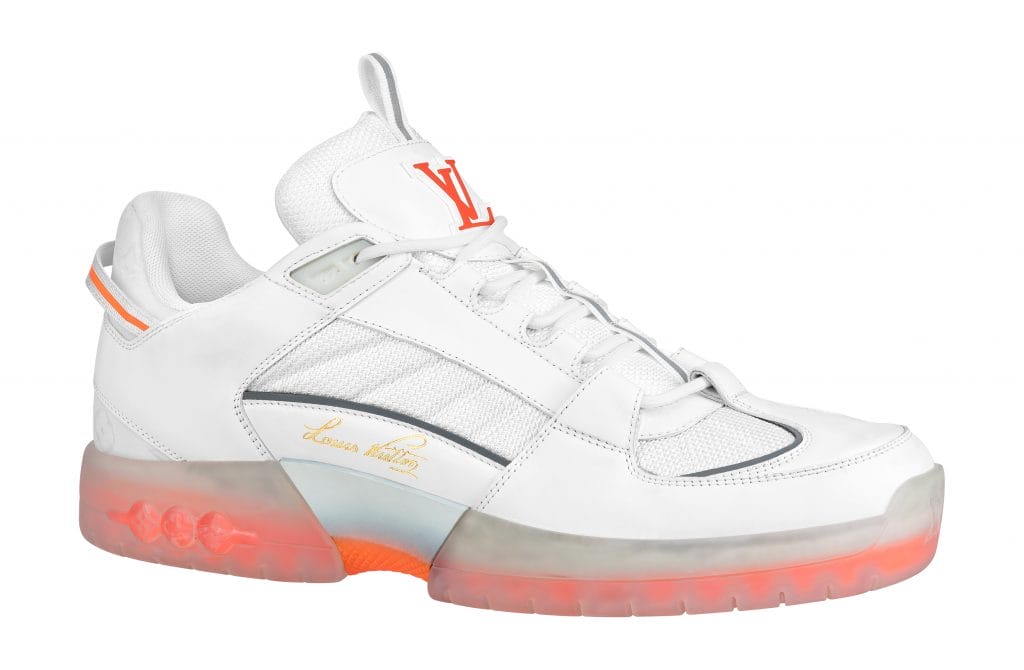 Available in three colourways — black and orange, white and orange, and a blue variation — A View is a testament to Abloh's legacy at Louis Vuitton. The forever-changed visual language of the House — now an emblem to the younger generation — will continue to disrupt ideas of how fashion can be. With more to come, the narrative is yet to be finished.
In an exclusive interview with Louis Vuitton, Virgil Abloh describes his inspirations on the new sneaker. 

—
How would you describe your connection to the skateboarding community? I've been skateboarding since I was eight years old. It's an intrinsic component in my formative genetics and a community where I feel a strong sense of belonging. What role does skate culture serve in society, and what does it bring to fashion?  Skateboarding is a rite of passage for my generation. The culture that surrounds it shaped youth culture today, much like hip-hop and its five fundamental elements: emceeing, deejaying, breakin', graff and beatboxing. In turn, youth culture shapes the way we understand style and fashion growing up. In that sense, skateboarding is an inseparable part of contemporary fashion.
—
How did you know Lucien Clarke?  I met Lucien via the London skate scene — more specifically through Lev Tanju and Gareth Skewis of Palace Skateboards, who are friends of mine. I have bought Palace tees from Slam City Skates in East London from their first deliveries. What does Lucien Clarke represent to you?  What makes Lucien's affiliation with Louis Vuitton unique — in the evolving lineage of skateboarding culture — is that my decision to sign him was based on his full package. His art and photography practice, and the unique flare he brings to modern day skateboarding, made it a resounding yes to bringing him on board and starting this new chapter within the house. He is an influential figure coming from a diverse cultural and creative background.
__
Why did you call the shoe "A View"? For me, the shoe design and the project surrounding it are a new view on how a historic fashion house can see the way forward. It's A View to the future.
__
This story of Louis Vuitton's new A View sneaker first appeared in our November '20 issue.
---