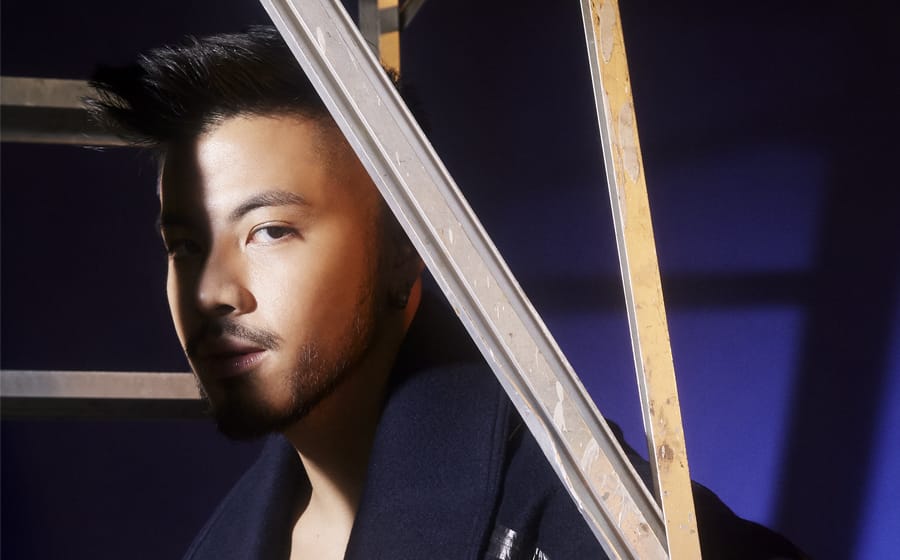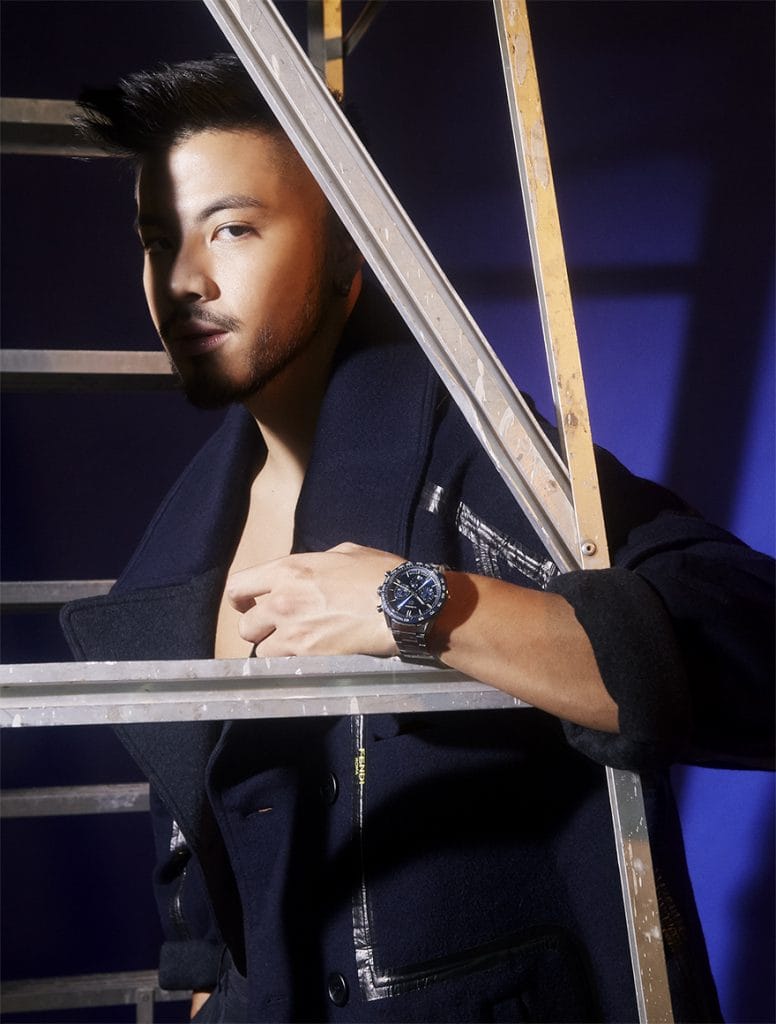 Benjamin Kheng is wearing the TAG Heuer Carrera Sport Chronograph in stainless steel.
What is the first thing that comes to mind when you think of TAG Heuer? Future thinking, resilience and aesthetic perfection. What are some values you see within yourself that align with TAG Heuer? I recently did the StrengthsFinder test and one of them — interestingly enough — was the futuristic characteristic. I'm always planning for the future — in fact, I'm planning to go to sleep after this. How would you personally define tag heuer's "forever chasing tomorrow" campaign? Like a lot of other millennials, we sometimes tend to fall into existential holes but a good outlook on life is to always keep looking forward — how to better yourself, innovate to be a better human being — so I deeply resonate with that line.
—
What about TAG Heuer's "Don't Crack Under Pressure" tagline? I really resonate with that one since I come from an athletic background. Sometimes, you can be training for a whole year just for one minute where you can make it or break it. If you screw up in that one minute, the whole year is gone. That moment of pressure is where diamonds are formed so you obviously have to make sure you don't crack under that pressure. What is your loftiest dream or ambition yet? I would like to direct a feature film. I super dig directors like Baz Luhrmann, David Fincher and I'd like to do something like Moulin Rouge. Is there a goal you want to achieve by the end of 2020? I would like to learn how to properly bake. I'm quite a terrible baker so I think a great goal this year would be to stop being a terrible mess in the kitchen. What are the qualities a man needs to chase tomorrow? Empathy, acuity and energy.
—
Is there a mantra or a guiding principle you live when chasing your dreams and ambitions? I really like this Dr. Seuss quote, "be who you are and say what you feel because those who mind don't matter, and those who matter don't mind." In building the future, are there any social or charitable causes that you are actively advocating for and supporting? My heart goes out to youths-at-risk as well as people with disabilities — the latter are people who benefit from causes like the purple parade or autism association Singapore. Anything that raises awareness and helps people is meaningful to me. What is Benjamin Kheng's version of a better tomorrow? Honestly, as long as people stop fighting on Facebook, that'll be quite nice. I think as long as we learn to laugh at ourselves and learn to accept our differences with better discourse — that'll be a good step for a better tomorrow.
—
This story with our cover story Ross Butler first appeared in our November 2020 issue! 
Photography Mun Kong
Styling Bryan Goh
Hair and Grooming Sha Shamsi using Boy de Chanel and Hanz de Fuko
---