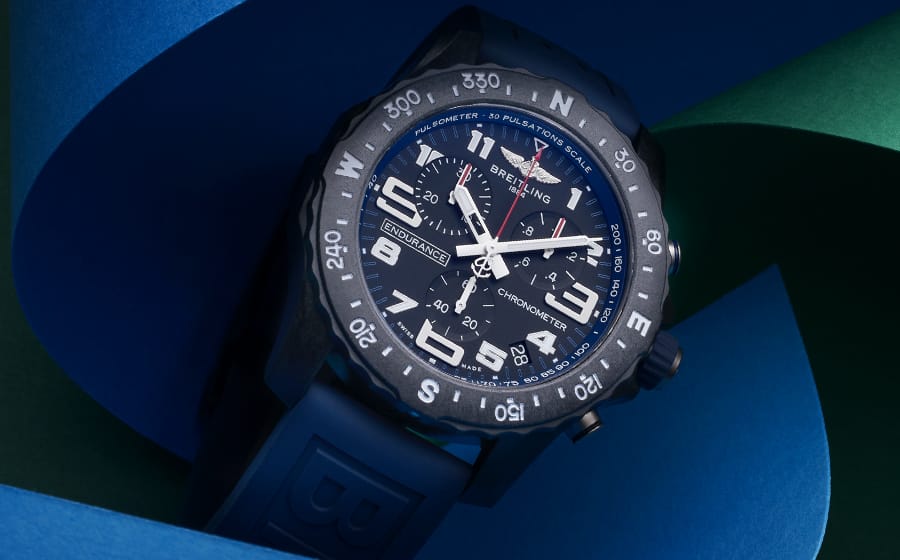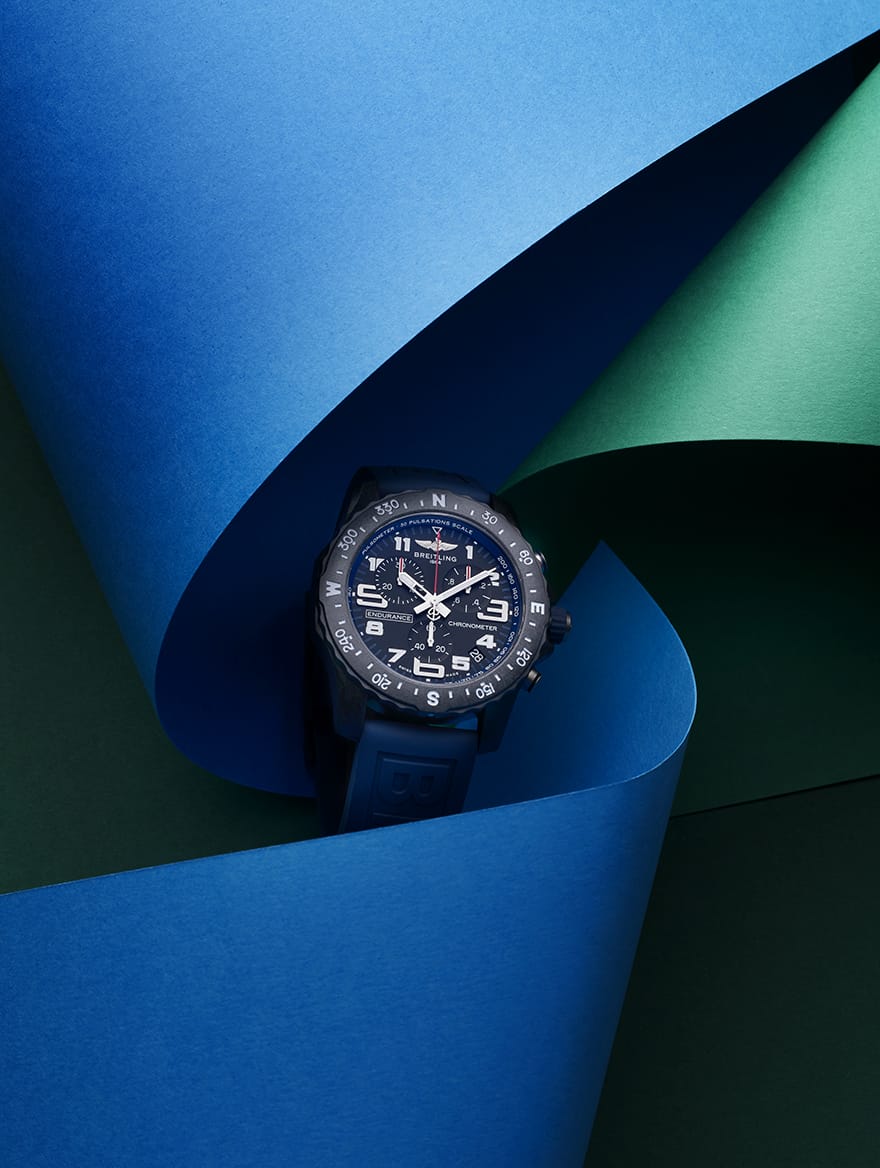 THE ATHLEISURE WATCH WITH GREATEST STYLE AWARD Breitling Endurance Pro
When a professional tag is given to a watch in the world of horology, it is often designed with specialist occupations in mind — pilots, divers, scientists being the prominent ones. These watches can be daunting in their outlook, purpose-built to aid its wearer in providing accurate information, which in certain circumstances could matter life or death. Breitling's current crop of professional watches — the Emergency and Aerospace EVO — are now joined by the Swiss watchmaker's newest release — the Endurance Pro, designed with a different approach.
It might be a surprise to many, given its youthful demeanour, that Breitling's 2020 novelty release is housed under the Swiss watchmaker's Professional range. Released in a quintet of eye-catching colours, the Endurance Pro marks Breitling's foray into sports with a timepiece aimed at athletes and casual sports enthusiasts.
—
Dubbed the ultimate athleisure watch, the Breitling Endurance Pro is designed for those who lead a sporty lifestyle with a professional mind — be it the rigours of workout or fashionable for daily wear, the Endurance Pro is equal to both challenges.
The usual heft associated with professional watches is addressed with Breitling's proprietary lightweight Breitlight case material. Weighing in 3.3 and 5.8 times lighter than titanium and stainless steel respectively, the 44mm Endurance Pro is light on the wrist and backed with incredible scratch and corrosion resistance that athletes alike will appreciate.
At the heart of the watch is the COSC-certified Breitling Caliber 82 providing exceptional accuracy and precision. The thermo-compensated SuperQuartz chronograph movement that is not only more robust than mechanical movements but 10 times more accurate than conventional quartz counterparts.
Workout sessions or lap timings can be tracked with the chronograph that measures milliseconds and allows for split lap measurements. A pulsometer scale set on the watch flange allows athletes to measure their heart rate when used in tandem with the chronograph. With a water resistance of 100m, the Endurance Pro is virtually equipped to tackle all manners of sports and even outdoor adventures.
This story first appeared here in our October 2020 issue! 
---