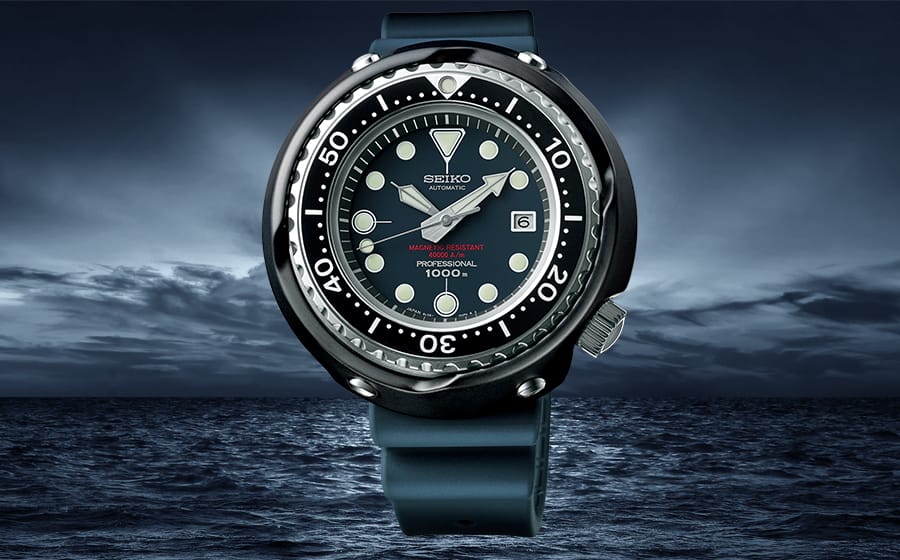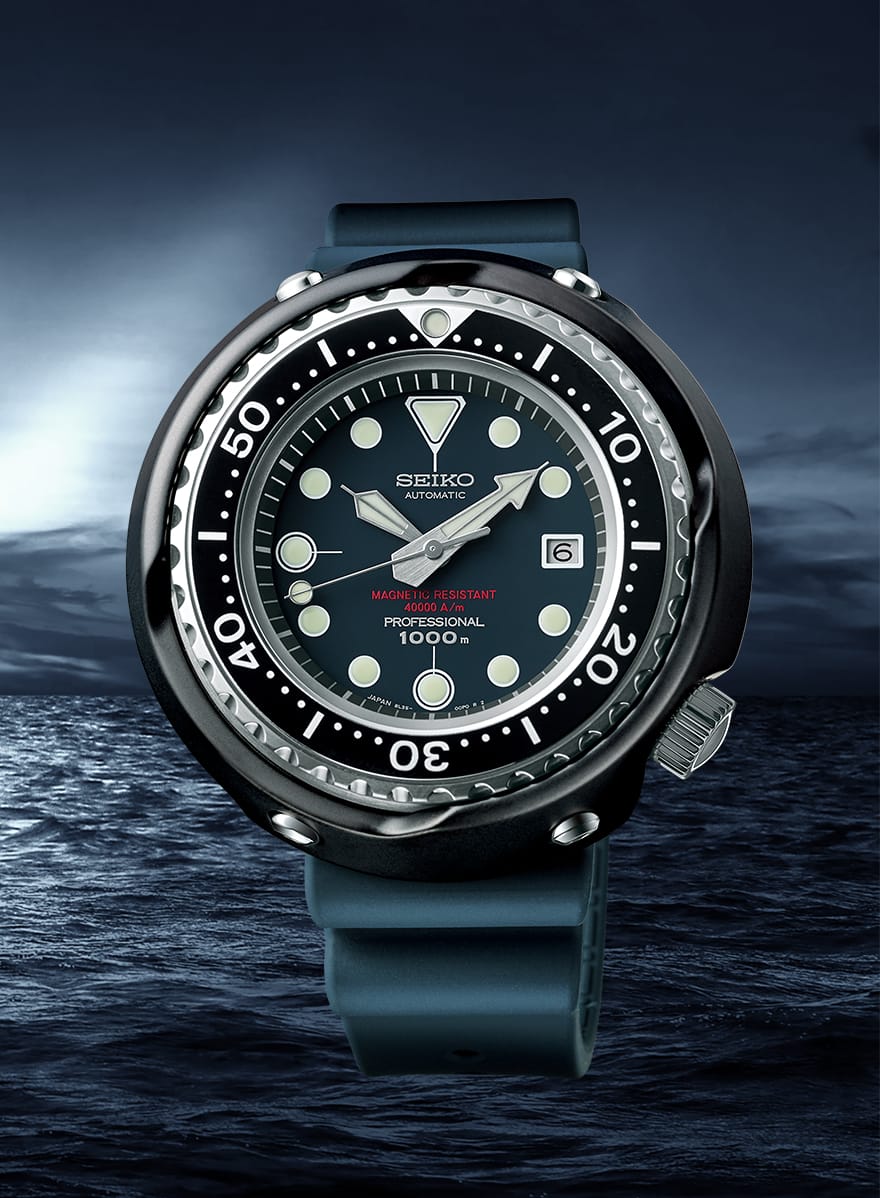 THE ERA-DEFINING DIVE WATCH AWARD Seiko 1975 Professional Diver's 600m Re-Creation SLA041
2020 marks the 55th anniversary since Seiko introduced its first dive watch to Japan in 1965. The ref. 6217-8000 or better known as the 62MAS was positioned as a professional dive watch, which took on the moniker Prospex after the term professional specifications (pro-specs) was shortened. Seiko's efforts in producing Prospex dive watches culminated with the creation of the ref. 6159-7010 in 1975. The Prospex has grown into an important pillar within Seiko's family of watches, giving professional dive watches a new definition.
A trio of watches were released to celebrate Seiko's pioneering achievement, the most prominent being the 1100-piece limited edition 1975 Professional Diver's 600m Re-creation SLA041. Affectionately known as the "Tuna" among ardent fans, it received its nickname from the similarities between its protective shroud and the canned fish.
—
Execution of the watch stays true to original renditions found in Seiko's archival books — LumiBrite-filled hands and indices, and bezel — save for the dial colour. A shade of blue-grey is given to reflect the beauty of the ocean. However, the Prospex SLA041 does not end with merely being a faithful reproduction. It is an era-defining dive watch packed with notable upgrades, demonstrating the Japanese watchmaker's dedication to crafting professional tool watches.
Seiko's innovative case construction, gaskets and seals enabled the "Tuna" to withstand deep sea pressures. With an overall diameter of 52.4mm, the zirconia ceramic protective shroud and titanium inner case improve water resistance of the SLA041 significantly to 1000m, from the original's 600m. An inscribed red text on the dial reads "Magnetic Resistance 40000 A/m" made possible by an iron watch dial that doubles as an antimagnetic shield, protecting the automatic calibre 8L35 within. Assembly and adjustments of the movement are done in the revered Grand Seiko Shizukuishi Watch Studio, guaranteeing precision, reliability and a power reserve of 50w hours.
Another notable point is the application of Seiko's new grade of stainless steel used to clad the bezel. Dubbed the "Ever-Brilliant Steel", Seiko's proprietary alloy evokes a beautiful white sheen (that is impossible to capture in images). Given the Prospex natural bond with the ocean, "Ever-Brilliant Steel" imparts a higher corrosion resistance that Seiko rates as 1.7 times higher than regular stainless steel to meet the demands of professional divers.
This story first appeared here in our October 2020 issue! 
---