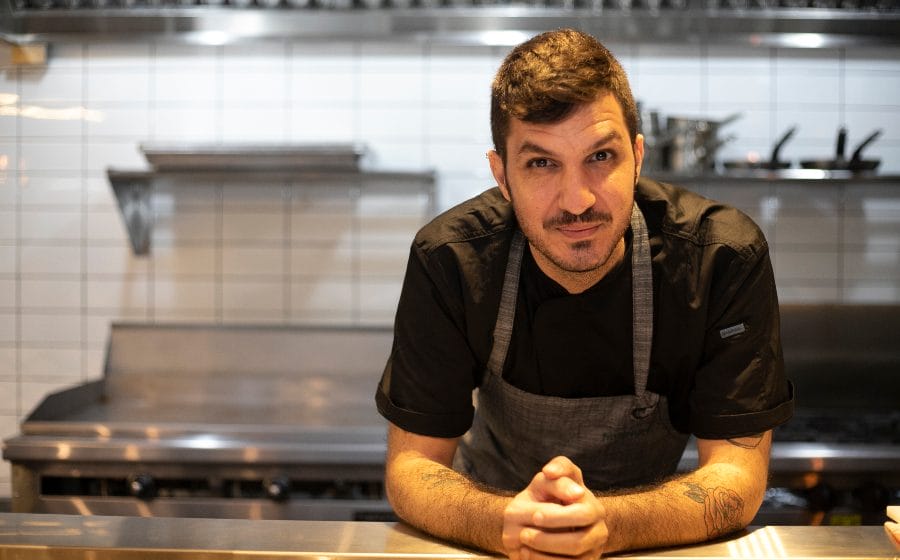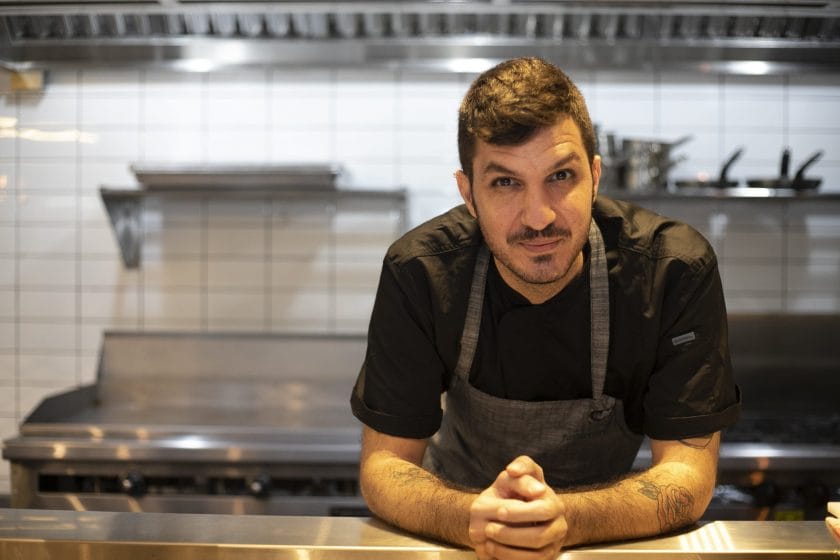 You might not know this but Israel is one heck of a gastranomic country. While it might not have the splashiness of Italy or the meticulous refinement of Japan, its approach — freshness, locally sourced whenever and no fuss — is how we like to eat now.
Street food like hummus (a spread made from cooked, mashed chickpeas blended with tahini, lemon juice and garlic), falafels (a deep-fried ball or patty made from ground chickpeas, fava beans, or both) and tabbouleh (a Levantine vegetarian salad) are the usual mainstays but according to Chef Or Hakmimi, the Executive Chef of Israeli Restaurant Miznon, the crown jewel is actually baby cauliflower.
Here, the chef takes us through the menu at Miznon. And yes, he has discovered the merits of duck rice.
—

Are you able to pitch Israeli street food in 10 words or less?
Melting pot of food cultures focusing on fresh and seasonal cuisine.
—
Actually, what is Israeli street food?
Israeli street food is fresh, sustainable and are seasonal creations featuring a unique mix of influences from Middle Eastern and Mediterranean cuisines.
—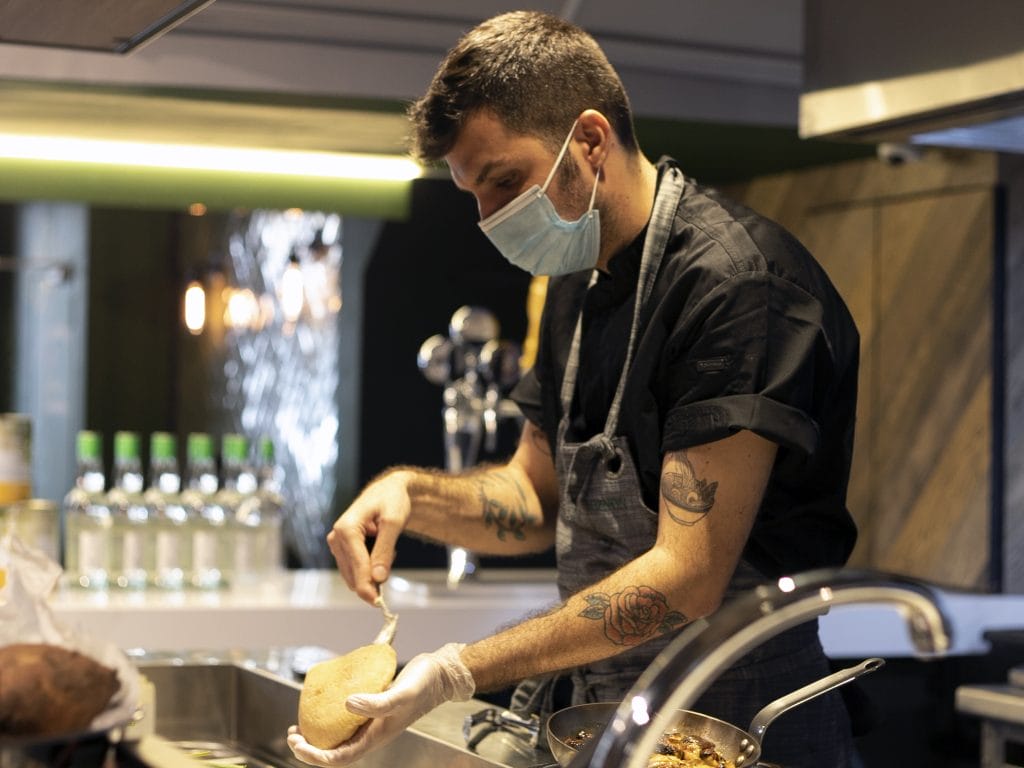 Have you adapted the food at Miznon to accommodate our local taste buds?
Not at the moment. We hope to introduce a slice of Israeli street food to Singapore and truly believe that our authentic flavours will transport you, bringing you on a gourmet adventure across countries and cultures. Our food speaks to your heart.
However, our founder Chef Eyal Shani will usually create a "local" Miznon dish for each country where Miznon opens, so something is definitely in the pipeline!
—
Do you perhaps have an interesting story behind the R&D of one of the dishes at Miznon?
Most dishes in Miznon are created with vegetables and we do try and work closely with local suppliers.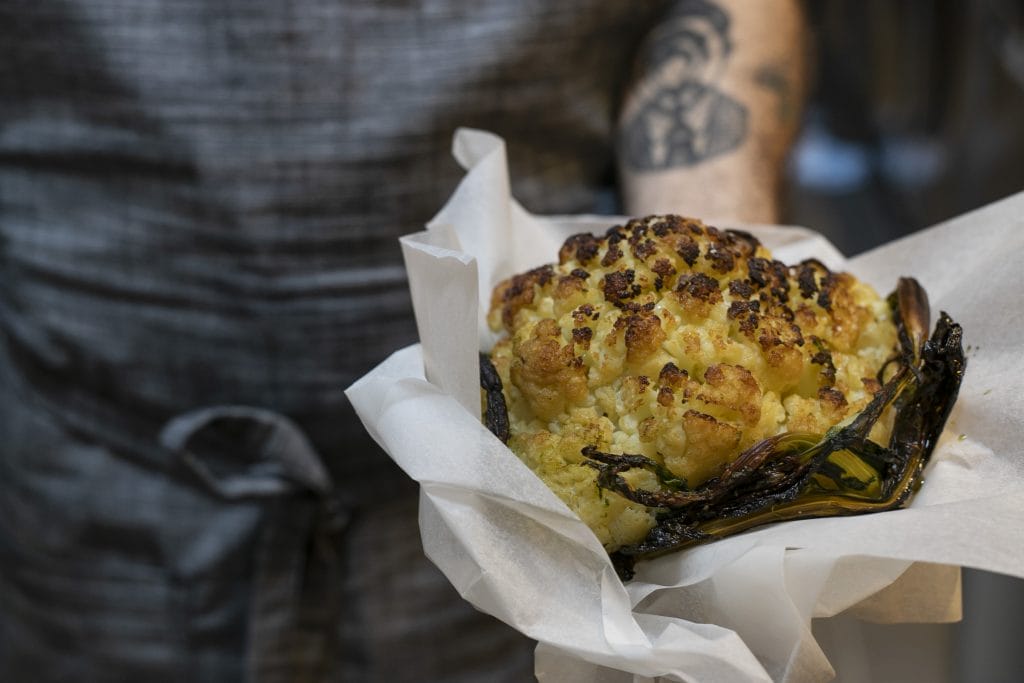 For example, at the heart of the dish "Baby Cauliflower Flower", we have worked with many suppliers to get the right cauliflower, testing it out over two weeks and finally perfecting it.
A core value of Miznon is to support the local supply chain, except some of the products, like tahini, pickles and our famous pita, which comes all the way from Israel. At Miznon, we source and serve the best, so that every guest leaves with an unforgettable experience.
—

Why Singapore actually when it came to bringing Miznon worldwide?
The owners of Miznon Singapore have lived and worked in Singapore for six years and miss Israeli food. They also did not see much representation of Israel culture and food in Singapore, which inspired them to bring in Israeli food and culture to Singapore.
I couldn't agree more. And, in my opinion, Singapore has one of the most interesting food cultures in Asia, a perfect fit for Miznon.
—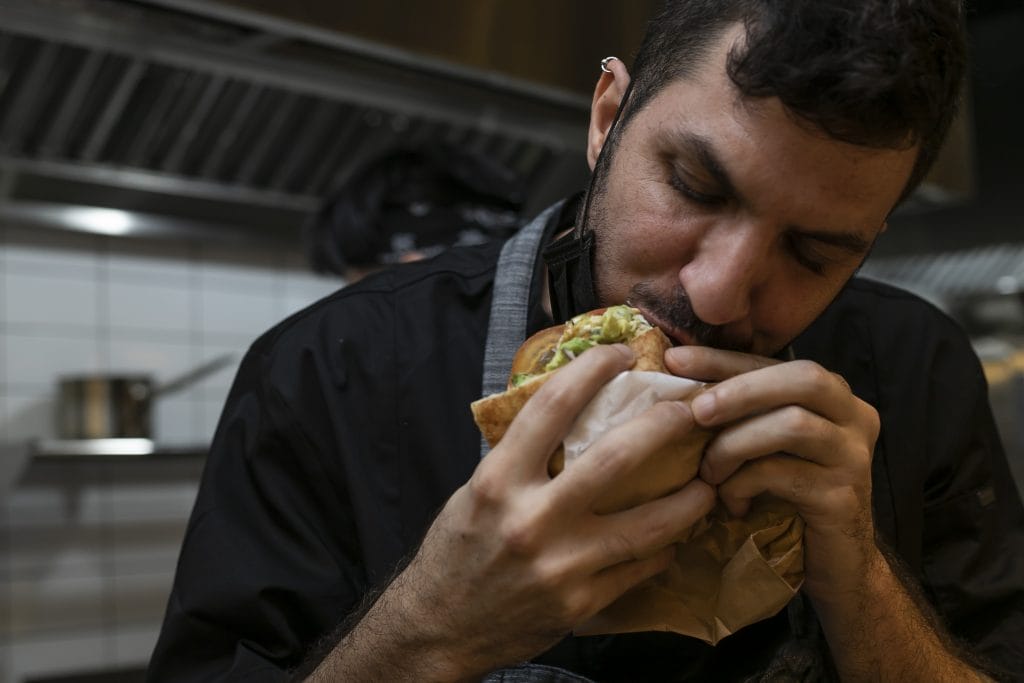 How similar is Israeli food to Singapore food? Was finding produce and meats a problem for you?
Well, I would say it is different but there are some similarities.
For example, the local Hainanese Chicken Rice's chilli paste and chicken liver is not an uncommon flavour profile in Isreali cuisine. Even at Miznon, we have our own rendition; zhug (green chilli) and a la plancha chicken liver pita.
Though the flavours differ a little, the preparation methods are similar. I think it is because back in the 1990s, we saw a wave influence of Chinese-American food in Israel.
We are working closely with local suppliers to source for the right meats and are passionate about supporting small, local food supply communities.  
—
What's your favourite Singapore dish actually?
An unassuming humble duck rice I found at Amoy Street Food Centre, near Miznon.
—

Fill in the blanks. Israeli chefs do ______ better.
"it" ☺!

If you're bored, listless or sick of doing your job, click here to catch up with our November 2020 issue! 
---