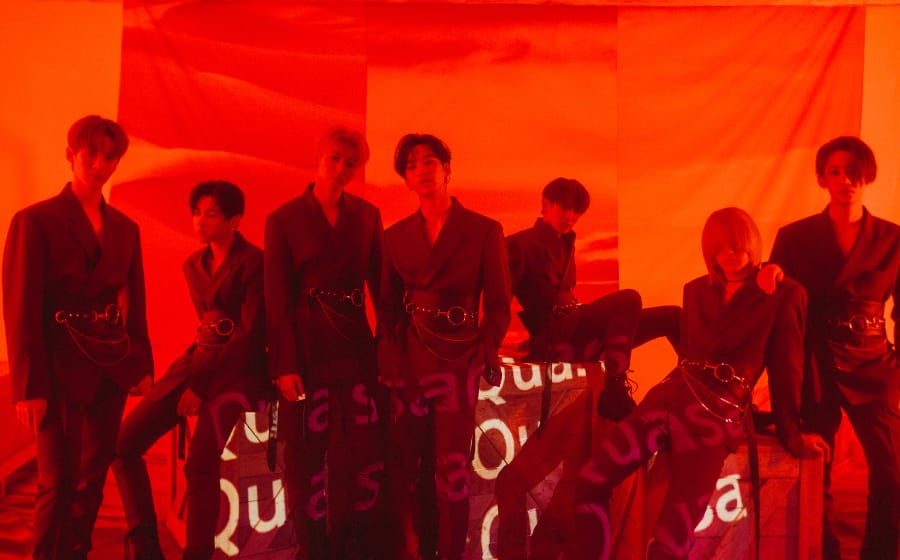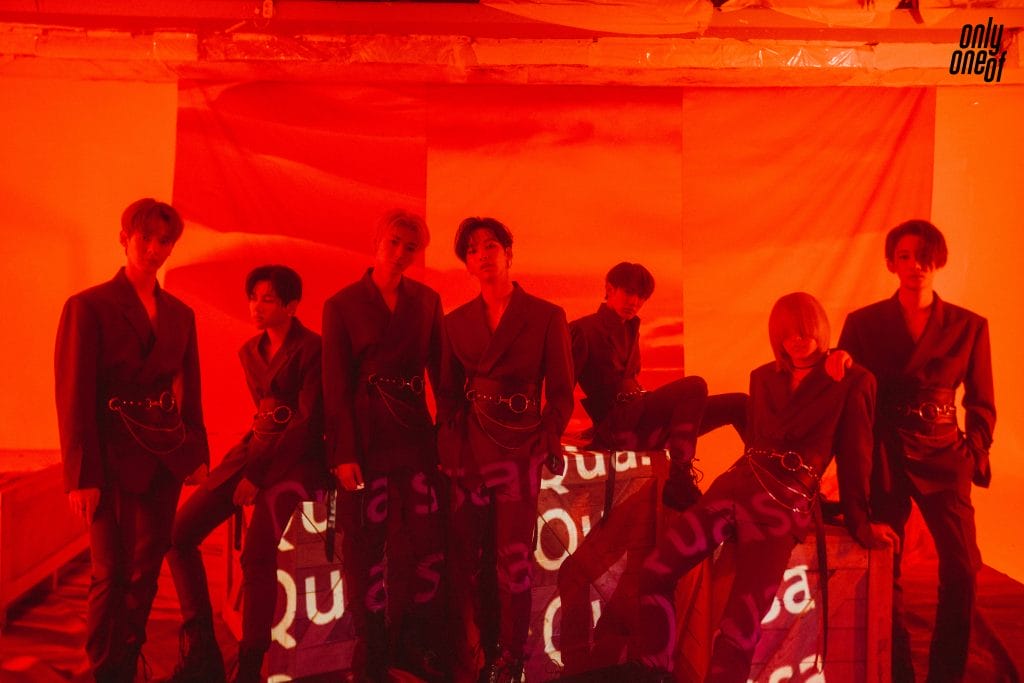 It's not every day that a Korean artiste manager green lights a wild idea. Even more so when your request goes like this, "Hey, would the members of OnlyOneOf be open to vlogging what they do in a day?"
Thankfully, the good people at RSVP and 8D Creative (shout out to too our Secret Signals fam) have managed to wing it for us.

And once you're done finding out how the boys of OnlyOneOf swerve and swagger, below, an interview with them.
You'd be surprised what their secret talents are. We know we are.
—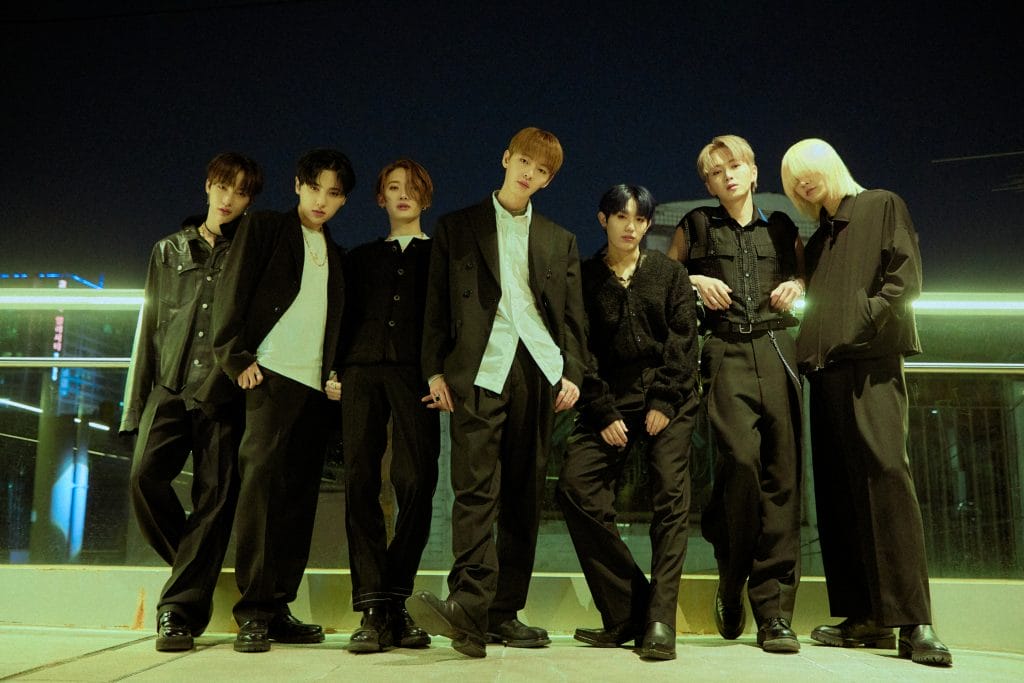 Hi boys, please introduce yourselves!
Nine: Hi Men's Folio and fans in Singapore! I'm Nine from OnlyOneOf. I love to dance and produce beats. Would love to meet all fans in Singapore in person very soon!
Mill: Hello Singapore. I'm Mill, a rapper from OnlyOneOf. Really want to visit Singapore next year, as I have very good memories from my childhood when I visited with my parents!
Rie: Hi, This is Rie, I love to sing and dance. Very excited to be introduced to Singapore through Men's Folio this time.
Junji: Hi, I'm Junji. And oh I can see everything fine. I love to choreograph for the group and I'd love to perform in Singapore!
Love: Hello Men's Folio! This is Love, I sing in OnlyOneOf. Very glad to be in touch with our fans and hopefully soon-to-be fans from Singapore through Men's Folio!
Yoojung: Hi I'm Yoojung. Nice to meet you all. I love to dance and choreograph for OnlyOneOf. And I'm known as the fashion icon of OnlyOneOf. Very excited to be introduced to Singapore through Men's Folio this time.
KB: Hi I'm KB, I produce top-line for OnlyOneOf. Dying to meet you all in person!
—
To new fans of OnlyOneOf can you tell them a secret talent you have?
Nine: I can wave my hands while holding dumbbells! I'm a fitness maniac!
Mill: I can change clothes in five seconds! With ties and cuff links included. I don't sacrifice my style even when I'm crazy busy!
Rie: I can do 20 pull-ups at once! I expect my shoulders to be as wide as the Helix Bridge by the end of this year.
Junji: I can make pottery all day long. I love the feeling of focusing on one thing and realise after five hours that I have created something!
Love: I can reform my clothes that I wear to make it cooler! I want my looks distinguished!
Yoojung: I can copy any dance once I watch. I mean any dance. Even the funny and silly ones.
KB: I can make anyone laugh in 10 seconds! SERIOUSLY! Just call me if you don't believe me. My number is +65-…!
—
How did you boys find your own original sound?
OnlyOneOf: We listen to the latest hits when we are together. I mean literally every time when we are together. We constantly push ourselves to stay up-to-date in terms of the sounds and rhythms that resonates from the latest releases and try to incorporate different inputs into our production.
—

What is your personal favourite song from your latest EP?
OnlyONeOf: Can't just choose one track, to be honest. They're all like our babies. For, "a Song of ice and fire", we still remember how we all were impressed by recording and working with Groovy Room, one of the most influential producers in the K-hip hop Scene. Their approach was very fresh, compared to how K-pop tracks are recorded, and very efficient.
—

Who is your dream collaborator and why?
Nine: The Weeknd.
Mill: I wish I could perform with Russ. I literally spend all day listening to his tracks these days.
Rie: I envy Sam Smith's vocal performance. Wish I could have the opportunity to sing with him.
Junji: I would love to choreograph to FKJ's music.
Love: Beyonce? As a duet!
Yoojung: Justin Bieber
KB: Coldplay! I'd love to be part of the band for just one day.
—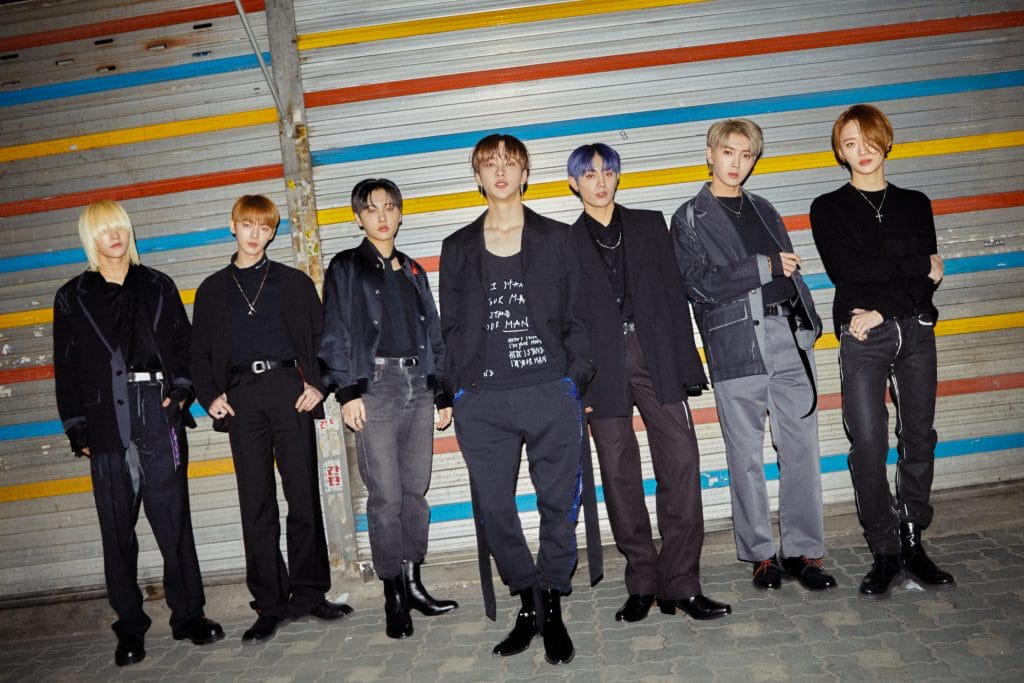 What do you hope for in 2021?
Nine: I really wish to travel around with the rest of the members, meeting fans and interacting with them.
Mill: Be a part of the big music festivals! Miss being on stage and interacting with actual fans, not just a camera.
Rie: Recording remake tracks that I love to listen to. I want to improve as a vocalist.
Junji: Trying completely new looks! Hair, fashion styles and everything updated!
Love: Visit Singapore and perform at Zouk?
Yoojung: Trying totally different styles of music and be awesome at it
KB: Producing the best tracks for OnlyOneOf that we all can enjoy ourselves when we perform!
—
Lastly, can you tell us a funny story about any one of your OnlyOneOf group mates?
Nine: Mill raps when he takes a shower. Sometimes it's hilarious to listen to.
Mill: Love is an extremely early riser. He's like an old grandpa. [Laughs]
Rie: Junji can't drink coffee, but he loves coffee-flavoured candy?
If you're bored, listless or sick of doing your job, click here to catch up with our October 2020 issue! 
---