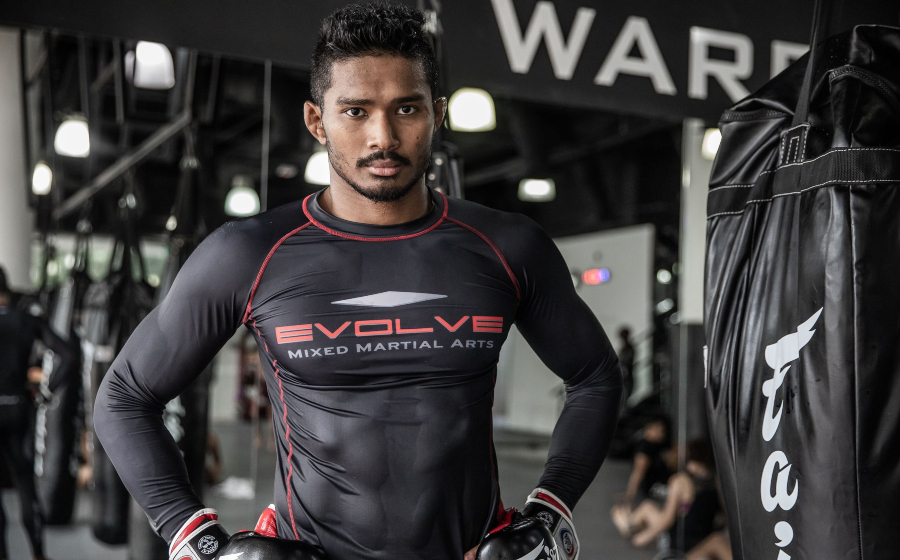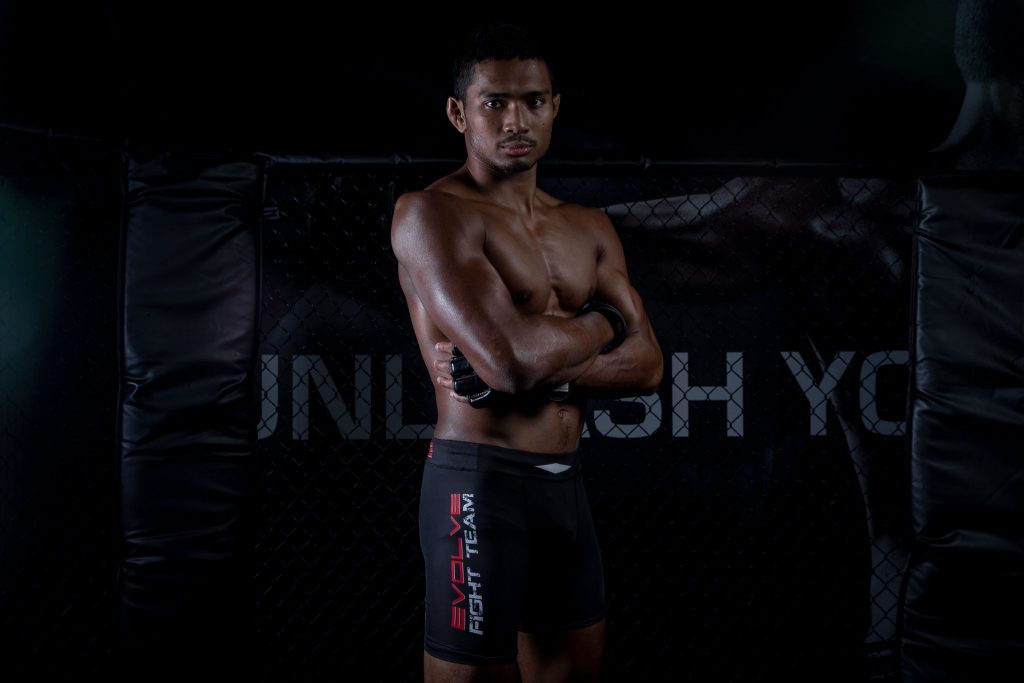 I used to think juggling school and my career would be impossible to handle. When we first had our son, I thought I would not have the time.Now, I have opened my eyes and I know that there is time for anything if you are willing to be disciplined to make said time for it.
I am also a lot more willing to learn and improve in every aspect and area of my life — be it at work, at home or outside interactions with people.
—
24 HOURS BEFORE THE FIGHT
Morning
I used to eat oats with nuts, blueberries, and strawberries. Oats are high in carbohydrate content and it helps fuel my glycogen storage.
It is also where one's main source of energy for the brain and body, which is especially useful for high-intensity sports.
I have recently started working with a sports nutritionist and he helps me optimise my eating habits while advising me on what is good or not to consume.
Now, I eat sugary cereals like honey stars in the morning when I wake up.

The reason being is that sugary cereals help to release energy fast whereas raw oats take a longer time to release the energy needed to kickstart your day.
For the types of intense training that I do in the morning, I need a quicker release of energy.
That is why these are the cereals that work for me and the recommended intake is also 45 grams of carbohydrates per hour.
We have started building a solid nutrition plan and this is what I will be following going forward in my daily life and for future fights.
Afternoon
Before the fight, I usually consume a high amount of carbohydrates, a moderate amount of protein and a limited amount of fat.
If I eat chicken rice, I will get plain white rice instead with steamed chicken. I generally eat four to five meals per day, including snacks like bread and rice crackers.
Dinner
My day to day meals are pretty simple. I will have steamed fish or grilled salmon and sometimes, even sushi and white rice.
There was a lot of trial and error, and I am currently focusing on a strategic protocol.
Even though I do not have an upcoming fight as of now, I have started working on my diet plans.
When I was younger, I used to eat mala and Thai food and it did not really use to affect my performance or body. As I aged, my body started to tell me I cannot do that anymore.
I have to be more conscious about what I eat leading up to the fight now.
—
PRE-FIGHT ROUTINE
I usually either watch movies or meditate. I used to meditate to wind down, but I was never consistent with it.
To be honest, I made a lot of changes to my daily routine over the Circuit Breaker. I had a lot of time to be by myself and with my family. Isolation was good for me because it forced me to really evaluate my routine without distraction from external factors or sources.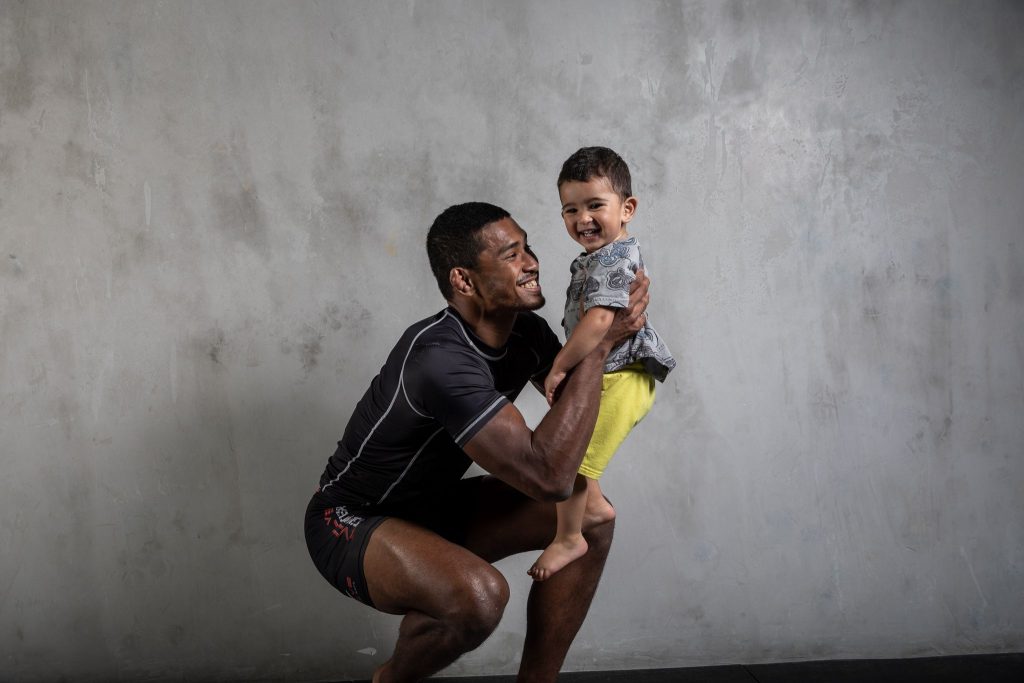 It made me a lot more disciplined and productive because I knew I had to take control of my life and find out what works best for me. I would say this pandemic has really helped to shape my mindset and perspective.
I envision myself coming out stronger every day and making the most of my life.
The downtime made me realise that I was not reaching my full potential. Thinking back, I was actually lazy and was not efficiently using my time. I value my time so much more and every second is truly precious now.
One of EVOLVE MMA's core values is continuous self- improvement. I live by that motto to strive to improve myself by 1% every day, to be better than I was yesterday and to unleash my potential in life.
This is also the mindset I have adopted for future fights.
View this post on Instagram

As athletes from the EVOLVE Fight Team, we train every day from nine a.m. to 11 a.m. and two p.m. to four p.m.
After four p.m., I used to consider my day done. My mindset has since shifted to doing something that is good for me even after training.
I make a list of five to eight tasks a day so it will gradually help to improve all areas of my life. I break down what is important to me as an athlete — my relationship with my friends, training, family, school and work life.
I also think it is vital to equip yourself with knowledge and to always be open to learning new things and upgrading yourself.
I make sure I complete all these tasks before I go to sleep because it gives me a sense of achievement every day. I am winning every day because I take each task as an accomplishment. I am not too focused on thinking about when the next fight is but I will start with winning every day in my daily life.
—
CONDITIONING AND WORKOUTS
During the Circuit Breaker, my wife and I would go cycling. Halfway through, we usually make a pitstop for me to do bodyweight exercises.
I sometimes supplement this by wearing a weighted vest where the goal is to slow the tempo of my bodyweight exercises to make it harder to execute.
For the last set, I will carry my baby and do lunges. He really enjoys the movements.
View this post on Instagram

For days where I feel like a 100% of myself , I will push hard and for days where I feel under-recovered, I focus more on skill and technique.
An easy day is meant for recovery exercises, a medium day is for stimulation and the toughest and highest days requires volume output that is meant for development.
At EVOLVE MMA, we will usually decrease the volume of our workouts and taper the workouts in stages two weeks prior to a fight.
For example, instead of two-hour training sessions, we do 30 minutes. The intensity is kept the same, but it is managed periodically.
The goal is to get rid of any soreness pre-fight so that we can maximise recovery time.
It is also important to do it correctly because if we taper or offload too much, it can cause us to underperform.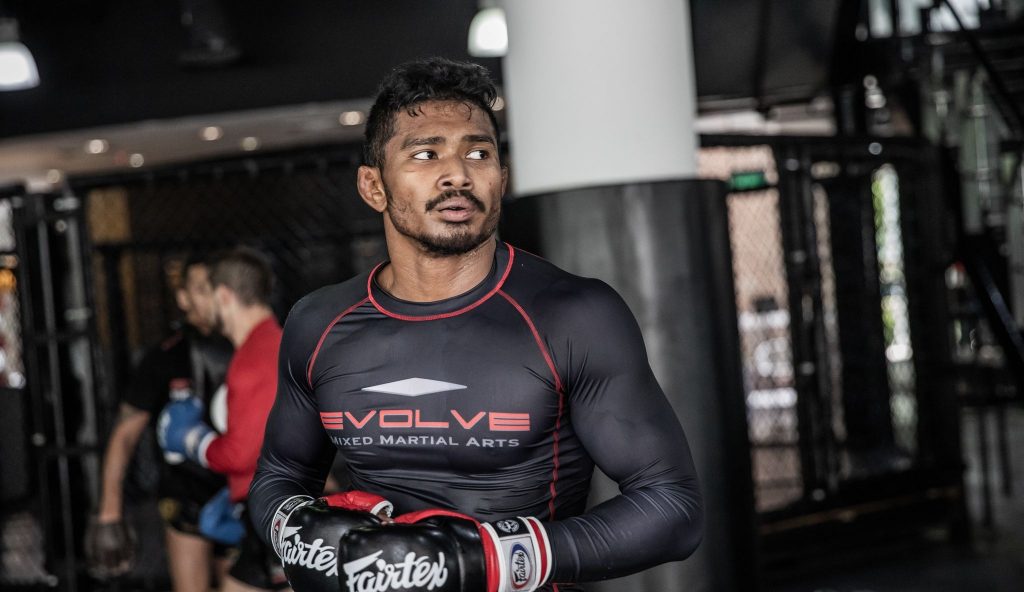 We work very closely with the team of world champion instructors at EVOLVE MMA and follow the guidelines given by both our head coach, Siyar Bahadurzada, and strength and conditioning coach, Aqil Zainal at all times.
Communication is very important, and ultimately, you have to trust your team.

You do not want to think of new techniques and coaches generally do not want to correct your form leading up to a fight.
You have to trust your instincts and believe in everything you have trained for up till that day. Six weeks prior to a fight is when you focus on structure.
There is no point in changing the habits and methods of an athlete two weeks prior to a fight as it will be counterproductive.
Instilling doubt in an athlete is the worst thing you can do and we have been in the game for so long that everything we train for in the lead up to fight day should be integrated in our system.
—
GETTING A GOOD SLEEP
It is a tricky situation because I have a 17-month old baby son. He is going to go to pre-school next month so that will hopefully help ease our workload.
I get about eight to 10 hours of sleep before a fight. I believe that as an athlete, you should ideally spend nine to 10 hours in bed — even if you are not asleep. This is what I am trying to target.
During typical days, I do not achieve said hours but again, it comes down to discipline. I get more sleep over the weekends though.
—
FIGHT DAY
I normally feel excited, anxious, grateful and happy. There is never a fixed feeling and it is always a mixture of emotions but I try to be as relaxed and calm as possible.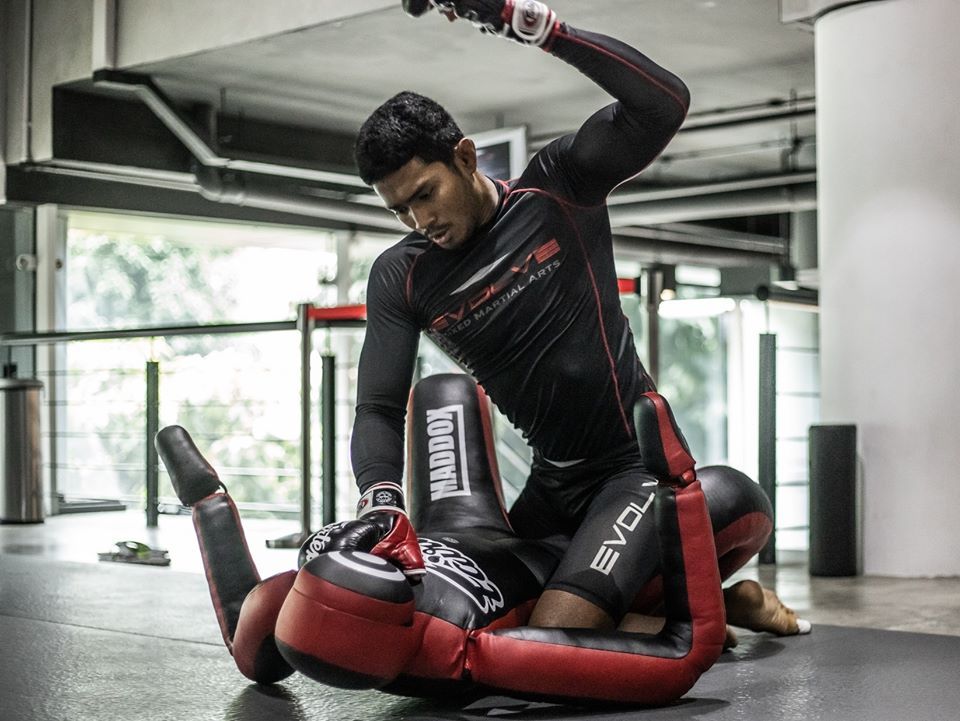 In the two months leading up to the fight, there is some kind of pressure and tension build-up and people do not know about it. Even as a professional athlete, I do not really understand the pressure and how much it affects me.
Win or lose, I feel so relieved after a fight — like a weight has been lifted off my shoulders.
—
POST-FIGHT
I go all out for two days by splurging on myself and binge eating. My go-to is fast food – burgers, fries and local food like roti prata.
It will make me feel terrible but I know I only have a limited amount of time to binge eat and reward myself. It is the only time I can binge eat before I get back to my routine.
I usually get sick of letting myself go after two days.
Amir Khan is an assistant instructor at EVOLVE Mixed Martial Arts in Singapore. Amir is currently 25-year old and he is only the third Singaporean professional fighter in history on the EVOLVE Fight Team. A Muay Thai fighter, Amir Khan is one of the top lightweights in ONE Championship, Asia's largest sports media property in history.
Amir Khan also holds a Blue Belt in Brazilian Jiu-Jitsu under Master Relson Gracie.
This story first appeared in the September 2020 issue of Men's Folio Singapore.
---