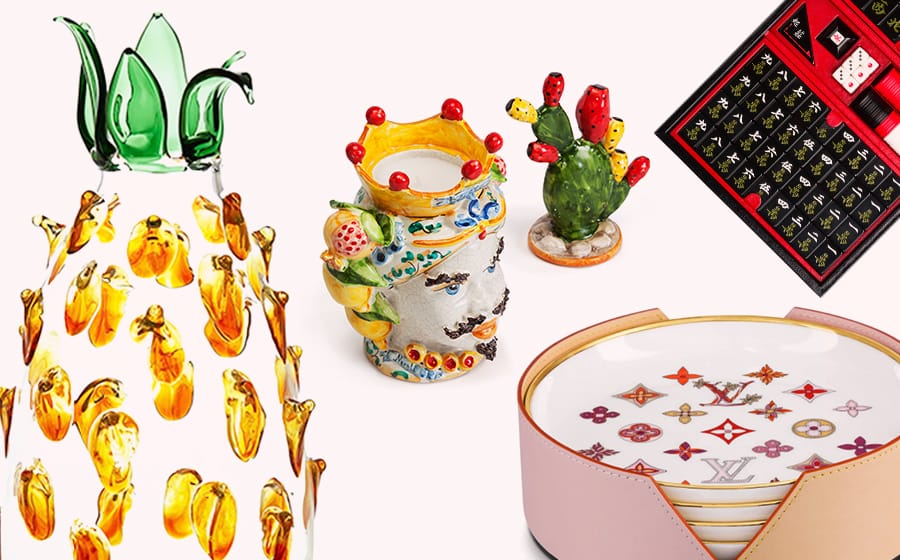 It takes a lot to interrupt an Instagram scroll, but looking at a vase from Dolce&Gabbana, a folding table from Gucci and porcelain plates from Louis Vuitton would have certainly amused you.
And there's no wrong in thinking that way.
One might certainly least expect designer fashion household items from designer labels themselves to be the hottest I-want-it-right-now items.
In some ways, this desire for novelty designer fashion household items is a continuation of a trend we've seen accelerated during the era of COVID-19.
Never has anyone spent more time at home and paid more attention to the upkeep of one's habitat. It's the urgent displacement that calls for a need to amp things up a little and what better way to do it than to buy things you can show off in the background of your zoom calls.
So, it's no surprise that brands have caught up to this and despite having released such objects for decades, it's never been more desired. Everyone wants a hand on something that they absolutely don't need, that no one might see, so in some ways it's quite like a self-love mental health thing.
Besides, if plans for a holiday in a luxurious 5-star hotel, five hours away is impossible for now — bring that to your home.
Below, we've curated the most exciting designer fashion household items for your humble abode — courtesy of the important fashion labels today.
__
Dior Large Orche & Green Pineapple Vase


As part of a series of summer objects designed by Cordelia de Castellane, this handmade vase resurrects the central motif of the pineapple from the 1973 Dior tableware collection — now reinterpreted and enhanced by the intricate techniques of Italian blown glass.
In other words, it's a pineapple vase and we love to have it.

__
Dolce&Gabbana Candle Neroli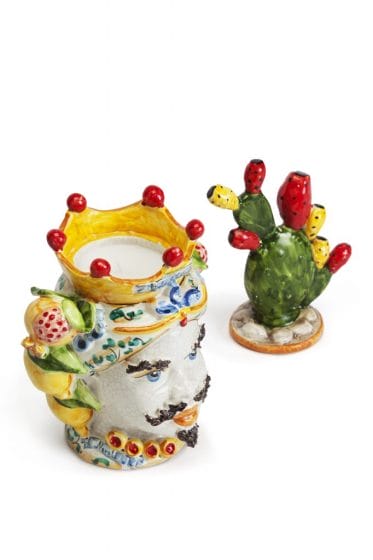 These Mediterranean-style candles contained in ceramic vases are a call-back to the summer we never had. Hand-painted by rare artisans, it comes in forms of traditional moors' heads, owls and vases of fruit.
__
Gucci Marble Print Folding Table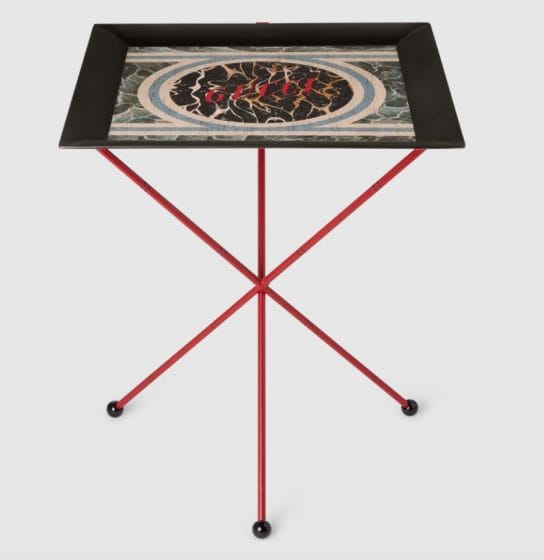 A folding table is part of a series of designer fashion household items you never knew you needed until you get it. Prop it open for dinner in the living room or as a mini-bar for when guests are over, the possibilities are endless.
This Gucci folding table features a marble print and an accented Gucci logo that's big enough to show off to your friends.
__
Hermès Perimeter High Vase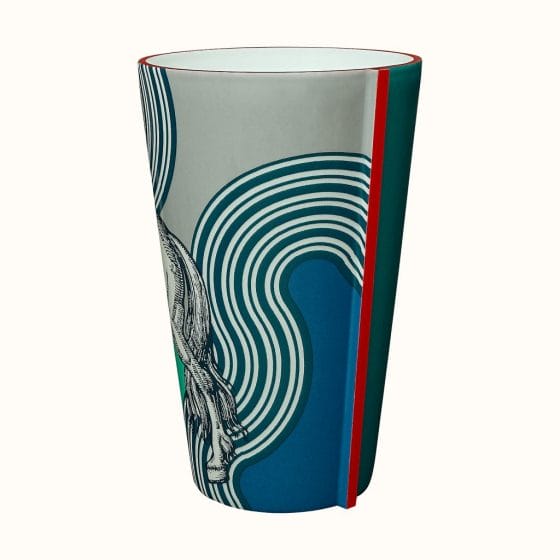 If there's one thing staying at home has inspired, it's the sudden desire for plants. Lots and lots of plants. So what better way to grow one than with this Hermès ceramic vase that has been intricately designed by Italian visual artist, Gianpaolo Pagni.
__
Louis Vuitton Plates Set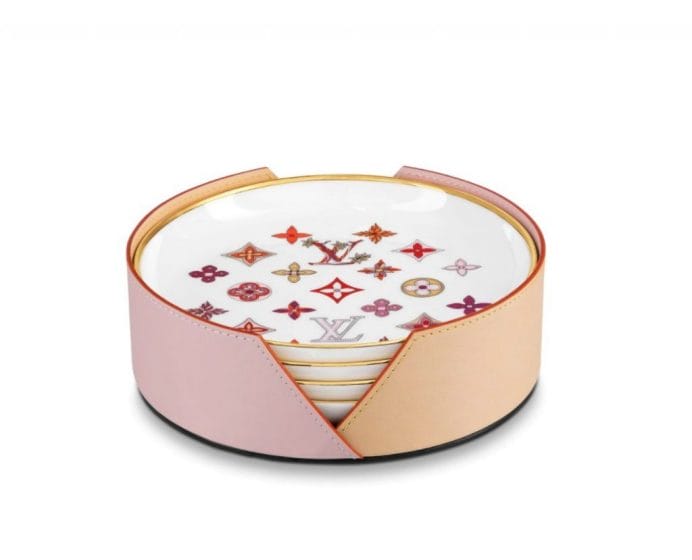 If it doesn't serve as the perfect wedding gift, then these ceramic plate sets from Louis Vuitton are ideal for impressing your guests (a limit of five, of course) and could even work as placeholders for your watches and accessories.
__

Prada Saffiano Leather Mahjong Game


A Saffiano leather encased mahjong set in sleek black and red hues that also spells Prada in metal all over?
Say no more to the perfect 2021 Chinese New Year gift.
__
Saint Laurent Leotard Bath Towel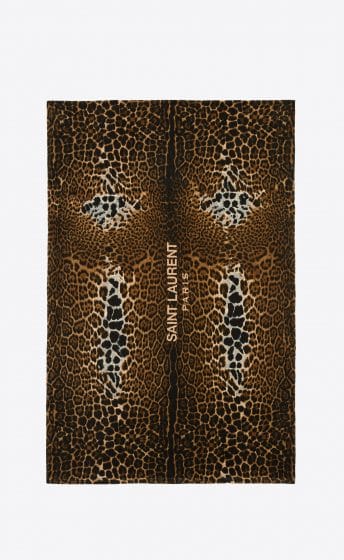 The best part of staying in a hotel are the fresh linens and towels — stay in a funky themed boutique and that experiences changes.
This bath towel from Saint Laurent deserves a spot in the coolest hotel in town and if that's not possible, bring that experience home.
---