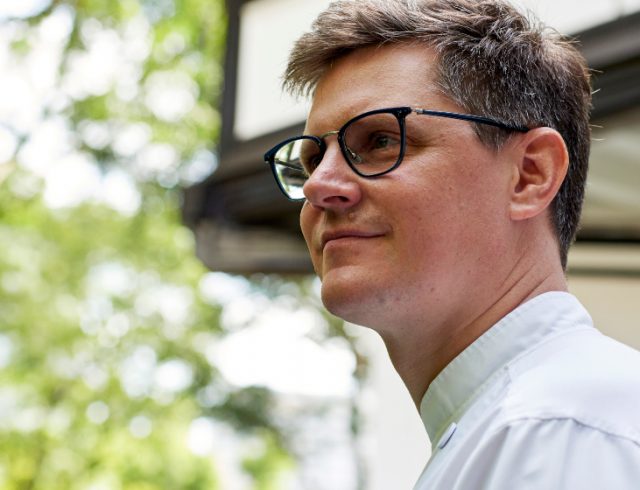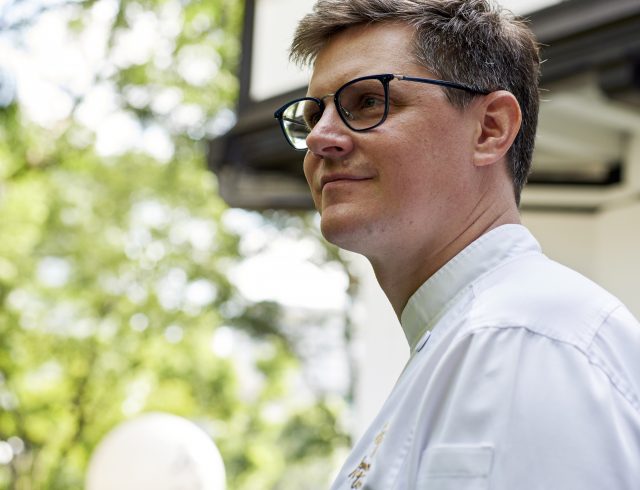 Welcome to #DeliveryDiaries, an initiative we have come up with to highlight the delivery menus of some of the gut-busting dining establishments we've been to.
In the eighteenth installment of this series, we have chef Denis Lucchi from Buona Terra to review four of his favourites.
—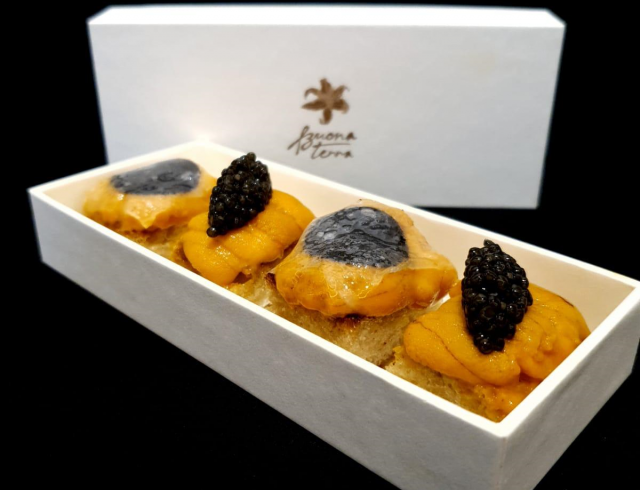 Bruschetta – Sea Urchin, Truffle and Caviar, $98+ for 4 pieces
The classic Italian snack gets a luxurious update with housemade olive focaccia topped with all-time favourites from the land and sea.
—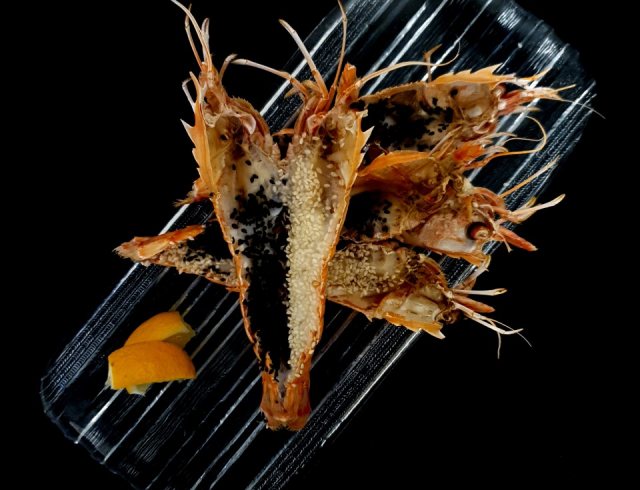 Scampi in black and white sesame, $58+
Scampi is one of my favourite ingredients. It's prepared simply to highlight the natural, oceanic sweetness, the Mozambique scampi we use is topped with sesame seeds to add an aromatic nuttiness and crunchiness.
—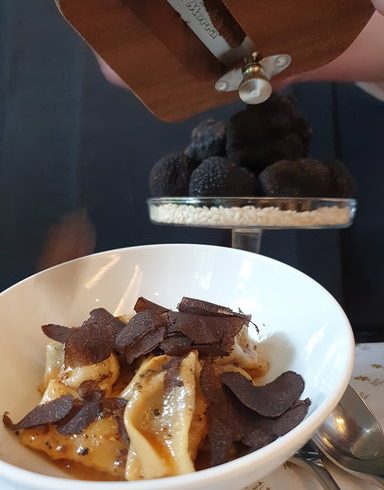 Oxtail Ravioli, $46+
Agnolotti we fly in from the North of Italy is stuffed with braised oxtail prepared in a "vaccinara" style and cooked in a truffle sauce. This is a hearty, tasty pasta dish with truffle shavings that is perfect on its own with a glass of wine.
—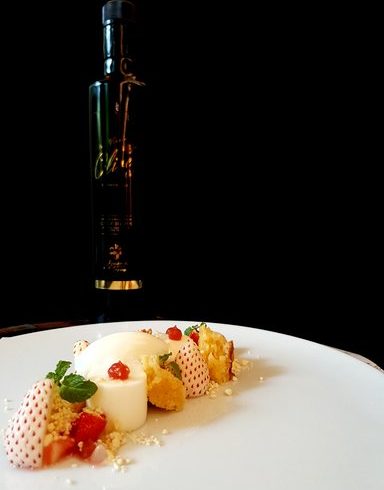 Olive Oil Cake with Strawberries, $22+
This is an olive oil sponge cake recipe from my hometown that I've combined combined with white and red strawberries from Japan, yoghurt panna cotta, olive oil powder, strawberry gel, lemon gel and micro mint.
The extra virgin olive oil used in this cake is from my hometown of Brescia, Lombardy where the beautiful Lake Garda is. The area enjoys a micro climate as it is protected by the mountains, so winters are not as cold and the land produces oranges, lemon and capers — items that are usually grown in abundance in South Italy.
There are also olives in different varieties and the ones from the North are generally fruitier and milder. My cousin's son takes care of the family's land where they grow a lot of olives and in September, he harvests them and has them processed, blended, bottled and sent directly to Buona Terra.
Make your order today from Buona Terra at https://buonaterra.oddle.me/en_SG
---