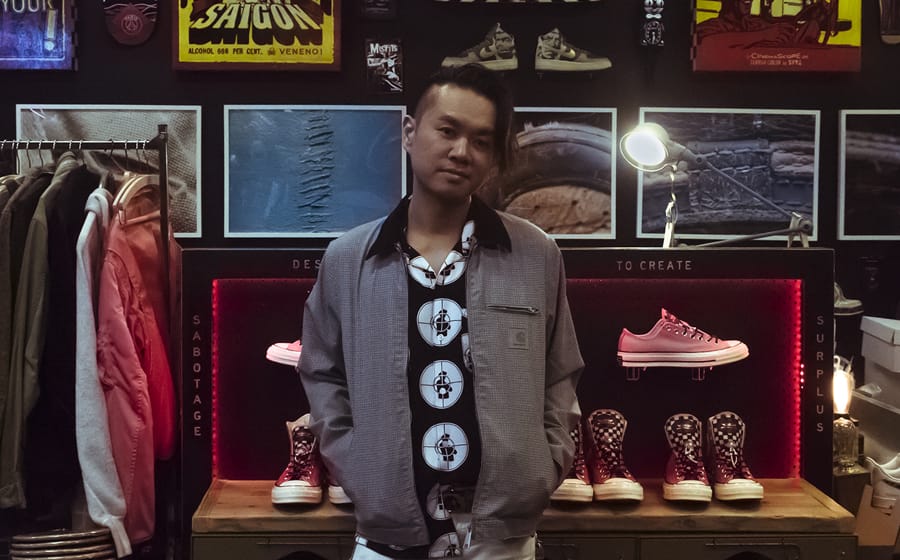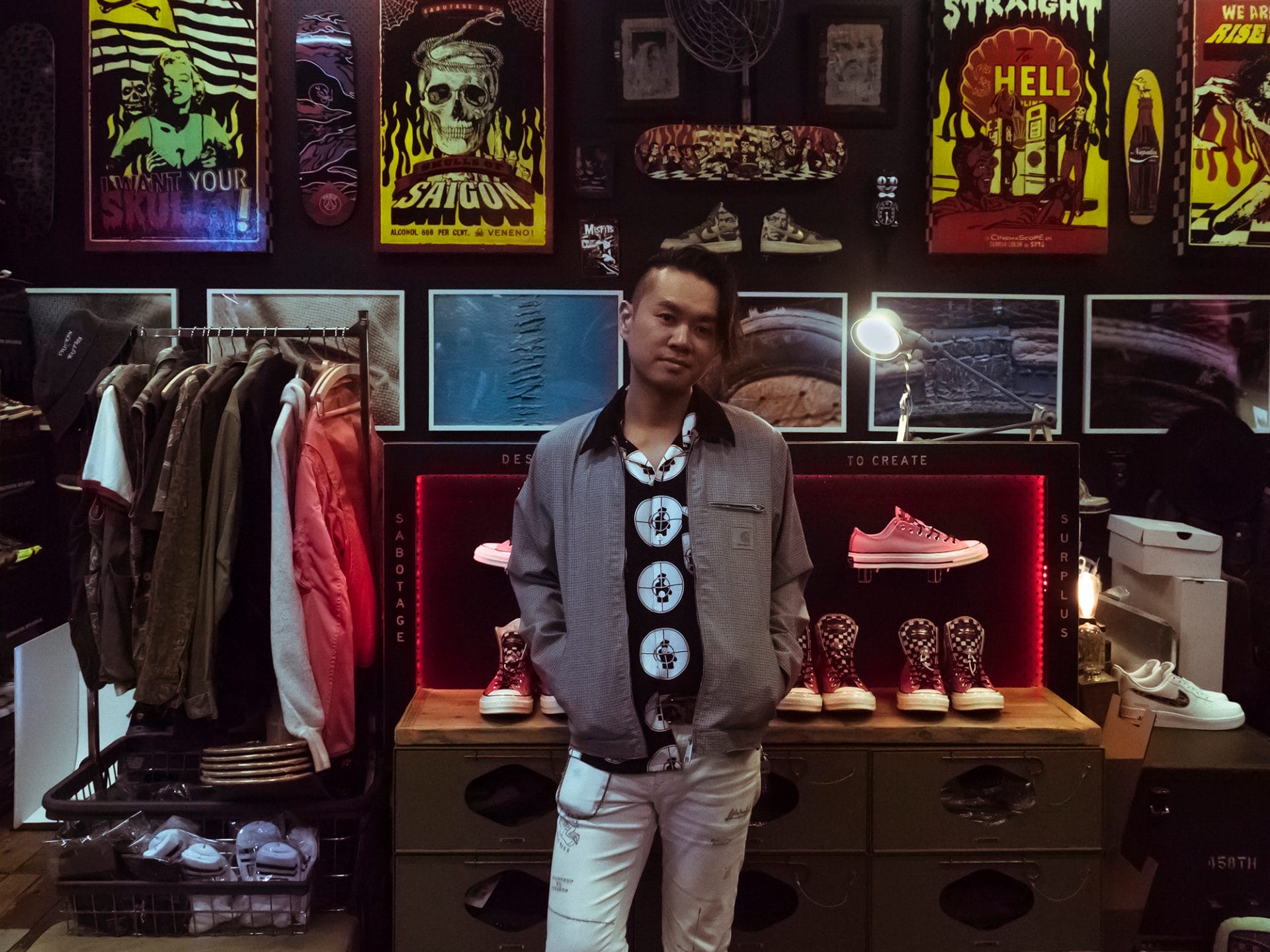 Mark Ong might sound like any other guy's name but slap on the moniker Mr Sabotage, and it becomes a whole different ball game altogether. The founder of SBTG, Mr Sabotage is legendary in the streetwear scene, having forged an identity as a sneaker customiser that spanned 17 years.
"Over the 17 years, relevance was not something I pursued. Over time, you'll develop a liking for a spectrum of different styles. Military and vintage styles are something I really like. We did not follow trends; we are able to be very fluid and be able to express ourselves in many different ways."
Just like sneakers or clothes, watches are an extension of his daily dabbles, a different canvas to express creativity. "Watches became a vehicle to tell stories or send messages instead of merely telling time," says Mark who has collaborated with other watch brands be it for his business or personal use.
We had a chance to talk to him about watches and showcase a few notable pieces from his personal stash.
—
WMT Watches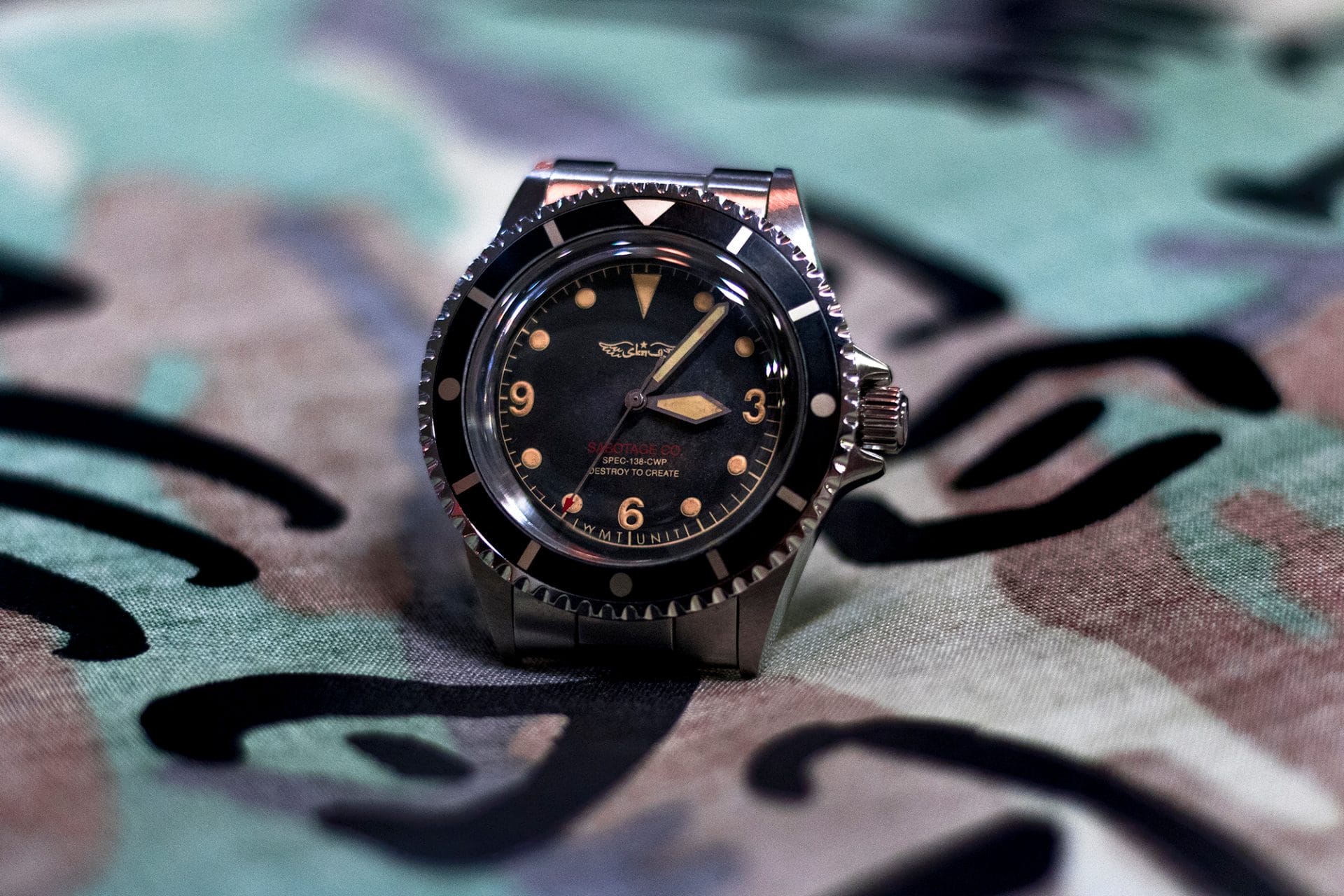 "I always liked a Rolex Submariner but I never dabbled or dived into that world. WMT Watches is a watch customiser that makes vintage inspired pieces and is the first to offer patina on the dials. That intrigued me a lot. This military dive watch is essentially a 'friends and family' piece and also what I wear everyday. I made 10 pieces of it for myself, my close friends and family. The style combines the best of various Submariner references into one without having to collect all."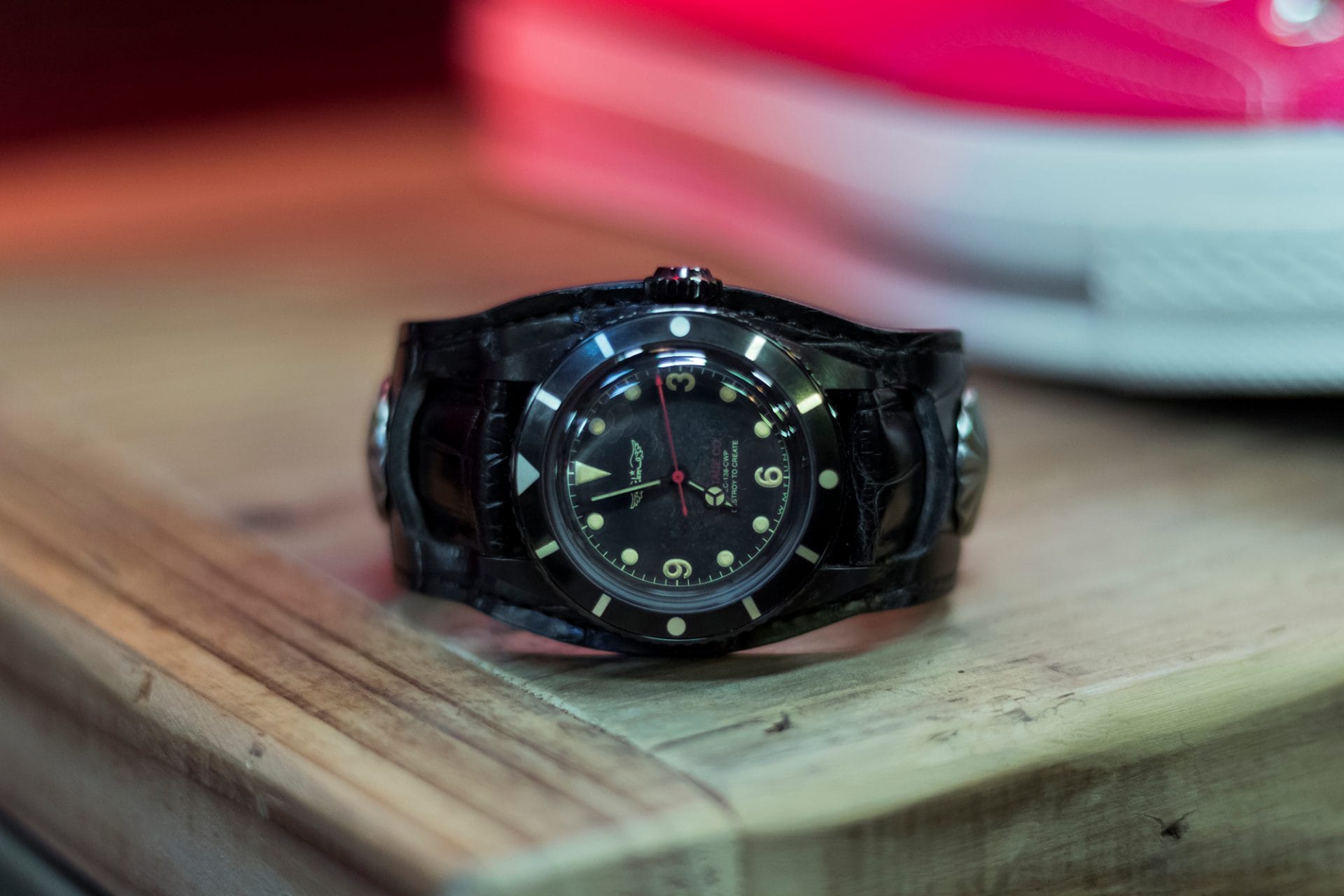 This other piece was made for myself with a black case and Mercedes hands just to switch things up a little. The black bund strap was made in-house and the vintage rivets were specially sourced for this.
—
G-Shock DW-5600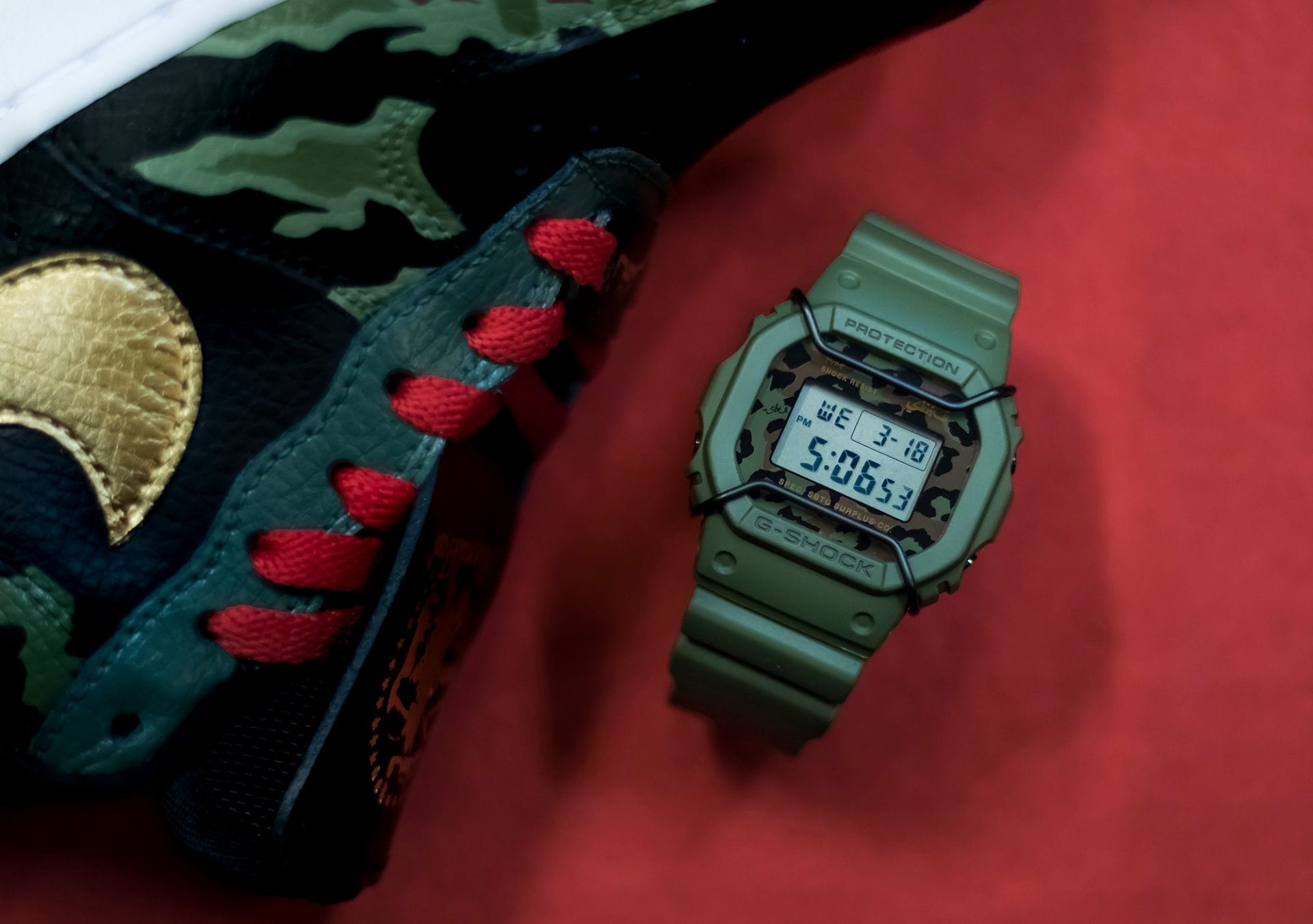 I am a military fanatic and you can see it in all the designs. This G-Shock DW-5600 is our first standalone collaboration with the brand. The leopard prints you see here is something we hand paint all the time so we decided to put it on the watch. My first ever watch was a G-Shock so this piece is very special.
—
This story will be part of the upcoming April '20 print issue of Men's Folio.
Photography Asaph Low
---