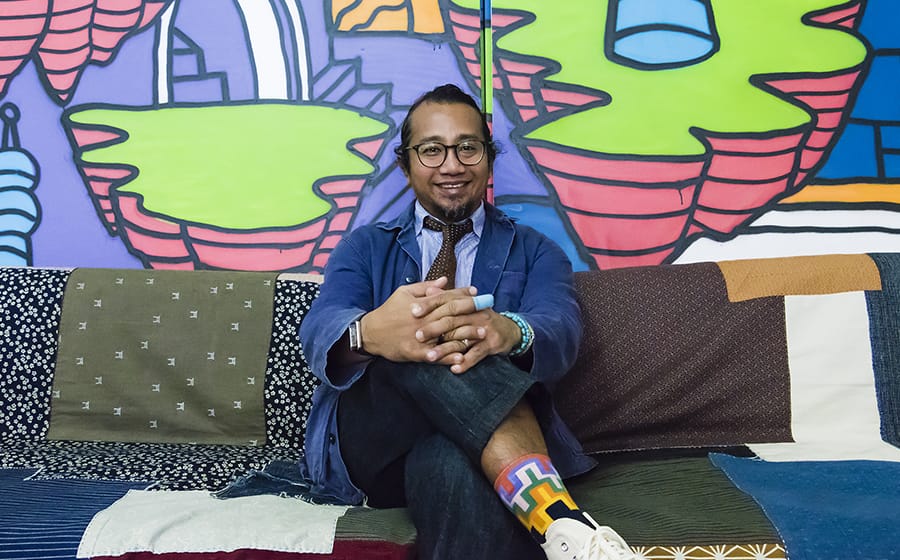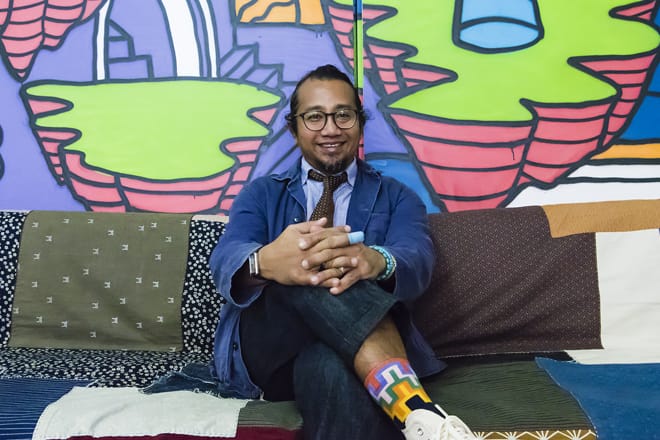 "When you look at a person's collection of watches, it's not only the expensive ones that matter" shares Fahmy, founder of FIN Crafted Goods Co. The husband-and-wife team helmed by Fahmy and Erliana is hell bent on lessening contributions to the landfills by mending loved garments one piece at a time. "Too often people are fixated with the value proposition rather than the heart proposition. It's those pieces that hold sentimental value or resonate deeply with a person that are important."

Apart from watches, the man is passionate when it comes to collecting vintage items ranging from clothing articles to furniture to art. Those on display in his studio are a fraction of his collection and if you are lucky, some artworks are available for sale.
We had the pleasure of visiting Fahmy in his studio where he shared part of his watch collection with us.
—
So what are you wearing today?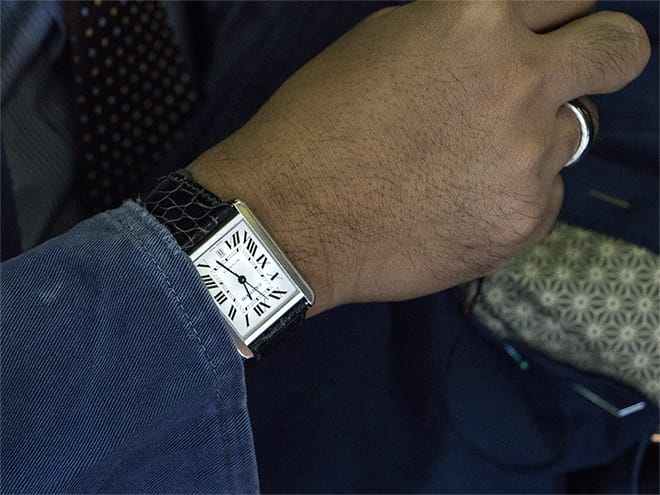 It is the (Cartier) Tank Solo XL which I bought three years ago. It's a nice classy piece, pretty stealthy I would say and good for dinners. I get the impression from others that Cartier is often overlooked for some strange reason. It is an understated luxury watch brand and in my opinion, the Tank is the piece to own over the Santos.
—
How did you get into watches?
It was my grandfather's watch that got me into it, a solid gold vintage Longines Conquest. He passed it to my dad and he has since passed it on to me; I believe the watch is around 80 years old. This is a special watch.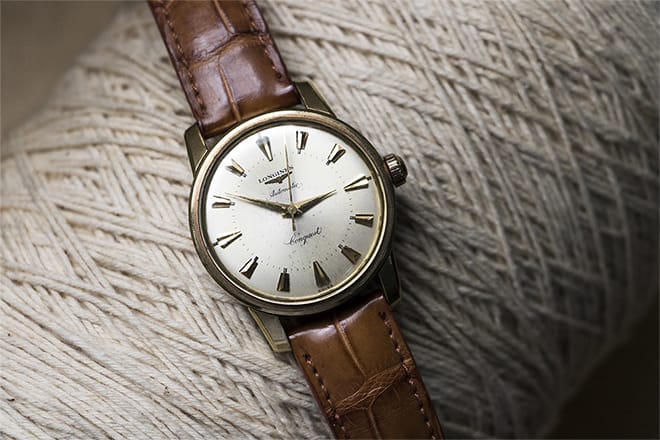 But there was a trigger moment when I was a kid. It started when I saw a watch advertisement thinking "this is a damn nice watch" when I was in primary school growing up to secondary school. Back in the days, the Sunday edition of the Straits Times came attached with a weekend magazine. And on the back page, there would be a Rolex advertisement. I removed and pasted them on my wall and told myself I would get it one day. My fascination for watches really stemmed from this.
—
What was the first watch you purchased then?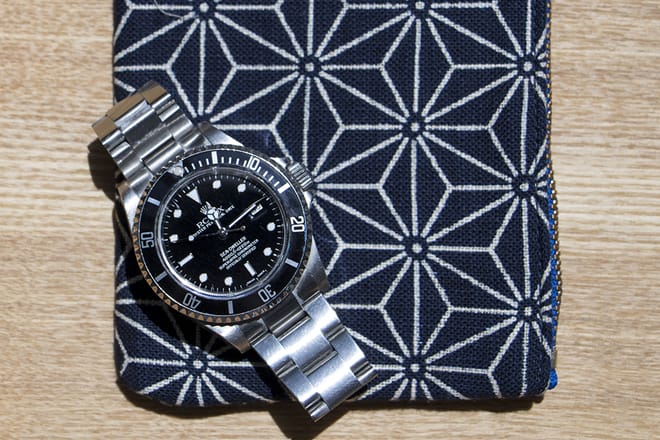 It was the Rolex GMT-Master Ref. 16750 "Coke" which I bought when I was 24. I traded that piece around two years later for the Sea-Dweller you see here. 
This (Sea-Dweller) is essentially my second watch which I've had with me for around 18 years. It is my running/gym/crossfit watch and I'm saying it not to brag. People need to realise these tool watches are purpose built and can withstand a beating. They're like tanks — tough as hell, there is no point babying it. 
You can see the wear and tear on this watch and all my other watches, they are all heavily used. Don't worry about scratches that's what I tell people, it gives the watch character and they tell stories. It is part of the allure of wearing a watch.

My brother and I had a pact of sorts if we were ever to buy a Rolex; we would evaluate how the retailer judged or perceived us when we walked into the store. One of the criteria was also to ask for a small discount if possible. The day eventually came (to purchase the "Coke"), we went into a now-defunct store in Lucky Plaza dressed in shorts and slippers. I asked for a discount and was told to come back next month after I saved enough, I left feeling very slighted and thought that was a d*** move by him.
We went to another store at Peninsula Plaza that same day, an old lady attended to us. When she realised the watch I requested to try on was too loose, she took the time and effort to resize the steel bracelet to my size. Throughout the entire process, she never bat an eyelid or suss me out in a negative way. I thought it was very sweet of her and I bought it.
—
Which watch was the one that got away?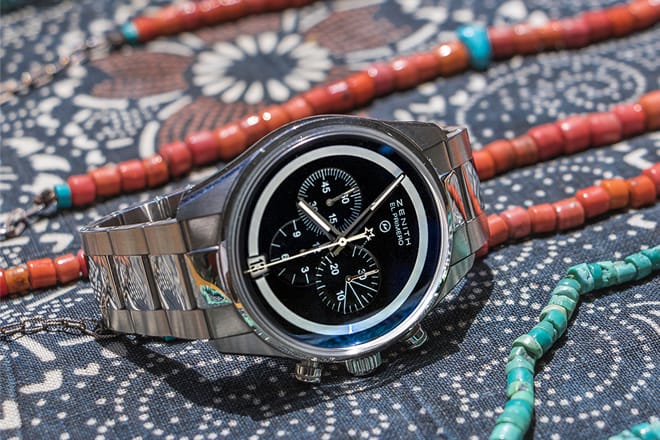 Three in fact. One was the linen dial Rolex Datejust because I just bought the Bamford X Fragment Zenith El Primero. It was released in March 2018, less than 20 pieces were produced and three were allocated to DSM Singapore; I bought the last piece. I left the chronograph seconds hand at 6 o'clock on purpose because you can't see s*** when it's up. [Laughs]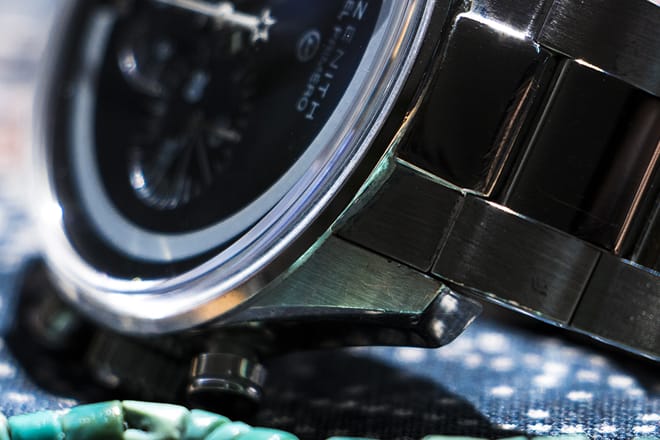 I had it on my wrist while I was doing indigo dyeing on some clothes, you can still see the stains on the case.
The other was the (Rolex) GMT-Master "Root beer Nipple Dial" because I bought this Rolex GMT-Master Ref. 1675 "Pepsi". Prior to owning this I had a white dial (Rolex) Explorer 2 which I didn't quite fancy, I sold it and picked this beauty up. The colour of the bezel has faded and you'll be able to see some of the lume which has fallen off.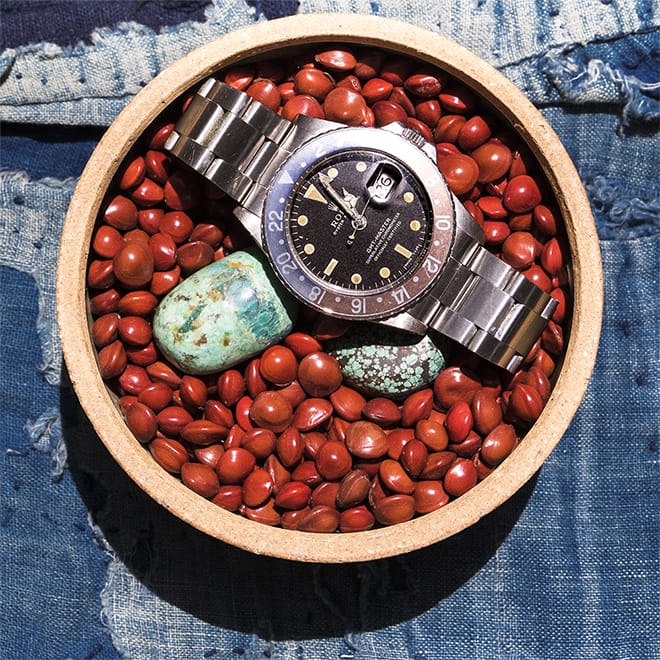 The last is the King Fahd Datejust which is pretty rare to come by; it hurts a little. 
—
Vintage or modern watches for you?
Vintage for me, not just watches but in everything I collect. This extends to my clothes and furniture. There is this beauty in simplicity which everyone is now celebrating but back in the days, it was the standard. 
I think the mid-century time period was the golden age for furniture, vehicles, watches to name a few. The designs played a key role in various aspects that many brands are trying to replicate these days; all good designs kind of stemmed from there.
—
Photography Asaph Low
---