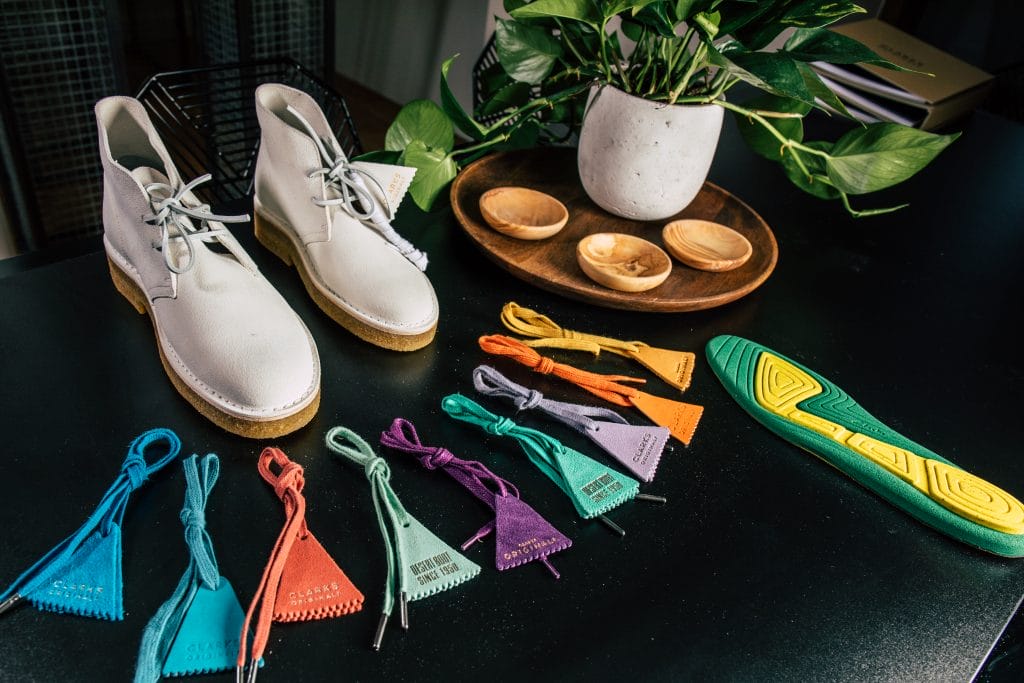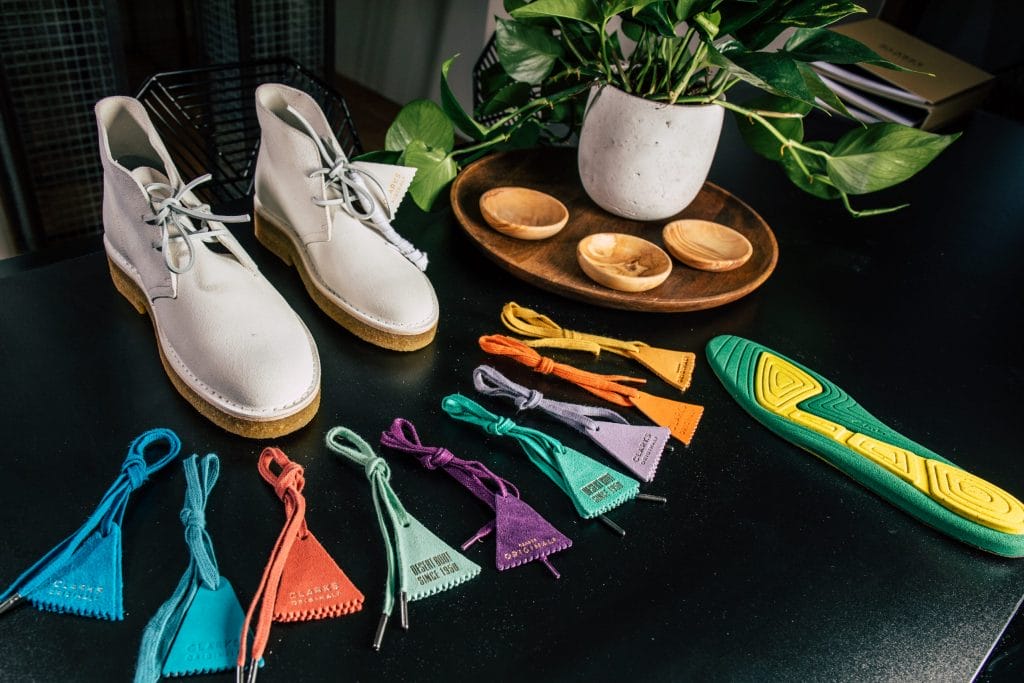 If you dial back the history of any menswear piece, you'd find that they all start with a military background. A bomber jacket? Yeah, thanks American Air Force. A navy striped sweater? Cool story, members of the French Navy. How about the all-terrain desert boot? Much appreciated to the British Army.
While the sensibilities of the desert boot by British shoemaker Clarks (every pair is still crafted to the original dimensions founder Nathan Clark designed using a newspaper prototype while stationed in Burma) has been documented over the years to take a heavy beating (the British Army wore them to vanquish Fascism versus you wearing them to work), it has not quite shaken its utilitarian look and feel. Do they look as good with a suit as compared to jeans and a T-shirt? Yes they do. Are they the new replacement for your white sneakers? You bet.
Well, think again if you aren't convinced. The brand has decided to celebrate its Fall/Winter '20 collection in Paris as an homage to the shoes' first iteration 70 years ago. Titled "Then. Now. Always", its latest reincarnation is back and better — even more colours, a recycled footbed and an added layer of comfort.
—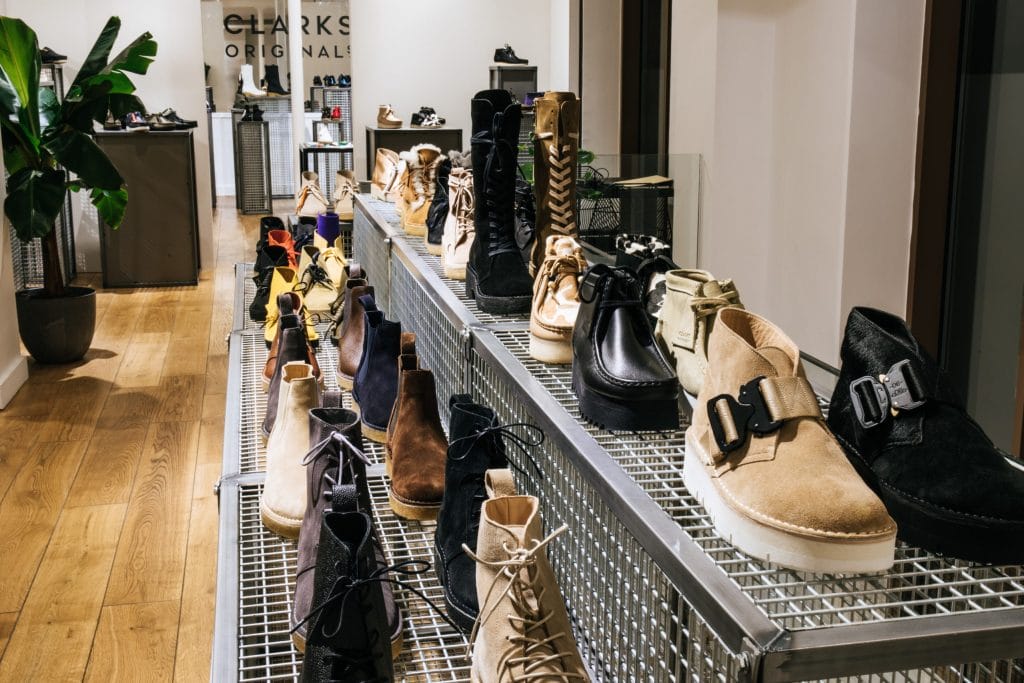 A seat belt styled buckle, earthy colours and a variety of textures that range from nubuck suede to pony hair.

—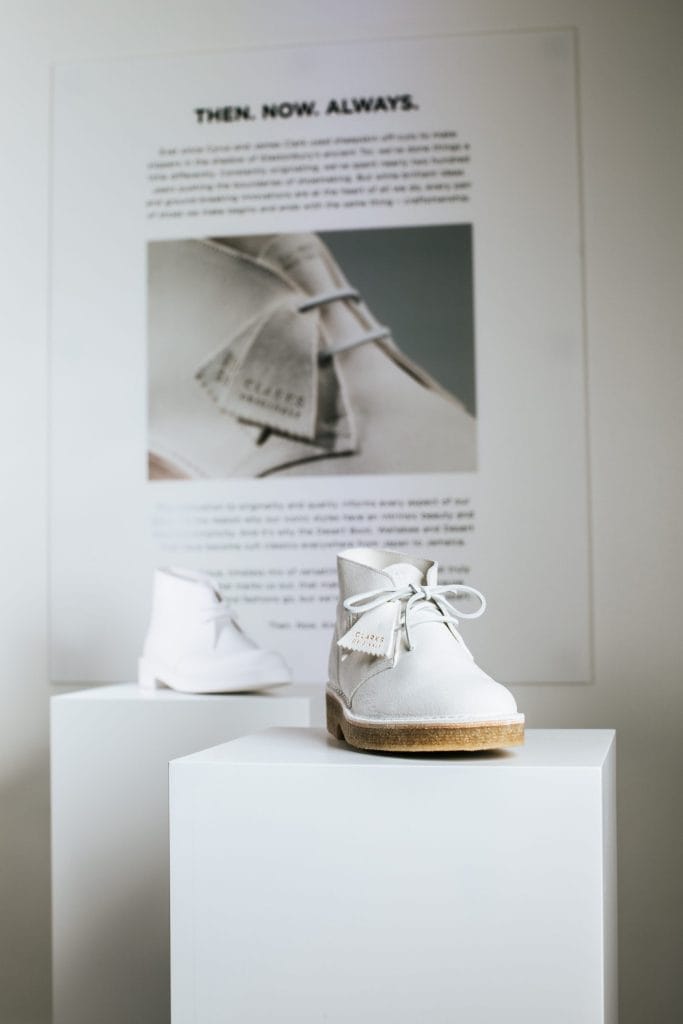 The first lineup of the season are the Desert Boots 221 where the silhouette is familiar. What's different though? Its footbed is now made of recycled materials and its insole (you know, the cushion-y part) has been plumped up to absorb shock while you're on the move.
This cooking up of comfort means that the desert boots' performance is bettered in the heat — its recognisable suede upper half keeps its light weightiness, its next-to-nothing interior lining reduces the trapping of heat and because it is that comfortable, you're going to want to walk all the time in it.
And yes, it still uses the newspaper prototype as designed by Nathan Clarke.
—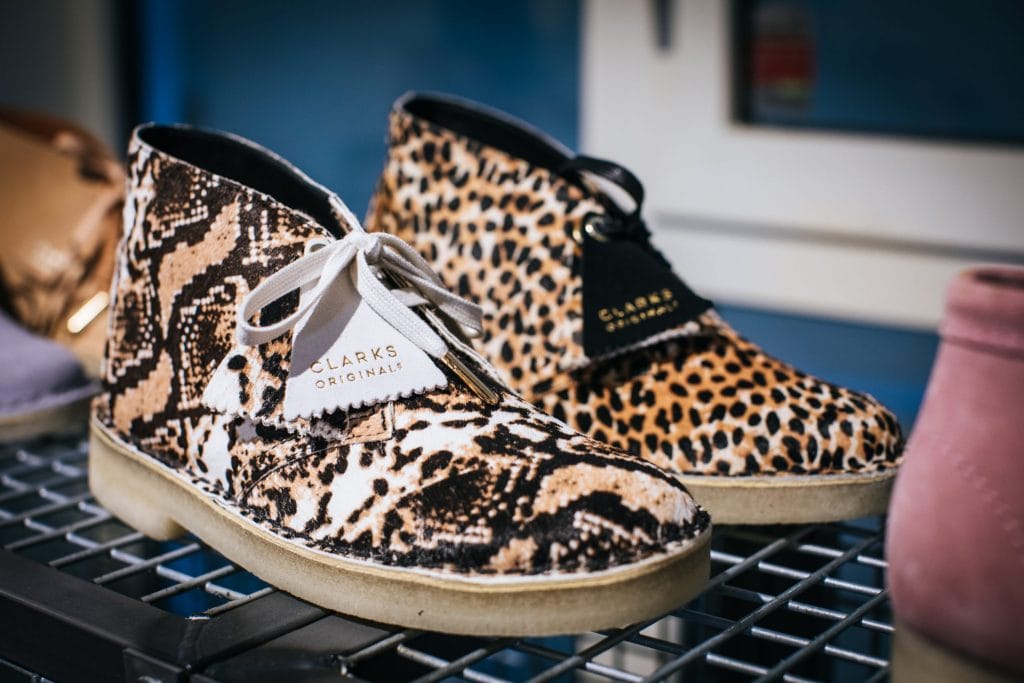 Extremely cool, extremely trendy and extremely now. All it takes is a coat of animal print. 
—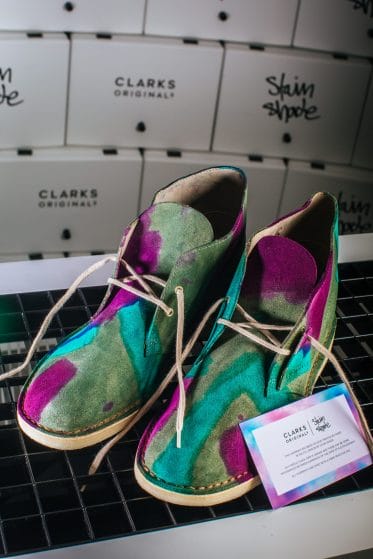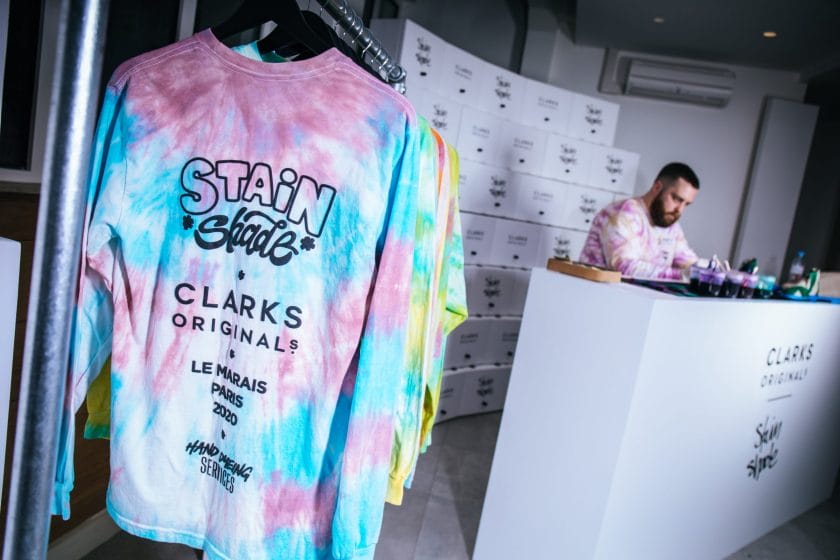 Live at the event was James Brackenbury, founder of the London hand dye brand "Stain Shade". Using a dye called procion reactive, Brackenbury was engaged to dye event goers's Desert Boots.
—
---