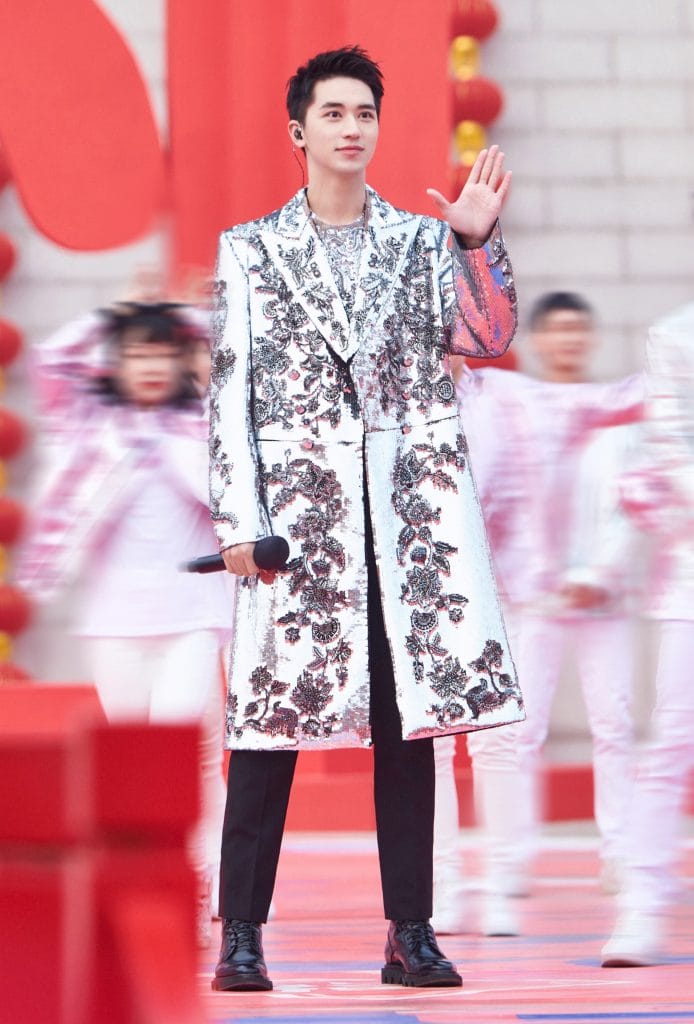 2019 was kind of a breakout year for menswear and we're not talking shorts-so-short-you-can't-bend-over-in-public-breakout; we're talking a kind of breakout that leaves your mind reeling with Tabi boots (Cody Fern!) + luxury BDSM harnesses (Timothée Chalamet!) and men's skirts (Craig Green!).
While these trends have been adopted by people who have been dialed into fashion before the rest of us (just spend three minutes at any Dover Street Market around the world), the funny thing is that you don't really see real men or celebrities wearing something sparkly beyond the confines of the festive season.
Here lies the problem — go too sparkly and you end up like Mick Jagger and if you relegate the sparkles to a small detail like a key fob then dude, just go home. How does Timmy Xu AKA superboy wonder nail a Givenchy Haute Couture sparkly coat for day? Besides being a pop star who isn't fazed by the crazed screams of thousands of fan girls, he keeps it simple.
—

The sequin embellished floral tapestry; the heavily embroidered sleeves (we're guessing that there are rhinestones sewn on); the fact that an optic base of white makes the embellishments even sparklier, Xu tempers the shine down with a pair of simple black wool pants and leather boots. Now that our friends, is the measure of Asian restraint.
---