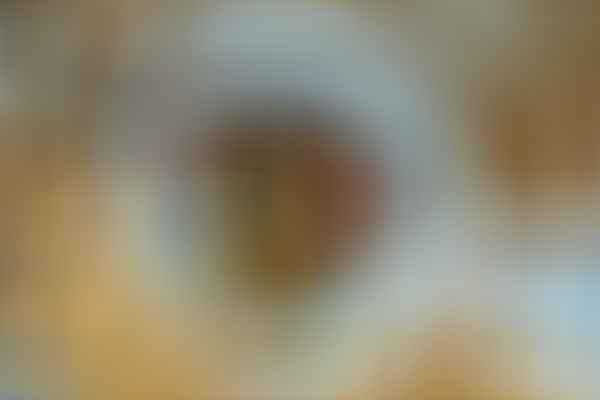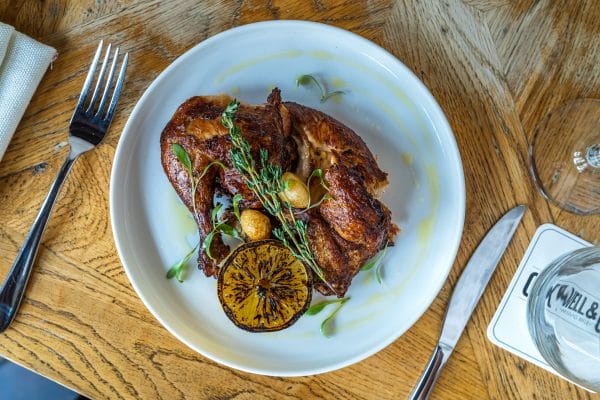 Picture this — you're standing in your kitchen that is slowly burning to the ground and your family is looking at you with a mixture of pity and disgust. Your parents regret not taking that year-end holiday instead, your siblings shake their head in pity because you're that sibiling and your niece is wailing like she just met the grinch.
Congrats, you're the grinch who stole Christmas. How about saving the tears, trouble, and renovation expenses instead by bringing them to any of these 15 establishments instead? You know, where the only strife you have is your soon-to-be exploding gut.
Pictured Above: The Best of British — Oxwell and Co
The British are big on football, lager, and their meats which means if one were to indulge in all three, he is pretty close to being a #MiniBoris. For the festive season, all is forgiven, because one can feast like a Brit with Oxwell and Co.'s delicious classics such as turkey roulade or grass-fed roasted sirloin of beef.
If one does not plan to give up and "see EU later", a big slab of pork served with trimmings of Brussels sprouts, roasted duck fat potatoes, bacon, and maple is guaranteed to tie them down to the table. If one still has space, he can wash it all down with a selection of beverages including spiced pear fizz, eggnog, and Pimm's winter cup.
Oxwell And Co is located at  5 Ann Siang Rd, Singapore 069688.
—
The Big Blue – Artemis Grill & Sky Bar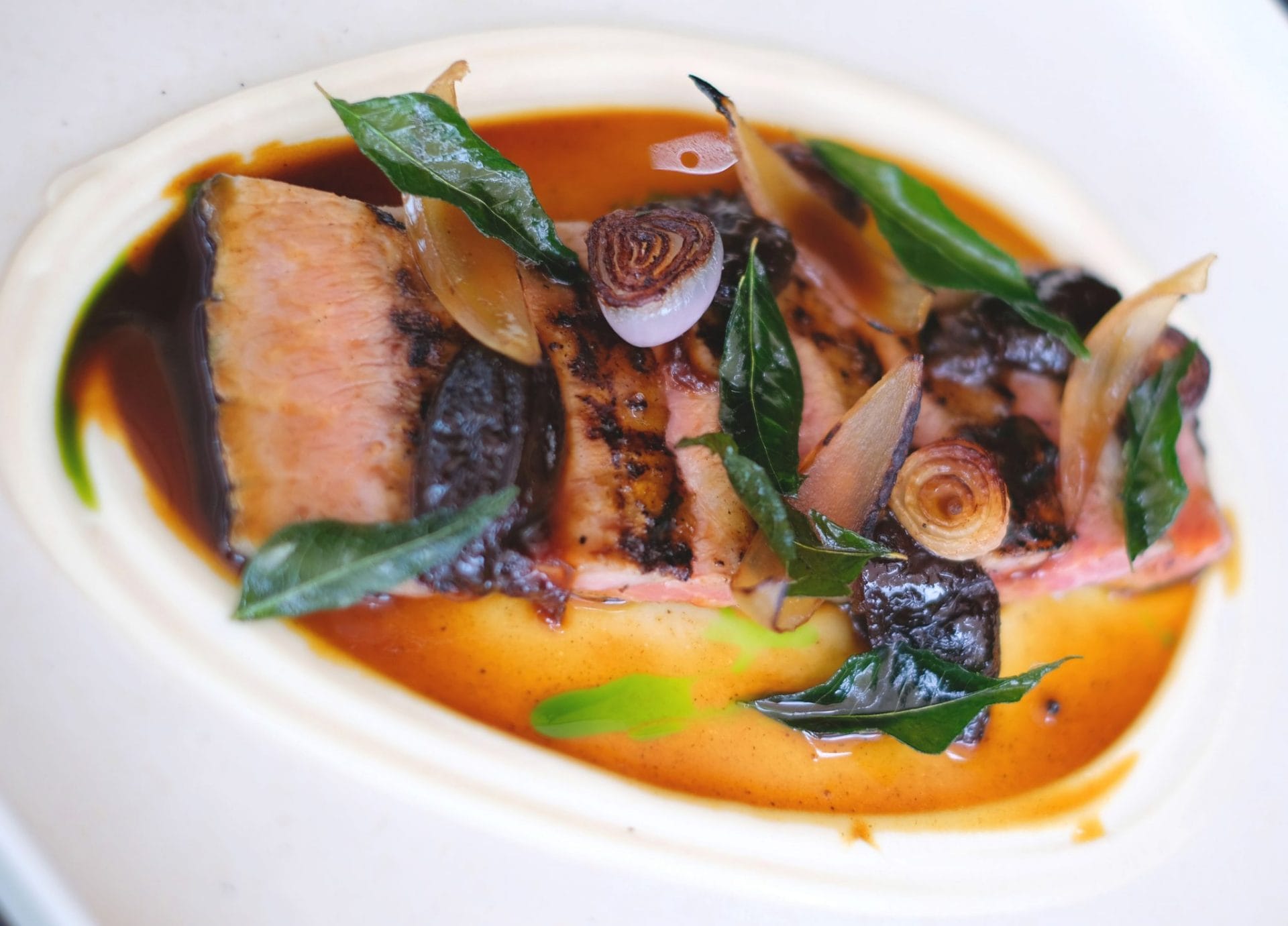 How often should one dine Mediterranean style? According to the long life spans and trim figures of the locals, apparently all the time. During the entirety of December, the 40th storey sky bar, Artemis will be cranking up the Mare Nostrum quotient on their cuisine.
The big blue menu will now include crushed, grilled turbot with sauce vierge and Iberico pork "Secreto" served alongside a variety of complements like cauliflower purée and marinated prunes. This special menu also includes European-style desserts like Mont Blanc made with chestnut, pumpkin crémeux, and milk chocolate.
Artemis Grill & Sky Bar is located at 138 Market St, #40-01 CapitaGreen, Singapore 048946.
—
The Casual Chinoiserie Christmas — Mimi at The Riverhouse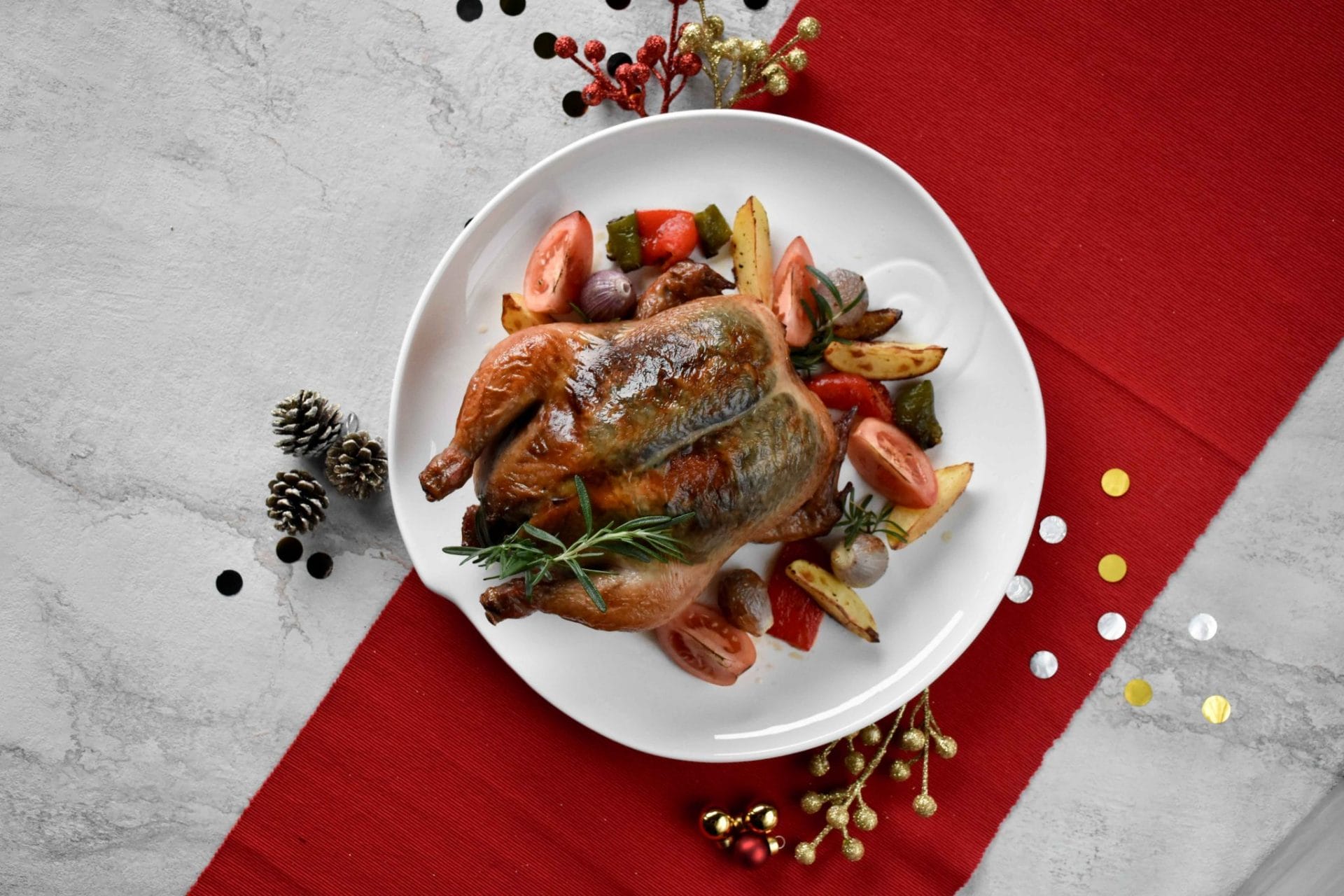 Mimi at The Riverhouse is celebrating the festive season with its two special promotions. First is A Chinoiserie Christmas dinner from 16 to 25 December, with a thoughtfully contemporary Chinese menu, blending traditional and modern tastes. Enjoy dishes like Crispy Duck Hand Roll, Black Truffle Whole Chicken, and Pumpkin Seafood Treasure. While perhaps not the most conventional of holiday meals, you can get the same warmth of a large, jolly gathering when you invite your friends and families to dine with you here.
The second promotion is Midwinter Full Moon for the Winter Solstice, from 16 to 22 December, from 12pm to 2pm and 6pm to 10.30pm. An intimate experience away from the main dining area, with a curated menu that includes Char Siew Rack of Lamb, and Deep-Fried Beef Tenderloin.
Prices: The 4-course sharing set menu for four is $320+, with a bottle of 2017 Robert .
Mimi at The Riverhouse is located at 3A River Valley Road, Level 2, The Riverhouse, Clarke Quay, Singapore 179020.
—
The Classic European — Tablescape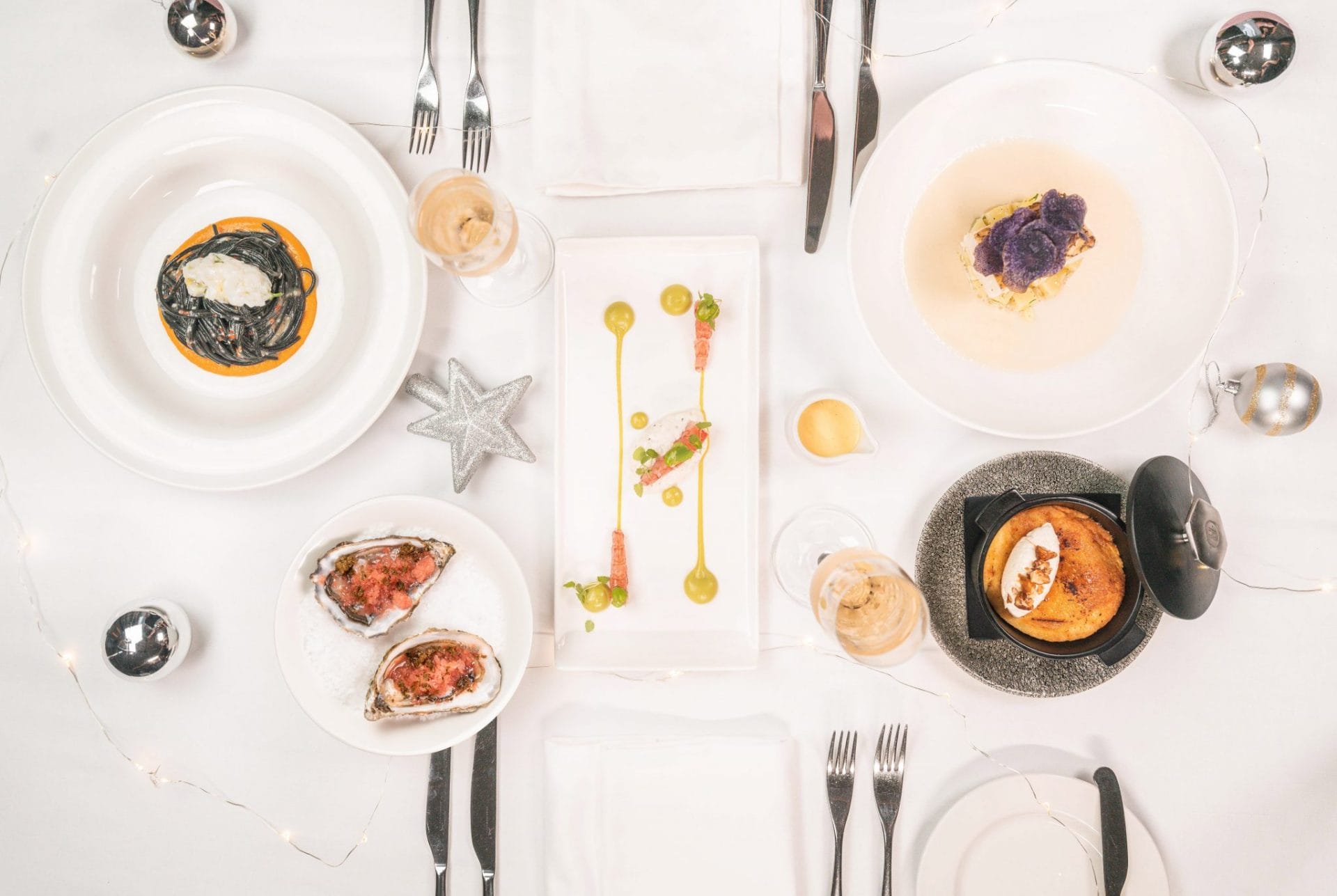 The quintessential European restaurant usually serves reimagined classic European dishes, but for the festive season, the servings match the drapes. Tablescape will be switching to a more classical menu for its Festive Takeaway promotion. A typical Italian eel starter, served in a time-honoured "carpione" style, holds court with the Christmas Eve set dinner and so does a Mediterranean silky oyster with tomato granita from the New Year's Eve set.
There is also a Christmas Day Lunch and New Year's Day Lunch featuring a delightful spread of foie gras, charcuterie, and roasted turkey.
Tablescape is located at 10 Coleman St, Level 3, Singapore 179809.
—
The Fail-Safe Chinese — Mitzo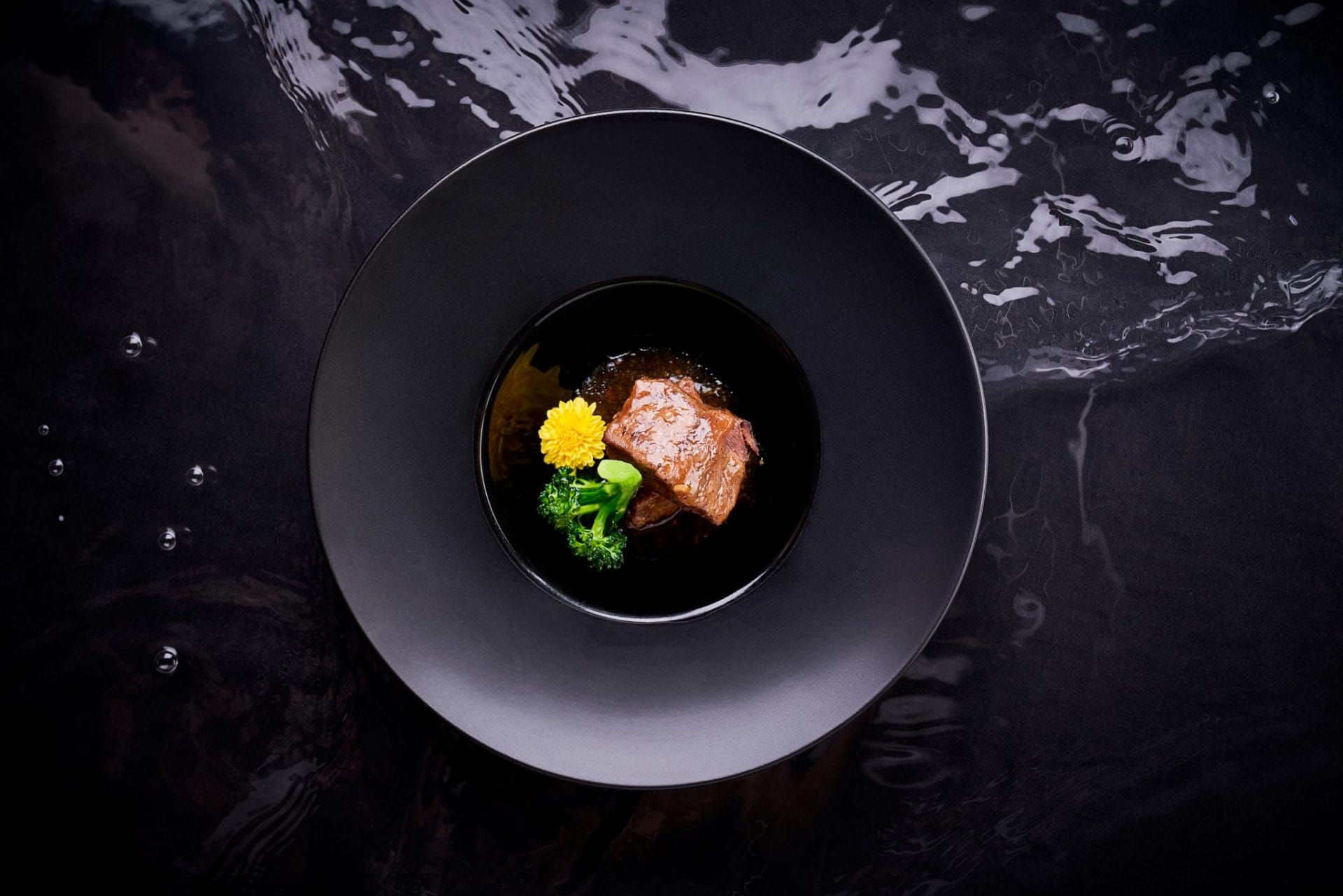 When one's geriatric parents might shun the notion of westernised cuisine or if one wants to skip the usual Western cuisine, Mitzo has the Asian persuasion. The Festive Five menu starts with an appetiser platter featuring truffles with sesame mayonnaise prawn, pork belly, and pomelo lobster claw.
From there, the menu only continues to increase in grandeur with delicacies such as the wagyu beef cheek and black pepper turkey fried rice. It is eventually topped off with a granita alongside caramel jelly and custard sesame pancake. One can then finish off with cocktails like ginseng and cinnamon-infused bourbon, chocolate bitters, or a special selection called Santa's Roots that has infused herbs and spices.
Mitzo is located at Grand Park Orchard, 270 Orchard Rd, Level 4, 238857.
—
The Gourmet Respite  — Porta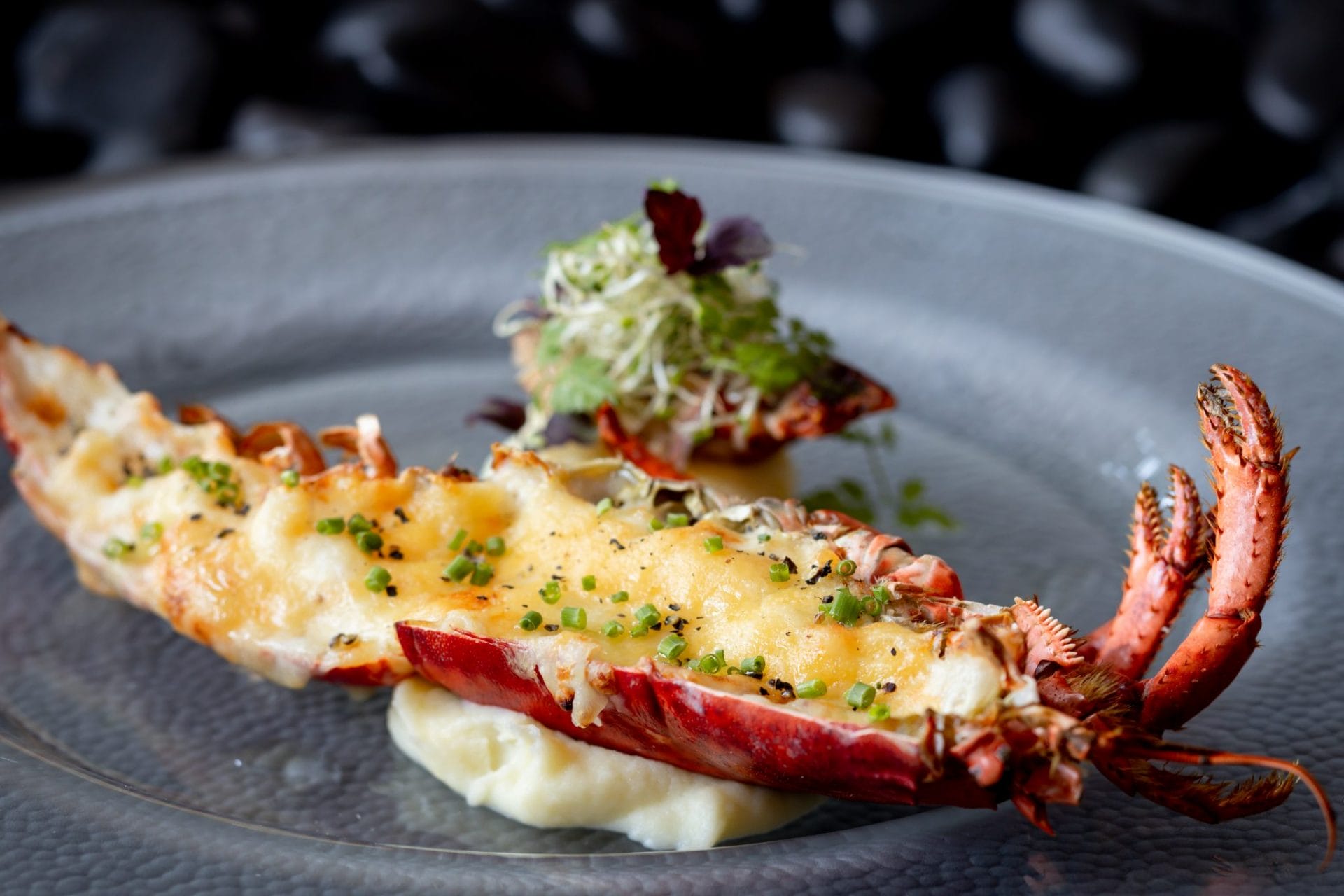 From the 23rd to 25th, 30th and 31st of December, indulge in an intimate four-course festive fare inspired from winter favourites and using fresh sea produce deftly expressed with classic European flavours.
European cuisine is treated as something only for an expensive and luxurious occasion by default, but the modest Porta offers these dishes as a relaxing respite from a busy year. The dinner commences with a soulful Vichyssoise with Hokkaido Scallop. The appetiser brings a Lobster Thermidor, and the main course offers a choice of Black Cod or Beef Tenderloin.
Prices: $66+ per person. The recommended Cattier Champagne flight pairing is available at additional $50+ per person.
Porta, Park Hotel Clark Quay is located at 1 Unity St, Singapore 237983.
—
The Heartiest Brunch In December — The Guild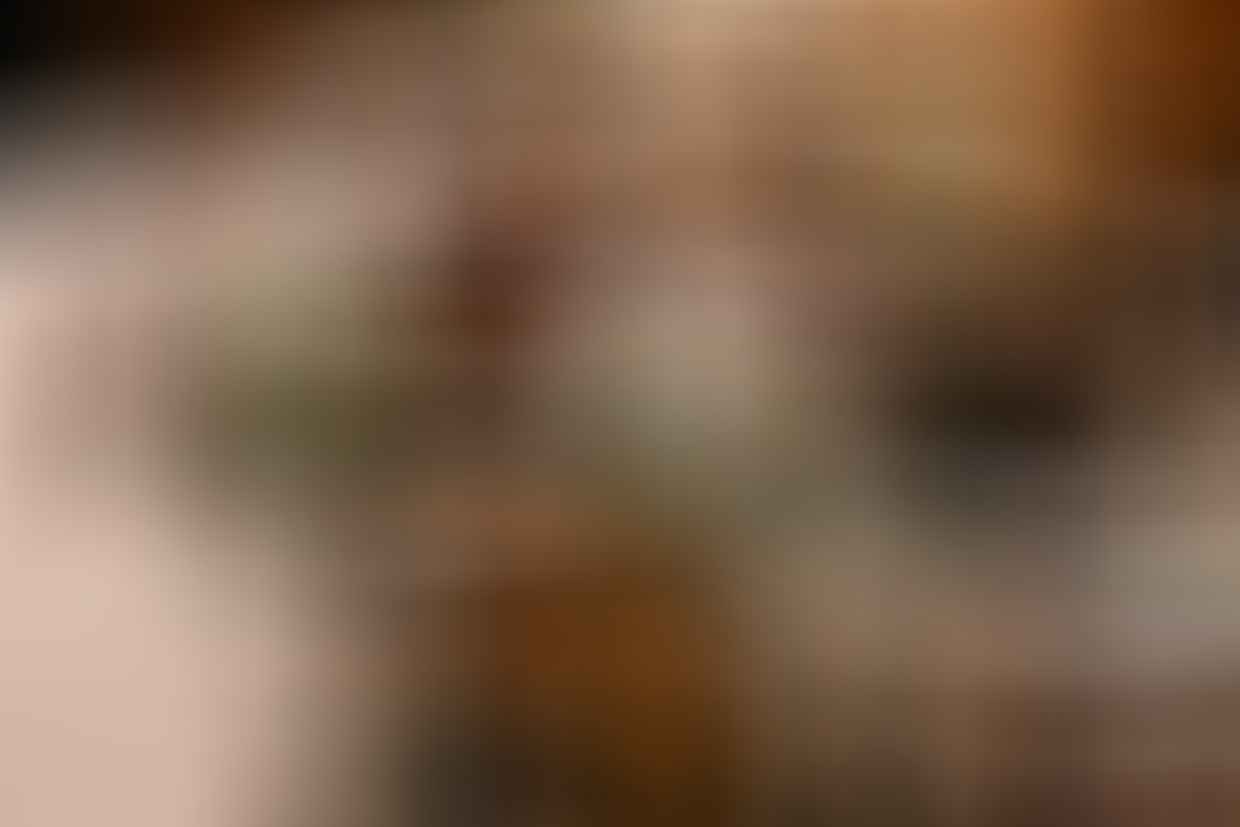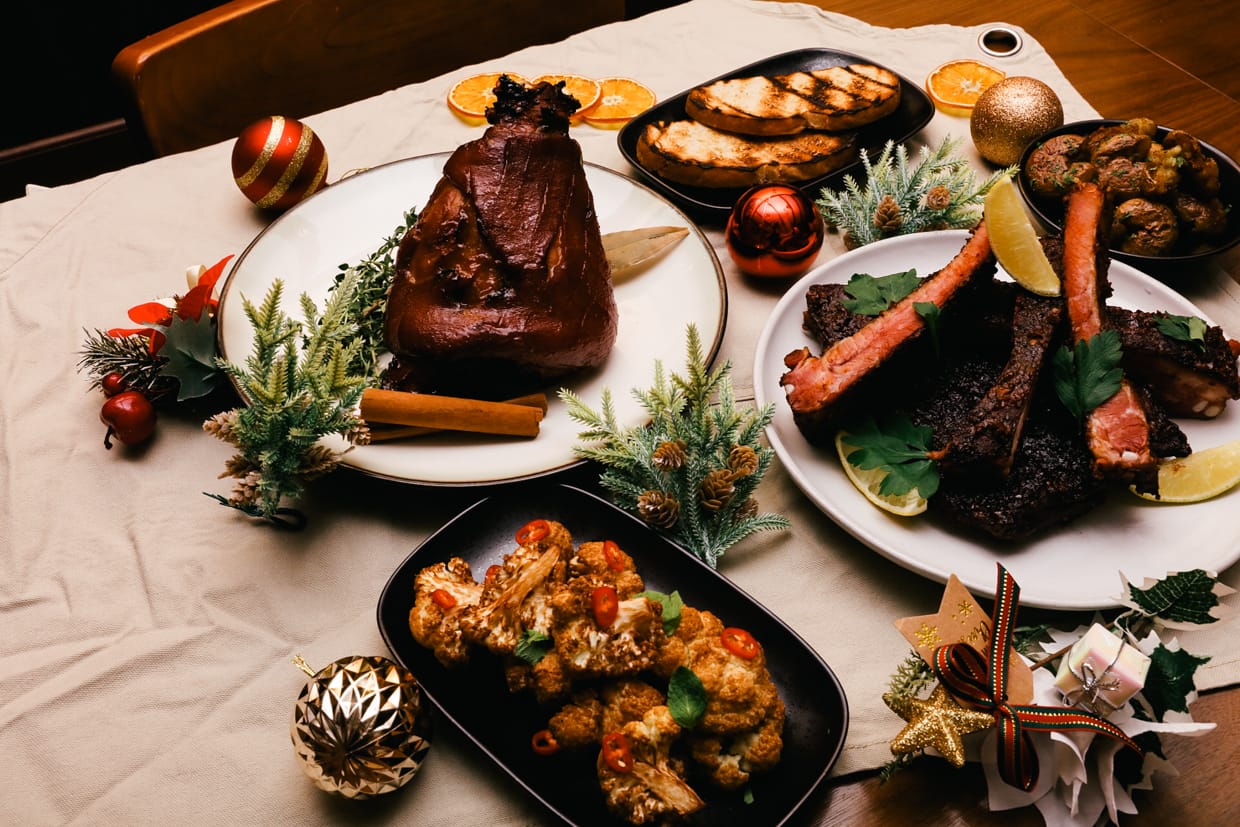 Keong Saik Road's craft beer bar has a special menu made just for the festive season. A family-style feast that will be available throughout all of December, large enough to feed six to eight people.
The end of the year is likely either when everyone you know is looking to make free time to enjoy themselves, and there's really nothing that's both convenient and enjoyable the way a grand, indulgent meal is. Especially if that meal includes butter roasted chicken, served with an aromatic scallion and ginger citronette, smoked pork ribs and pork knuckle ham, fresh greens, and roasted potatoes. Not to mention desserts like chocolate cookies filled with a velvety peanut butter frosting that'll go great with the many craft beers  available on tap.
Prices: $290 per package that feeds six to eight people. Reservations are required two days in advance.
The Guild is located at Keong Saik Rd 55, #01-01, Singapore 089158.
—
The Izakaya Before Christmas — Neon Pigeon



Speaking of Japanese cuisine, the second of Dandy Partnership's festive offerings come in the form of Neon Pigeon's speciality menu that lasts until the 25th of December.
Starters include the Tokyo Hummus, Soft Shell Crab Bao and Chargrilled Asparagus. Next is a choice of mains between Crispy Rolled Pork Belly or Salt-baked Red Snapper. For dessert, diners can choose between hazelnut chocolate mousse or sudachi cream with pink peppercorn. It'll be a very interesting festive experience should you dine here, as Neon Pigeon invokes the atmosphere of an izakaya, a Japaense tavern. It will be like a vacation away from home, right here at home.
Price: $350+ for a set menu that feeds four persons.
Neon Pigeon is located at 1 Keong Saik Road, Singapore 089109.
—
The Month-Long Mediterranean Goodness — Summerlong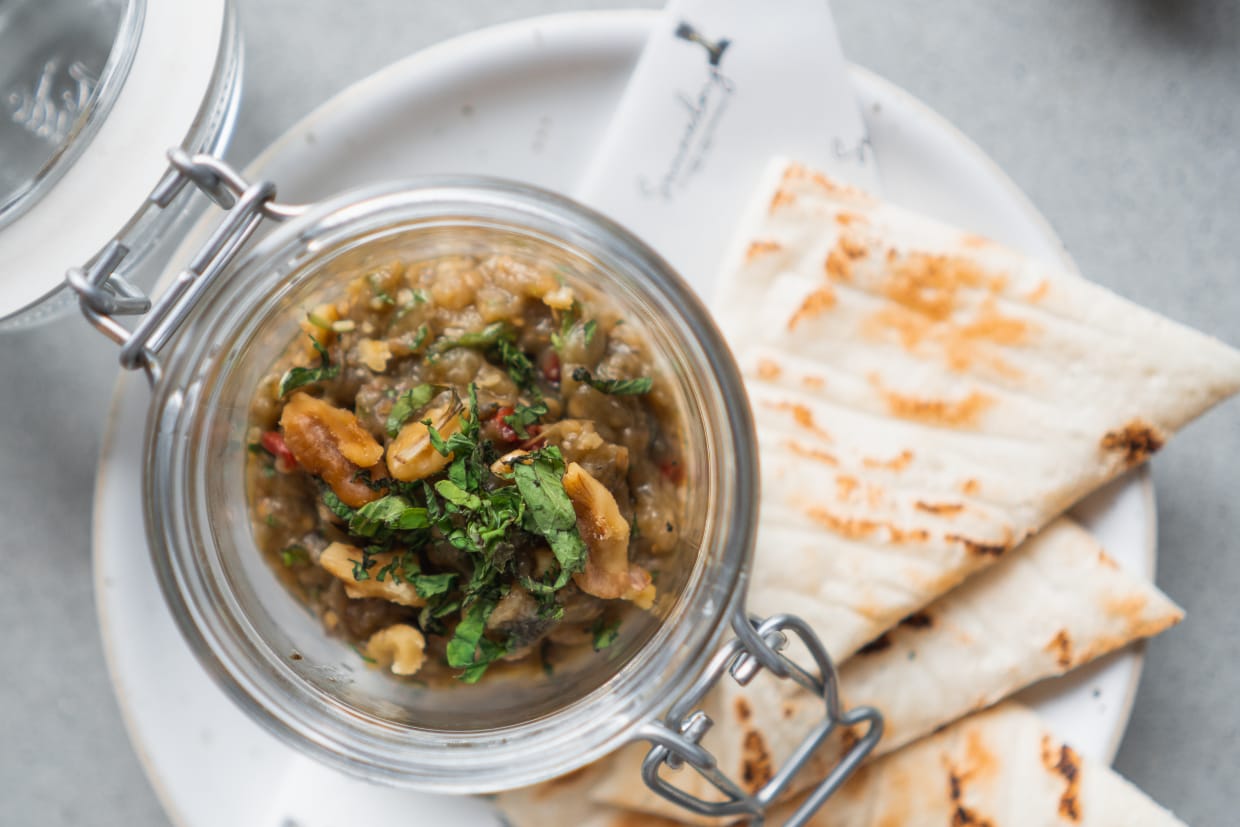 The third and final of Dandy Partnership's festive offerings allows you to experience a Mediterranean Christmas by the riverfront at Summerlong, catering to diners in groups of four and above from now until 31st December.
There is more to Mediterranean cuisine than just seafood, which this restaurant has in spades along with a variety of selections, but you will undoubtedly still find a relaxing atmosphere that is associated with the deep blue. The menu goes from smoked eggplant and Tzatziki dips, baby spinach salad, and the stuffed cabbage "Dolmadakia" before delving between the two mains, Roasted Leg of Lamb or Whole Grilled Seabream. The meal then concludes with a rich Traditional Baklava.
Price: $200+ for the set menu.
Summerlong is located at 60 Robertson Quay #01-04, Singapore 238252.
—
The One Stop Shop For Delicious Gifts — The Deli at Goodwood Park Hotel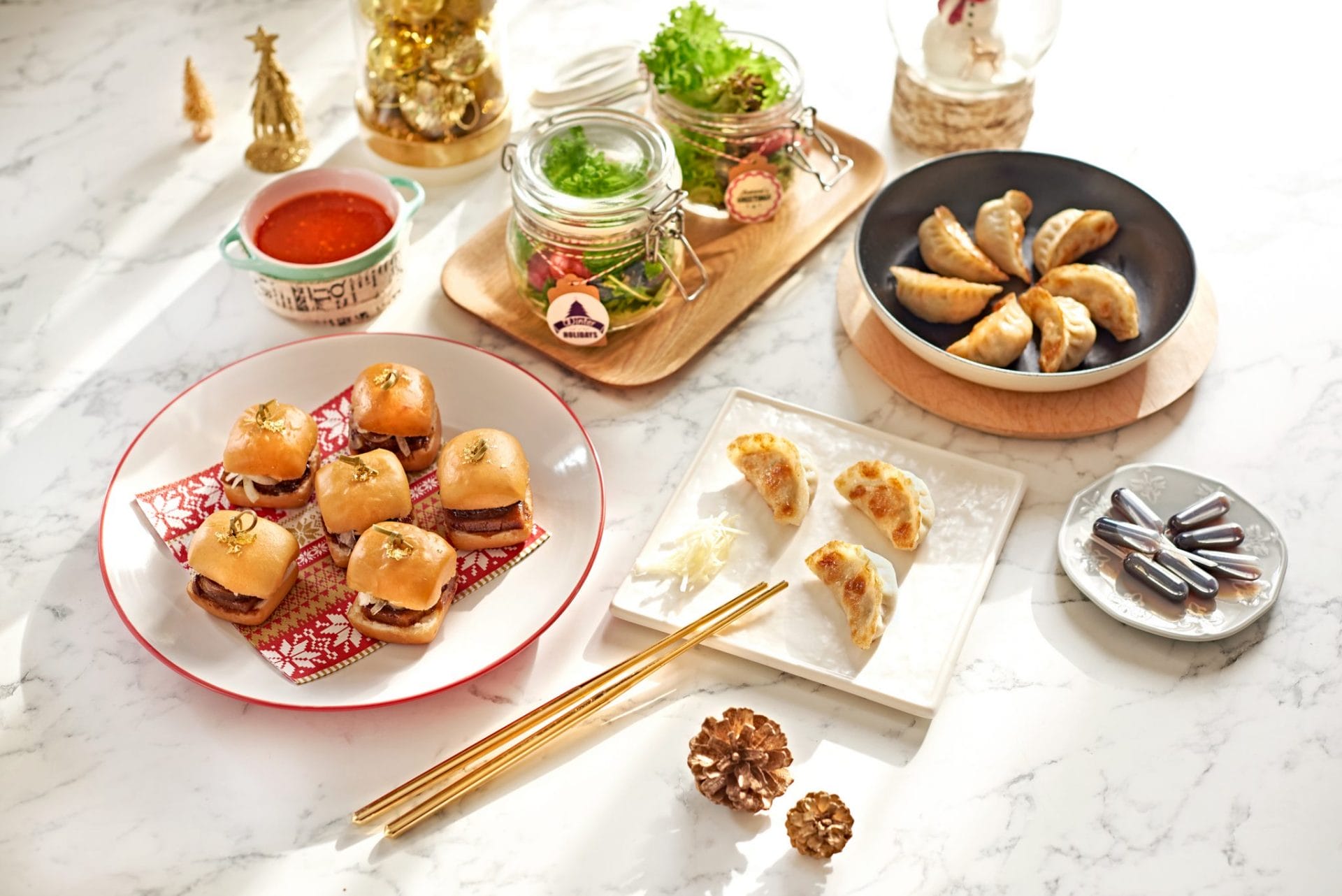 From today to the 26th of December, the 2019 Goodwood Park Hotel Christmas takeaway is introducing sweet delights such as the Whimsical Fairy Cake, Crystal Glacier Log Cake, and enticing Gingerbread Figurines. Drawing on the hotel's traditions of Asian-inspired Yuletide fare, they are busting out dishes such as Roasted Pandan Scented Turkey with Mantou Kaya Nibbles, and treats such as Turkey Mantou Slider and Pan-Fried Turkey.
Advance orders of five days are required, and guests may visit The Deli from 9am to 9pm daily to place their takeaway orders. Come in and out with an armful of holiday delights, and if you aren't completely keen on gorging all on your own, then you can give away these delicious package to friends and family as if you were Santa Claus.
Prices: Prices start at $36 for six pieces of Turkey Mantou Sliders to $82 for one kg of the Crystal Glacier Log Cake.
The Deli, Goodwood Park Hotel is located at 22 Scotts Road, Singapore 228221.
—
The Ottoman Delight — Fat Prince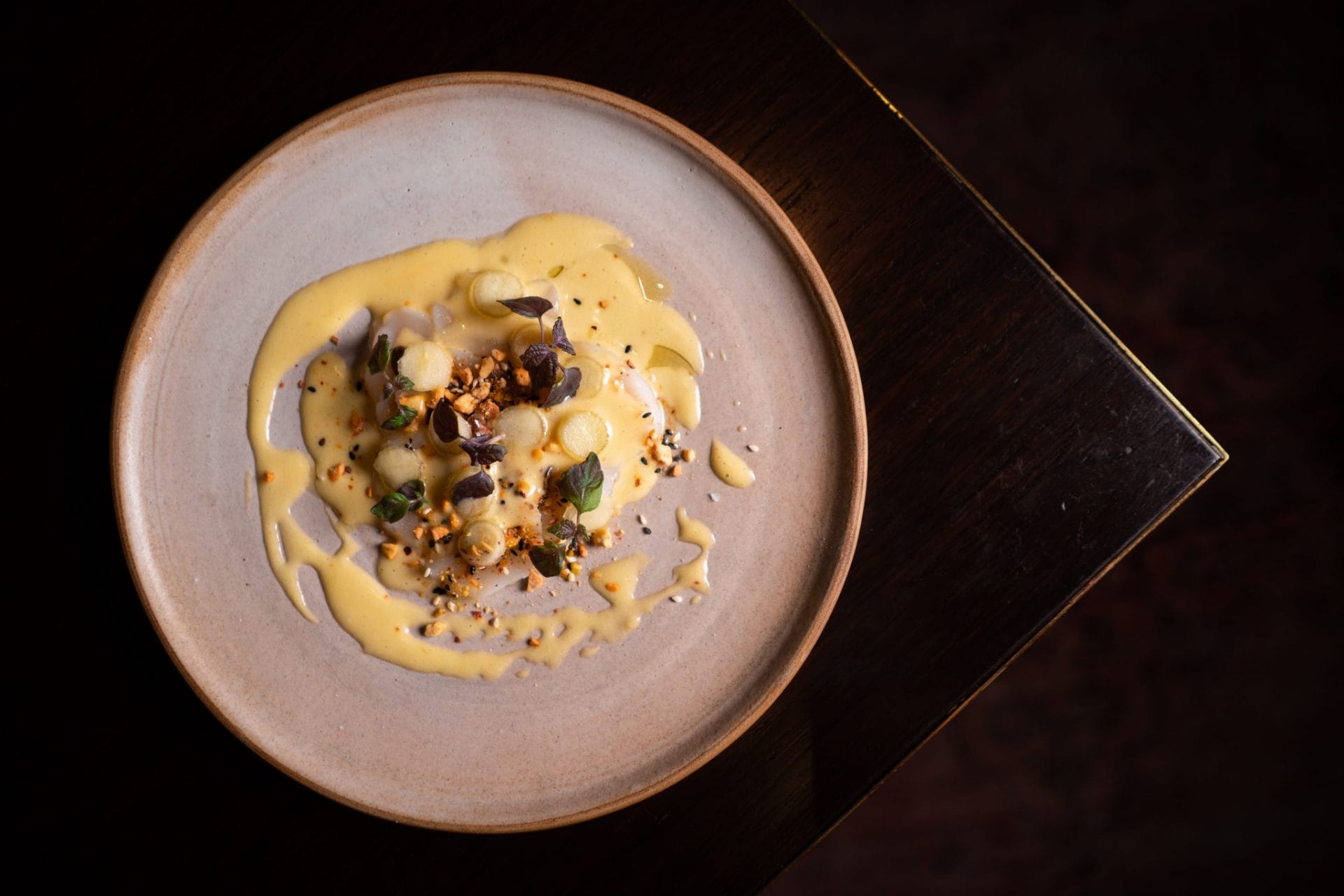 The first of festive offerings from the Dandy Partnership, Fat Prince will be offering Noël à la carte menu with a choice between the Hokkaido Scallop Crudo, served alongside smoked date puree and verbena poached apples, or the Ottomani Spiced Brisket with Ratte potatoes.
Complementing the savoury offering is chocolate and cardamom cake. Among the usual popular french and japanese dishes often advertised, Fat Prince's modern middle eastern menu might be something more rare to your palette. It is as integral to the variety of Singapore's meals as any other restaurant though, so you should take the time out to visit and have a meal.
Prices: Prices start at $24++ for the Hokkai Scallop Crudo to $65 for a whole Chocolate & Cardamom Cake.
Fat Prince is located at 48 Peck Seah Street, #01-01, Singapore 079319.
—
The Sky High Dining Experience — CÉ LA VI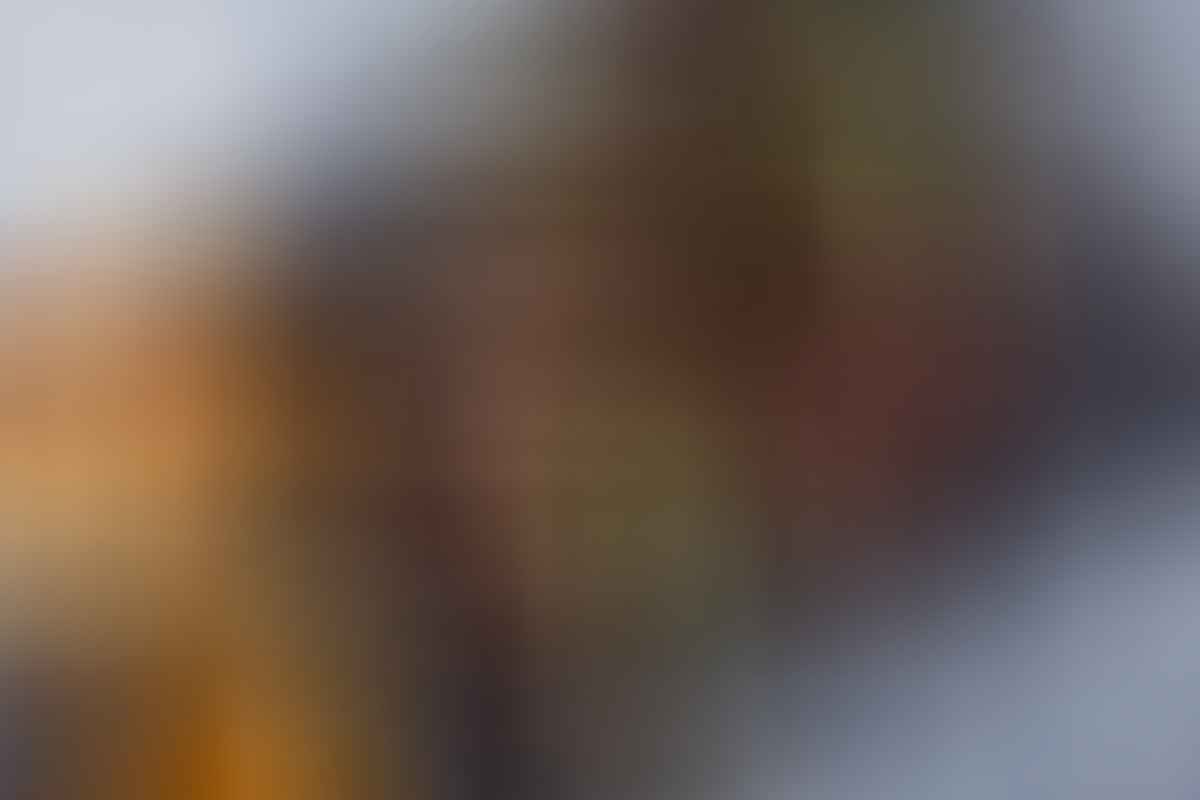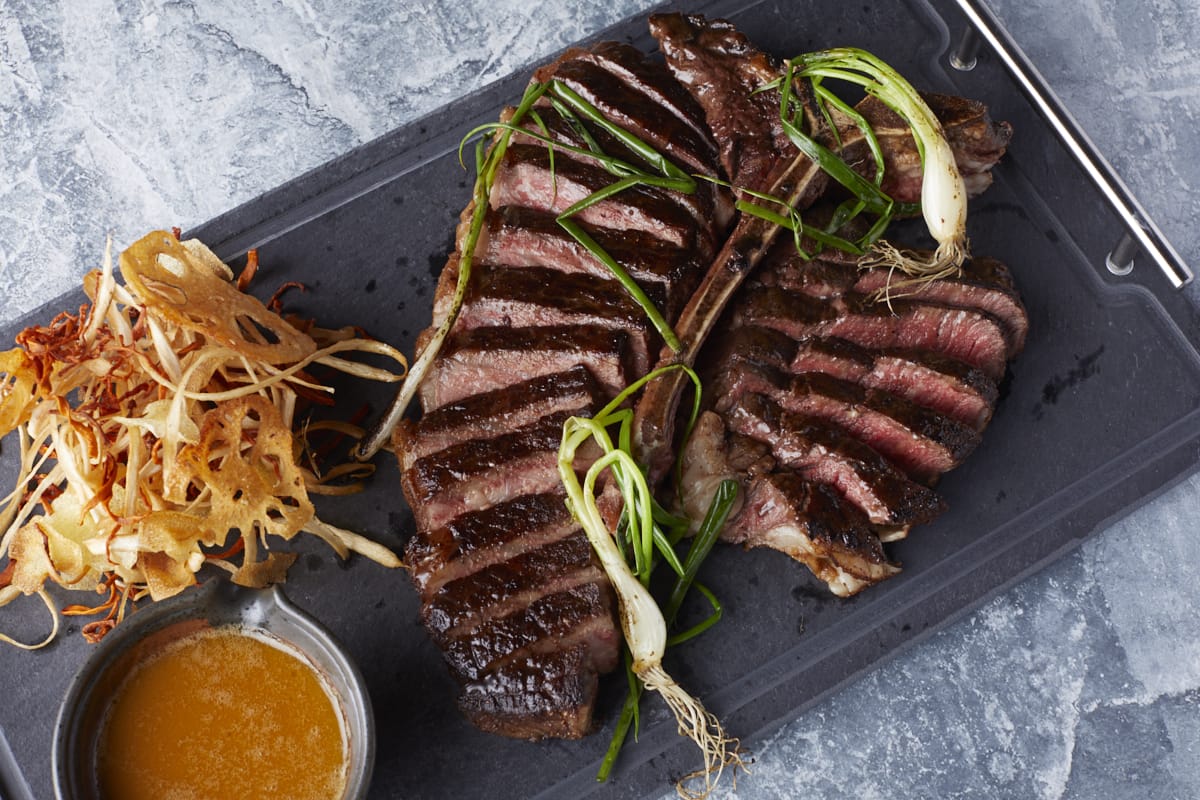 From now, all the way until 6 January, the luxurious restaurant and skybar CÉ LA VI has not one, but two festive menus in store, showcasing a refined touch on contemporary Asian cuisine. A lot of people these days might believe that they must look for exotic or foreign dishes when it comes to experiencing something 'special', but menus like CÉ LA VI's show that there is much variety to be found within our own regions as well.
The Lunch Set Menu begins with a choice of a parsnip and turmeric velouté with watercrest and kaffir lime oil dressing, or the wagyu beef tartare complete with youtiao. It then moves onto mains like pork plumawith charred green beans, and Wagyu Striploin. For a more extravagant meal, there is the Dinner Set Menu with steamed garoupa, ginger and leek gremolata, and desserts like pink guava cheesecake and caramel ice cream.
Prices: The Lunch Set Menu is $68+ for two-courses and at $78+ for three-course. The Dinner Set Menu is $178+.
CÉ LA VI is located at 1 Bayfront Avenue Hotel Tower 3, Level 57 Marina Bay Sands, SkyPark, Singapore 018971.
—
The Tuscan Special — MONTI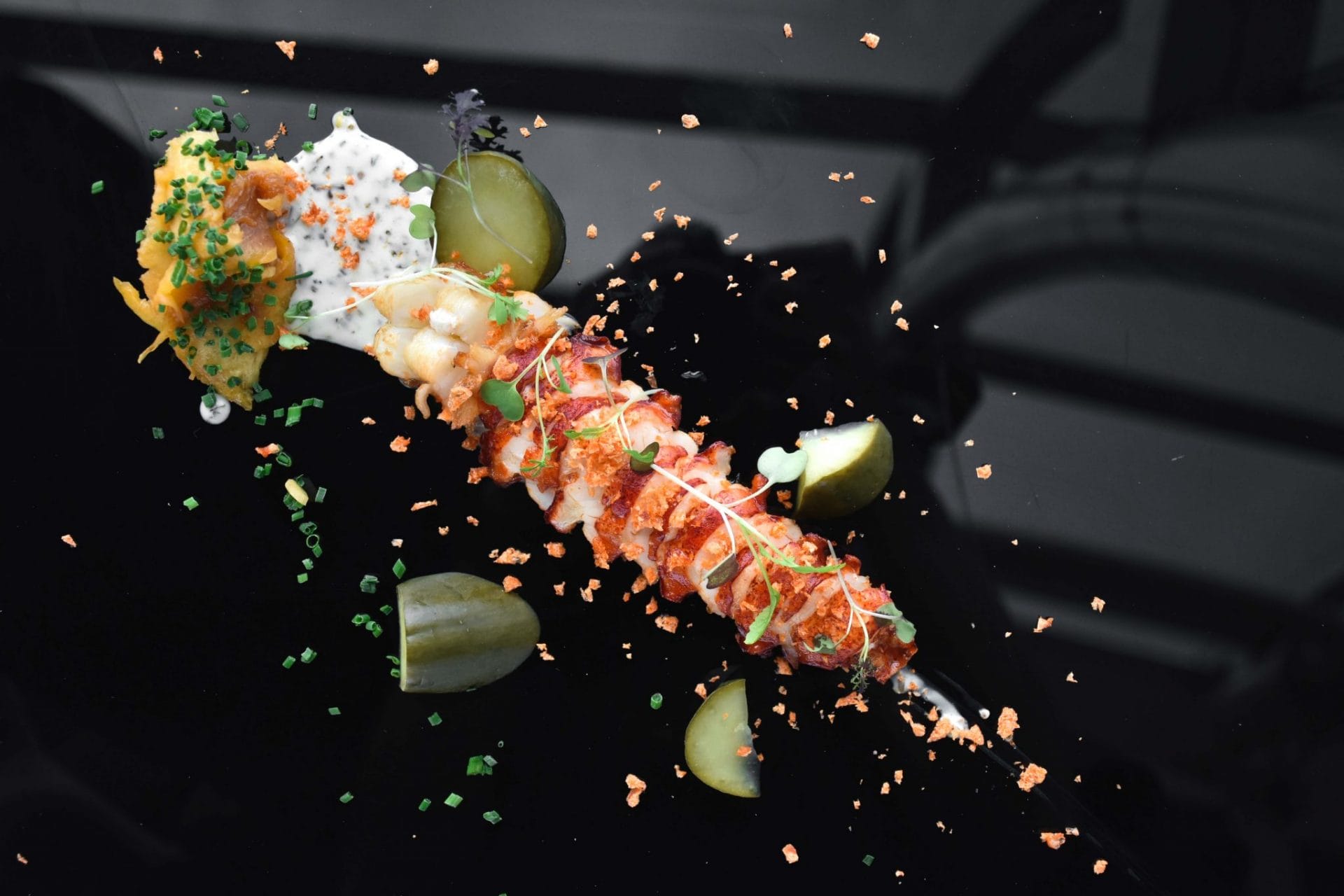 Marina Bay's most iconic social destination, the Tuscan restaurant MONTI presents a very merry menu from the 16th to the 25th of December. It might be considered a bit cliche to enjoy the bay's scenic waters whenever one is looking to make any occasion special, but the simple fact is that very little can beat the beauty of Marina Bay's waters, and you would be remiss not to also enjoy MONTI's 5-course Christmas Dinner while you're there.
The menu includes Porchetta Carpaccio, and Mayura Wagyu Tri Tip 'Rossini' served with buttery Foie Gras. Guests have the option to enjoy the Christmas menu at MONTI or on the Singapore Floating Donut for an extra special on-waters kind of meal.
Prices: $158++ per pax for 5-course dinner, $79++ per pax for kids.
MONTI is located at 82 Collyer Quay, Singapore 049327.
—
The  Yuletide Feast For Dinner — The Halia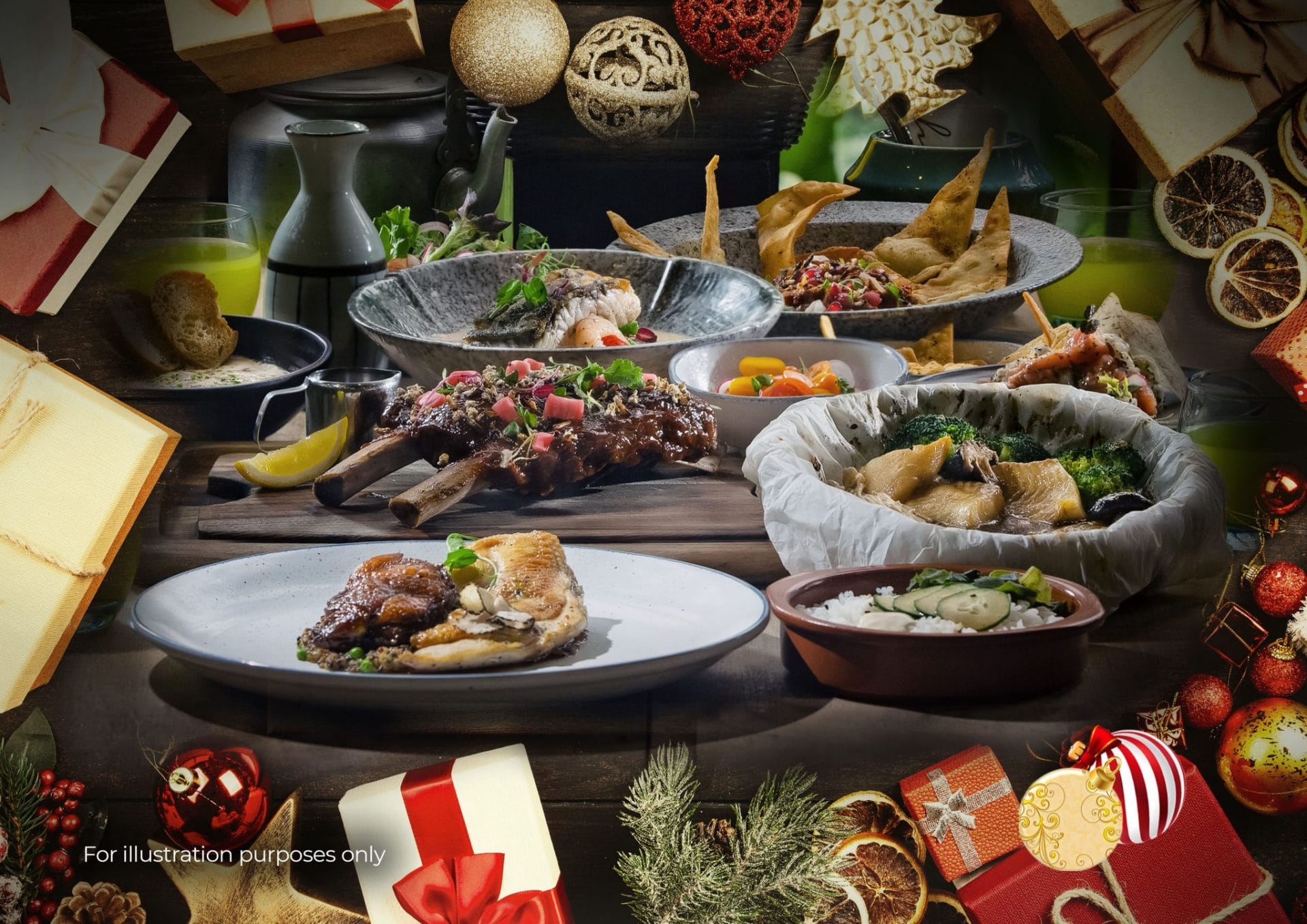 If you have treasured family and friends you want to bring together for a typical, but no less grand holiday dinner, you'd be hard-pressed to do better than The Halia's specially-curated Communal Feast Menu available exclusively until the end of December.
Enjoy the festive feasting with well-loved dishes such as the Grilled Barramundi Fillet served alongside a spiced black barley, coated with a thick butter chicken gravy, and Blackmore Wagyu Spare Rib. The festive menu will also feature off-the-menu dishes, including Irish Duck Breast and White Truffle Spaghettini of seasonal mushrooms. Bring together the people you care about for a dinner that feels straight out of a television holiday special.
Price: $260+ for the set menu.
The Halia is located at 1 Cluny Road, Ginger Garden, Singapore Botanic Gardens (via Tyersall Avenue), Singapore 259569. 
—
More Gifts From The Halia  — Provisions at SBG & Forest Pavilion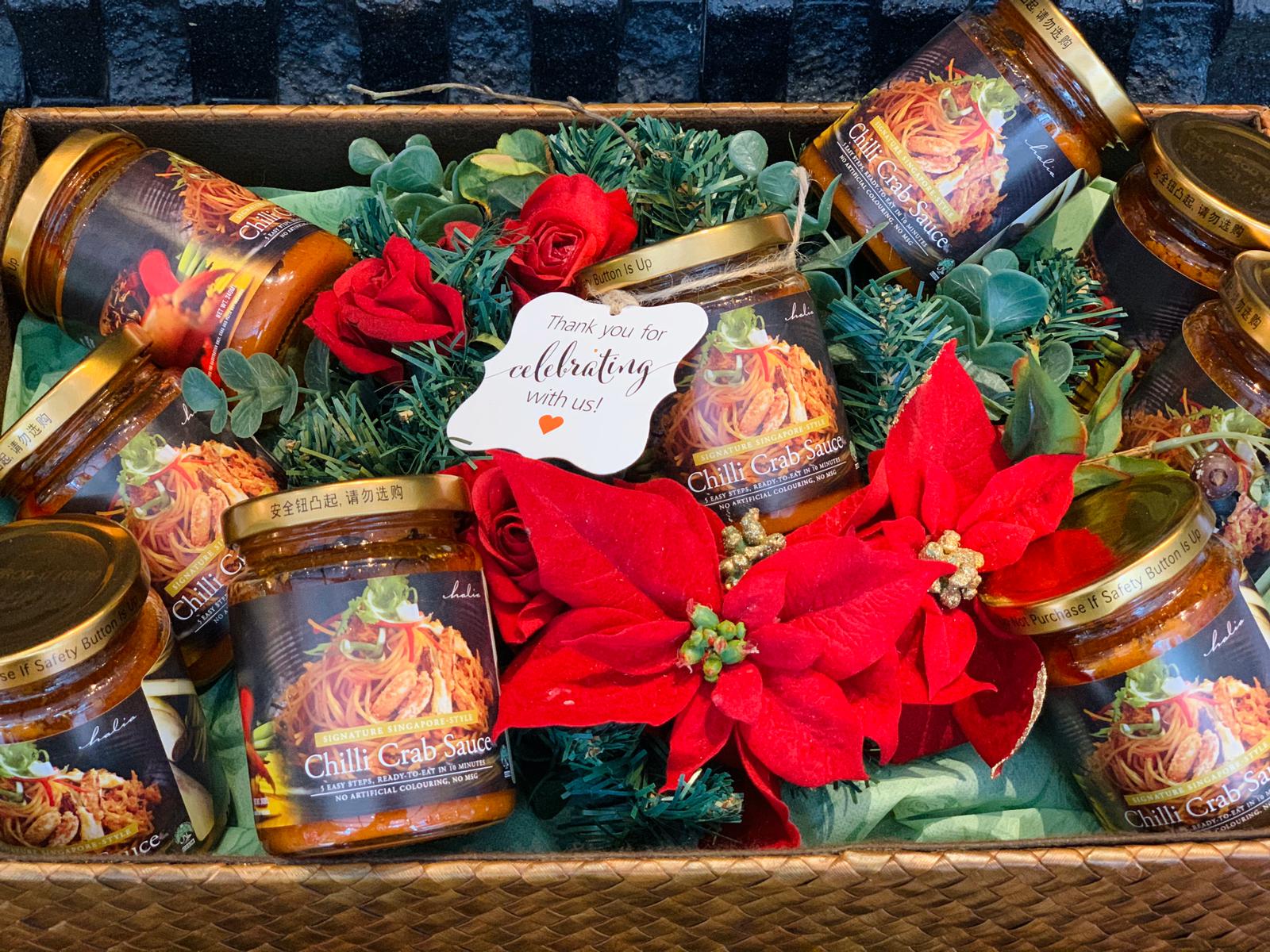 Not doing being generous during this season of giving, The Halia's Signature Series range of gourmet edibles will be available exclusively at Provisions at SBG and Forest Pavilion (Learning Forest), where visitors can enjoy up to 15% off when purchasing The Halia's Signature Chilli Crab Sauce or Ginger Pineapple Jam that are made in small batches to ensure restaurant-ready quality.
While spicy crab might be one of the last things that come to mind when it comes to 'holiday treats', the most important aspect is simply being able to sink your teeth into something truly delicious and luxurious.
Prices: 10% off  one item or 15% off  for 2 items.
SBG & Forest Pavilion is located at 1 Cluny Rd, Botanical Garden, Singapore 259569.
—
---