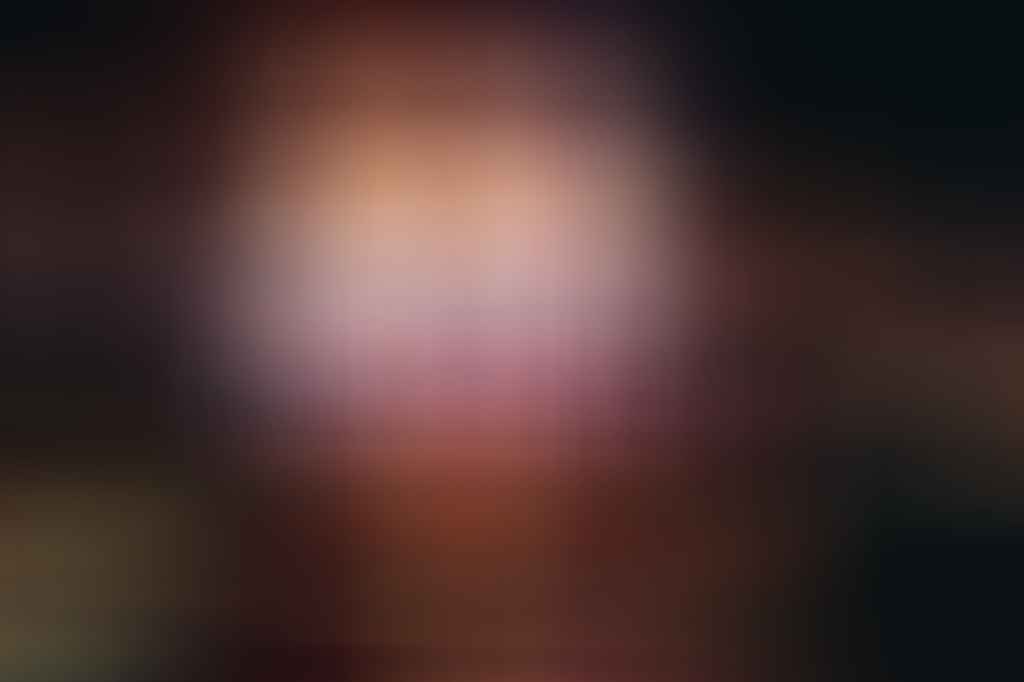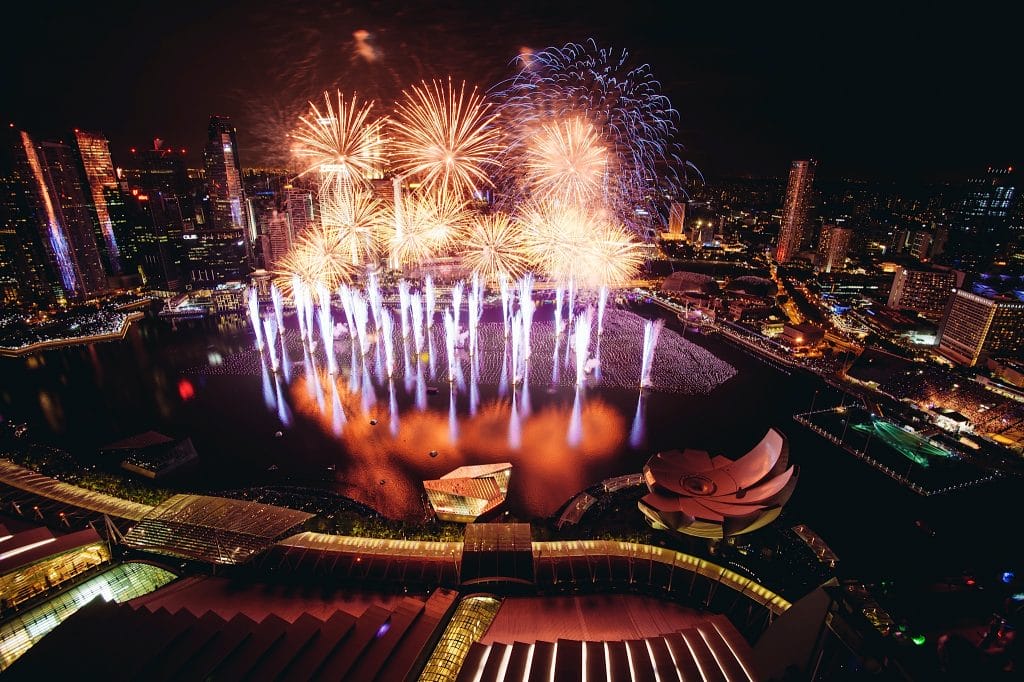 The funny thing about partying on New Year's Eve is that after a certain age, your threshold for partying kicks in like Benjamin Button. But, instead of becoming more handsome or resilient to really hanging till six a.m., you'll probably only be able to stay up till 12am — to attempt replying everybody on WhatsApp with a "Happy New Year! :)".
Here at Men's Folio though, we believe that the best way to fight off the hands of time is to get out, stay out, and have enough bank to withstand an $80 Grabcar ride home — this is why we've curated 10 places to head out this New Year's Eve. Opt to party till six a.m., drink free flow champagne for three hours, or watch a snake charmer breathe fire. The ball's in your court.
Pictred Above: CÉ LA VI
Countdown to New Year at Singapore's most iconic rooftop destination (don't just take it from us, our media friends said so too). Indulge in a variety of celebratory experiences across the venue, including specially curated culinary offerings at the restaurant like Black Truffle Glazed Octopus accompanied with potato salad, and Maine Lobster drizzled in salted egg yolk and coconut cream.
There is live atmospheric music provided by an in-house band at the SkyBar, and a high energy themed party at the Club Lounge.
The Highlight: The dinner at the restaurant will be accompanied with a performance from dancers. The club lounge's themed event has party goers capturing the last moments of 2019 with snake charming and fire-breathing spectacles.
The Damage: The entry voucher for the Skybar is $98.  Seating for the Restaurant's Seven Course Menu from 5.30p.m. to 8.30p.m. is $298++ and from 9p.m. to 12a.m. is $398++.  Entry into the Club Lounge is $138.
CÉ LA VI Singapore is located at 1 Bayfront Avenue Hotel Tower 3, Level 57 Marina Bay Sands, SkyPark 018971.
—
Bar Canary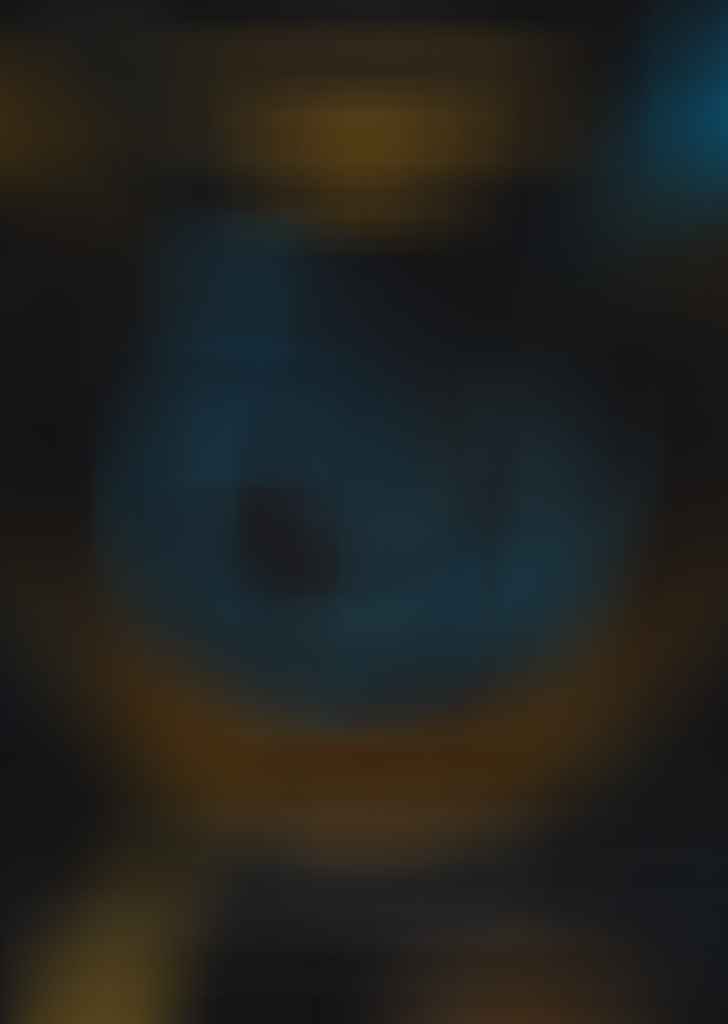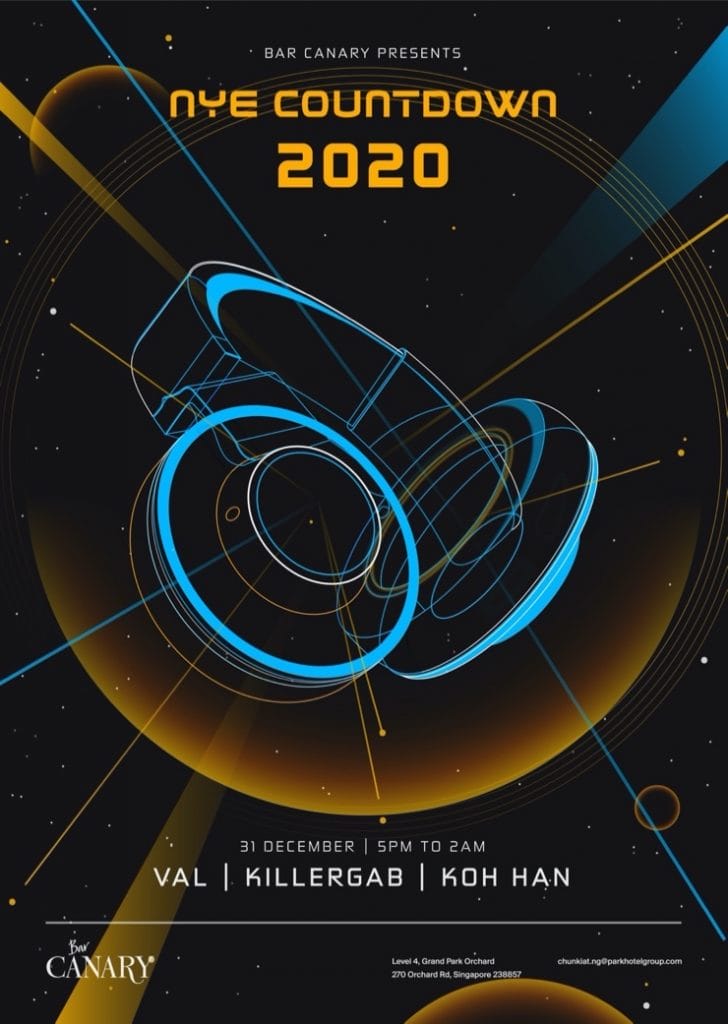 Bar Canary will be holding what it claims to be the ultimate New Year's Eve Countdown Party. Kicking things off at five p.m., you'll be greeting the new year with bubbly cocktail bottles (Editor: that's seven hours of drinking!) while basking in the tropical ambience of the rooftop bar.

The Highlight: Ringing in the year for Bar Canary will be local DJs Val, Killergab and Koh Han, all of whom will be helming the decks on New Year's Eve playing hip-hop beats and other modern hits.
The Damage: There are three different packages for entry — four persons for $438+, eight persons for $788+ and 12 persons for $1088+. Congrats on having more friends than us.
Bar Canary is located at 270 Orchard Rd, 4th floor, Singapore 238857. 
—
Bar Rouge




Bar Rouge will be heading to the clouds with a stratospheric party called Electric Sky from 10p.m. to 6a.m., and as its name suggests, will be lighting up the sky with a fireworks display from its 71st storey perch atop Singapore's tallest hotel. Be sure to keep in mind that the dress theme is "Midnight Blue" which means different hues of blue to usher in the new year.

The Highlight: The stars of Bar Rouge's lineup of  local DJs and performers include Kenneth F from the start, to Styluxtakut, Rattle, and Fadille from 10p.m. until morning (seriously, it's a Bar Rouge party), playing popular hits and club music.
The Damage: Pre-sale tickets are $68 and event day tickets are $88.
Bar Rouge is located at 2 Stamford Rd, #71-01, Singapore 178882.
—
NINETEEN80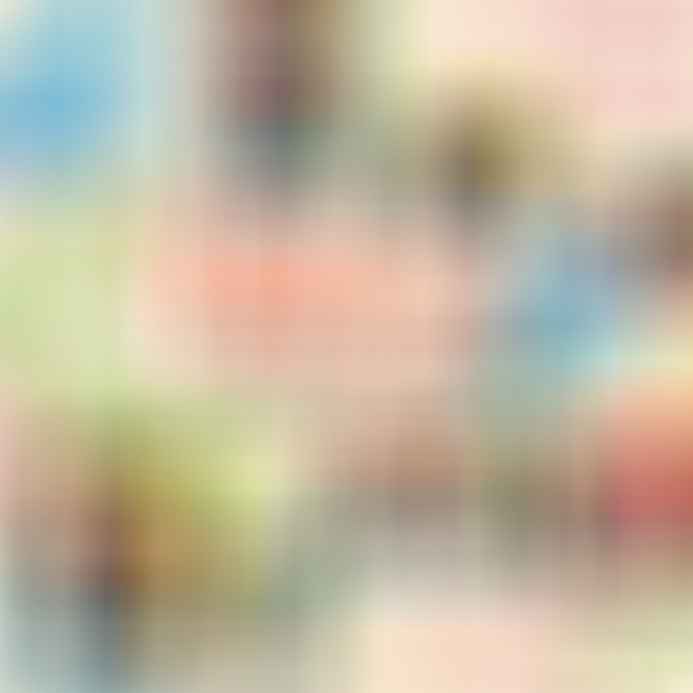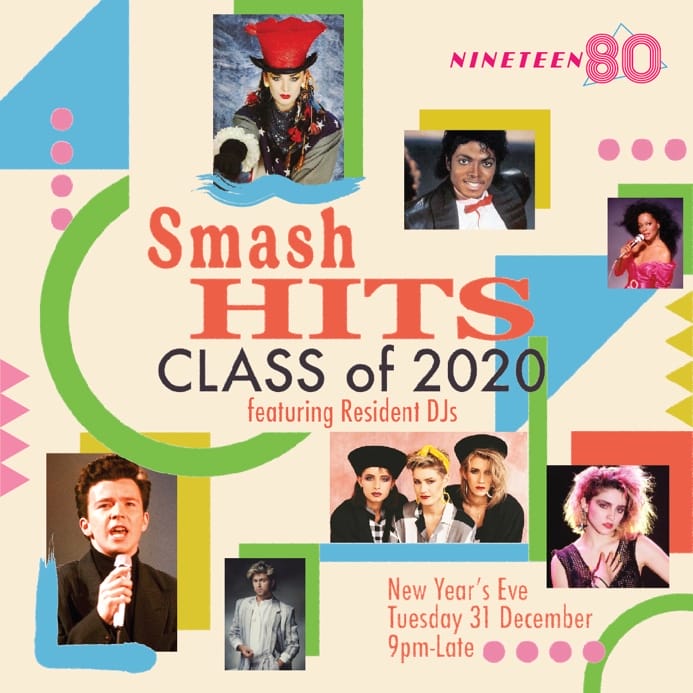 The retro bar and discotheque is holding a special event on December 31 with Smash Hits: Class of 2020 — New Year's Eve Party. Celebrate your way into the new decade while enjoying the old hits from the likes of Michael Jackson (Annie, are you okay?) and Cyndi Lauper (Girls just wanna have fun…damental rights!).
The Highlight: At the helm of the party are the establishment's ever reliable resident DJs, performing the best of hits from 80s to 00s.
The Damage: Early-bird tickets can be ordered online for $35. Tickets on event-day will cost $40.
NINETEEN80 is located at 21 Tanjong Pagar Rd, #01-05, Singapore 088444.
—
MONTI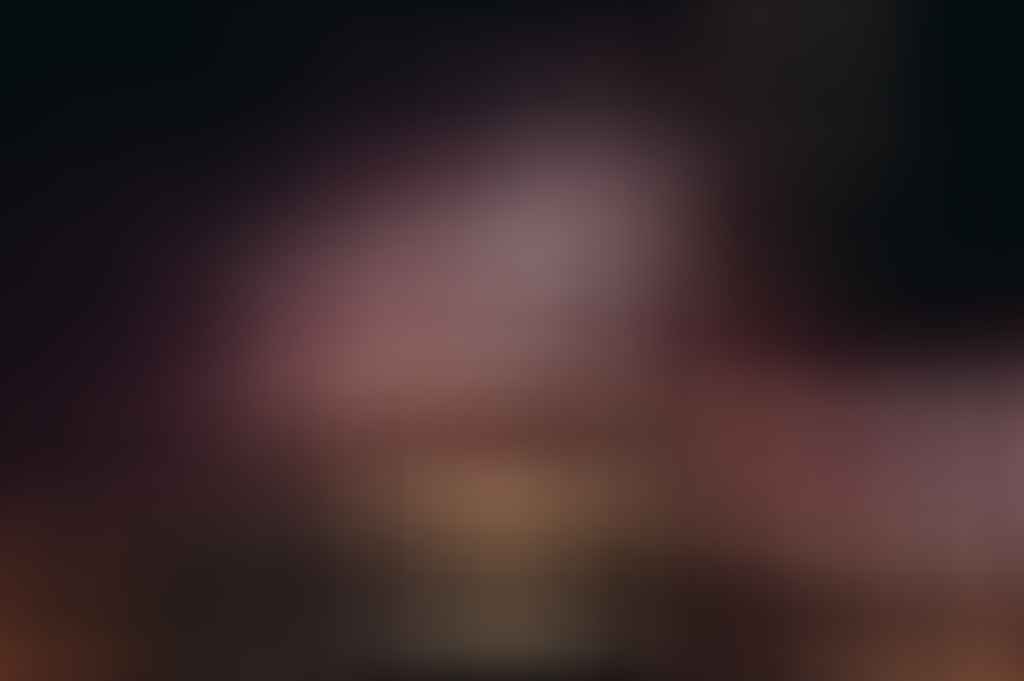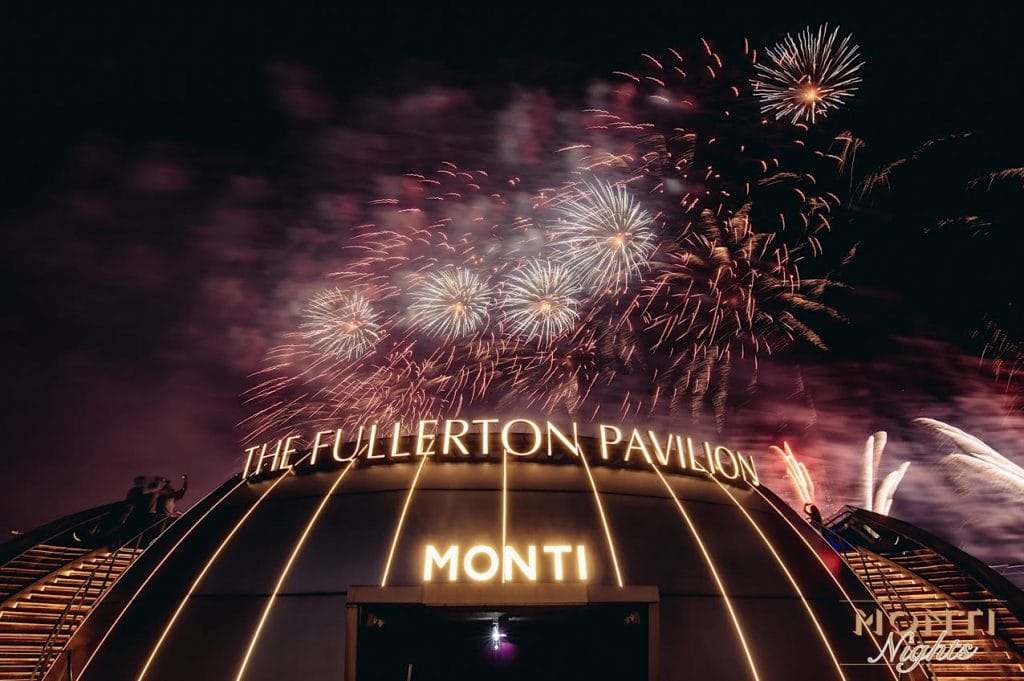 Marina Bay's most iconic social destination (shout out Singapore Social for ignoring it) and Tuscan restaurant presents The Gold & Glitter Soiree: A NYE Celebration by the Bay. Welcome 2020 with a sparkling, all-evening and all-night affair that combines elegantly curated Tuscan-Italian set dinners featuring dishes such as Red Sicilian Prawn Carpaccio, agnolotti, and braised beef short ribs. It is all topped off with a stunning countdown by the bay, and an upscale afterparty.

The Highlight: The backdrop of the night is the sunwashed waters of Marina Bay, 360° views of the cityscape, and then the skies will light up with an 80-minute annual fireworks spectacle.
The Damage: From five p.m. to nine p.m., entry is $78++ and includes two complimentary drinks. From nine p.m. to 12a.m., entry is $128++ and includes two complimentary drinks, or $318++ with three hours of free flow champagne.
MONTI is located at 82 Collyer Quay, Singapore 049327.
—
Pinball Wizard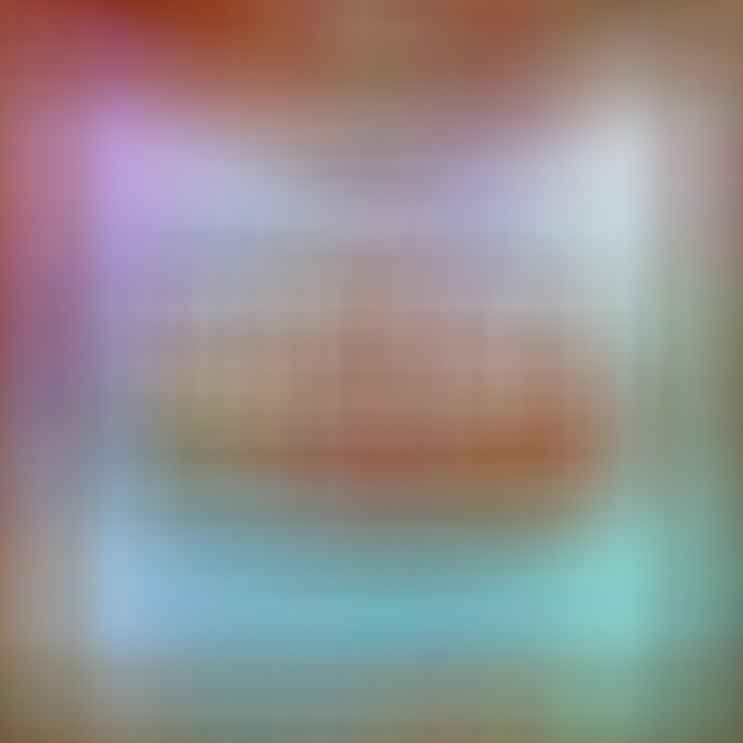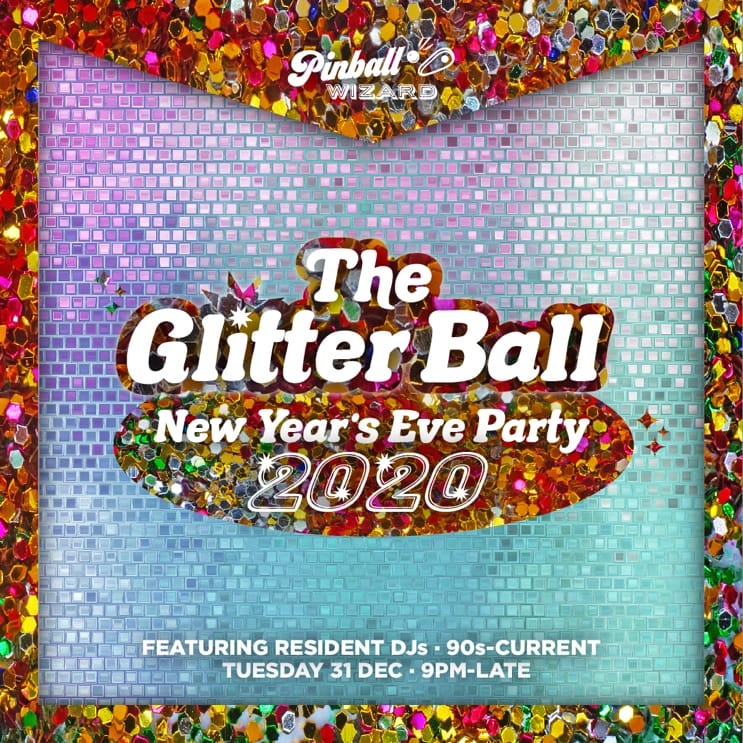 Razzle and dazzle in the new decade with The Glitter Ball, Pinball Wizard's New Year's Eve party. Indulge in glittery goodness and gleaming pinball lights while enjoying popular sing-along tunes from the nineties to noughties far into the new year.

The Highlight: Performing on the special day will the establishment's local resident DJs such as Eatmepoptart stalwart Weelikeme, Ollie'des, YA5TH and Bobos.
The Damage: Limited early-bird tickets cost $18.
Pinball Wizard is located at 1 Rochor Canal Rd, #B1-29 Sim Lim Square, Singapore 188504.
—
Smoke & Mirrors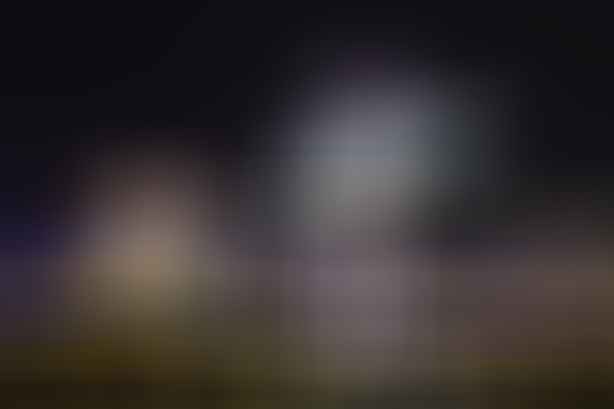 This destination rooftop bar will be hosting an Indulgence Party from 6p.m. to 9p.m., featuring free-flow beverages and Chef Armando's live dinner buffet, starting off with a D.I.Y. Salad Bar and Chickpea, Cabbage and Garlic Soup before moving to the Mains with Boston Lobsters, Clams, Mussels and Prawns, and all alongside a variety of drinks like sparkling or still wine, and Star of Bombay Gin Tonics.
From 10p.m. to three a.m., the event shifts to its New Year's Eve Fiesta, counting down to midnight with an amazing view of fireworks set against the Singapore skyline.

The Highlight: Two table packages are also available for groups at either the outdoor terrace with prime views of the breathtaking firework display, or the indoor lounge for more intimate gatherings. Guests who join for the Indulgence party will enjoy 10% off party tickets and packages for the New Year's Eve Fiesta.
The Damage: Tickets for the Indulgence Party cost $158+ per person. Standing tickets for the New Year's Eve Fiesta cost $220+ per person.
Smoke & Mirrors is located at 1 St. Andrew's Road, #06-01 National Gallery Singapore, 178957.
—
The Guild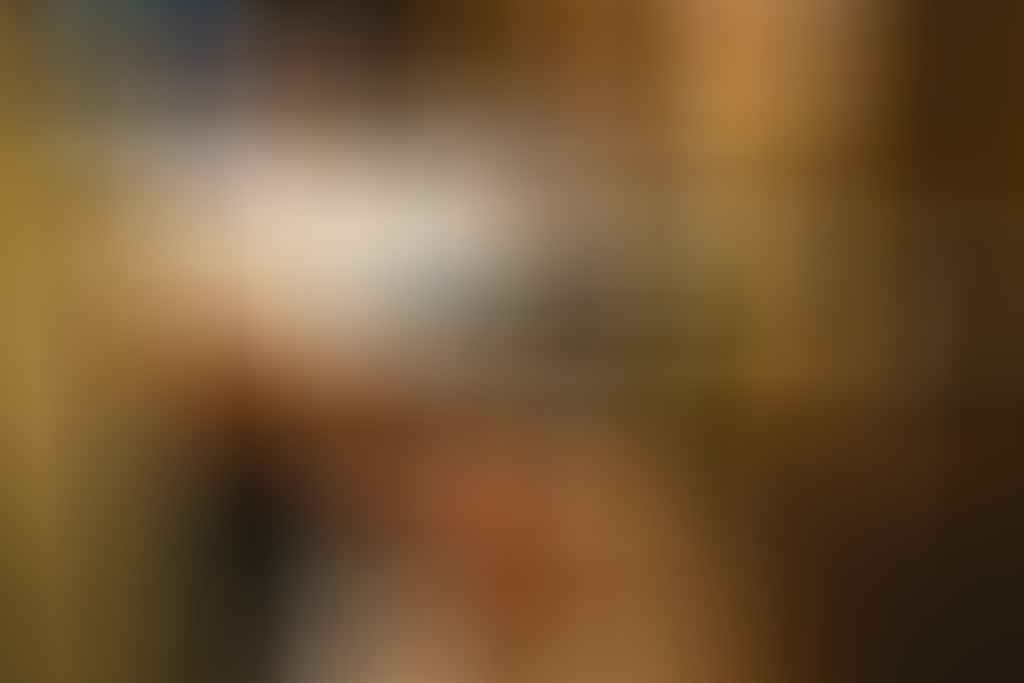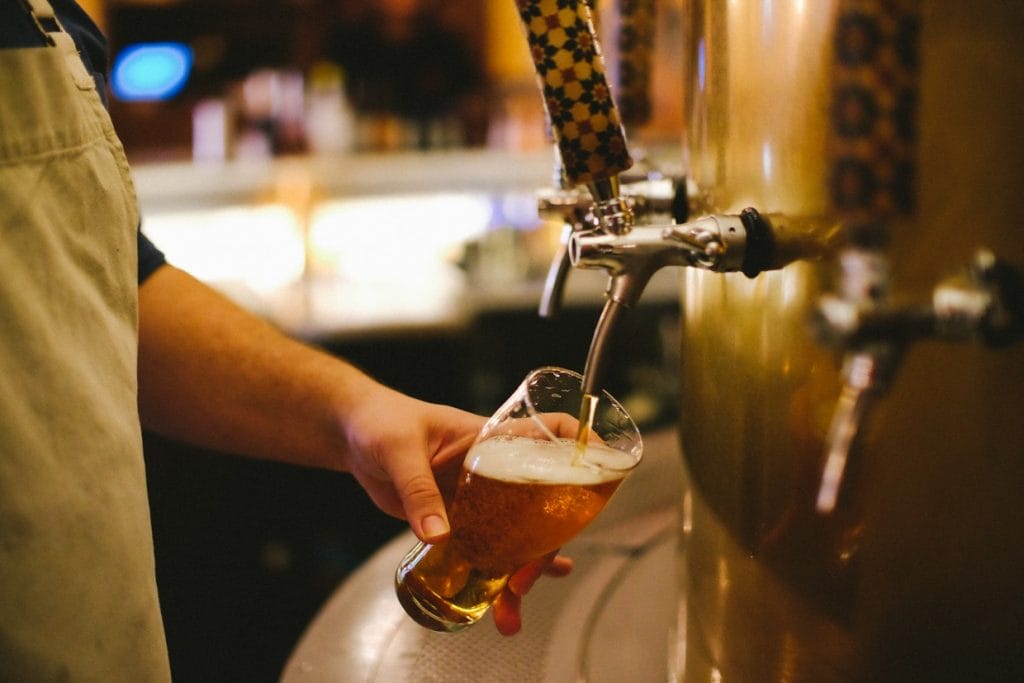 Keong Saik Road's only craft beer bar is celebrating both Christmas bells and the new year with promotions and menu specialties featuring special peers. There are unique beer deals everyday from the first to 24 December all-day long, but come by on 31 December for a toast to the New Year. Or 20. 

The Highlight: The extensive list of craft beers on New Year's Eve includes top brews and local favourites such as Juicy Manusi with Cha Chaan Teng Gose and aperol, Vincenzo with lillet, Singapore Handshake of Young Master's Pale Ale and a shot of gin.
The Damage: On New Year's Eve, all beverages will be 15% off  until closing at 9:30p.m.
The Guild is located at 55 Keong Saik Road, #01-01, Singapore 089158.
—
Zafferano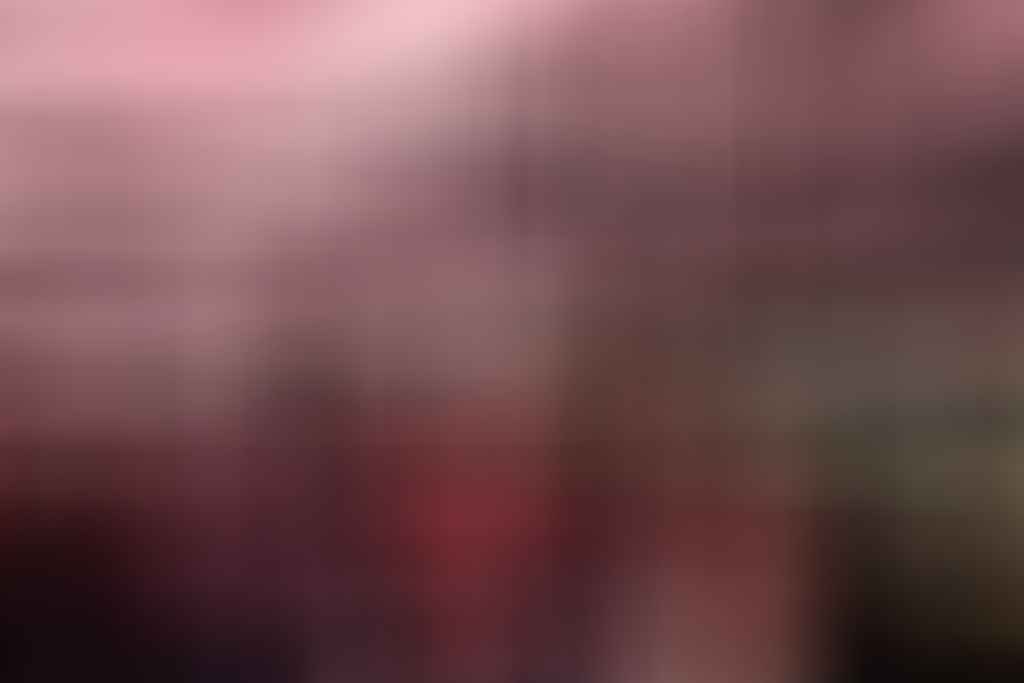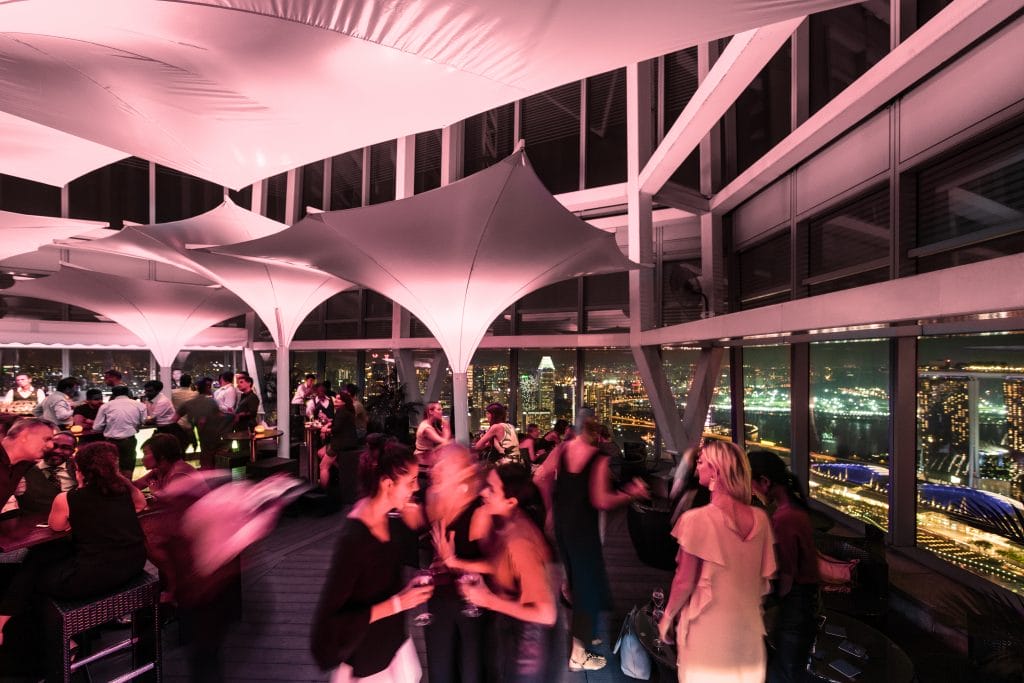 The Italian Restaurant and Lounge has several delightful offers, not only Christmas, but for New Year's Eve. It's New Year's Eve Sunset Dinner that begins at 5:30p.m. features a three-course Sunset Dinner Menu with red prawn, house-made lobster ravioli and black truffle.
At 9.00p.m., a four-course Gala Dinner begin, featuring heirloom cauliflower, egg "milanese" style, and potato mousseline. From 8:30p.m. till late is the Countdown to 2020 at the Terrace Lounge with an unlimited pouring of Champagne, house wines, spirits, and beer until 11p.m.

The Highlight: Zafferano's resident DJ will be performing during the countdown on Terrace Lounge until late. You can dish out some moves if you're not also stuffing your face that is.
The Damage: The Sunset Dinner is available at $98++ per person while the Gala Dinner is priced at $450++ per person. The Countdown to 2020 at Terrace Lounge will cost $250++ per person.
Zafferano is located at 10 Collyer Quay, Singapore 049315.
—
Zouk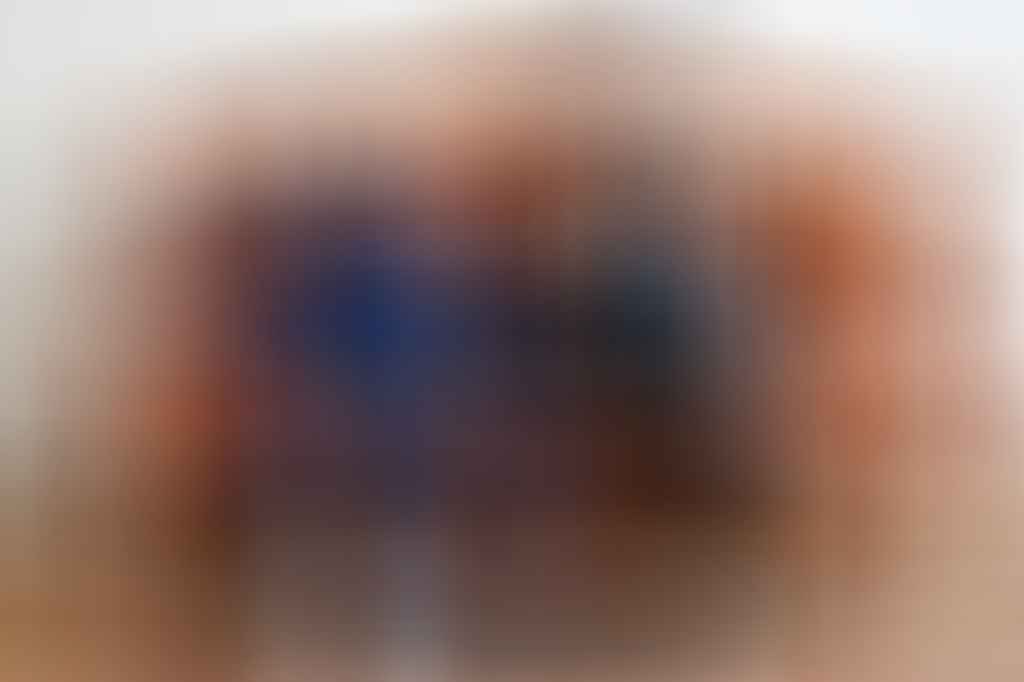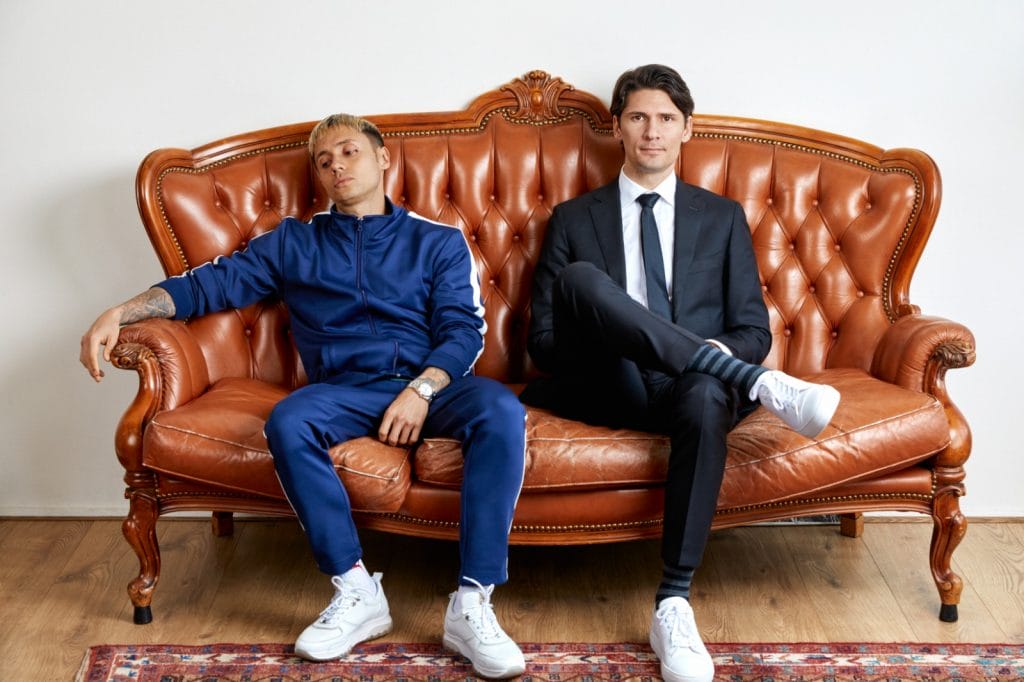 The leading dance institution and club destination will have many highlights during the whole of December, but on New Year's Eve they will be holding a party in their superclub from evening until late.

The Highlight: The highlight of New Year's Eve are the Bassjackers, who exploded globably into the scene in 2011 with their hit 'Mush Mush'. They will be supported by local resident DJs Jeremy Boon & Hong, all playing high-energy electronic beats.
The Damage: Admissions for non-members are $35 for Ladies and $45 for Men.
Zouk is located at 3C River Valley Road, Clarke Quay, #01-05 to #02-06, The Cannery, 179022.
---