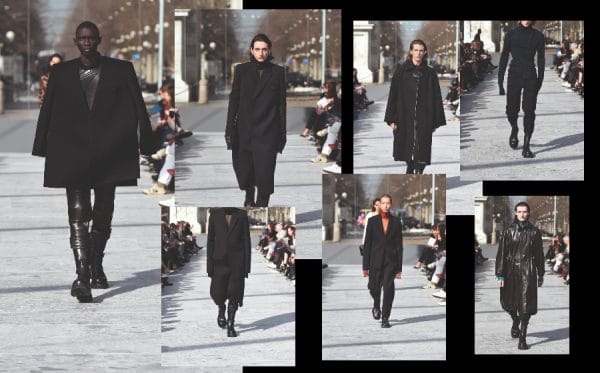 When Daniel Lee's first collection for Bottega Veneta hit the Internet and stores, he immediately made clear his vision for the house's big new ideas – slim tailoring, knee-hitting coats, louche pants, chunky shoes, and an imaginative take on the iconic Intrecciato weave. 
As today's world whirls wildly with political strife and the appropriate buzzword for dressing and living seems to be "discreet", Lee's Fall/Winter '19 collection for the Italian house is what the modern consumer hankers for – practical solutions for easy mobility. 
That said, mobility in today's context does not mean the constant checking of our mobile phones, rather, it is about the constant hustle, as we shuttle from one place to another, country to country, sometimes in less than a day. Our wardrobes, in turn, have to reflect the no-frills sensibility just like the ones that Bottega Veneta's FW '19 collection has.
—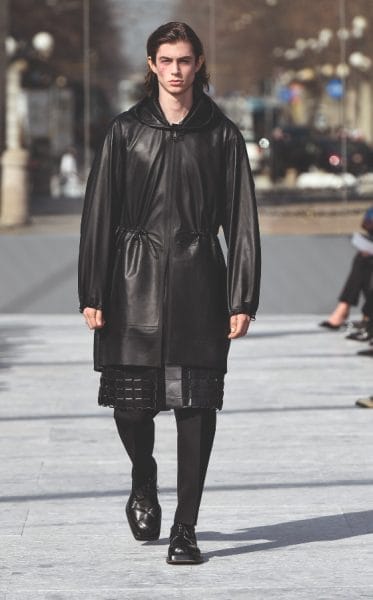 Practicality begins with the no-nonsense cloak-like coats that can be thrown on whenever one has less than a minute to get dressed; two-piece suits that are cut in roomy silhouettes, which make them office-appropriate or great separates to be easily paired with other casual pieces; and ribbed knitwear with cut-outs on its chest or tearaway neckline that are the new if-you-know-you-know way of displaying one's discerning taste. 

Everything that is described above points to a no-brainer, do-no-wrong approach to dressing that caters to various lifestyles and whatever modern living might entail. 
—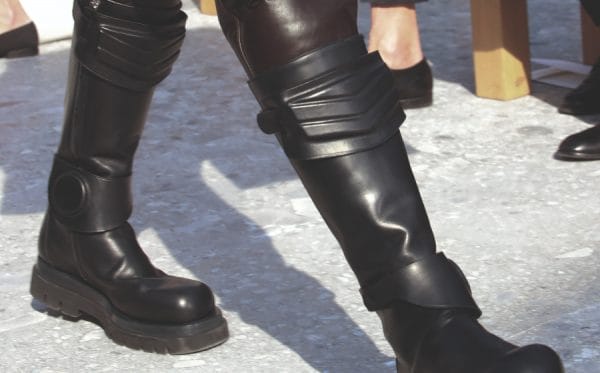 Lee might have predicted the conflicts and attacks that would happen during the month of the Fall/Winter '19 showing as his footwear highlight is a pair of Robocop-esque boots – in-built with an ankle strap, a shin guard, and also rise to the mid shins. They may be unable to protect one from data leaks, but they can pretty much shield the wearer from anything else the world throws at him. 
"Strength, sensuality, being in the moment. Bottega Veneta is about defining a point of view, a new way of seeing subtle individuality, and then subverting that status," shares Lee. The future of the world seems uncertain today, but we can confidently say that the maison's future is in Lee's good hands. 
---