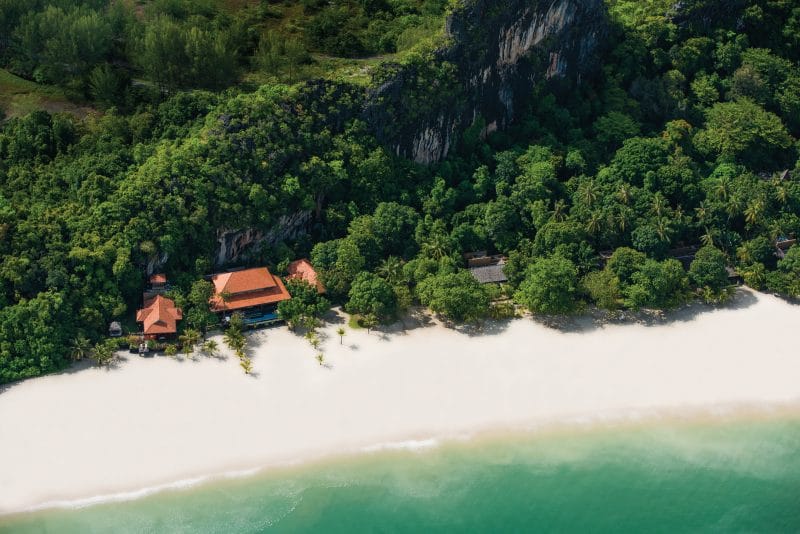 There're many ways to spend two hours — a movie (A-a-a-a-Avengers assemble!), nice dinner with a view or if you're like us, whisk away to an island paradise. When Bali and Phuket don't cut it anymore with its gentrification, we'd like to introduce you to the Four Seasons Resort Langkawi. The island is duty free (booze + sand + sea = good times), the resort has everything for a good time regardless if you're a baby boomer or a Gen Y-er (infinity pools! massages! safari tours!) and the resort is just two hours away from Singapore.
Read on to find out what makes it a champion amongst the competition because this particular one is the place you'd want to spend the upcoming holidays at.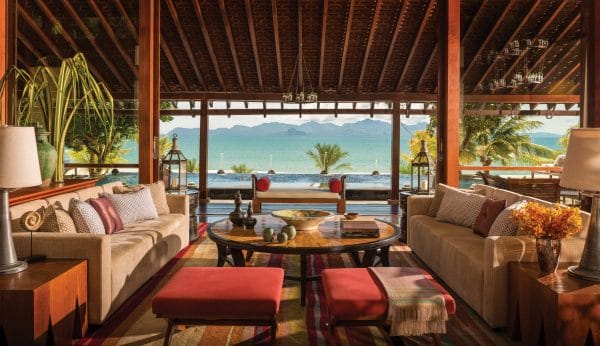 It's tucked away in a UNESCO World Park.
Located along a wide, white sand beach, the resort — tucked within a UNESCO World Park — Four Seasons Resort Langkawi is backed by ancient limestone caves and cliffs that are covered in thick tropical vegetation as well as offers mysterious mangroves waiting to be explored. That is, of course, if you're not basking in the afternoon sun while getting enchanted by the infinite Andaman Sea horizon.
It's designed by the king of beach resort design.
The 48-acre resort reveals a fascinating mix of Moroccan and traditional Malay architecture. Opened in 2005, it has undergone major renovation by designer Bill Bensley — the wood-beamed ceilings and teak floors are paired with bold blue accents walls and its interior is decorated with local craftsmanship, exhibiting the marriage of the old with Bensley's modern eclectic style. Strolling along the cobbled pathways of the incredibly serene resort,  you can hear hornbills tapping away and dusky leaf monkeys running, climbing and leaping on the branches of the towering trees.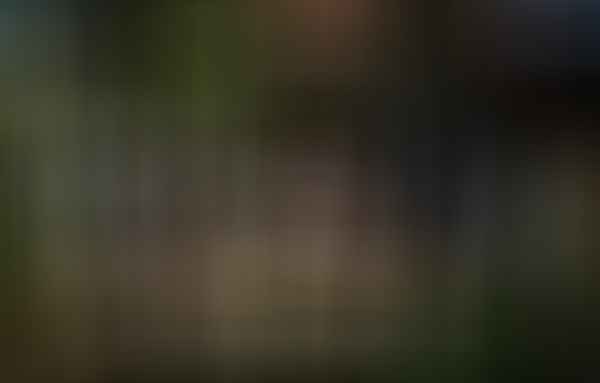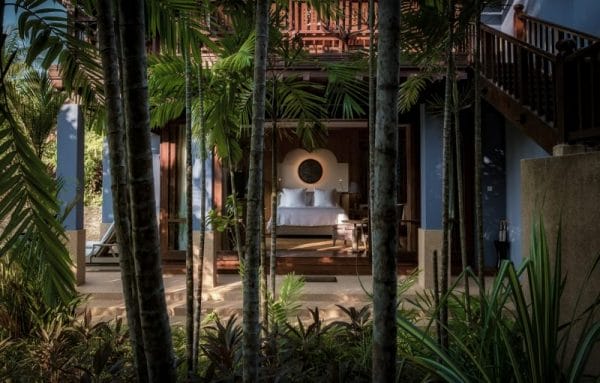 Never a dull moment.
There are plenty of opportunities to kick back and unwind, whether it is lounging at the adult-only infinity pool complete with private cabanas or at the award-winning Geo Spa (imagine: getting a personalised massage in a room nudged against a massive limestone rock with sounds of water streaming in the background). For active individuals, there is a water sports centre that offers kayaking and windsurfing equipment, not to mention a 24-hour fitness centre.
We highly recommend the Mangrove and Eagles Safari boat tour. Run by the veteran at Four Seasons Resort Langkawi and Langkawi Geopark ambassador Aidi Abdullah together with two of his colleagues, the educational tour will take you to the mangroves along winding rivers into the habitats of the Macaque monkeys (please note that feeding the monkeys is highly discouraged), eagles, crabs and snakes. This is without doubt the best way to discover the rare wildlife species of Langkawi.
Skip the standard villas and go for a beach facing one.
Amid the deep, verdant green jungle and stretch of pristine sandy shore, there is a series of Garden Pavilions available in varying categories as well as a palatial Royal Villa located at the secluded end of the resort. To enjoy the beach-side location thoroughly, we like the Beach Villas which are equipped with their own secluded outdoor shower and personal plunge pool overlooking the sea where the gently lapping waves beckon you to sink your toes into the sand.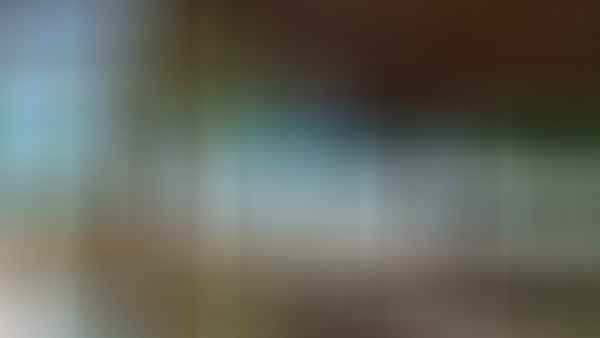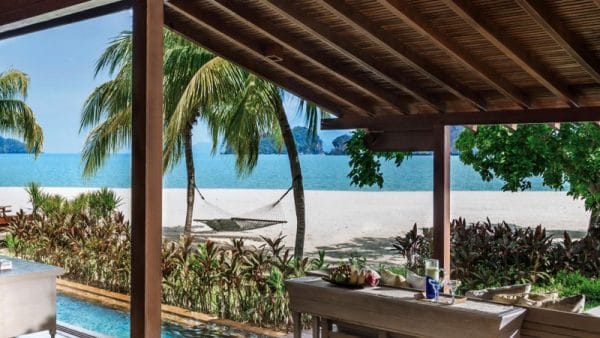 Remember to bring an empty stomach.
Fun fact: the west-facing resort allows you to engross in the dreamy sunsets from the beach, your villa or Rhu Bar — a Middle Eastern-inspired lounge which — with a menu that features experimental cocktails and small snacks. For dinner, you have the option of the newly refurbished Ikan-Ikan, which serves traditional Malaysian cuisine in "ocean-to-table" style, or Kelapa Grill for fresh seafood grills and steaks. The Serai, meanwhile, is an all-day dining spot offering a substantial breakfast spread and a Mediterranean fare in the evening.
Be mindful of these two months.
All in all, you can expect nothing less than luxury experiences matched by the warmth and authenticity of the Malaysian culture at Four Seasons Resort Langkawi. When is the best time to visit? We'd say any month except the wet season in September and October when rains can be heavy.
Discover more about Four Seasons Resort Langkawi here.
This story originally appeared on mens-folio.com.my. 
---