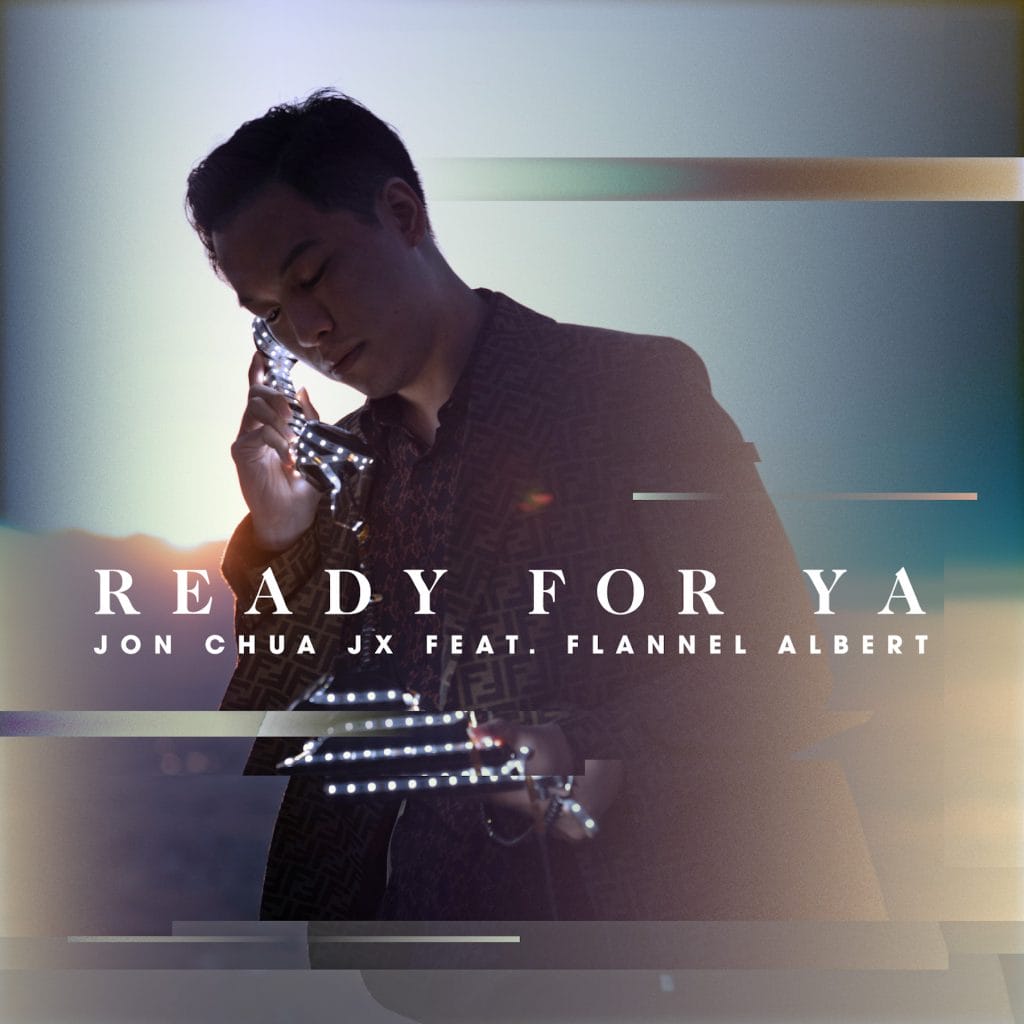 The outlook for Jon Chua JX's 2019 is pretty sweet — recently married (sorry ladies),  launched a music studio and because he's just that god-damned talented, dropped a new single today that's perfect for the weekend. 
Titled "Ready For Ya" and co-produced by Jon himself, it's one part hip-hop inspired and the other you-will-find-yourself-unconsciously-humming-it pop. Don't let the fun title fool you though, it's a sentimental ode to his relationship with wife Amanda. 
" This song means the world to me. Fresh off my wedding day, this song encapsulates my emotions when I was dating Amanda, and that moment when I decided to pursue this relationship to its full commitment. There's plenty of couples out there who struggle with long-distance relationships, and I wanted to let them know that things can work out if you set your heart and mind to it."
Listeners are going to want to put this song on replay and you're also going to want to learn the bars that Los Angeles-based rapper Flannel Albert flawlessly delivers — because it's going to be the new favourite summer single. 
P.S. In case you missed our October'18 feature with Jon or if you're newly acquainted with one of our homegrown heroes, we've condensed some of our favourite things about this seriously talented lad below.
He's a local boy who loves local.
"I believe our musical talents — artists, songwriters, producers — will make waves around the world and make Singapore a top-tier export nation."
He wants to make music for anybody and everybody.
"I just want to be a part of this wave of change and create music for everyone around the world to enjoy, be it as an artist or a producer."
He's proof that passion is important.
"I never had formal training in music; my parents never sent me to piano classes or anything. I had to pick it up on my own, but I thank my parents for that."
He was just like the rest of us during his younger years.
"Coming of age was nerve-racking, taking responsibility for my own life has been the experiment. I'm just fortunate that in my coming of age, I had family and friends that are my pillars of support."
Seriously, he's just like the rest of us.
"One of my biggest vices would be celebrity gossip."
Ready For Ya is also available for your aural pleasure on Spotify.
---