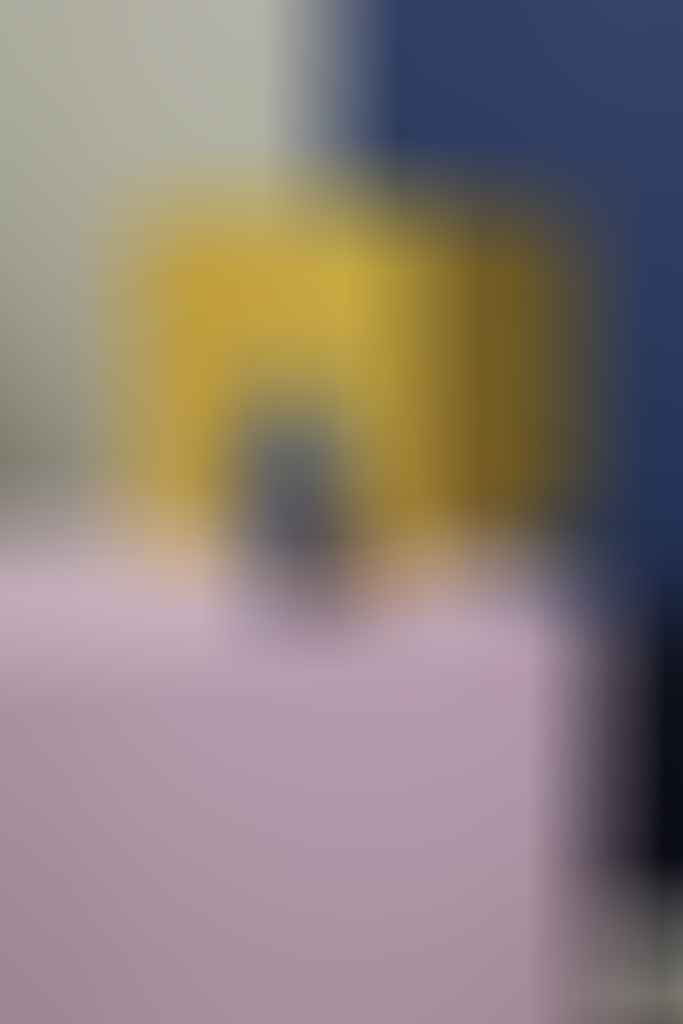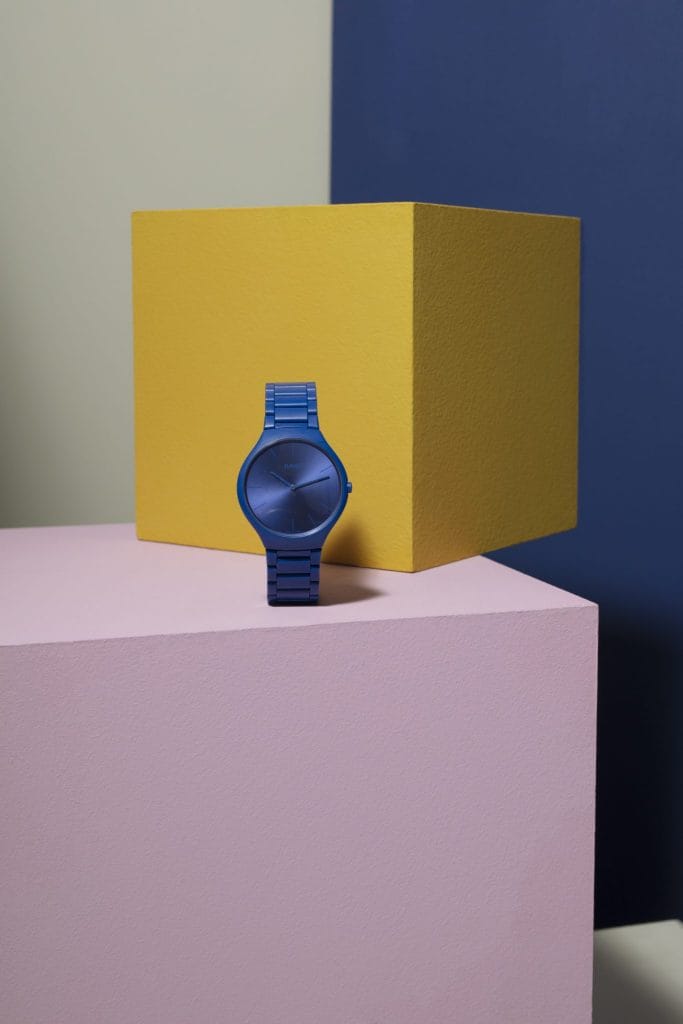 Rado celebrates the work of the most important architect of modern times with the True Thinline Les Couleurs Le Corbusier. The collection features nine exclusive colours from the design legend's masterpiece Architectural Polychromy, produced in Rado's signature high-tech ceramic.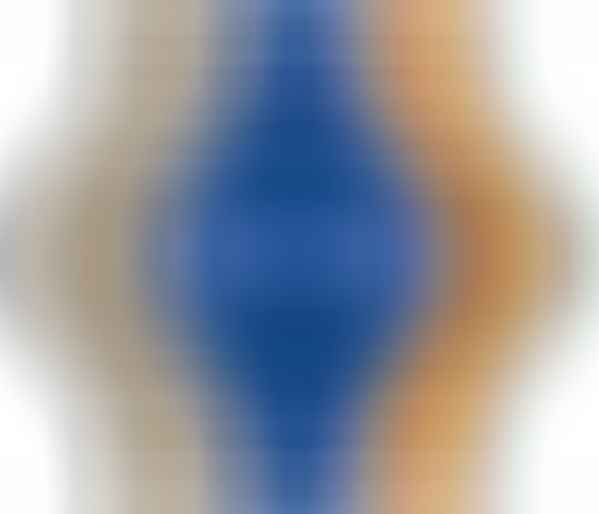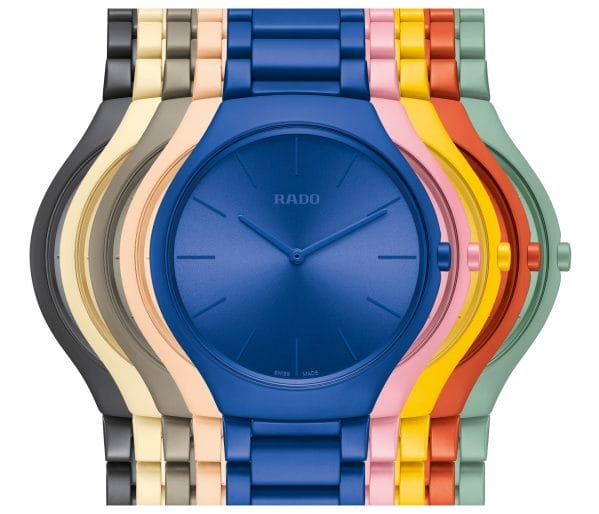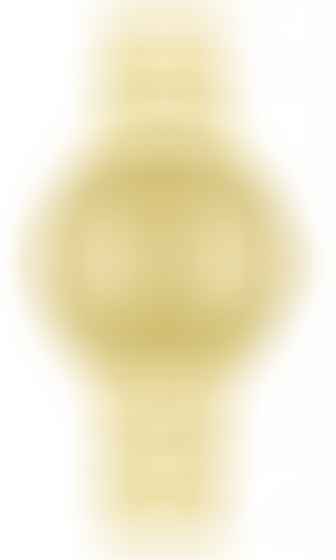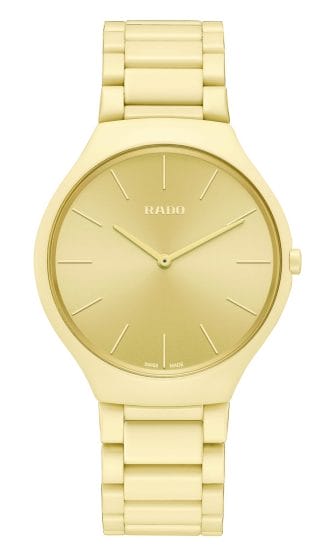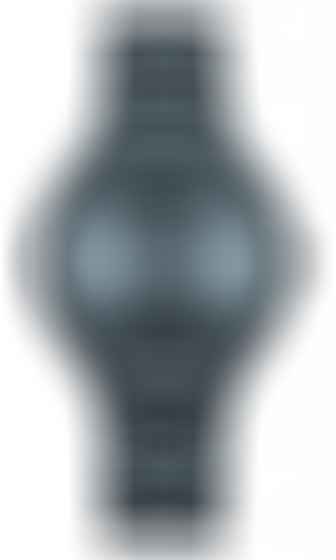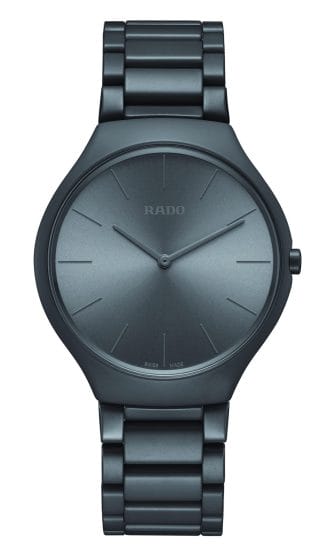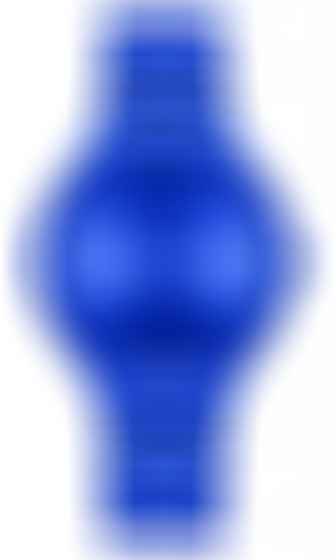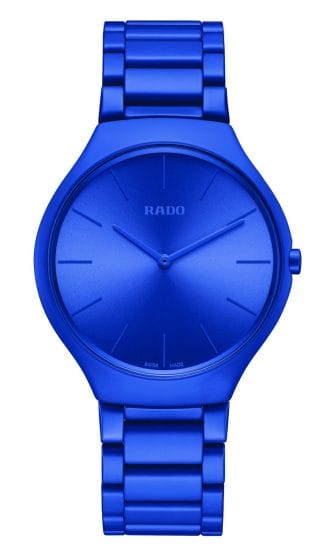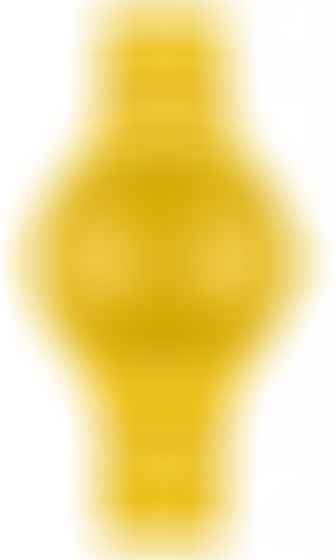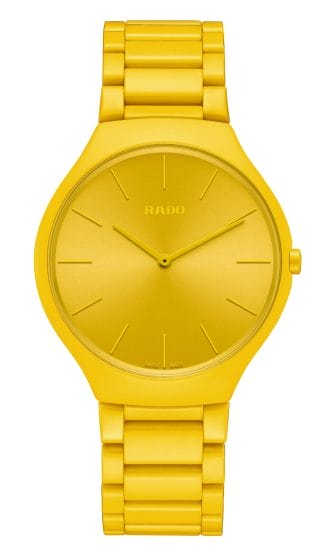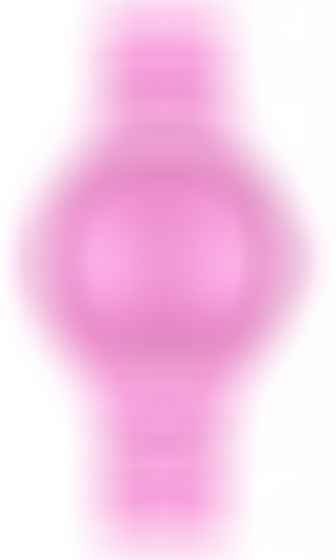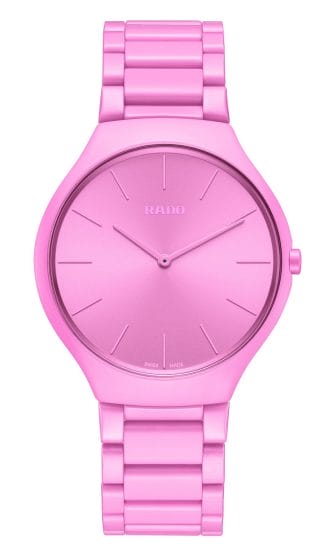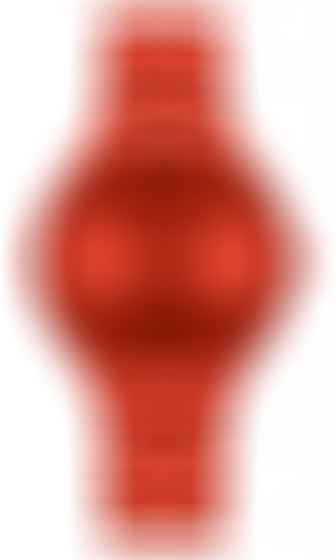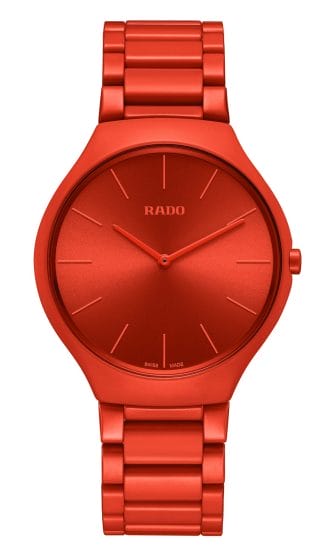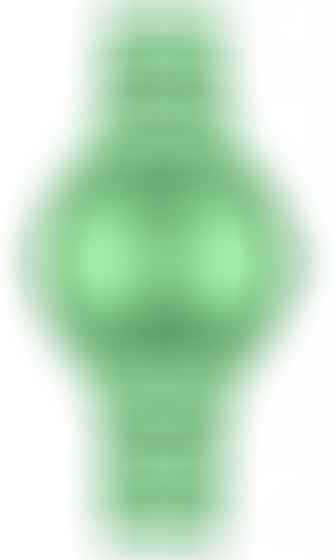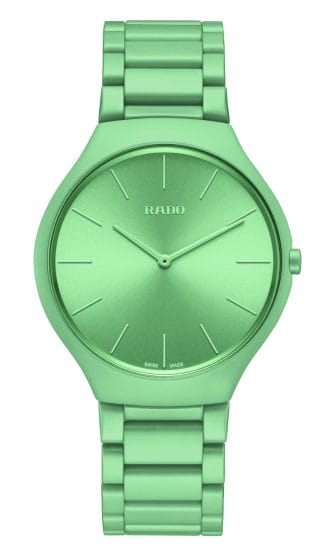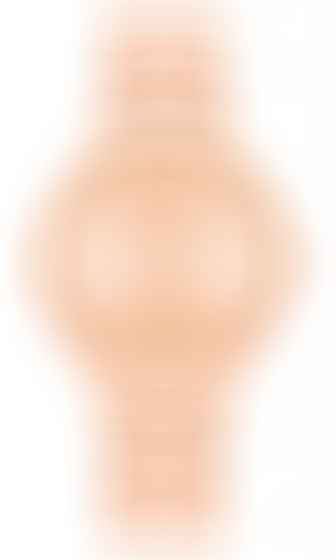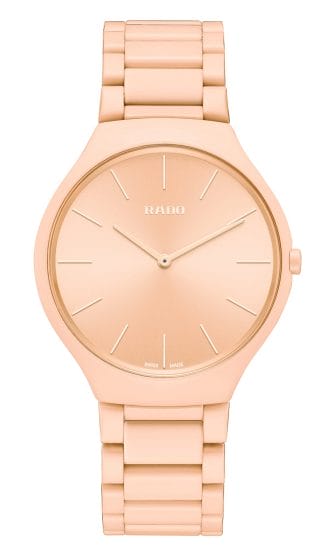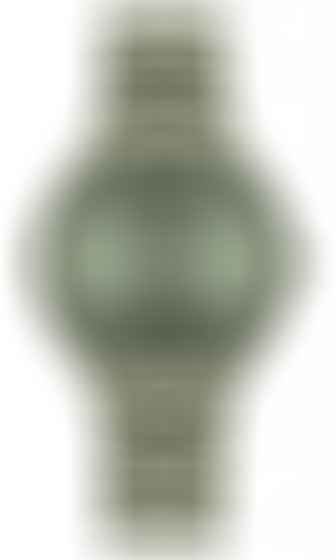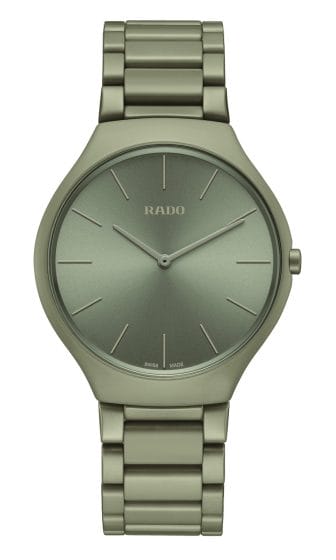 Architectural Polychromy consists of 63 shades in two collections — the purist palette of 1931 and an additional set of intensive hues from 1959 — classified into nine groups of expression. Rado selected one colour from each group for this collection and reproduced them perfectly in limited editions of 999 pieces per colour.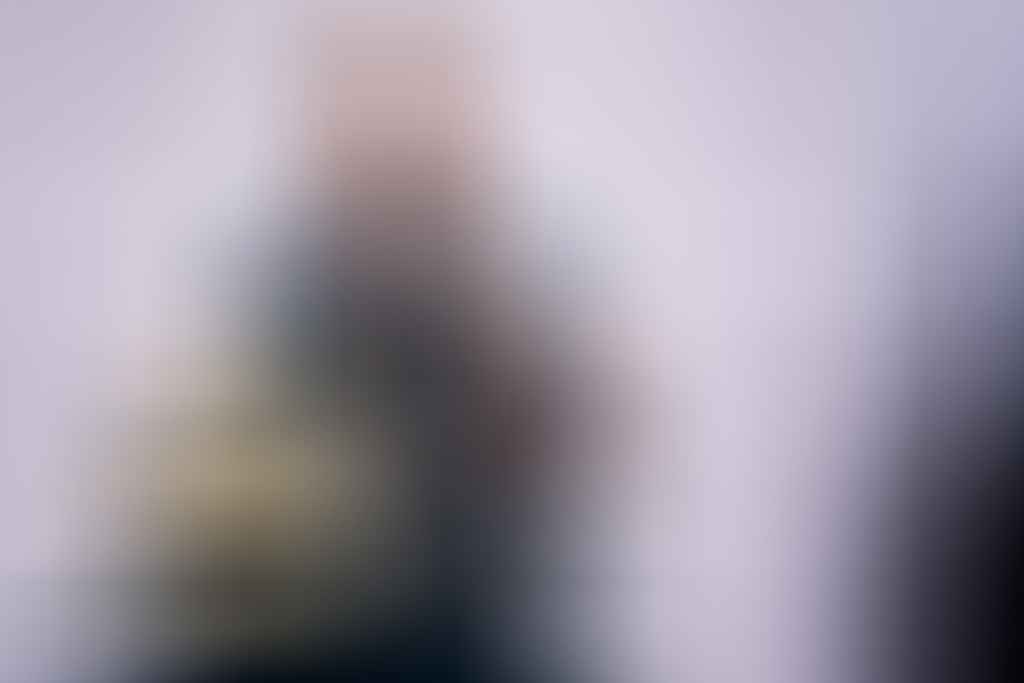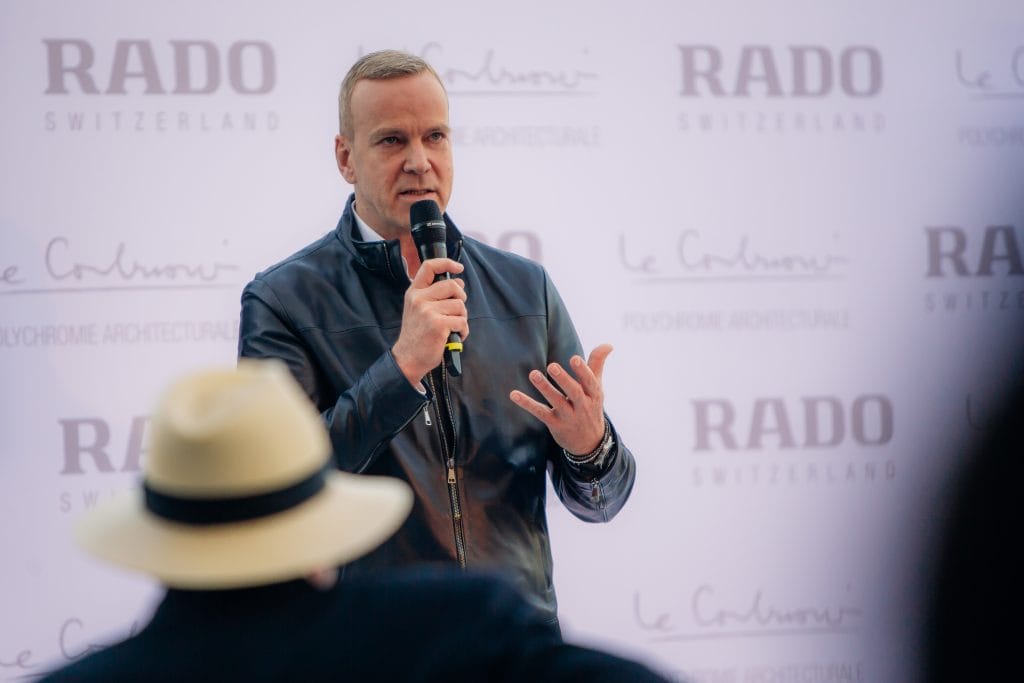 During the launch of the True Thinline Les Couleurs Le Corbusier in Zurich, Men's Folio got the chance to speak with Rado CEO Matthias Breschan to learn more about this collaboration:
Design is a key influence for Rado.
Matthias Breschan: It has been our key differentiating factor from the beginning. Most brands compete on the evolution of functions, complications and precision of the movement — which are, of course, important because we are talking about watches — but Rado concentrated on the second aspect which is the housing. That brings us to design and materials, and when you think about what the Swiss watch is, design become a major factor because we do not create products that last six or 12 months. We want to create products that last our whole lives; we are talking about design sustainability and durability, and applying a material that keeps the beauty of the watch from its first day to its last is a huge advantage.
Rado frequently collaborates with designers. How do you decide who to work with?
We prefer to work with designers from outside the watch industry, and who are well-known for a specialty. For example, we previously worked with Japanese designer Kunihiko Morinaga, who has a big reputation for developing clothes with photochromic fabrics — drawings appear on his white shirts due to UV influence when outdoors, and disappear again when you go back indoors. We brought this technology to watches, and developed a model with a transparent glass (to reveal a skeleton movement) that becomes dark outdoors. This is the co-operation we typically go for, and it is super interesting because it pushes innovation in the watch industry.
What was the biggest takeaway from working with Le Corbusier?
Developing a range of colours for nine products that corresponds to the most respected and relevant theory of colours in the domains of architecture and design. It was a huge challenge that was extremely complicated technically, and it was a great satisfaction to have succeeded in doing so.
Besides design, there is also a recent focus on heritage for Rado.
Vintage watches are trendy now, but for us it is not just a six or 12-month trend; we are developing whole new product lines for the Captain Cook and Golden Horse. We do so because it is linked, first of all, to the Swiss watch industry, and secondly, to the DNA of Rado. The world is so complicated, busy and even frightening today, and people are looking for security and things that give them roots. This is why vintage watches are popular today, and if we are able to do them in an execution that keeps the beauty after many years, then it becomes a strong message that people can appreciate.
How do you find the middle ground between innovation and tradition?
In the past, we were not able to actually produce the Captain Cook or Golden Horse in ceramic. Now, with new technology like monobloc construction, we are able to take pieces that were extremely successful in the 1950s, 1960s and 1970s and bring them back in a new material and contemporary execution.
---