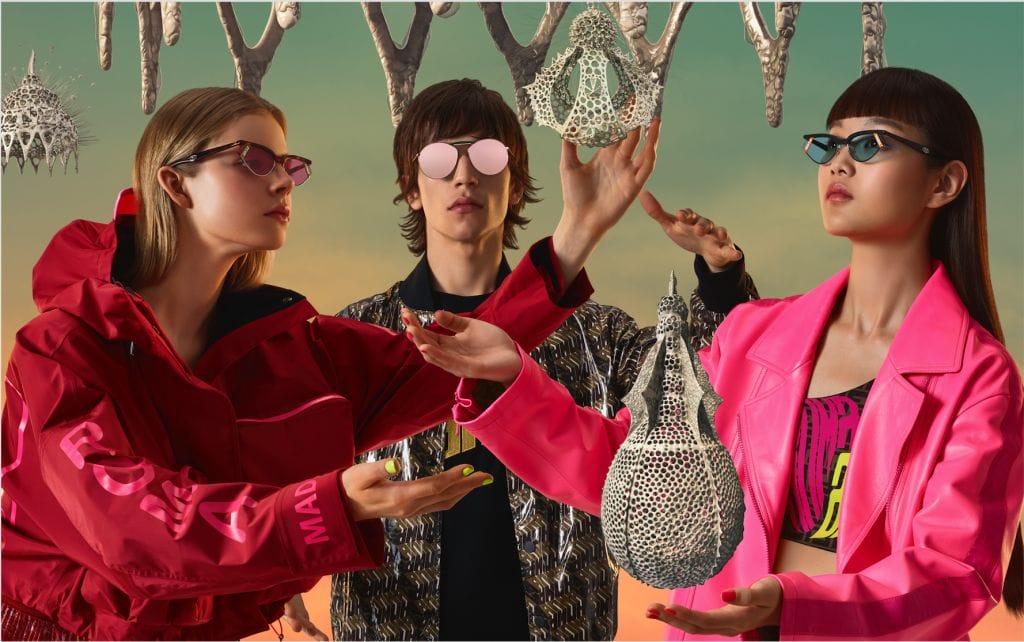 Luxury house Fendi teamed up with Korean eyewear brand Gentle Monster to launch a one-of-a-kind collection of sunglasses, aptly named Gentle Fendi.  Designed by the Roman Maison, the collection combines Gentle Monster's futuristic designs and the Italian house's heritage, resulting in two unisex models that balance Fendi's DNA with Gentle Monster's unpredictable aesthetic.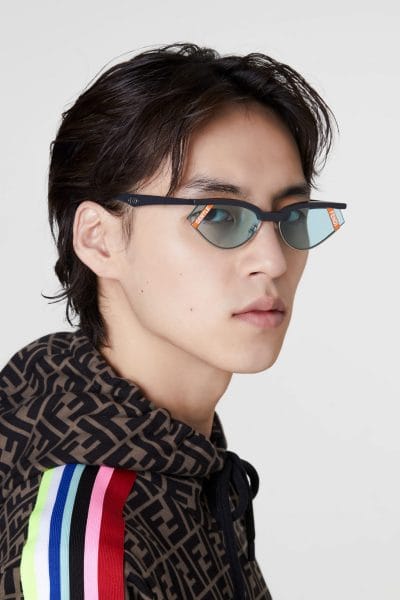 With a hyper-fashionable frame in acetate and metal, the Gentle Fendi No. 1 surfs the trend of small shapes and bold logos. Its unique half-frame and angular structure lean towards the dynamic innovations of Gentle Monster, creating a look that only the bold can pull off.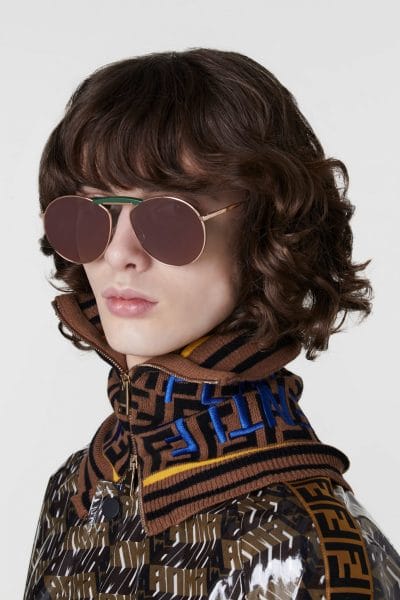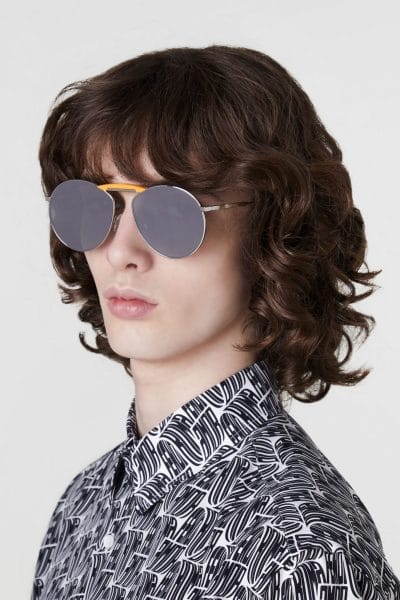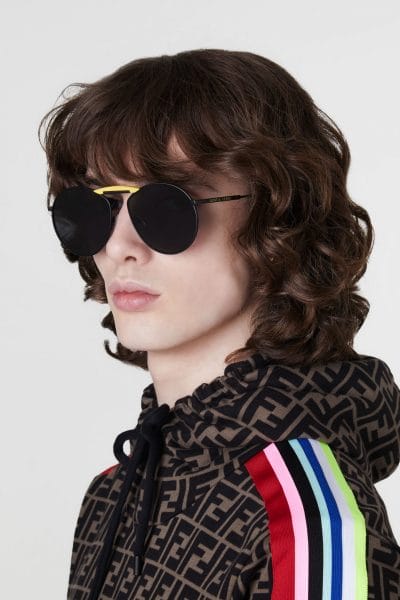 Gentle Fendi No. 2 serves a retro look, using an oversized metal frame for a strong attitude while being understated at the same time. 
Directed by the multidisciplinary Russian collective AES+F, the Gentle Fendi Capsule Collection is presented with an innovative and disruptive video-art that combines art and futurism. Models wearing the Gentle Fendi sunglasses are stuck in an animated surrealist painting surrounded by classical architecture, while at the same time interacting with futuristic geometrical structures.
To bring this unique experience to the world, custom 360° rotating installations will take centre stage at selected Fendi and Gentle Monster boutiques worldwide, including MBS Singapore, Fendi Roma Palazzo, New York Madison, Gentle Monster London and New York Soho.
The Gentle Fendi Capsule collection will be available in both Fendi and Gentle Monster boutiques starting from early May. Discover more on fendi.com and gentlemonster.com. 
---