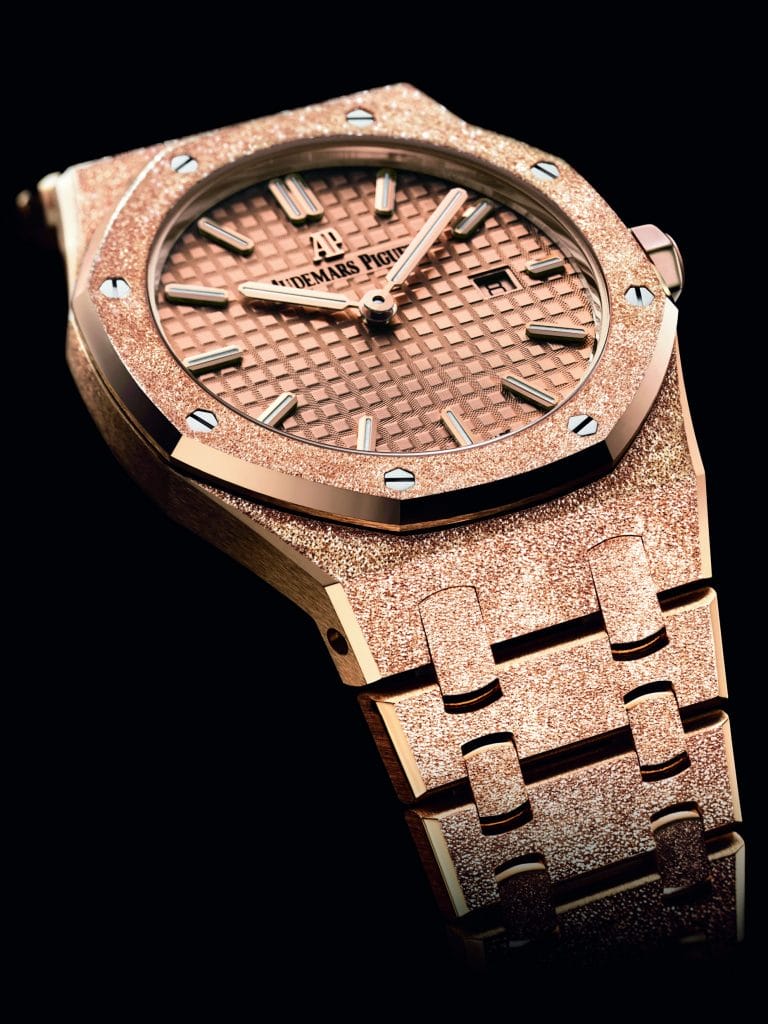 Since the turn of the century, timepieces have come under the scrutiny of smartphone-wielding skeptics who believe that the digits on their screen far surpass those on their wrists. While modern gadgets are more convenient than their archaic counterparts, the smartphone's ubiquity has made it that much less desirable when one wants to tell the time in style. In lieu of this week's theme of copious shopping, we do you one better: here are some watches that gleam with the opulence of a thousand diamonds, setting you apart even from the watch-loving crowd.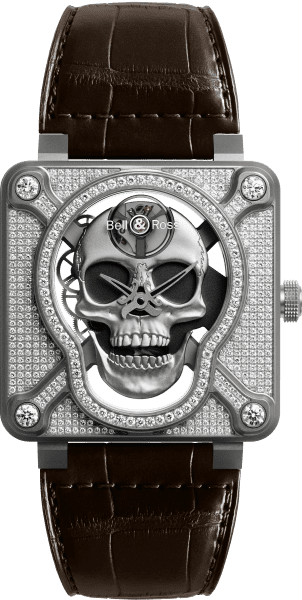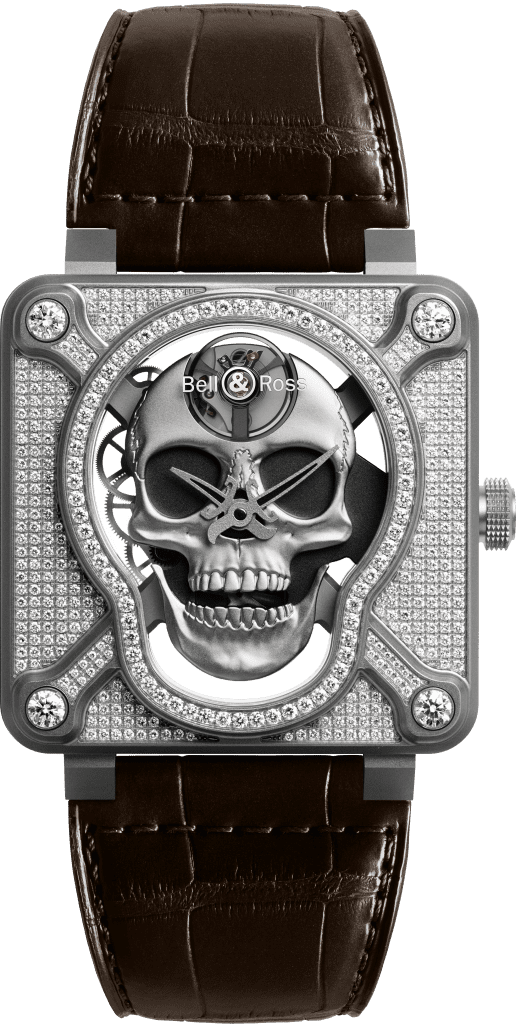 Bell & Ross BR01 Laughing Skull
For a morbid sense of style, the Bell & Ross BR01 Laughing Skull is the ideal timepiece to cure the post-Halloween woes. The watch sports a skeletal grimace to give traditional skeletonisation a run for its money; turn the crown to see the skull-shaped caliber in motion as the skull's mandible comes cackling to life. To top it off, the luxurious Full Diamond version bears 394 diamonds affixed onto case and bezel – and you wonder why Deadpool has such a macabre obsession with Mistress Death.
Audemars Piguet Royal Oak Frosted Gold Selfwinding
Turn this Black Friday into a gold rush with this gleaming addition to the revered Royal Oak collection. The Royal Oak Frosted Gold Selfwinding watch features the classic octagonal bezel, with an updated Grande Tapisserie pattern on the rose gold-toned dial. To add extravagance, the watch scintillates with a grandiose coat of sprinkled "diamond dust", which are in fact tiny, light-refracting indentations. Be warned: you will most definitely leave a wake of eye-blinding destruction when you takes this out for a spin.
Hublot Big Bang Tourbillon Croco High Jewellery
For those with a little extra cash to spare this Black Friday, consider blowing a million of your hard-earned dollars on Hublot's collaboration with Karmaloog. This is not a hyperbole; the set of bulletproof bomber and Big Bang Tourbillon Croco High Jewellery watch will set you back a whopping cool million. The dial alone is set with 102 baguette diamonds, while the other 234 rest in its generous 45mm case. Don't forget those on the crocodile leather strap – add another 44 to the total. Even though the self-winding watch boasts an immense power reserve of 115 hours, even the mere notion of leaving this beauty to gather dust is heresy.
---