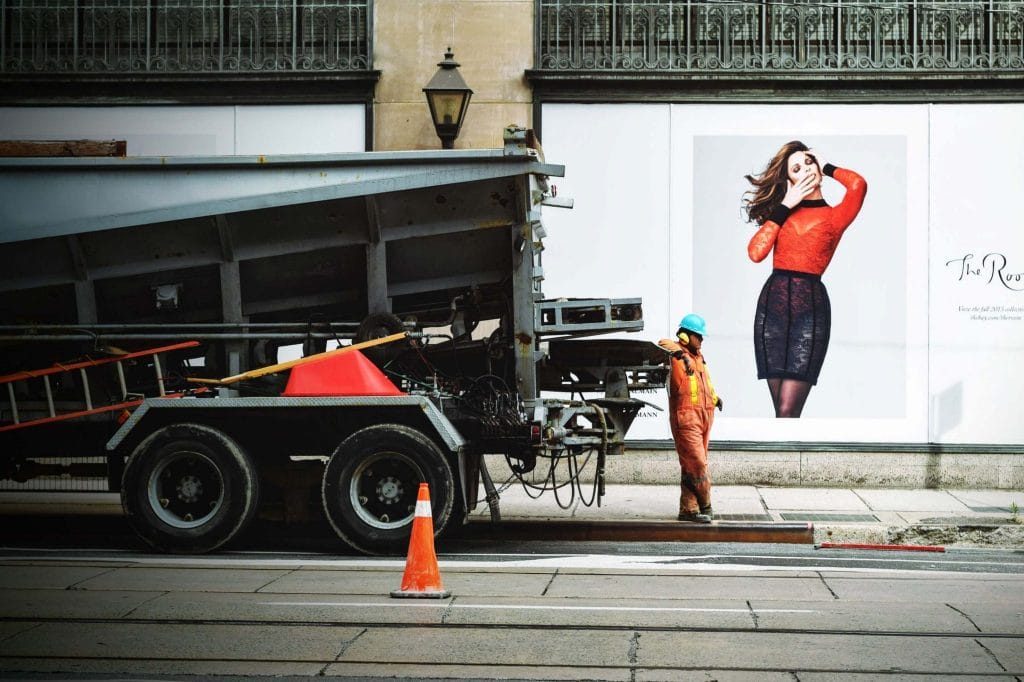 Featured Image by Tim Gouw
It has been taught that the parameter of fruitful comparison is to refrain from mixing apples and oranges. But loyal patrons of the fruit juice stall all know that apple-orange combination juice is one of the best concoctions out there. The person who first decided to blend the juices together was unafraid that the sweet and tangy might clash disastrously but figured there would be an appeal in the symphony.
That is precisely what is being witnessed in the world of fashion today – unlikely collaborations and surging interest in previously unexplored markets. Think Sacai X The North Face, Opening Ceremony X Columbia, Reformation X Patagonia, and Junya Watanabe X Carhartt. Unexpected as they may be, the formula is predictable. These collaborations are each anchored by an existing fashion heavyweight and then paired with items typically dissociated from fashion – dad's family holiday staples, vocal environment champion, worker's uniform…there seems to be a trend.
Formulas exist to simplify things – things that are sometimes inconvenient to think about in isolation. What does utilitarian wear suddenly have to do with fashion? Why now, particularly? Who is demanding it? What are the politics? Shopping may be entertainment, but it does not have to be mindless. Perhaps, time spent camping on Hypebeast could simultaneously be passed pondering about what exactly it is consumers are buying into.
Although it might be something that is piquing our interest of late, the appeal of crossovers is far from modish. The said appeal had transpired beyond the fashion industry since the 1990s, such as when culture-music icons like Wu-Tang Clan and The Notorious B.I.G. made references to The North Face in their apparel and lyrics respectively. The outdoor brand was not strutting down the runway before making an appearance on a fiery posthumous rap hit first.
Why then do we still see crossovers, especially in today's fashion collaborations? The longevity of the crossover appeal can be attributed to its premise – to find "the next big thing". The ever-increasing value of individuality fuels the need for difference and has us constantly hustling for the new new. But novelty is not always synonymous with innovation. More often than not, newness entails the refashioning of what we personally find familiar, constant, and obsolete – and then serving it up to a table of guests. It is at this table that buzzwords like self-expression, uniqueness, and freedom come alive.
That being said, the crossover appeal in fashion is not an entirely consumer-driven phenomenon. Collaborations serve a practical business function for brands to diversify. It is not only about getting paws into more honeypots, but also into bird nests, rabbit burrows, and beaver lodges too. Unlike actually enlarging operations or increasing product offerings, the occasional crossover project allows brands to speak to multiple audiences at a time, all without forgoing their existing market.
This is very exciting, culturally speaking too – merging two apparently unrelated territories is somewhat symbolic as it denotes a level of understanding between cultures. Norms, ideas, and lifestyles that demarcate me from you are perhaps not as rigid as once perceived; suggesting that our social fabric might just be capable of a tighter weave. Whether normcore practitioners, Himalayan rock-climbers, or high-street shoppers, collaborations posit anyone can rock a Patagonia fleece.
However, the façade of democratised fashion should not disguise a less-than-rosy landscape. While utilitarian brands enjoy the renewed interest and soaring revenue, consumers should not lose sight of the fact that their wares are still meant for someone specific, particularly in the case of workwear collaborations. Before Carhartt bibs graced the back of influencers, the brand catered to railway workers, construction workers, farmers, and people in manufacturing. Before deep pockets and hammer loops were regarded as an aesthetic, they were room for stationery, tools, and pocket watches. Before the wide leg became a streetwear staple, the give was intended for workers to perform their jobs with ease. The fetishisation of the working class is perhaps the symptom of more than a single ailment – an imprisoning societal structure, a dangerous obsession with individuality, and a distressed statement of liberalisation. We will never truly know.
A soft underbelly of politics also throbs slightly at the mention of such collaborations. Brands like Patagonia and The North Face are outspoken advocates of environmental causes like sustainability and climate change – something the high fashion world is generally not known to be a big proponent of, until recently. So when such outdoor brands and high-fashion labels decide to join forces, this writer finds the air starting to get a little stale.
It is safe to say that the appeal of crossover collaborations will endure for as long as consumers remain intrigued by unconventionality. As we have witnessed in the normcore wave, even banality can compel when originality tires. As we find ourselves pairing a tight-weave duck canvas jacket with a Gucci belt, remember that there lies a beauty in being cognizant of heritage and purpose.
Words by Valerie Wong
---