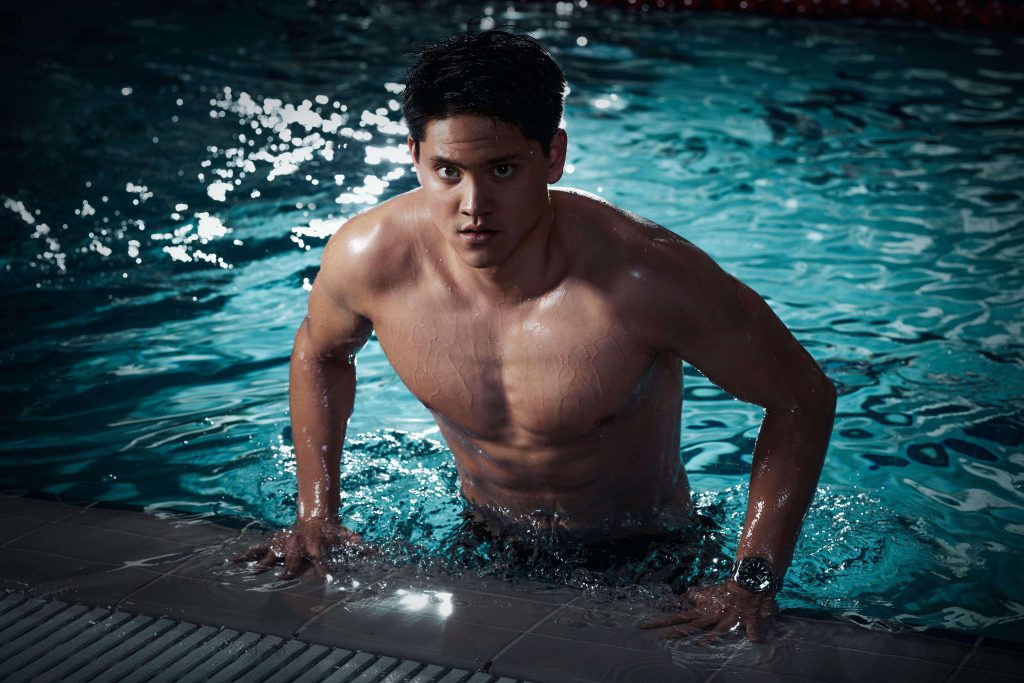 Congratulations on being the newest ambassador of TAG Heuer. Are you excited to be working with the brand?
Very excited! My parents have been collecting TAG Heuer watches for me since young, so it's surreal to be here as a TAG Heuer brand ambassador. It's almost like a dream come true.
So you are familiar with the brand.
Our values line up together. TAG Heuer is known for, one, being a sporty brand, and, two, innovative risk-takers who defy the odds. That aligns with what I do and how I am as a person, so nothing is forced and everything gels pretty smoothly.
What do you particularly like about TAG Heuer?
I like the sporty aspect of it. I'm a huge Formula One fan, so to be with a brand that supports racing — Formula One especially — it's awesome. In September, we are going to watch Formula One in Singapore, and I haven't been to that event since 2008 when it first came out. So yeah I'm excited to carry the brand as one of my own and also be a face that they can be proud of, not just in Singapore but everywhere.
TAG Heuer's slogan is "Don't Crack Under Pressure." What's the biggest challenge you've had to overcome in your sporting career?
Post-2012 Olympics was probably the worst point in my career. Obviously, I cracked under pressure. [Laughs] I didn't do as well as I wanted to, and it was extremely hard to come back from that and build yourself back up. My confidence was shattered, and I didn't know how good I was going to be after that. But sometimes in life you just have to take risks and go for it, and that turned out pretty well for me.
Is there a lot of pressure living up to expectations as an Olympic champion?
There's obviously more pressure; you're under a microscope, under constant scrutiny with what you can and cannot do, but I'm fine with it. The way I see it, the more comments there are simply means you're doing better. No one takes notice of a loser. That's a blunt definition of how I deal with it, but I'm not one to sugarcoat things. At the end of the day, I practise hard, follow and trust the process, trust my coaches, trust who I am as an athlete, so that when the time comes to perform, you do it.
What's next for you?
The Asian Games at the end of August. I'm excited for that. It's in Jakarta; I love Indonesia, my dad used to bring me there all the time for work. It's a great atmosphere to race at. The Southeast Asian Games in Palembang was my first time on Indonesian soil and it was nuts, so I'm very much looking forward to going back there and racing at a higher level.
Read the full interview in Men's Folio August 2018, The Heroes Issue.
---