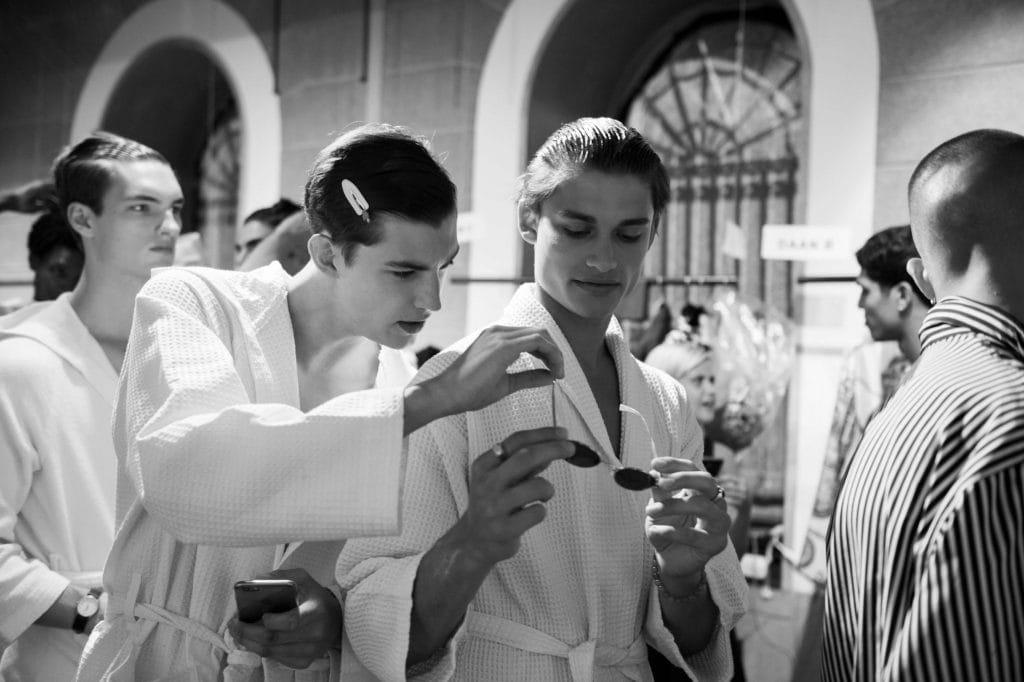 In the fashion pages, we stress the importance of shoes because they are one of the first points of reference when others make snap judgments on one's style. But at Men's Folio, we always advocate the total package of style, and that is not limited to fashion. Grooming forms part of that equation, and the "shoes" equivalent is hair. I believe the example to stake this claim is the classic case study of David Beckham, whose fans are more intrigued by his hairstyles on the field than his dribbling. Or during makeovers programmes, the hair is always the game changer.
Before any further discussion, one thing needs ascertaining – there is certainly no such thing as a "fuss-free" hairstyle. Did somebody whisper man bun? The man bun is not a hairstyle of convenience, and because it is so easy to pull references from the web and social media these days, one may go for the seemingly easiest-to-maintain hairstyle on the trendiest stars. The elusive hairstyle requires a large volume of hair with thick follicles which Asian men tend to lack.
Are you then guilty of Googling "men's hairstyle 2018"? There is nothing wrong in that, and I actually applaud that man (men tend to be creatures of habit) for venturing into new territories. However, the situation gets out of control when one dictates his hairstylist to give him the style of his choice. Such men can be easily spotted on the streets – the boy with the overbleached white and blue hair whose bangs seem to envelop the roundness of his face or the guy with the piss-yellow hair with a sleek side part that covers one eye, creating the vision of a drug-abusing anime character rather than a K-pop star. Has he considered if the hairstyle is in line with his head shape, hair type, personal style, and lifestyle?
So where exactly does one start?
Finding THE Hairstylist
"The right hairstylist should be able to address your concerns, like receding hairline, and make the right recommendations on style and length based on the latest trends," shares Sean Ang, a freelance hairstylist who is also a frequent collaborator of Men's Folio. Edward Chong, salon director of Evolve, adds, "You have to be comfortable with the hairstylist first and trust the hairstylist with your hair. He or she will have to gain your trust by showing understanding of your hair, lifestyle, and needs."
The next question naturally would be where to hunt for this hairstylist – neighbourhood barbershop or upscale salon? Chong feels that it does not matter. "An affordable haircut doesn't mean that it is not good, and an expensive one does not guarantee that it's good either. Honestly, I think, for local men, they don't really spend much money or time on their hair, and because of the Singapore weather, most guys prefer to go for a convenient haircut to keep it short and simple."
The typical neighbourhood barbershop charges an average of $7 while a haircut by Chong costs $100 and for Ang, $198. When pressed further on why should men pay the premium, Chong showed his trump card – experience. In addition to over 20 years of experience, his active participation in fashion shoots and international celebrity clientele set Chong apart from normal hairstylists. "For first-time customers, I will try to understand more about the customers' needs, lifestyle and also try to customise the haircut to include colour or perm," he says. He has a sharp ability to diagnose your hair woes and make it on trend.
For $198, Ang considers his haircuts to be more detailed and compares them to a bespoke suit. "A quick $7 snip usually uses the shavers that, in most cases, end in buzz cuts. I personally prefer the scissor-over-comb method as I have more control, and hair grows out more balanced and lasts longer," he shares. Most people expect to get a higher-priced haircut to be a hair makeover, but the reality is, like a bespoke suit, the hairstyle should fit you and not be out of character. Men's haircut, unlike women's haircut, should be viewed as restoration work to a fine architecture instead of a tear down and rebuild project. Many men are also concerned that they would not be able to achieve the style the hairstylist has given them after they leave the salon, but if he has been given a style that he cannot recreate on his own, that hairstylist probably has failed to understand him.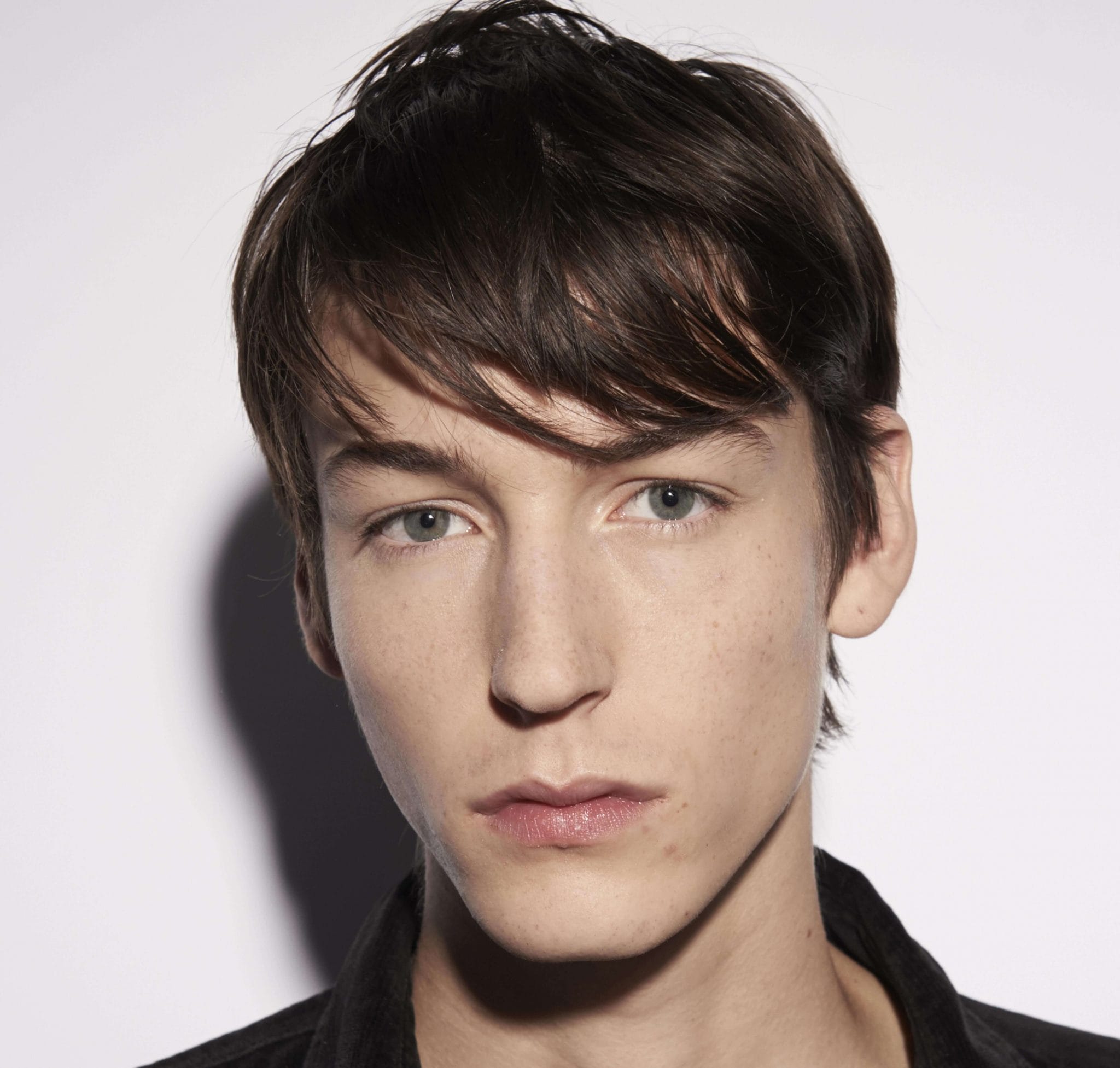 Hair Continuity
The task does not end with getting a good hairstylist to fashion a great haircut; maintenance and proper hair care are important too. Even though Ang mentioned the scissor-over-comb method for trimming hair allows for a more balanced hair growth that lasts longer, it does not mean that hair should be left untrimmed for too long. It takes roughly three weeks for the shape of the hair to become lopsided and difficult to style. For most men with short hair, the first telltale sign is when the hair at the ends of the back of the head starts to curl or when the side slopes start to protrude outwards. Men with mid to long hair also need regular trimming; uneven hair length needs to be tended to. Those who colour their hair will need to regularly cover the roots and refresh the colour too. As a good head of hair is determined not just by the hairstyle, but also by how well groomed it is, regular maintenance is a must.
If men think flipping a lustrous mane of hair is reserved only for women and disregard the importance of hair care, they think wrong. We do our metaphorical hair flips on hair styled with products. "Use a deep cleanse shampoo once a day as products build-up in the scalp might lead to pimples due to clogged pores and eventually hair loss," advises Chong. Hairstyling products like clay are notoriously difficult to wash off with normal shampoo. Thus, it needs to be noted that a deep cleansing shampoo is not the same shampoo that men share with their female companions as it effectively removes all particles to keep the scalp clean and healthy. Men will also run into trouble with styling their hair if it has not been thoroughly cleansed because the products build-up results in oily hair and acts as a barrier against more products. Bad mane and hair loss are two sure-fire way to undo the efforts of any hairstylist.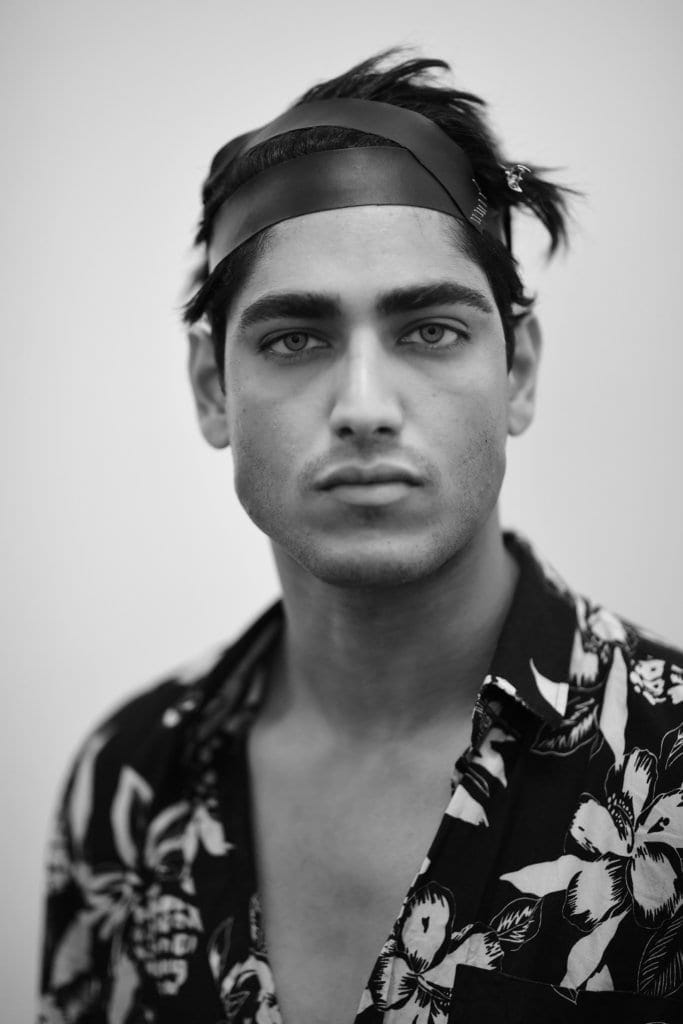 To be honest, looking good always needs some effort and men's hair should always be kept neat and healthy to create an impression of being well groomed and virile. Research has shown that a full head of hair on men creates a positive impression of sexual prowess, which is probably why others tend to look at the hair during first interactions. Inherently, we all want to appear attractive and also virile, so up your hair game today.
---