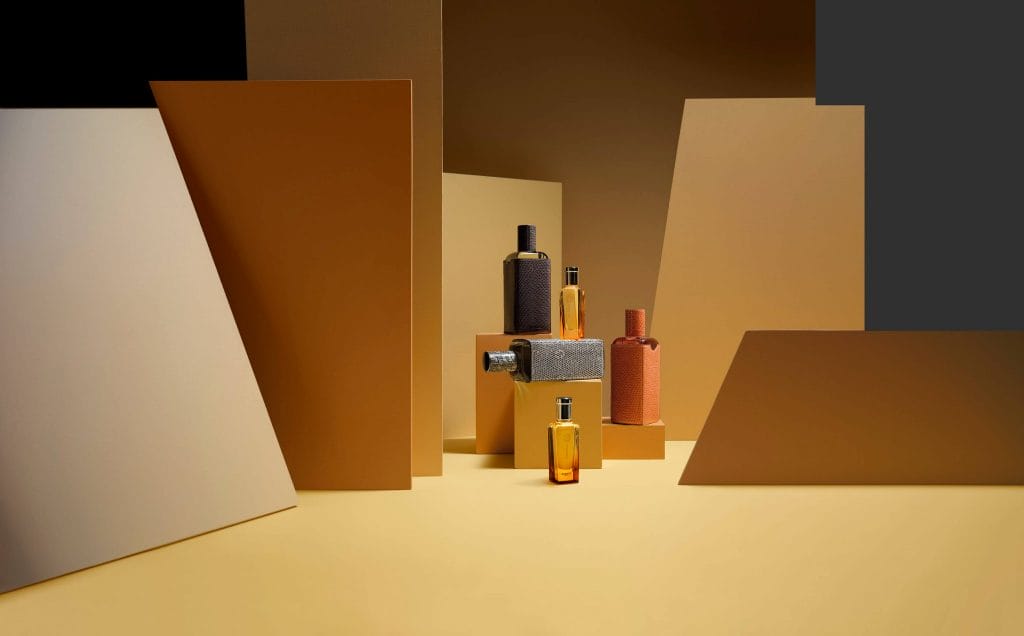 For the uninitiated, Hermès Hermessence collection is an exclusive fragrance range found only in Hermès stores, which explores the unusual and poetic element of nature. The philosophy of Hermessence is to sublimate, reinterpret and create new associations of raw materials, aimed to attain a permanent invention that flouts repetition. This repetition is bypassed with the layering of the various Hermessence, the permutations are constantly updated and expanded with the introduction of new Hermessence. The unisex collection showcases the Maison's exemplary flair in all product categories they are involved in, extending even to scents.
For fans, there will be five new Hermessence compositions to add to your collection, two essences de parfum and three eaux de toilette. It is also the first time pure perfume oils have been introduced into the collection. The enveloping narrative for these five scents is the memory of the Silk Road. The number "five" holds a special meaning to the collection as well, as it is the number of harmony and balance, which Christine Nagel, Hermès perfumer and creative director used as a guide to rediscover the storied charms of the oriental dream – delving into dense materials of woods, resins and balms traded along the Silk Road in ancient times and harnessing their olfactory memories. An assortment of distinct botanical, musky and woody scents are the consummation of that quest.
Eau de Toilette – Myrrhe Églantine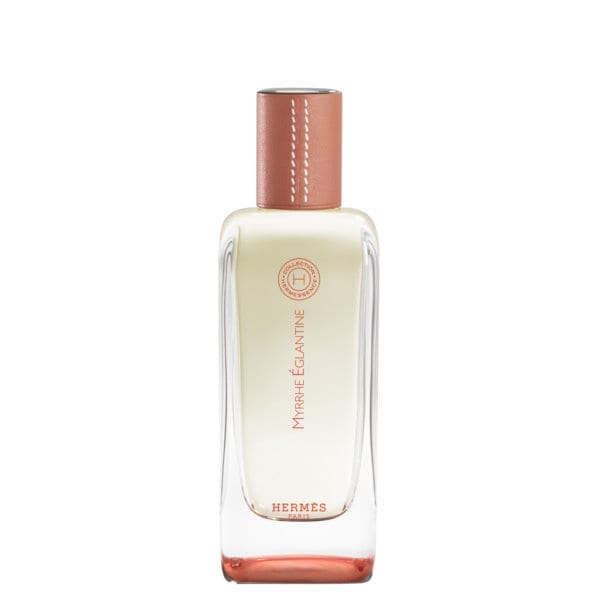 For this floral spicy scent, Nagel anchored it on myrrh, a resin extracted from thorny trees. Myrrh was traded along the silk road to be used in perfumes, incense and medicine, and back then it was deemed more precious than gold. The pairing with eglantine, the fresh and tangy wild rose evokes the imaginary world of desert caravans traversing ancient perfume trade routes.
Eau de Toilette –  Agar Ébène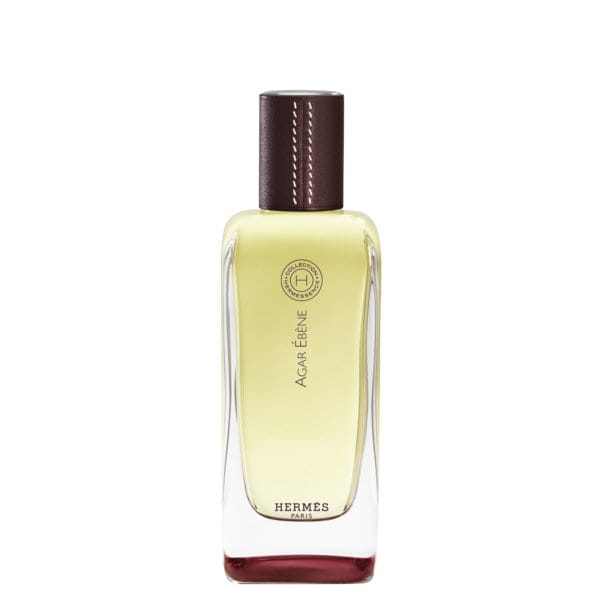 Crafted from agarwood and balsam fir, the botanical woody hermessence aims to mimic the feeling of being sensually enveloped by shahtoosh, a rare (and now illegal) shawl woven with the down hair of Tibetan antelope by master craftsmen and women of Kashmir. Like myrrh, agarwood was traded for use in incense, perfume and small carvings. Nagel hopes wearing Agar Ébène is akin to wearing a soft cashmere on the body.
Eau de Toilette – Cèdre Sambac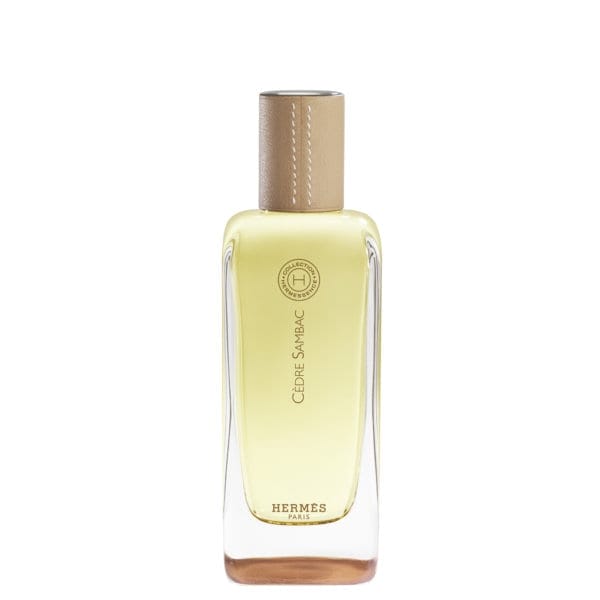 The musky woody Hermessence is Nagel's interpretation of a strong and graceful millennial tree. The raw material used, Lebanon cedar is an ancient tree thought to be the book keeper of history. In hopes to create the modern guardian of history, Nagel paired Lebanon cedar with Sambac jasmine to evoke the imagery of a vigorous millennial tree coiled by a fragile and enveloping jasmine.
Essence de Parfum – Cardamusc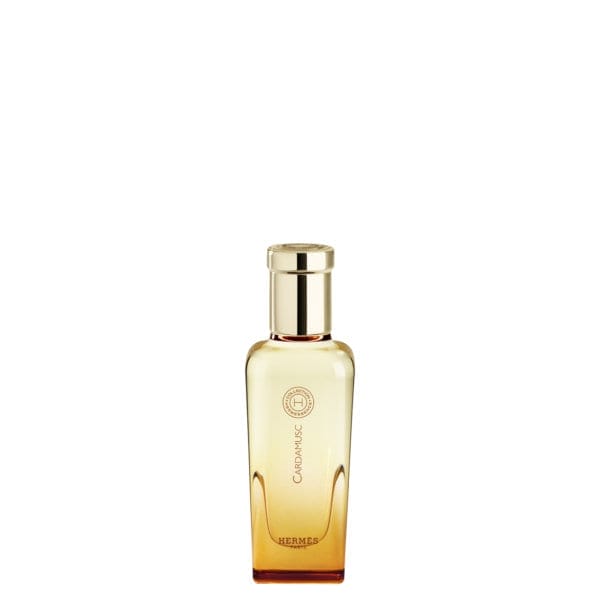 The spicy musky perfume oil is concocted from cardamom, a traditional spice favoured during the trades of the silk road. Contrasted with musk, this Hermessence holds its own signature stamp, to be worn alone or layered under other Hermessence to intensify and personalise their sillage. A personal recommendation is to layer Agar Ébène on Cardamusc to boost the botanical roundness of the combined scent.
Essence de Parfum – Musc Pallida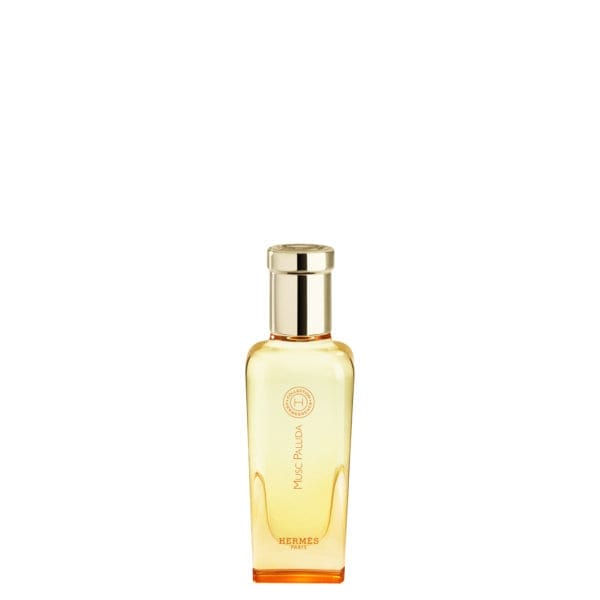 Nagel assembled this Hermessence in hopes to create a liquid gold which reminds people of luxurious creamy ointments of Silk Road ancient times. She achieved this by pairing musk and iris Pallida to create a deep powdery musky perfume oil. Another personal recommendation is to layer Myrrhe Églantine and Musc Pallida to create another surprisingly fresh Hermessence.
---