Let's take a step back to remind ourselves what Christmas is all about. It is a time to be thankful for the things we have. It is a time to find some sense of closure to the year and embrace the start of the next. It is a time to gather with friends and family. Now with that in mind, gift-giving is nothing if not the celebration of people, so here's a vast and beautiful array for all measures of men in our lives.
The Family Man
He is loyal to his own, so the easiest way to his heart are gifts that benefit the whole family. For a more direct appreciation, treat him with luxe versions of dad staples, or "toys" he might secretly love but is not inclined to buy for himself.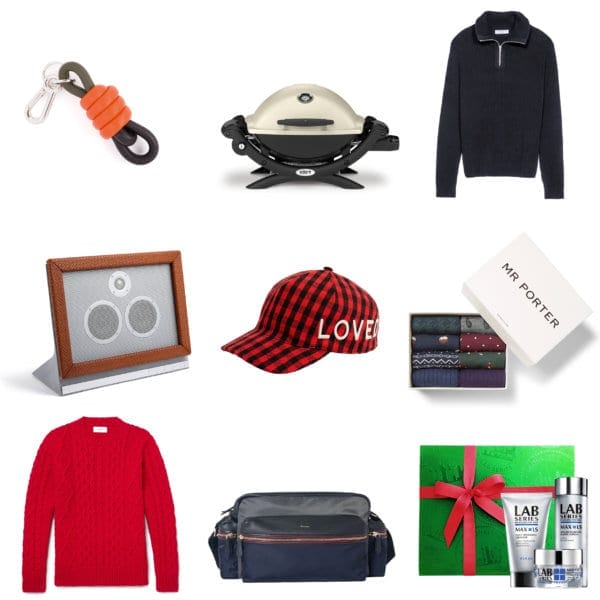 Left to right from the top: Loewe tricolour knot charm, Weber Q1200 gas grill, Sandro knit sweater, Ermenegildo Zegna Zegna's Toyz speaker, Gucci canvas cap, Corgi x Mr Porter eight-pack cotton-blend socks, Mr P. knit sweater, Paul Smith waist bag, Lab Series Max LS set
The Gym Junkie
Finding the right gift for the fitness freak is a competitive sport in itself — you'll never know what could undermine his swole goals or trigger his roid rage. The safest course is to gear him up for the gym to help with the heavy lifting.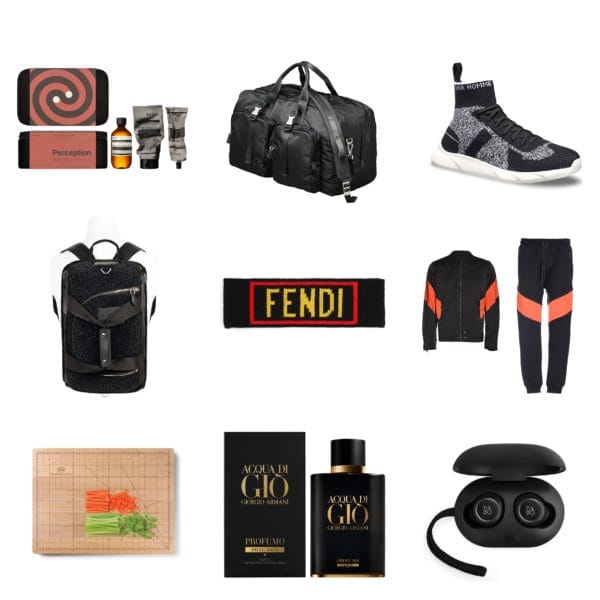 Left to right from the top: Aesop Perception Body Care Kit, Prada nylon duffle, Dior Homme B21 knit-sock sneaker, Givenchy shearling backpack, Fendi knit sports band, Diesel jacket and track pants, The Obsessive Chef cutting board, Giorgio Armani Acqua di Giò Special Blend, B&O Play Beoplay E8
The Basic Bro
Even though the bro comes in all sorts (frat, fitness, finance — to name a few) most are pretty basic without even realising it. There's no cure for that though, so just get him some elevated essentials to help reach his peak bro-ness.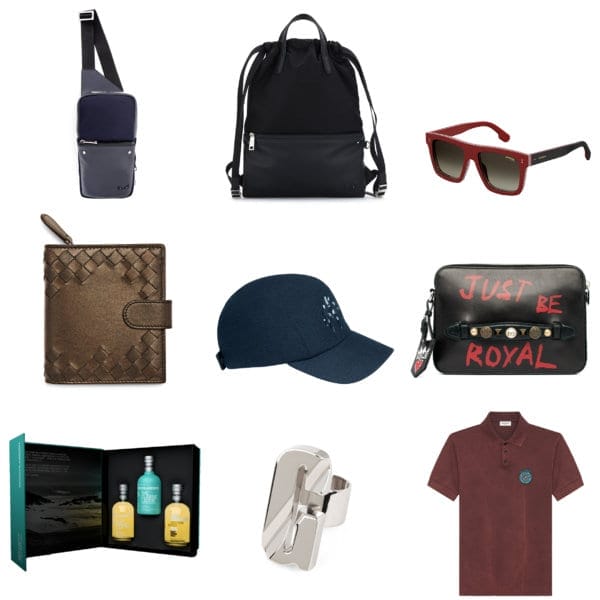 Left to right from the top: Fendi leather satchel, Fendi nylon and leather backpack, Carrera acetate sunglasses, Bottega Veneta leather wallet, Hermès wool cap, Dolce & Gabbana leather pouch, Bruichladdich "Wee Laddies" Tasting Collection, Givenchy silver ring, Saint Laurent cotton polo tee
The Eager Executive
He's young and hungry to succeed, so get the ambitious professional something dressy to impress his top brass. Strike a balance between form and functionality, or motivate him with an over-the-top office accessory for that corner office he covets.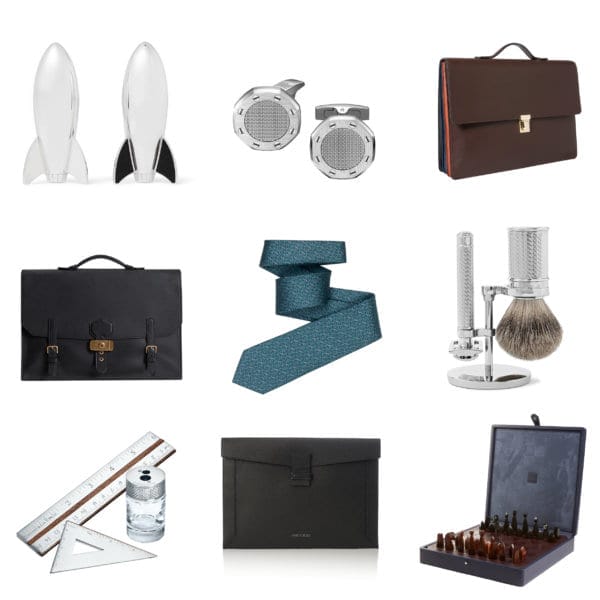 Left to right from the top: Asprey Rocket sterling silver cocktail shaker, Audemars Piguet Royal Oak cufflinks, Dunhill Duke leather folio, Jimmy Choo briefcase, Hermès silk tie, Baxter of California three-piece shaving set, Tiffany & Co. Everyday Objects ruler, triangle and pencil sharpener, Paul Smith leather briefcase, Dunhill chess set
---