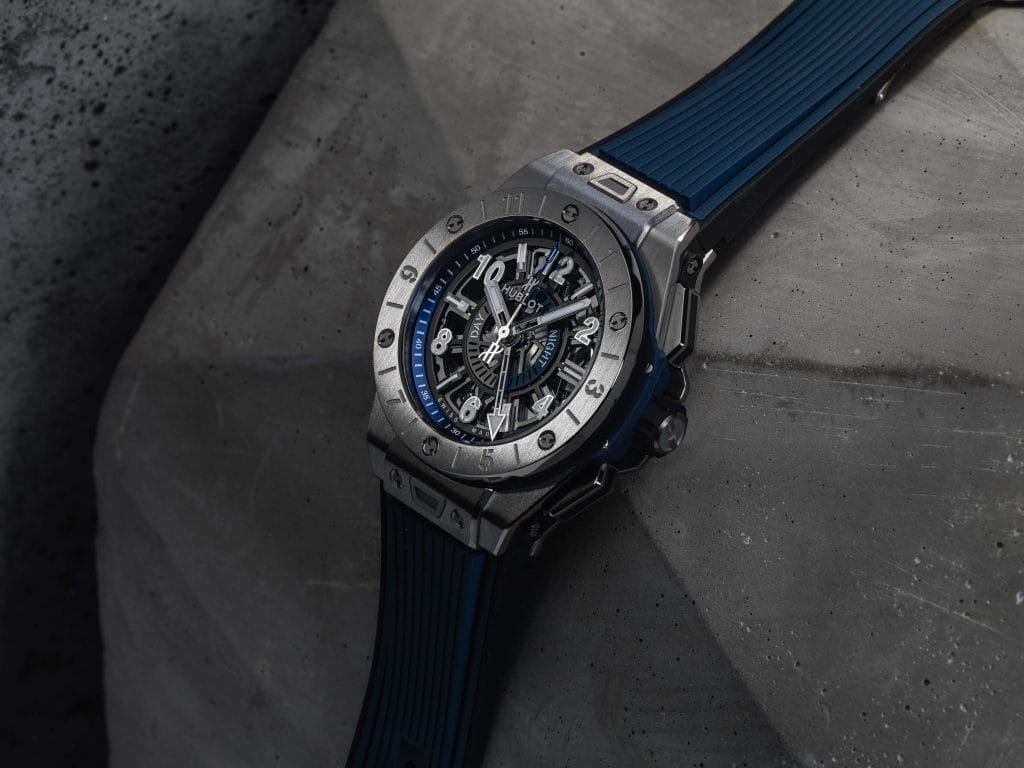 Some things are surprising by their absence, which one might rightly feel on seeing this new Big Bang Unico GMT watch. Yes, it looks like it has chronograph pushers, but those pushers control the arrow-shaped hand indicating home time. Surely, Hublot has created such a basic piece before, considering the brand has every kind of complication in its horological stable; the brand even spells out this expectation: "GMT has proven to be one of the most useful and frequently used complications, hence the need to simplify its operation and make it easier to read."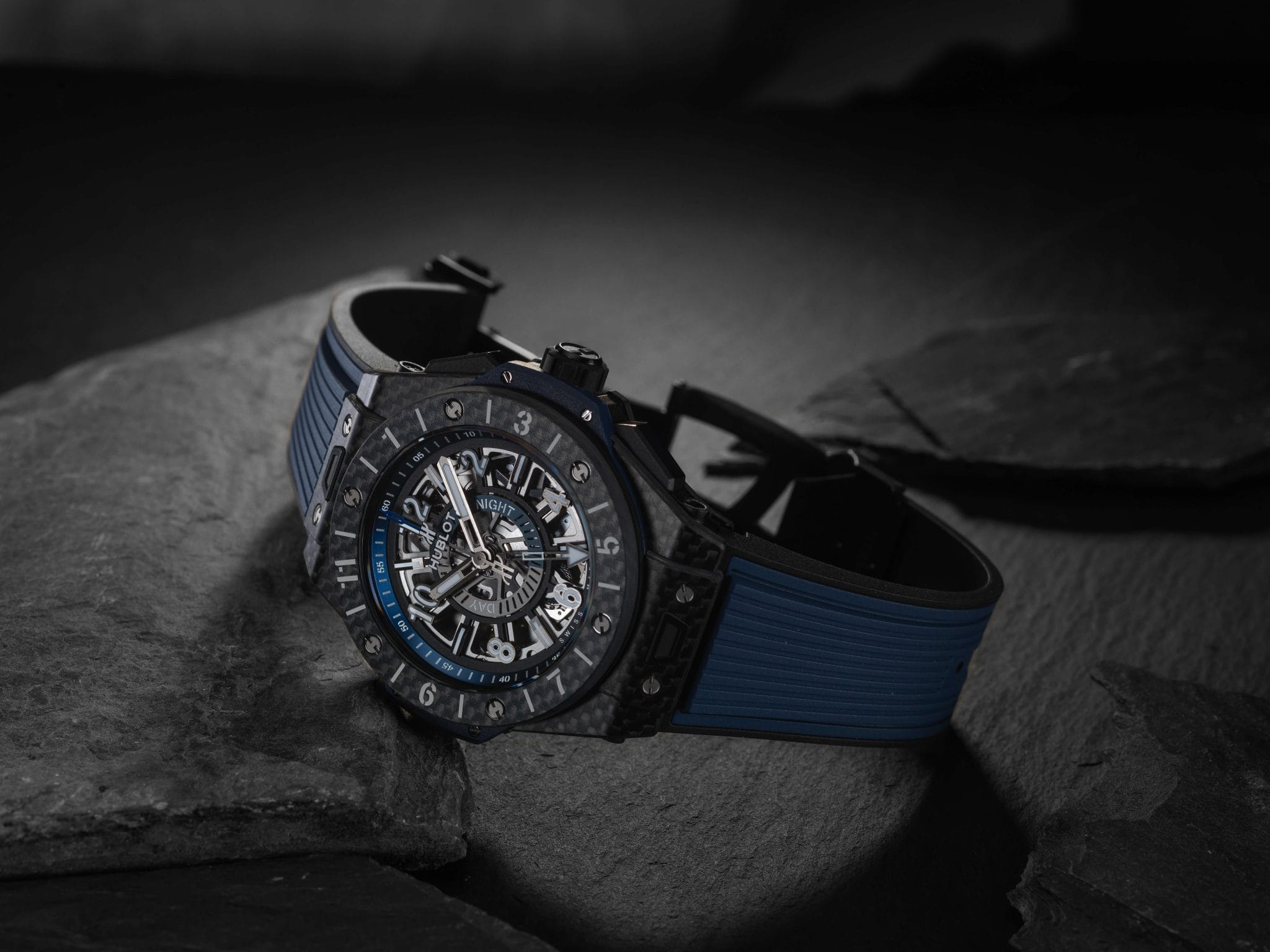 Happily, this is a simple and unfussy watch, completely in keeping with the sentiment expressed by the brand. The idea here is that air travel is so commonplace today that more people are crossing time zones than ever. In other words, knowing the time in more than one place is more of a necessity than a luxury today. This is why Hublot has opted for the plus/minus system to adjust home time. Moving between time zones should be seamless in mechanical watches, just as radio- and GPS-controlled functions do for their electronic kin.
Perhaps the best thing about this new GMT is its ease of use, given that this is a plus/minus system and that the pushers are optimally placed to be easily used, without taking the watch off. Having a day/night counter also adds to the user-friendly approach here and is crucial given that the home time indicator works on 12-hour increments rather than a 24-hour one (arguably easier to use).
There are two versions of this 45mm watch, one in titanium and the other in carbon fibre. Hublot emphasises that this watch looks distinct from their regular chronographs thanks to its purpose-designed pushers. On the other hand, the brand also notes that these pushers might remind you of the original pushers on the Big Bang.
---