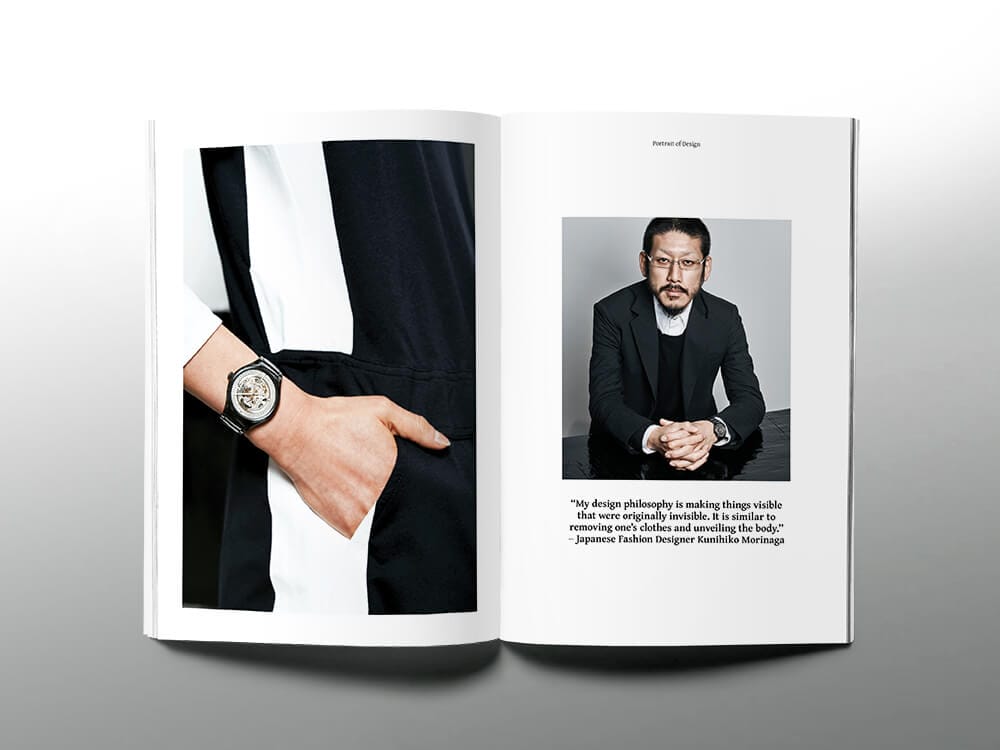 This year, Rado introduces an exclusive designers' series with six indomitable creatives from around the world, each applying their singular vision to the signature True collection. The fourth selection has avant-garde Japanese fashion designer Kunihiko Morinaga shifting between light and dark on the Rado True Shadow.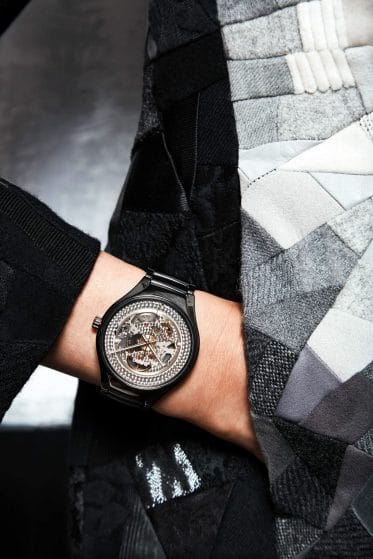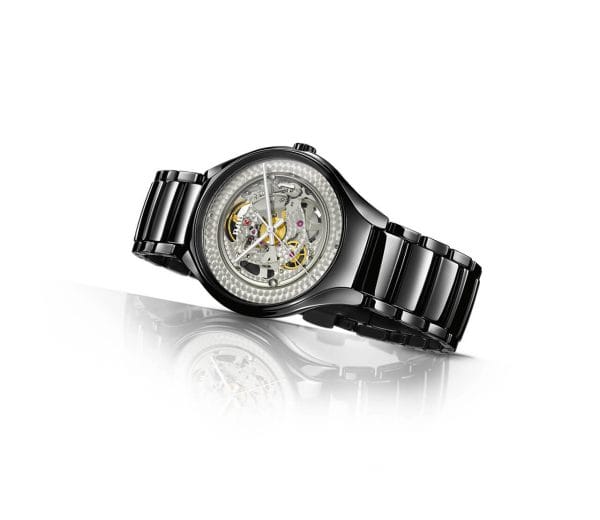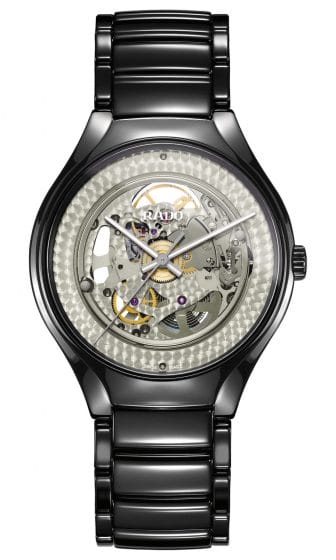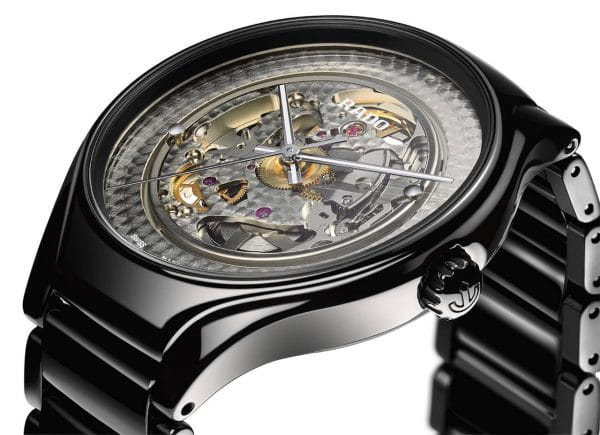 True Shadow harnesses the power of sunlight to hide in darkness. This is achieved through a photochromic filter on the dial, which blackens in the presence of UV rays. Once light fades away, the shadow disperses to reveal an intricate skeleton movement underneath. The watch is also shrouded in the shiny midnight surface of Rado's signature material — polished high-tech ceramic.
"The idea was to add colour and to take it away. I tried to capture the 'floating' essence of time in the design of a watch by using a photochromic lens that changes colour based on UV light",  explains Morinaga. "My design philosophy is making things visible that were originally invisible. It is similar to removing one's clothes and unveiling the body." Known for his cerebral designs and working under the mantra of Mies van der Rohe — "God is in the details" — the designer's work is often considered progressive and technologically literate. His spectacular Fall 2013 "Colour" collection, in which models dressed in white underwent chromatic transformations as they paraded under UV lights, is the inspiration behind True Shadow.
"Kunihiko Morinaga is a brilliant designer who isn't afraid to experiment," says Rado CEO Matthias Breschan. "His work with innovative materials is pushing boundaries in the fashion world, and Rado is proud to have transferred his vision into watchmaking with the new True Shadow."
Limited to 1001 pieces, the Rado True Shadow applies Japanese fashion designer Kunihiko Morinaga's colour-changing philosophy on Rado's watchmaking. Available at Rado Boutique, Marina Bay Sands, #B1-86.
Check out the promo vid below:
Check out the previous selections of Rado True designers' series: True Blaze, True Phospho and True Cyclo.
---