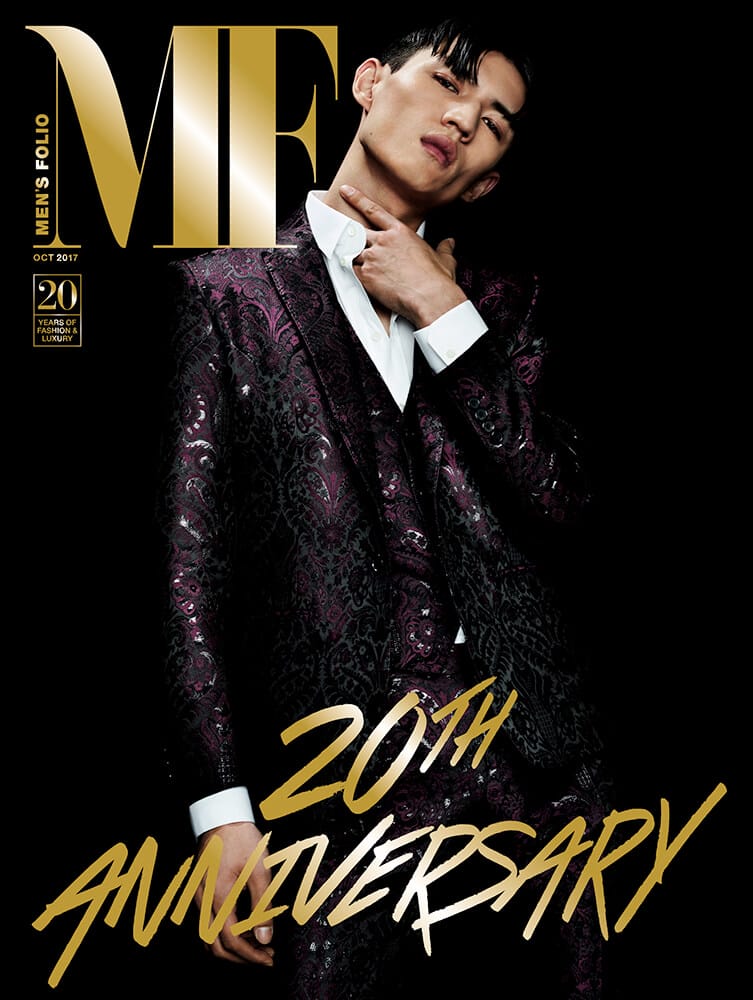 This October, Men's Folio celebrates its 20th anniversary with a white hot birthday bash, the results of the fourth annual Men's Folio Designer Of The Year competition, and a bumper collector's issue.
The milestone affair affirms our position as Singapore's premier men's fashion and luxury magazine, and while we toast to the title's enduring presence in the local fashion scene, we are also fiercely focused on the future.
Anchoring our all-important fashion pages are fresh Chinese faces, Ni Haoran and Evan Fang. The former caught the expert eye of Miuccia Prada and landed a spot as an exclusive model for the house's Spring/Summer 2018 show — a sure sign of bigger and better things to come. The latter is one of Dolce & Gabbana's latest leading men and our smouldering cover star for the month. Priding ourselves on our reputation for unearthing and championing local talents, we have also taken the liberty to assemble 20 Singapore-based movers and shakers from a variety of industries — F&B, finance, fitness, modelling, music, and more — to celebrate with us.
Elsewhere, for our Trending, Time and Grooming pages, the team has respectively curated ultimate lists of 20 products to tickle your fancy. And this being our big birthday issue, we had to indulge ourselves in at least one major #throwback moment: 20 notable photographers, regular contributors over the years, pay tribute by sharing their favourite MF moments and images, in one formidable photo spread.
Happy 20th anniversary, Men's Folio!
---