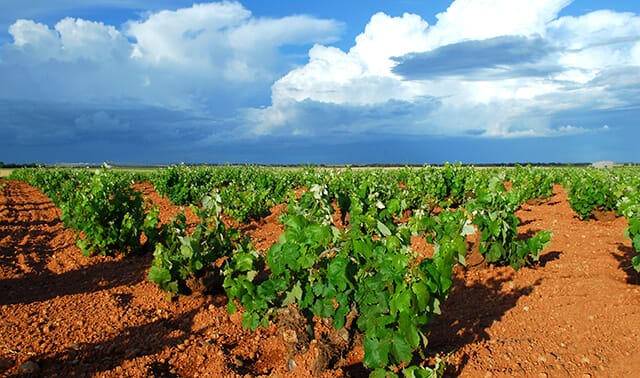 There is often confusion over young wines and matured wines – the truth is that some wines are made to be drunk young (a Sauvignon Blanc, for instance) while some are meant to be aged (like French Bordeaux). It really depends on what flavour profile, body, and aroma you are looking for. It is also said that young reds contain a high percentage of anthocyanin and tannin, which are polyphenols that bestow a glass of red with its great antioxidant abilities, perhaps making it a healthier option for getting buzzed.
At Campos Reales, the quintessential grape of Spain, Tempranillo makes the foundation of every young wine produced in its winery. Located North East of Castilla-La Mancha, the vineyards are perfect for cultivating quality Tempranillo grapes due to the microclimate. Besides having its acidity and sugar leveled by the extreme climate, the vineyards are bolstered by pine forests that dissipate excessive heat in summer, further allowing the Tempranillo to mature and balance its flavours.
Besides snagging consecutive awards for "Mejor Tinto Joven de España" (Best young wine in Spain), Campos Reales wine drinkers could relish in the fact that every bottle is ecologically sustainable due to Campos Reales' ethos of natural wine making.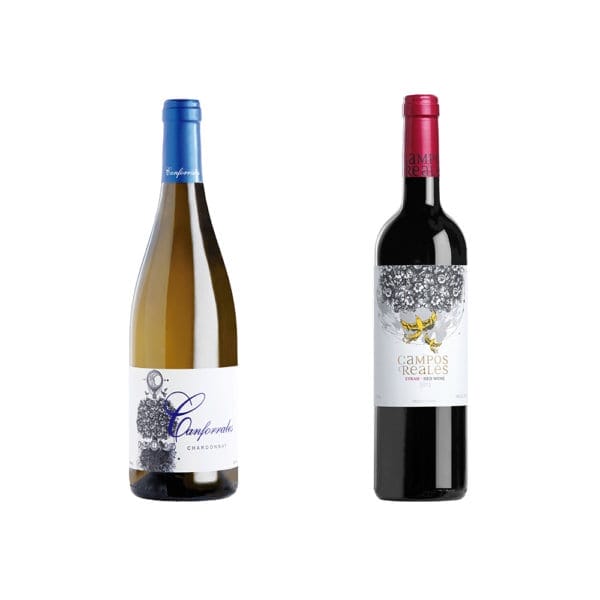 Amongst its impressive lineup of award-winning bottles, the pièce-de-résistance white would be Canforrales Chardonnay (pictured left), that is perfect with seafood, grilled and smoked white fish, white meat and pasta. Need a go-to red? The Campos Reales Syrah (pictured right) is intensely flavourful and aromatic despite having aged only for four months. Available at Binomino.
20 Craig Rd, #01-02, Craig Place, 089692
---