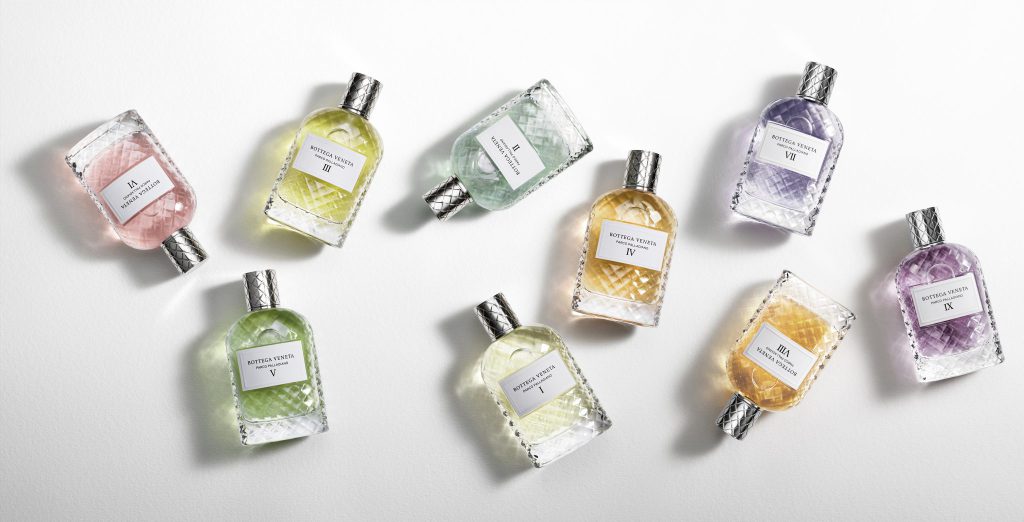 Launched previously in 2016, the once 6-piece unisex Parco Palladiano Collection from Bottega Veneta served as a tribute to the Palladian gardens of the Veneto in Venice. Tomas Maier conceived the idea of bottling its heterogeneity when he stumbled upon the beautiful plot of greenery during his stroll at the Palladiano villa.
Created by world-renowned perfumers Michel Almairac, Mylène Alran, and Sidonie Lancesseur, the new additions to the Parco Palladiano lineup are numbered VII, VIII, and IX in Roman numerals, keeping true to the classical heritage of the Palladian country houses. The scents reflect the ever-evolving state of the Palladian garden.
"The experience of being in a Palladian garden changes with each hour, and each season. It is not just the flowers, it's also the trees, the spices, the freshness of the morning, when the garden magnolia is still covered with the dew sparkling in the sun, or the fullness of sunset, when the sensual notes of roses fill the air with their notes. I wanted to create fragrances evoking these different moments as if you were in a Palladian garden yourself," says the creative director.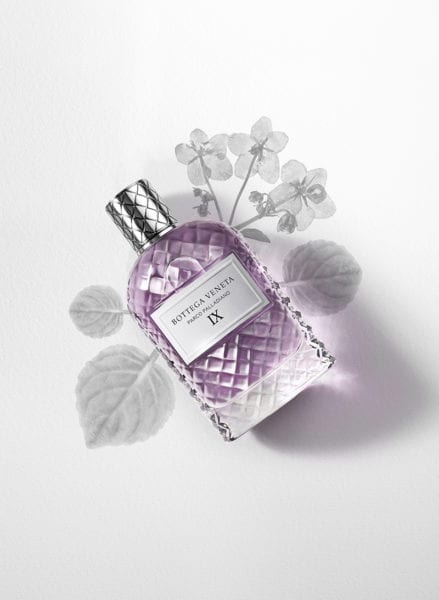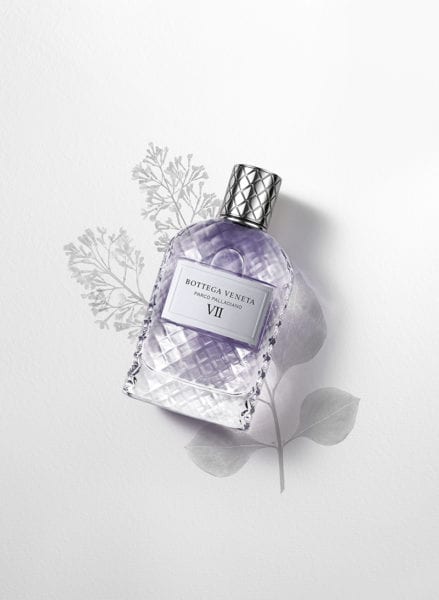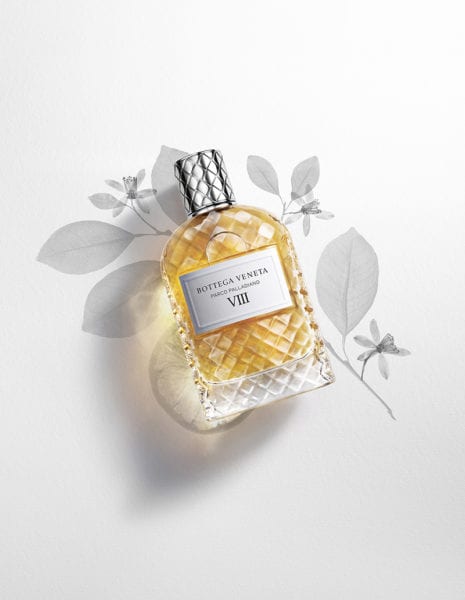 The intrecciato (a Bottega Veneta signature) embossed glass flacon draws attention to the colours of the various botanical components. Pale lavender of VII reflects the petals of the lilac flower, while the liquid gold in VIII reflects the luminous and flowering orange orchards basking in golden sun rays. Deep purples of IX evoke the sensuality of a blooming violet flower and the evening.
Available at Metro and Bottega Veneta boutiques, the Parco Palladiano fragrances come in 100ml bottles that retail for $390 each.
---