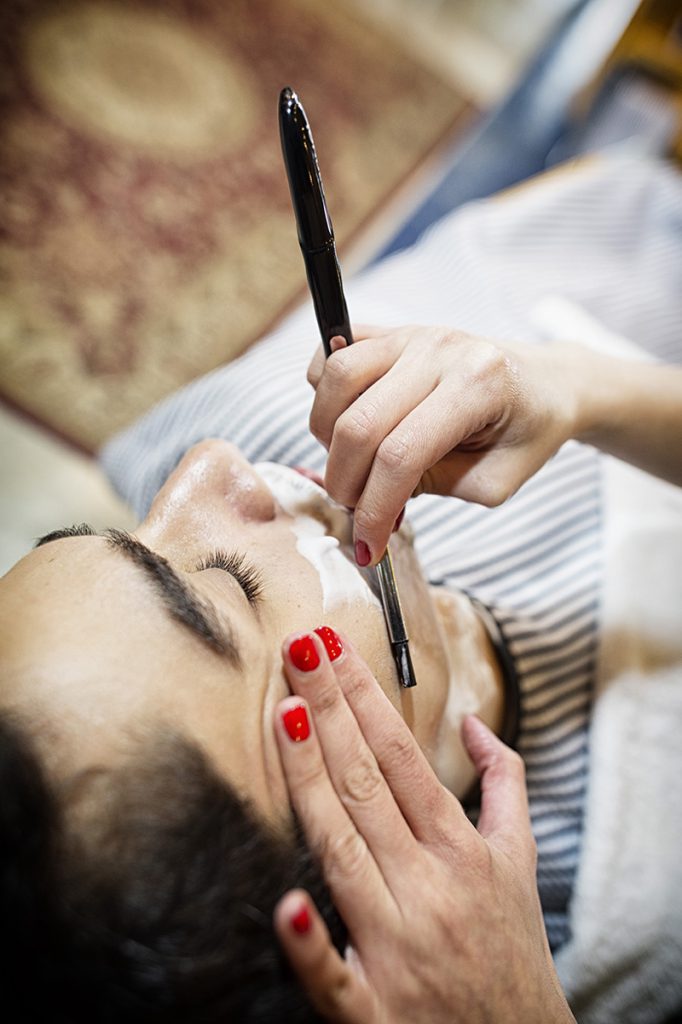 We all know the allure of a well-groomed beard, it adds attitude, sex appeal, and age to a pubescent-looking face (see Instagram's #beard hashtags for inspiration). As attractive as a beard is, you'll want to keep the hair growth near the jaw, but not at the neck area. Many men understand that with a hairy neck comes a high chance of ingrown hairs. We Need a Hero has just the specialised treatment for men who have excessive hair that is causing painful and red bumps appearing on their neck, without having to compromise on losing your beard. We sent Adam, our bearded correspondent to try out the treatment at this snazzy grooming parlour.
"The treatment is relatively painless despite how intense it sounds," he says. Fundamentally, it's an IPL therapy that specifically targets the neck area. The area is first disinfected with antiseptic, before it is shaved and cooling gel is applied. Next, the therapist uses the crystal head applicator that's connected to the IPL device to send energy to the hair follicles, destroying them. A short 20 minutes later, a calming cream is applied to soothe and protect the treated area.
The therapist advised against washing the neck with hot water or shaving for the next 24 hours, to allow the neck to rest after the IPL session. Typically after the first session, 15 to 20 per cent of hair follicles will be destroyed. For full removal, five to six sessions, over a span of five or six weeks, are recommended.
We Need a Hero, 57 Eng Hoon St, Singapore 160057
---