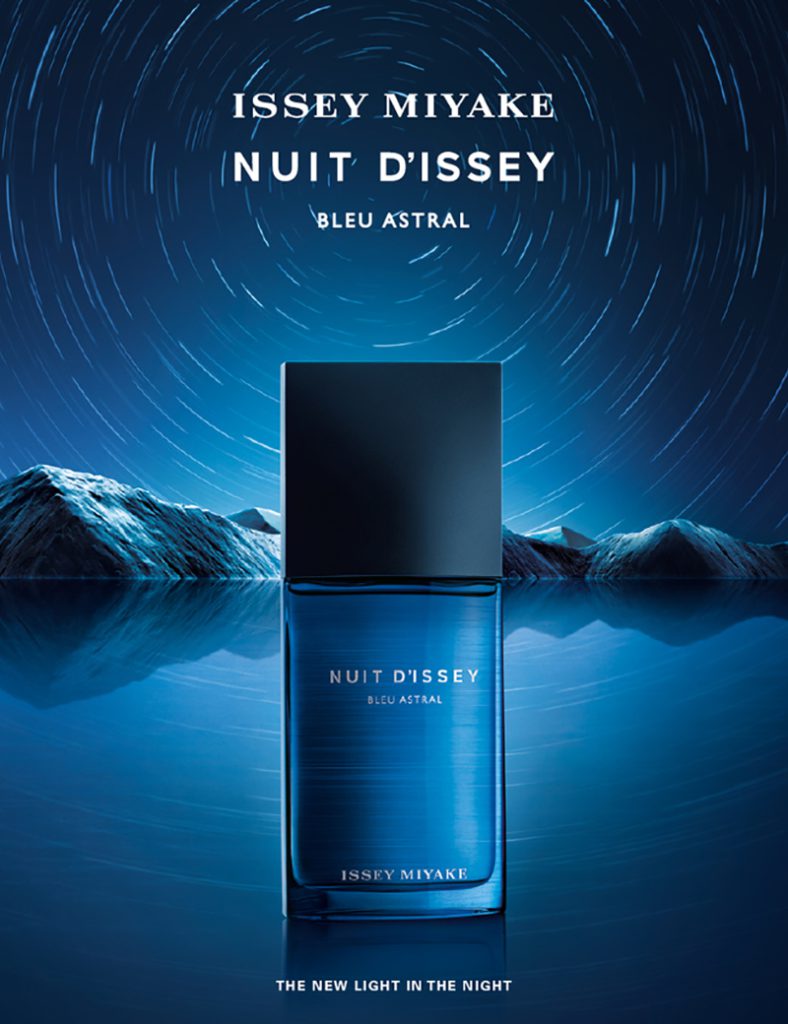 Issey Miyake's NUIT D'ISSEY draws inspiration from the nocturnal night, with its Eau De Toilette and Perfume being stellar examples of using alluring notes to bring out the expression of nighttime.
In its third installation, Issey Miyake seeks to bring us on an olfactory journey from the moon to the stars with NUIT D'ISSEY Bleu Astral. The scent evokes the romance of a dark blue starry night sky, playing on the magnetic attraction of opposites like light and dark, cool and warm, sensuous and explosive.
The fragrance opens with sparkling, fizzy lime, with sprinkles of crisp, aromatic Russian coriander to reflect the swirling constellations of a star-studded sky. The deep, sensual leather core is brought out by herbal gentian with its green, bittersweet facets before leaving a magnetic trail of vibrant amberwoods and chill, mineral vetiver that draws people in.
NUIT D'ISSEY BLEU ASTRAL will be available in 125ml ($135) and 75ml ($95) at all major Departmental Stores, Sephora, and SaSa from this month onwards.
---