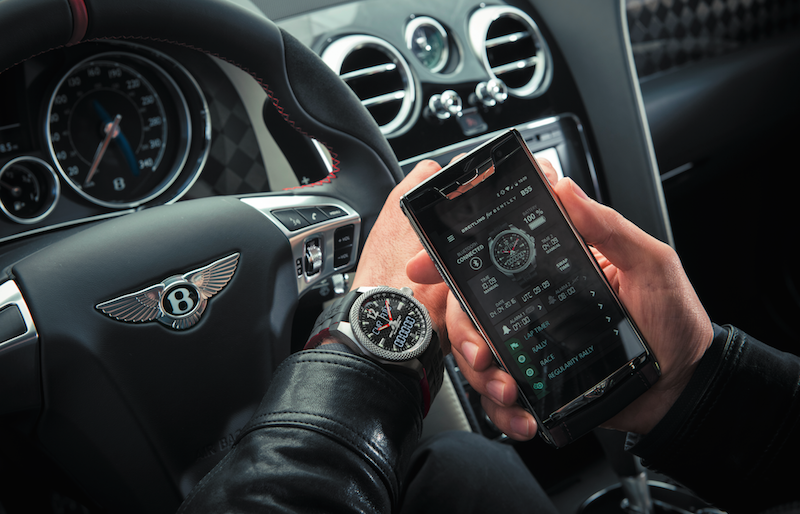 The smartwatch era brings to light the potential of timepieces when they interact with other systems, and while the technology has yet to hit its stride (perhaps because of it), many brands have already presented different proposals: add-on accessories, simplified data trackers, and even full collaborations with tech companies. These endeavours share the common goal of adding electronic functions (regardless of relevance) to make watches "smarter", but Breitling flips on that by using connectivity to improve existing performance instead. For example, the brand has long made pilot watches that double as navigational tools to calculate essential flight metrics like rate of ascent or fuel consumption (the seminal Navitimer is the primary prototype) and its first smart offering in the Exospace B55 makes such calculation and record-keeping easier and more efficient simply by communicating with a mobile device. This year, the series of connected chronographs expands with the Breitling for Bentley Supersports B55 dedicated to motorsport functions, in conjunction with the launch of the new Bentley Continental Supersports.
The setup of both B55 models is similar to other Breitling analog-digital watches, combining traditional three-hand time-telling with two digital displays that impart additional information. All the functions and sub-menus are accessed via the crown and push pieces as well as through the mobile app, with each model housing a compendium of features specific to its vocation: the aviation-based Exospace B55 has a "chrono flight" function that records missions from taxi to touchdown, while also memorising departure and arrival dates and times; the automobile-based Bentley Supersports B55 runs specialised chronograph functions, including "chrono rally" to record up to 30 laps, "chrono race" to record split-times and average speed per lap, and "regularity rally" to ensure target times are met. In addition, the Bluetooth-enabled instruments are able to receive call, calendar and text notifications. To facilitate clear reading of digital data in the midst of performance, blue backlighting is automatically activated whenever the watch is tilted on the wrist, and a quick double-push of the crown moves the hands out of the way.
The wristwatches are powered by the Calibre B55, a proprietary SuperQuartz movement that's not only COSC-chronometer certified but also thermo-compensated to keep excellent time. While the movement itself is designed and built in-house (with some parts sourced from exclusive suppliers), the accompanying app and connected features are all custom programmed for Breitling in Switzerland. The electronic engine resides within sturdy 46-millimetre titanium cases strapped with sporty TwinPro rubber bracelets. Complementary design details, such as a rotating bezel with rider tabs for the Exospace B55 and carbon fibre dial for the Bentley Supersports B55, supercharge their respective vibes. The Exospace B55 is available at all Breitling boutiques, while the 500-piece limited Bentley Supersports B55 is a Breitling Palais Renaissance boutique exclusive.
---